Michael Mahony, featured in the following video, is a long time social media friend, and a CoachChic.com member.  In fact, based on his experiences as a well known bodybuilder and personal trainer, Mike has already shared some advice here in the strength training area.
– Dennis Chighisola
In Hockey Training, (Nutrition) Timing Is Everything!
Now, that expression in the above title — suggesting that timing is everything — is surely a well worn one.  Actually, we could say that about our game, in that timing is important in skill execution, in tactics, and in the application of strategies.
That's not where Mike is going with this, however.  No, he's going to be talking about nutrition, and especially about the benefits our members can derive from eating at certain times, and from eating specific foods at certain times.
Loading...
I'm glad the way Michael explained the breaking down of muscle cells during a workout, as well as what's needed in order to build more efficient cells during the training process.  In fact, that subject has been a frustration of mine for a number of years.
Truly, I can appreciate the hockey players who are eager to train often and intensely.  What I fear some players miss are the other components necessary for growth.  In other words, as Mike explained, it's necessary to break down the muscle cells during a workout.  Thereafter, that area of the body needs adequate rest in order to build the new cells, and it also needs the right nutrients.
*
Visit Michael Mahony's website:  Fitness Expose
Awesome help for your
hockey off-season training!

I sometimes joke that Jeremy Weiss reminds me of a younger Coach Chic — okay, a VERY much younger me. 
  We both have the same passion for studying the game, although I sense that we oftentimes get into different areas.
That's my reason for calling on Jeremy to tell you about a subject I'm not really well versed in:   nutrition.  He's done his homework in this department, so we're together sharing a video that should not only help hockey players, but also the grownups who'll view it.
I've thought for awhile about whether to hide this for members only.  However, considering myself that I might like to share it with some players I know, I decided to leave it freely accessible so that other coaches might send it to their teams, too.
– Dennis Chighisola          
Special Help For Your Hockey Off-season
Loading...
Noticing Jeremy mentioned there are free calorie counters available on-line, I thought I'd chase a couple of them down for you.  I haven't tried either yet, so you might look further into these, or do your own search:
Free Android Calorie Counter            Free Ipad Calorie Counter
At the end of the video, you'll notice Jeremy adds a plug about his S3 Formula program.  You can look more into that by clicking on the following link.  If you get it, I guarantee a player, coach or parent won't need to wonder what exercises or what else should be done this off-season.  And, if a player dedicates himself or herself to a program like this, he or she is going to be off to the best season ever come next fall…
Click here for more on the S3 Formula program
*
*
*
Sorry, the recent (Black Weekend) deal is over,
but please check back for new ones!
The owner(s) of this web site receive compensation when products and services featured herein are purchased.
With the hockey off-season now upon us, I thought my friend Jeremy Weiss' recent podcast episode — on spring and summer training ideas — would be perfect for my CoachChic.com members.  For sure, I already have tons of info on that subject here (with more to come), but it's always a good idea to consider the ideas of others.
– Dennis Chighisola
Off-season Hockey Training Ideas — For Players and Coaches
Just click the arrow below to listen to Jeremy and his guest discuss their views on spring and summer off-season hockey training — for players of all ages, and their coaches…
Audio clip: Adobe Flash Player (version 9 or above) is required to play this audio clip. Download the latest version here. You also need to have JavaScript enabled in your browser.
Now, not everyone can piece together their own off-season off-ice training program.  However, Jeremy has done just that in a program he calls the "S-3 Formula".
With that, I've included below a short video on the S-3, and down below that an opportunity for you to sign-up for a spring and summer's worth of great training aimed at helping any player dominate his or her opponent…
Loading...
If you'd like a program that is done for you, Jeremy has just that for you.  Click the following link for some great introduction videos, plus an opportunity to Train with the S-3 Formula
Yes, CoachChic.com does act as an affiliate for the S-3 Formula training program.
I've been working on three entries over the past few days (and nights), all with a common theme, as in the value of knowing as much as we can about a given topic.  For sure, that's what my first article, "Knowing Lots of Hockey Facts", was about; that one set the tone for "All You'll Ever Need to Know About Skate Sharpening" (coming soon); and it surely forms the background for this one.
Up front, let me tell you that this will be more than just an advertisement for my new on-line venture.  I'm instead adding lots of good food for thought for anyone who might like to someday do what I do, or for anyone who oversees a rather large hockey organization. 
With that, let's explore my recent experiences in the Junior hockey game.
– Dennis Chighisola
A New Junior Hockey Scouting Service
I'm sure most members know that I got back into Junior hockey coaching last spring, and that I also doubled as the team's General Manager for my brief time on the job.  That's the way duties are usually assigned, ya know — from Juniors and on up into minor pro hockey.
Most of you also know that I never really got out of that mindset — even when my team's owner went off the deep end, or even when the fledgling league went belly-up.  No, I continued helping some of the teen players I'd originally recruited, and then I continued to help recruit for two other Florida-based Junior teams.
As an aside here…  I always considered myself lucky when I ran hockey schools and clinics, because I'd gotten to see the game from both extremes — helping beginners from what I'd experienced with pros, and actually sometimes helping the pros because I understood how some of their strengths and deficiencies began decades earlier.
What I'm suggesting is that my years of working on both sides of the Junior level also helped me a ton.  I mean, it helped immensely that I dealt with recruiters as a former high school coach, and I ultimately became a pretty good recruiter myself when I later head coached in college.  In fact, so did it help me as I followed my son through all the steps until he reached the pros, and then later followed my grandson through a similar path.  (Actually, I also ran a summer Junior team for AHAUS back when I was coaching my high school team.)
Anyway, once I did get on the job down here in Florida, I made note of everything that worked and didn't work in the recruiting game.  I also built "systems" that I knew would not only work for our startup, but also ones that would work for a lot of years down the road.
When I say systems, in this regard I'm talking about arriving at methods that were written down and deemed repeatable.
Documenting how things should work included spreading certain steps on a calendar that spanned a year (although most of the vital stuff would take place over a six to nine month period).
I've mentioned a number of times elsewhere within these pages that my dad was a successful baseball coach, and that I was scouted a bit (probably by a blind guy) as a pretty speedy,  switchhitting short stop.  My high school football coach was also ahead of his time, and he went on to rate recruits for the New England Patriots via college game films.  So, beyond knowing about talent "scouts" — the big boys, I also knew a lot about so-called "bird dogs", or the guys who really beat the bushes for talent.  Consequently, I built a system of bird dog types who promised to keep their eyes open for me in just about every corner of the hockey world — or from across both the US and Canada, and into most European hockey hotbeds.
What I learned in my few months on the job as a Junior team GM and coach would prove even more valuable to my latest endeavor.  For, not only did I get to gain by my own day to day experiences, but I probably learned as much from my frequent interactions with guys in similar posts.
Quite obviously, those other guys were experiencing some of the same problems I was (some of them to a greater degree).
For sure, I learned from the other guys in our league.  However, I think the seeds for running my own Junior Hockey Scouting Service first sprouted when I discovered what hockey execs in other leagues were willing to do in order to fill their rosters with good players.
Make no mistake about it:  inking a single player to a Junior roster is a time consuming and expensive proposition…
Even if a worthy player initiates contact with the club, and expresses interest in signing, there's much to be done to officially bring him into the fold.  And I'd say the same for returning players from the previous year's team who are eager to re-up.
The easy ones out of the way, though, an awful lot goes into completing the roster, with a lot coming out of the staff's hide — with repeated phone calls, emails and social media messaging.  Smart teams have impressive websites, and the smartest of them have a promotional video showing highlights of the organization, the home town, the home arena, and any extra amenities (like a team bus, off-ice training facilities, and more).
A team's budget can take a pretty good hit when it comes to sending members of the staff to summertime showcases (or tournaments) where Junior eligible players are attempting to demonstrate their skills and game savvy to potential suitors.  I've heard about some recruiters doing well at such showcases, while I know an equal number who have come up empty after spending quite a sum — on flights, car rentals, hotel rooms and lousy meals.
So do some teams or leagues run tryout camps yielding mixed results…  If there's something sad about these, it's that such camps are run with drastically different things in mind:  with some organizations having legitimate openings; while some need few or no players, and they're only operating to pad their wallets.
Among the things I personally learned on the job is the fact that a lot of players lie.  Yup, that's right, even if they'd be doing themselves a favor by telling the truth.  Here's what I mean…
I don't blame a kid one bit for hoping to make a really high level or a very prestigious team.  And so would I understand if he's hoping to stay closer to home by making a local team.  What I don't appreciate is the boy lying about it.
Of course, what the kid might not realize is that I (and lots of other coaches) catch on to that stuff pretty quickly.  So, at least in my case, I sometimes pretended to hold a spot for a player I knew was telling me stories, while I'd written him off after about the second or third excuse.  On the other hand, I was willing to do anything for the kid who told me right out of the gate that he was waiting to attend a very high level tryout camp, or waiting to hear from a specific team.
I think readers who haven't yet been involved with Junior hockey might find one other thing fairly interesting, that having to do with the funding behind various levels of the game…
There are only a handful of leagues in the US and Canada where players don't have to pay to play.  In fact, the players in those leagues are treated extra well.  For the most part, teams in those leagues play in great arenas and in burghs where a Junior hockey game is close to the only show in town.  If you can appreciate it, such organizations can operate like mini-NHL franchises, with similar revenue streams — like ticket sales and some pretty lucrative sponsorship deals.
The greatest number of Junior teams across North America, however, are considered "pay to play".  In other words, while most teams in that category might bring in some revenue from ticket and ad sales, the bulk of their budgets are derived from what the players pay.
Consequently, a comparison of the two main types of leagues ought to suggest to you which kind requires the most effort to fill a team roster.  Sure, execs at the highest levels have to do a great job at evaluating talent, but every player in the land wants to play for them.  On the other side of the ledger, those recruiting for the pay to play type levels have to bust their buns to fill their rosters and ensure they have a season's worth of operating capital.
If you understand the latter described group, perhaps you'll appreciate the pressures I and my fellow Tropical Elite Hockey League GMs were under.  I mean, we had to recruit between 20 and 25 players in order to satisfy our owners, outfit and equip our players, pay our own salaries, contract for all our home game and practice ice, fund the team's travel to various showcases, and more.
Despite the fact that I'd signed more players than any other GM in our new league, it's well documented how my owner panicked and ultimately limped back to Alaska.
If there's anything I'm grateful for in all that transpired, it's all the extra things I learned about the recruiting process, most of it described above.  In particular, I discovered the relative costs of acquiring a player.  And that kind of knowledge is what's led me to form the Junior Hockey Scouting Service.  As a matter of fact, I mentioned elsewhere on-line within the past few days that, a service such as the JHSS might not have only saved my job and my team, but it very well may have saved our entire league…
I mentioned earlier how much it costs to secure a player — in time, and in chasing around the country to various showcases and camps.  Yet, what if I could pay a small fee for access to hundreds of players who say they want to join a good Junior hockey program.  Hmmmmmm…  It's true, ya know, that there are likely thousands of kids out there right now who want a home, there are tons of organizations in need of good players, and the only real problem is in connecting the two.  So, in essence, that's what I've created within the Junior Hockey Scouting Service.
Lastly, as for the tie-in between this piece and those other two articles…  Once again, I hope you see how learning more and more about a given topic helps one solve problems.  In my case, the past year's experiences showed me that there is in fact a problem, and that problem extends pretty much across North America, within USA Hockey and within AAU affiliated leagues..   Better yet, knowing more and more about the Junior hockey recruiting process helped me reason with better and better founded common sense.  Ya, knowing a lot of hockey facts definitely does help one become a better problem-solver.
You can file this one under "My Advice to Serious Hockey Coaches".  Said yet another way, I feel one can't be a truly great coach unless he or she is willing to accumulate as much knowledge as possible, and from as many peripheral fields as possible.  In the end, I might even suggest that this is one reason it pays to be a CoachChic.com member.

– Dennis Chighisola
Knowing Lots of Hockey "Facts"
To begin, I used to have a relative who gave me a hard time about knowing lots of "facts".  I think you know where that kind of razzing came from…
My take on the situation was that the relative was too lazy or too disinterested to delve into stuff outside a mindless novel or television program, so her defense mechanism was to lessen the importance of anyone else knowing at least a little about a lot of different topics.
My self-confidence has never been that easy to shake, so all I could ever do was to just shrug and say, "Oh, well…"  Don't get me wrong, because I was at least a bit frustrated each time that relative gave me a zing.  Ya, I was, until…  Until…   Until I ran across a writing that suggested…
"Common sense is enhanced by knowing more and more facts."
 Think about that one, if you will…
Is it possible you and I would be aided with the knowledge that water will dowse a fire, while the idiot would think that any liquid — including gasoline — would achieve the same results?
Ya, I know my example is a bit towards the extreme, but…
I have always felt that anyone in charge of anything is basically a problem-solver — or at least they should be.  Pick a profession:  mechanic, doctor, dentist, nurse, truck driver, babysitter, talent agent, marketer, salesman, you name it.  Oh, some of their work is almost scripted, or performed almost mindlessly.  However, the truly successful among them is able to perform his or her duties well when something outside the norm arises.  In fact, I'll suggest that those in any given line of work are separated by how well they solve problems.
Think about it…  Your car has a problem that causes a number of mechanics to scratch their heads, and they try all sorts of repairs — that cost you dearly while never solving the problem.  You know that you're dying to run across that one guy who has been around the block a thousand times, and a guy who actually enjoys solving a problem no one else can.
I happened to grow up in a tiny Massachusetts town where there once lived a guy who had worked in some famous race car pits.  Despite the size of our town, he really worked — mostly from his home — in relative anonymity.  Lucky for me, however, that a policeman in town once told me, "You should go see Augie about your car problem."  Ha?  Augie?
Now, understand that a bunch of local garages had already looked at my silver Cadillac, and they hadn't a clue why it had recently begun running so roughly.
After a few minutes of listening to my car and thinking some, my new friend Augie says to me, "I think I know what the problem is, but I need your permission to cut your exhaust pipe in half."  Whaaaaaat?
Long story short…  My car ran like new once Augie replaced one section of pipe.  What he later explained was that my Caddy had two pipes — one inside the other, and the inside ones were famous for collapsing and choking the exhaust and then the engine.   Of course, Augie knew that, but evidently not another mechanic in the town did.  Ya, we might say that Augie knew a lot of little facts relating to cars.
In yet another scenario…  Your child is ill and no doctor yet has been able to pinpoint the problem.  For sure, standard tests are necessary, but you also know that all the standard tests in the world don't always result in an answer.  No, you're dying for the same thing again, a doctor who relishes the chance to solve problems.
Believe it or not, my lady friend just returned from having her car serviced, and she just finished relating to me her new mechanic's guess that her rough running Jeep might be suffering from some bad gasoline.  Well aware of some "facts" when it comes to such things, I agreed, knowing that she just drove over 2000-miles from Canada, and that the roughness started occurring partway along that trip.  The mechanic's — and my — thinking was kinda confirmed, when a guy visiting next door from Canada said that his car is also running roughly.
If there's a knowledgeable automotive type reading this, you're probably wondering exactly what I am right now, as in, "Did the new mechanic change the fuel filter/s?"  Grrrrrrrrrrrrrrrr…  From a glance at my lady friend's bill, it's obvious that he did not!
Okay, so my hockey coaching friends are wondering how I relate all this stuff to your job?  Hmmmmmm…
Well, all I can do is explain the route I took, beginning with my earliest days as a coach.  And from the very start, I wanted to know more about "things".  Getting into the physiology of our sport came later.  However, during the earliest days, I wanted to know how the skate sharpening process actually worked, why the local pro shop owner fit pieces of gear certain ways, and so forth.  Over time, I thought it necessary to also know the differences in various skates, because some companies made their boots slightly wider, slightly narrower, with higher or lower arches, etc.
Make no mistake about it, that knowing such things has helped me save some players' careers…
I'll never forget the time a long time student of mine suddenly started experiencing back aches, and I was probably the only coach in the region who could have ultimately reasoned that those problems stemmed from a change in his skates and his skates' radius.
Over the years, I've helped a number of players gain more speed by adjusting the way their skates were sharpened.
And, I have also greatly enhanced my players' stickhandling or shooting with just a slight change to their sticks.
So did I once save a kid because I discovered a faulty piece of protective give, and I swear that he'd have never gone on to play Division I college hockey unless I (or someone) had gotten to the root of that one.
I have bragged for years that I hardly ever have any kids drop out of my Learn-to-skate and Learn-to-play programs.  That's been good for my business, but it's also been good for the youth programs and rinks who later benefited from the hundreds (or likely thousands) of players I've kept sending them.  Of course, some of my success came from using the right drills with those little ones, but a lot of it also had to do with the close watch I kept on the gear that made things either easier or more painful for them.  (My thinking:  some kids quit other programs without their instructors even knowing why those kids never showed again.)
Now, let's return to something I said earlier, in that we'd both like to come across that special mechanic or that special doctor when we really need one.  Guys who can change your oil or sell you new tires are a time a dozen, and so are the men and women who can take your temperature and prescribe a kzillion aspirins.
Geeeeeze, I just remembered…  My late dad was once in the hospital for a bleeding ulcer, and a nurse brought him some aspirins to ease his pain.  When my dad suggested an anticoagulant might not be the best thing for his bleeding, the nurse promptly answered, "Oh, ya!"
Unfortunately, so are the guys and gals who coach hockey teams only a dime a dozen, if they can only fill out roster forms, open and close bench doors, and yell a couple of key hockey phrases.  Borrowing some flashy (but meaningless?) drills also seems easy enough to do when a coach just wants to get by with the bare minimum.
All this said, please appreciate that I'm not trying to bash any of my coaching brothers or sisters.  I am, however, trying to stir you to do the things you know are necessary to being more than just a door opener.
To be honest, I doubt a trip to the rink goes by without at least one of your players experiencing some sort of problem.  With that, I'd like you to be one of the few who recognize it, and I'd like you to also be one of the very few who might then be able to resolve it.  As I hinted above, your ability to do those two things just might be the difference between that kid ultimately quitting, or maybe someday making a name for himself or herself in the game.
Just to remind you…  "Common sense is enhanced by knowing more and more facts."
Personally, I do consider myself an expert when it comes to certain parts of our game.  However, I probably solved more serious problems from just knowing a little — about hockey gear, about how the body works, about what things impact the most in skill development, etc.  And those are all things that you can easily pick up, without the need of a special college degree.  (Actually, I've given you all the highlights of my Physical Education studies within these CoachChic.com pages.)
Lastly, I want you to know that I am here for you.  I honestly believe that most of what you need to know when it comes to little known background information is already here within these 600+ pages of articles, videos and audio programs.  And, while some of the content I feel compelled to give you is general in nature (because I can't dare leave any stones unturned), at least one entry per month contains info that you'll never find elsewhere.  Of course, if you ever feel anything is missing, all you need to do is ask me.
With that, I am about to release an article shortly that will tell you all you'll ever need to know about skate sharpening, including stuff I've used to save a bunch of players, beginners to pros.
Okay, I don't think the above title is really a great description of the young lady I'm about to introduce.  However, suggesting she has "head problems" probably got your attention, and it at least somewhat hints at some things that are troubling her.
Actually, as I was putting the final touches on this article, it struck me that the circumstances described below are probably more the norm in youth hockey rather than the extreme.  However, I'll let others be the judge that.
With that, let's let Kendra H start things off.
– Dennis Chighisola
A Goalie With "Head Problems"
In her own words, Kendra says, "i am a goalie.  It is my first year of playing on a midget team. I am 15 years old and have been a goalie for 4 years now."
My guess is that Kendra is also playing on a team that includes mostly boys, since I believe the "midget" designation is seldom used on all-girls teams.  I raise this point, because it can at least sometimes be harder on one or two girls who are mixed with a mostly male team.  Can it be equally as hard for male coaches who are used to dealing primarily with boys to suddenly relate to young lady athletes?  Hmmmmm…
Maybe confirming what I'm suggesting here, she continues, "This year i got some really mean coaches and they try to change how i play and they get mad if i don't do anything that they don't wanna do."
A funny thing…  I've been coaching for 40-years, I've sent countless former students or players on to the NHL, and I've head coached through the college level.  Yet, I never tampered with a goalie, except for the way I wanted him to work within our team system.  Could I help a Mite or Squirt/Atom goaltender?  Ya, I know enough of the very basics to probably do that.  However, would I tamper with a Bantam or older goaler?  I very much doubt it.
And that's what I'm wondering about here, as Kendra tells us about being at odds with her coaches.  Do any of her coaches really have any goalkeeper knowledge — beyond the very, very basics?
Ultimately, Kendra gets into the part that REALLY bothers me.   For, as she says, "… and they got in my head so now that's all i am worried about when I play.  I cant get my mind back in the game."
Amazing, huh?  Ironically, I just finished an article on "Designing A Pre-game Warm-up Routine", and I mentioned in there how important it is for my skaters to help build their goalie's confidence during that pre-game period.  God, if nothing else, I and my guys want our netminders to enter a game feeling good about themselves, and like they can stop anything!
Understandably, Kendra states that, "I am really starting to not play good at all."  And, making me really feel for her, she adds, "… i don't have anybody really on my team that helps me out."
In the end, she pleads, "So my question is, is there any thing you would suggest i try to get my head back in the game?"
Ugh!
I'm going to say my piece here for Kendra's sake, but I'm going to immediately after open this discussion to a bunch of friends I know in the goaltending area.  I sense a number of them will come through for her by commenting down below.
As for my feelings…  I'm going to get tough with the young lady for a moment, but only for her sake, or her wellbeing.  And I'll start by suggesting that Kendra had to know all along that netminding is a rather lonely position.  As such, I think she has to take it upon herself to develop some habits that work for her.  I think she has to know that she will frequently be surrounded by idiots, and almost always surrounded by coaches, teammates and fans who haven't a clue what a goalie goes through — night to night, and even minute by minute.
What I'm getting at is for her to develop her own psyche, or inner toughness.  Again, others probably aren't going to understand, so there's no sense in beating that dead horse.  What's more important is for her to understand it, let it go, and work from within.
I think mental preparation is even more important to goaltending than it is to all the other playing positions.  And in this regard, I suggest that Kendra (or her parents) seek help from one or more of the many out there who deal in both sport psychology and goaler training.  (Our own Shaun Goodsell of the Mental Edge; and my former high school goalie, John Haley, have some home study or visualization programs that can surely help her.)
As for dealing with her coaches, again ugh…  I think that I can only help Kendra by suggesting she not go head to head with her coaches, but just roll with them.  Oh, I'm not taking their side when I offer this approach, but it might just be better for all if she smiles, or grins and bears their negativity.  Perhaps, she'll even win them over at some point, and ultimately gain the more peaceful, positive interactions she obviously longs for (and deserves).
I might also advise Kendra's parents to find her a local goalie coach.  The immediate benefits should be obvious, but what I'm also thinking is that the outside counselor might prove helpful as an intermediary between Kendra and her team coaches.  In other words, while those coaches might not be thrilled to hear the opinions of a 15-year old in their charge, they'd probably welcome some advice from an outside specialist.  And, quite obviously, that outside goalie coach might just (nicely) suggest that the coaches stay off her back.
Summing up my thoughts, I'm just looking for a way to make a bad situation at least tolerable.  And, since it's unlikely anyone is going to immediately change the thinking of Kendra's coaches, I believe she could make things easier for herself by slightly altering her own outlook and approach.
Good luck, Kendra!
*
Okay, so is there anyone out there who feels for this girl, and has some ideas to help?  If so, please let your thoughts be known in the comments area below.
Update:  Only a few days old, the discussions in this group are already proving to be on a good high level, with a lot of very insightful posts and comments.
—————————————————
Talk about something that just had to come, sooner or later…
As much as I like to stay positive — about hockey, and everything else in my life, the bulk of what I hear — around the rinks, on the telephone or on-line — tends to be a little towards the negative.  Ya, parents are paying a lot of money, so they have certain expectations; the coaches are asked to meet some rather high expectations; and game officials struggle to meet their own responsibilities.  Then, stuck in the middle, obviously, are the players.
So, as you'll soon see, I've created what I hope is an awesome outlet for all us.
– Dennis Chighisola
What's Wrong With Amateur Hockey?
A big fan of social media, and especially appreciative of the options provided within Facebook, I've created a new "group" setting I've dubbed "What's Wrong With Amateur Hockey?"  Here's what I've said about it in the description:
"My hope is that we — hockey coaches, parents, players and I — can explore this topic with some seriousness. Chances are we'll find it easy to list our complaints — and that will give us a good start. Maybe down the road, however, we'll even arrive at better solutions than those currently entrusted with that job."
In a way, I'm almost looking at that group as an extension of Coachchic.com, and here's why…
Feedback is critical to me keeping a pulse on your hockey lives.  Sure I love to hear about your accomplishments or how the information here might have helped you or your player/s.  Still, I mainly deal with problems, or the things that aren't going so well for you.  As you've likely heard me say numerous times here, "I see my job as a problem-solver."
With that, here's a link to that new group on Facebook…  What's Wrong With Amateur Hockey?
If you're on Facebook, just go to that page and ask to join the group.  I'll be sure to get you in, as soon as I see the request.
Call it nostalgia that had me post this old and faded photo here, because it sure will be a good reason for me to smile each time I pass through…
The 1977-78 Hobomock Chiefs

If I'm not mistaken, that was taken during the Montreal North Tournament, perhaps one of the nicest and best run tournaments I've ever been involved with. 
Now, although I can recognize most of the guys (I did do a double-take seeing myself in the back there with the long hair and mustache), I'd love for passersby to help me identify everyone for sure. 
As importantly, I'd love to be reminded of the few guys who were with us but didn't make it into this photo.  I know my son, Mike Chighisola, was out with a seriously cut finger, and I notice that a team captain and alternate are missing, as well as our other goaltender.
So, maybe anyone passing by could spread the word on this, and help to bring back a few more good memories. 
Especially, I would love it if each of the players (and coaches) would leave a message below and let me know how you're doing.
Thanks for the memories, guys         
– Dennis Chighisola/
Coach Chic
PS:  I wouldn't mind at all if other former Chiefs said hello, as well.  We're all family in this wonderful game!
Over about two decades of writing hockey advice columns for a couple of hardcopy magazines, I used to say that my best work was done when I was really, really ticked.  I mean, every month or so something would really get under my skin and I just couldn't wait to beat my keyboard to death.
Anyway, I'm going to take a deep breath right now, and see if I can use some of my ire to do the current topic some true justice.
– Dennis Chighisola
A New Argument In Hockey:  Concerning "Play" – Part 1
To begin, this topic isn't new.  USA Hockey for the past few seasons has been encouraging their member hockey players to set their skates aside for the off-season months and to get out and play other sports.  They've also modified a popular soccer practice format of "small games" into what most of us now know as "cross-ice games".  I know of a few who ascribe to the idea of lessening the amount of actual instruction at practices, the aim being to let players solve problems on their own.  And so have some others — especially ones with a dozen academic letters trailing their names — suggested something closer to totally unstructured practices.  Thus those quotation marks around the word "play".
Just for the record, I was espousing the idea of kids playing several sports long before USA Hockey ever dreamed of it.  Even though USA Hockey had to have discovered it about the same time I did, I arrived home — in dawgone 1979 — with the old Soviets' concept of breaking a year into four distinct seasons, and I've written here and elsewhere how North American kids could use their post-seasons and off-seasons to play and learn from other sports.  I've also pointed out in depth how the years of specialization in hockey proved to be a failed experiment.
Perhaps you'll find it even more interesting — maybe even humorous — that I was using small area games in the early 1990′s…  Those in the New England area might remember me pulling my 4-wheeler onto a local ice surface trailering miniature boards that were the forerunners to today's foam dividers.  Much like a pro arena's "bull crew", my staff and I would snap those boards together and split the ice into three sections.  The league I ran was for beginners, from about 5- to 7-years old, and it was done so that kids at that stage got to learn and play the game but never leave the ice for their hour long session.  In other words, a pair of lines from each team would travel together and rotate — playing a game in our mini-rink, working on skills in another area, and learning game playing skills (like lining up for face-offs or staying on-side) in the third area.  Again, the kids and their parents had the fun and excitement of a game, but the kids also remained on the ice for their total ice-time, while also learning some necessary skills.
I say all that to suggest that I'm not against all the supposedly new ideas that now circulate, and to even suggest that I pioneered at least some of them.  (Incidentally, one time while taking a break at a World Hockey Summit, I was introduced to a biggie from USA Hockey's headquarters in Colorado Springs.  And when I sheepishly said, "I guess I kinda bash you guys once in awhile in my column," he grinned and countered with, "Ya, I know."  Ya, he knew, because guys at that level have always kept an eye on The Old Coach, and I'm guessing they knew all about the things I was doing — in the late-70′s, through the 80′s and 90′s, and so on.)
One other thing to know before I go further into my tear…  I am forever aware that what might be prescribed for one hockey age group might not be right for another.  So I keep an eye out to especially ensure that those who deal with young kids aren't misled into following advice that doesn't suit them.  One forum I'm involved in with Facebook is awesome, and it features a number of pretty knowledgeable hockey guys.  At the same time, there's another in LinkedIn that seems to be a mixture — of good hockey people, some folks who are sincerely searching for help, a small handful of Johnny One Notes who are either talking to hear themselves talk — mainly hyping their product or service, and a few others who constantly  spout something they've taken out of context from someone who knew what he was talking about.
Just so you know, it's the inexperienced coaches (or parents) I'm most concerned about as I browse those forums.  You see, an elite level coach might be telling readers or video viewers how he has to deal with the game, and his methods may or may not be appropriate for those working with younger levels.  And I have the same concerns when someone jumps into a forum and blabs about something that I know is self-serving, almost knowing that some inexperienced readers are going to take his drivel as gospel.
Okay, what really got me started on this entry was a very sincere question posed in a LinkedIn group, this by the dad of a Pee Wee who wondered if weekly dryland sessions were appropriate for that age group.  Somewhere in his short paragraph was the question of when dryland training was appropriate, as well as if there were any scientific studies published having to do with young kids lifting weights.  So, here's what I wrote:
There are tons of great answers here, all with similar themes.
To be honest, though, I might have suggested "in the womb", or close to it (for when so-called off-ice exercises should begin). I'm not suggesting sport specific training here, but humans are developing many of their most important physical tools — for play or work — right from birth, and the "windows of opportunity" are closing fast on various skills as he or she nears puberty.
For sure, playing a variety of sports can aid in a youngster's physical development. However, since some can help far more than others, it seems a crap shoot to trust the development of necessary basic skills to just these.
That said, Tony, you might get an indication that I'd recommend different types of off-ice practices for all the different age groups, and this is so. It should make sense that the practices would vary drastically, according to the youngsters' ages and their levels of physical development.
In other words, even the youngest kids in your program would benefit from the likes of games of tag, balancing activities, games that require tracking a ball, and rope skipping. Over the next age groups, some of those activities could be blended with a number of body weight exercises (like push-ups, sit-ups, etc).
Then, to answer your question more specifically, I would suggest that the Pee Wee ages are a bit young for real heavy work. At the same time, every human — youngest to oldsters — should have a strong core. I would kinda hope that the people in charge of designing the dryland program for your organization know their stuff. With that — and as I suggested earlier, training would be different for each age group, from Pee Wees to Bantams to Midgets.
PS: Yes, recent studies have shown that youngsters actually benefit from some strength training. These training sessions, however, would include mostly body weight exercises, or work with very little added resistance. (Personally, I have felt for a long time that youngsters should learn "how to lift" rather than actually deal with heavy weights.)
If reference to that PS, I wrote a while ago here about "Strength Training For Young Hockey Players", if you'd care to know more.
Okay, though, did I sound self-serving in my answer to Tony?  I pray I didn't.
However, a day or so later another guy added his opinion to the stream — ugh.  I know the guy, I even like the guy, and I respect his work.  At the same time, because he's basically selling — and profiting from — a single point of view, he too often comes off as a Johnny One Note.  His One Note statement suggested that the kids not practice at all, but instead have only one coach present — for supervision, and that he or she just toss a ball out onto a field and let the kids play.  He ended with something to the effect that we shouldn't turn the kids into robots, and that they need to play.
Now, I have to ask you…  Did that guy really answer Tony's question with the same sincerity as it was posed?  Grrrrrr…
Moreover, picture something…  You and I have only one on-ice practice per week, and we think it would be a good idea to give the kids a little more for their money.  Our initial decision would be whether we're going to hold an extra practice or not.  Again, it requires a simple — yes or no — answer.  I don't know about you, but it would never cross my mind to go to all that bother, or to ask the team and their parents to come to something extra, if it was going to be the equivalent of the kids' recess at school.  ???
In effect, the guy was trying to tell anyone who followed that stream that we shouldn't practice at all, but just toss a ball out onto a field and leave the kids alone.
Luckily, knowing the guy, I can take him with a grain of salt.  I can also take what's good from his beliefs while discarding something like the above.  My main concern, however, as I've intimated earlier, is for the guy or gal who might read his entry and take it for the God's honest truth.  In other words, I fear they're likely to run back home and bring nothing but a ball to practice, or hide the kid's stick at home, and tell him to do something else.  And they're not going to even know what impact that had on their kid's game until the youngster has to go to a tryout sometime down the road.
Let me say that another way…  Hardly any of the choices you and I have to make are purely cut and dried, black or white, or all or nothing.  As I said already, that guy has some good ideas, but I'm suggesting that we'd be wrong if we based all our future practice planning on a single sentence or small paragraph of his.
Okay, I have a lot more I'd like to say on this subject, and it's going to take about as much space as this piece.  So, I'm going to leave off here, call it Part 1, and start working on Part 2 for you.
*
PS:  Although I usually save my best advice to be hidden in the members area, I think I'm going to leave this one free to anyone who would like a second opinion.  In fact, I want to go on record with these feelings, and I'm not worried about who gets to see them.  Phew (at least for now).
*
Dennis suggests that members will gain even more from each show by downloading the MP3 file and listening to it — while driving, working, walking, exercising or relaxing. Oftentimes — within "the theater to your mind", you'll find that even new ideas will come to you (it works that way for Coach Chic)! To listen to the show on-line, just click the arrow on the player below.
Audio clip: Adobe Flash Player (version 9 or above) is required to play this audio clip. Download the latest version here. You also need to have JavaScript enabled in your browser.
Episode 2 — Show Notes: – Behind the scenes at "Coach Chic's Hockey Secrets" – Hot Topic: Dealing with team water bottles – A different way to view penalties – The art and science of hockey training – The benefits of playing "off wing" – Tip: Taping the hockey stick blade
As members will come to realize, I laugh at myself plenty.  Actually, I've always said that was a common trait among my many students who went on to play in the NHL or other elite levels.  Hopefully (and I actually know) it serves me well in all that I do — in hockey, in business, and in my personal life.
I say that because I was probably the least techie guy you'd have ever met some 20-ish years ago.  As I've written often, a good hockey friend (Roland Lacey of MediaRight Technologies) and some members of the MIT Women's Hockey Team dragged me kicking and screaming onto the Internet.
Rolly Lacey is the one who really did it for me, though, and he actually built this site (and it's forerunner) probably a dozen years back.  You should have seen my face, though, the day Rolly told me that this site was almost complete, but that his own work was becoming so demanding that he'd have to "turn over the keys" to me.  Gulp!  (No, I'll never forget those words, about his turning over the keys to me!) 
Miracles of miracles…  I've done okay for myself in catching up, as Rolly said I would.  And I've even gradually dared try some new things within CoachChic.com.  I've also more recently gotten to discover more about the guts to WordPress, or the inner workings of this site, thanks to my social media friend, Mike Mahony.
No fault of his, Rolly could only take care of those things that were needed to run a pretty darn good membership site.  Still, I've just started discovering yet some other things — beyond the real essentials — that can help make CoachChic.com work all the better. 
Until just recently, I never knew that new members could receive anything more than a thank you note when they joined.  Forever, though, I'd wished that first-time members could be advised on how things should really work here, and I especially wanted them — or you — to know how to get the absolute most — from this site, and from me.  Soooooo… 
What I just discovered is a way to henceforth have a Welcome Letter delivered to each new member upon signup.  If there's a problem, long time members never received an introduction to the way things should work, or advice for getting the absolute most from their membership.
With that, I hope everyone (including non-members) will click the following link and scan that new Welcome Letter.
– Dennis Chighisola
PS:  Don't forget to tell me if you use either a smartphone or a computer to view this site.
Okay, don't you dare laugh at The Old Coach on this one! 
  Yes, despite the fact that I can do some things on a computer that would challenge most average folks, I must admit the following… 
You see, I've never had cause to own a smart phone (nor have I really wanted one).  Over recent years, I've either been working at a rink, driving to or from a rink, or close by my trusty laptop.  Truly, there was just never a reason for me to have something bulky in my warm-up suit pocket or on a team bench (and, hey, I am kinda dedicated to the job when I'm at the rink). 
Oh, I promise to get up to speed on that device pretty shortly.  However, in the meantime, I'm hoping you can help me with something.  Initially, just your answer to the following will help me — a lot:
– Dennis Chighisola
Lastly, although just those answers should really help, that poll's structure doesn't allow me to gain an even deeper understanding of your experiences here on the site.  So, should you have more to share, I'd love to hear from you in a comment box below.   The only way I can make things better for you is to get a better understanding of your difficulties or the way you view CoachChic.com.
Late Addition:  It's become apparent that few view this site on their phones.  My problem now, is wondering if that is by choice or because it's too difficult to negotiate or to enjoy all the site's benefits from your phone.  So, I'm adding a second question…
with your host — Dennis Chighisola
The show that offers you insight, tips, tricks and shortcuts to superior hockey play!
Coach Chic's Hockey Secrets first aired in October of 2007, as a standalone on-line radio program (or podcast) offering serious hockey parents, coaches and players great insight, tips, tricks and shortcuts to superior hockey play.  In March of 2009, this radio show became a special addition to the CoachChic.com membership site.  Only for the sake of revamping this site was the show briefly removed.  Henceforth — as of January of 2013, all the past episodes will be reintroduced, and then new shows will be produced right on their heels.

*
Dennis suggests that members will gain even more from each show by downloading the MP3 file and listening to it — while driving, working, walking, exercising or relaxing.  Oftentimes — within "the theater to your mind", you'll find that even new ideas will come to you (it works that way for Coach Chic)!  To listen to the show on-line, just click the arrow on the player below.
Audio clip: Adobe Flash Player (version 9 or above) is required to play this audio clip. Download the latest version here. You also need to have JavaScript enabled in your browser.
Episode 1 — Show Notes: – Hot Topic: Adapting to new rule interpretations – Promises for "Coach Chic's Hockey Secrets" – Observations at a tennis tournament – Gap control in the defenseman's 1 on 1 – Tip: Taping the butt-end of a hockey stick
My friend, Jason Price, a fellow Bridgewater State College Phys Ed alumn, just happened to publish this article for his Athletes Equation members, and I thought it contained some awesome information for our hockey members.  True, Jason's message is aimed more towards athletes in general, and even the general population.  However, I can tell you right now, that a hockey player isn't going to move quickly, strongly or efficiently without needing to deal with these "three movement constants".
– Dennis Chighisola
Jason Price– MS, CSCS, ATC, LAT, CPT, USAW Club Coach
jason.price@athletesequation.com
Three Movement Constants
Effective movement is based on the interaction between three movement constants.  They are the ground, gravity and the body.  Any movement we do except for swimming (just replace ground with water) is based on the interaction of these three things.  But, these three things can also be what disrupts movement.
First lets look at the ground.  Our body is designed to generate force by using our limbs as levers and to absorb the force of contacting the ground.  Our body is designed to absorb the force of contact with the ground and then return that energy to us for power to create movement.  I wish it was that easy.  Ineffective movement patterns can create an environment where the ground wins.  You see all too often with athletes, active people and non-active people, where the ground wins.  How do you know the ground is winning?  Stress fractures, overuse knee syndromes, foot dysfunction, non-contact knee and ankle ligament injuries, among other things.  Being able to efficiently absorb force and generate force from the ground is fundamental to efficient movement.
The second way movement is disrupted is by Gravity.  This may not make sense to you because gravity is always there.  But, Gravity will win if we let it.  Our body has what I like to call anti-gravity musculature.  This group of muscles' responsibility is to keep us erect and upright.  They maintain our posture and help maintain our body as a functional powerful machine.  Signs that gravity is winning are poor posture, stooping over when picking things up.  Gravity will treat everything the same; no body gets special treatment.  Those with good posture will move much better and with greater ease than those with poor posture.  That is just a simple fact.
The final way movement is disrupted is by our own body.  Ever see a new born calf try to walk?  It can't get out of its own way.  But, unlike humans, cows are built with an instinct to walk on the day they are born.  Their body adapts quickly to this instinct, and within hours the calf is walking like a champ.  Well, humans are highly adaptable too.  Most everyone who lives in New England knows the story of Tedy Brushci and his stroke.  He went from visual and movement impairments to playing in the NFL in less than 8 months!  Now that is adaptability.  But, adaptability can be good and bad.  We can adapt to poor movement just as easily as we can to good moment.  I am willing to bet that most people who open this post will have some recognizable tightness or weakness in their body.  Those are poor adaptations.  The purpose of a good strength and fitness training program is to create positive adaptations.
Yours in Strength & Health,
Jason Price
Owner
Athletes Equation/Fitness Equation
Jason recommends a Function Moment Screen.  As he suggests, being screened and having an individualized program created just for the individual to improve moment will help him or her become more effective, move with more ease, and waste less energy.
Those who live in Southeaster Massachusetts and Rhode Island should know that Athletes Equation/Fitness Equation will be hosting a Corrective Exercise workshop on December 23rd (2012) at 1pm.  This workshop will provide participants with a functional movement screening and corrective exercise plan.  Cost of this program is $49 with spots being limited.

To sign up CLICK HERE.
Let hockey folks know you're services are available!
If you have hockey related skills you'd like to make available to those in need of such services, please use a comment box below.  You may post in a short story form, but be sure that post includes all of the following:
List the position you're interested in, including the level of play if that's applicable.
Note whether you're seeking a paid position or you're willing to work as a volunteer.
Note your available starting date (month and year)
Note the location you'd like to work, as well as how far you'd be willing to travel.
Include just

a few

experiences/accomplishments that might interest a potential employer.
Your posting must include at least your

first name and last initia

l.
Your posting must include

a valid email address

(a telephone number is optional).
This should be just a cursory posting, letting others know the basics.  It's presumed you have a complete resume ready to be submitted upon request.
All comments must be approved prior to posting.  So, please allow one day between submission and its appearance here on the site.  If there are problems within your posting, we'll need your email address to clarify matters.
We reserve the right to change the above conditions at any time.  We also reserve the right to screen applicants for anything that might be offensive or illegal.  We further reserve the right to bar advertisements, information or applications from obvious CoachChic.com competitors.
Click here for a listing of organizations that may have already posted a position suitable to you.
Good luck…
Don't panic, CoachChic.com members, if this home page starts looking a little different. 
In the start, some categories might disappear.  However, trust me, that they're not gone, but just being redone and reorganized.
The reason for the changes?  There are a few VERY exciting NEW categories coming!
Should I let you in on those new categories?  Hmmmmmmmm… 
Aaaaaw, what the heck…
For starters, I've received a lot of contacts from coaches (and other hockey personnel) who are looking for jobs.  I've also had more than a few organizations asking me if I know of any good people who might fill key roles in their programs.  So, one new category is going to be something on the order of a "Hockey Job Fair".
My duties over the past months have also changed considerably, ever since I moved to Florida to assume the GM/coaching reins for a Junior hockey organization.  Oh, the league I came to ultimately folded, but I've hardly missed a stroke, working behind the scenes to help my son with his Junior team, especially in the area of scouting and helping him recruit new players.  Over that time, I've seen some unique needs arise — for players at that level, for those who run teams at that level, as well as for those who recruit from that level for their college or minor pro teams.  So, look for a new section here aimed mainly at helping those involved in Junior hockey.  
Knowing all that, I'm hoping current members and those passing through will spread the word.  If all goes according to plan, I'll have the new stuff in place within a day or two.
– Dennis Chighisola
Although this post falls in the Goalies section, I'd like every parent (and coach) of a young player to drink in what I'm about to say.
The following came by way of our Ask The Coach link up above, it's about an 8-year old netminder, and I think my answers might ultimately provide some good food for thought for folks involved with any hockey playing position.
– Dennis Chighisola
Help for an Overwhelmed Young Hockey Goalie
Let me begin with some of the highlights from Todd J's email…
"My question is regarding my son…  he is 8 years old and plays goalie on a Novice team (this is his second year as a novice goalie).
He has amazing reflexes, and from day one has re-directed pucks and made blocker and glove saves.  He will take a puck in the mask, chest, legs, and not flinch a bit, but much to mine and his coaches dismay he will not 'drop down' or 'butterfly' to make saves, and rarely does so after he blocks a shot.
His team this year has several new to hockey players and it has been hard to watch him getting lit up. His last game was really tough, over 30 SOG, and the mercy rule kept the score board from showing the score, but after the first period it was 12-0. Bless his heart he stood in goal for the whole three periods and did make some great saves, but the fact he rarely drops to cover the puck = rebounds and the fact no one was there to clear the pucks allowed many 2nd, 3rd, and 4th shots, which of course usually means goals.
After the game, their coach kinda let into them a little, as they were standing around a lot and not moving. He told them they are better than what they played out there today. He also told my son he really has to do better and start covering the pucks. A point he makes clear…  during the games! I am afraid my son has 'shut down' and is now going through the motions just because he has to. I told him after that last game I was really proud of him and it took a lot guts and heart to hang in there and not to quit. I told him I didn't care, win or lose, as long as he tries and gives 100% that's what's important. I told him winning is awesome but we can learn more sometimes from losing, he seemed to take all this in stride, but after all he is only 8 years old!
In his defense, our association places much more emphasis on offense and scoring…  Practices usually consist of 15-20 minuets of skating drills, followed by some sort of development drills, and usually the last 15 minuets or so of the hour long practice is spent scrimmaging. There is no designated goalie coach or anything like that. Sometimes the goalies will get some one on one with one of the coaches, but no real technique training or basic skills instruction. Often the goalies are just cannon fodder for drills and such. I don't want to 'coach from the stands' as I don't skate or play myself, but it is frustrating to see him becoming more and discouraged without being shown the basics that might help him succeed.
What can I do to help my son?"
Well, Todd, while our CoachChic.com goalie coach — our own Todd J — is off with his Junior team right now, I'm going to ask him if he might take a few secs to comment from his perspective (I already suspect he's going to have a heart attack reading some of the above).  In the meantime, I'll be offering my own opinions as somewhat of a long time movement specialist and head hockey coach at numerous levels…
Before getting underway, I'll say that it's hard to totally criticize a young goaltender who spends a great deal of the time on his or her feet.  My old friend, Joe Bertagna, a noted goalie expert, used to begin every seminar lecture on the position by suggesting that (I paraphrase), "The ideal netminder is the one seen on the table hockey game — you know, the one that is frozen in an upright position and just slides back and forth."  ;)
I will suggest that the game — and the position — has changed a lot in recent years, with top flight goalers using variations of the butterfly style, laying the stick down across the ice, and doing whatever else it takes to stop shots that are on or near the ice.
Personally, however, I'm thinking that there are points in a young goalie's development whereby his or her body does or doesn't cover a lot of space while down in a butterfly posture.  In other words, I'm not sure a little one's legs span very far across the crease, nor can the smaller youngster reach the net's upper corners with the mitt or the blocker.  Again, though, that is purely my thinking on the topic.  Moreover, I'm not suggesting young goalies shouldn't play the butterfly style; I'm only offering that it might be more effective when their bigger bodies help cover more net.
Looking at things initially with my movements hat on, Todd, something doesn't quite make sense as I read the first few paragraphs of your email.  I mean, it doesn't quite fit — that your son has great reflexes, and that he often handles shot after shot, but then he doesn't react downward to handle pucks that need to be covered.  ???
In yet another aside, Todd Jacobson and I have had conversations over recent years concerning first shots and successive ones.  And, not wanting to put words into Todd's mouth, I say that the first shot is all about technique — like having the right posture, getting on the proper angle, and thus covering as much net as possible.  With that, I'm thinking more and more that stops of a second and third and (God forbid) fourth shot become more and more about athleticism, reactions, and maybe even instincts.  Can movements from one posture to the next and the next be practiced and perfected? Absolutely.  However, I still say that those just noted three qualities play huge parts in a goaler making the follow up saves.
Now, being about 2000-miles away from you guys, Todd, I'm wondering three things, each of these at least possibly contributing to your son's unwillingness (or even fear) of moving up and down:
1)  What's the chance that your son is still wearing "skater's skates"?  The rounded blades on those kinds of skates serve an important purpose to forwards and defensemen, but they can make it very difficult for a youngster to perform typical goaltending moves.  I even think a few falls with the rockered blades could discourage a kid from wanting to move very much — be it sideways or up and down.
2)  What's the chance that your son is on the chunky or hefty side?  For sure, I've seen a lot of relatively heavy young netminders really labor with getting up and down.
3) What's the chance that your son's skating isn't really up to snuff?  I know a lot of youngsters gravitate towards what they believe is the safety of the small crease area, only to — little by little, maybe — discover that their lack of skating mobility really limits the area they can cover.
Please don't be offended by those questions, Todd.  I always begin with the simplest and usually most obvious questions.  So, while it's possible I hit the nail on the head with one or even two of those, it could also be comforting to you in knowing that at least those three things are in your son's favor. Furthermore, it may prove extremely helpful to other readers if they're able to go through that short checklist.
Switching to my head coaching hat at this time…  I think one of the things that Todd Jacobson will find frustrating is that your son's team doesn't have a volunteer goalie coach at every practice (as well as at the games).  Just so you know, I have head coached at as many youth levels as I have where I could hire special assistants, and I don't believe I've gone one season in over 40-years without having a goalie coach available for my kids.  At the youth levels, I'd either find a dad who had played a little goal, or I'd find one who might be interested in just studying the position and helping my kids.  At other times, I've found a local Midget or older goaltender who would be willing to come to our practices most every night.  (A lot of guys that age just love returning to help younger players.)  As Coach Jacobson would likely tell you, goaltending is a key to a team's success, yet it's ignored by far too many youth level teams.
By the way, Todd, I love your positive approach with your son, as well as your appreciation of his coach/es.  That said, you might still have a talk with his head coach, let him know that you're going to try to get your son some help, and that you're hoping the coach will find a way to keep encouraging the boy until things have a chance to get better.
With that…  If you could find it within your schedule and pocketbook, there is likely a good goalie coach for hire at your home rink or a neighboring one.  A once per week clinic would be awesome for a young goaler, but even occasional private sessions should help.
Then, something I really want to share — with you, and with other dads who feel a little helpless (regardless of the position their son or daughter plays)…  Depending on your learning preference, there are some great manuals and videos out there on teaching goalies (and other positions).  For your sake, Todd, you might scout around to find something basic, or something geared to where your son is right now.
The fact that you don't know much about the position — and the fact that you don't skate — shouldn't matter.  I can tell by your email that you're intelligent enough to stay ahead of an 8-year old when it comes to goaltending knowledge.  And, that's all you really have to do:  read up on or study a video that gives you the info you need to help your son for where he is right now.  If you think about it, that's what any of us parents have had to do to help our kids with their schoolwork — just keeping ourselves one step ahead of the latest homework assignment.  (If you'll take a glimpse at the last photo above, it shows a high school aged goalie Todd Jacobson and I trained in our off-ice training center.  Trust me, that tons of things could be done right at home with your son, especially having to do with his going down, recovering, etc. )
Although I probably don't need to say this, a lot of coaches might joke that, "There's nothing more dangerous than a hockey parent who knows just a little about the game."  So, those deciding now to study hockey ought to at least keep that in mind.
Lastly, I'm kinda hoping that you'll let me know what you think on all this, Todd, and maybe even answer some of the questions I've posed.  I'd love for members to jump in and help here, and it would also be helpful if anyone knows of a good goalie training manual or video Todd might find helpful for this stage in his son's development.  Then, as soon as I post this, I'm contacting Todd Jacobson to see if he'll weigh in on what I believe is a very worthwhile topic.
*
PS:  I hope those passing through don't overlook the help provided in these 600-ish pages.  Membership to CoachChic.com is about equal to the cost of one skate sharpening per month.
I said over on Facebook a little earlier today, that I have great friends there, and they so often send me some great stuff.  The reason I said that was because our good friend — and fellow CoachChic.com member, Jerry Z, sent me a video this morning I saw as appropriate to some recent Junior hockey goings on.  However, if you don't think there's plenty in here for parents and coaches of younger kids, guess again… 
– Dennis Chighisola

Three Types of Hockey Players
Actually, the video Jerry sent me was entitled "3 Types of Players", and you can take a look at that at your leisure (for as long as it's available).  The featured coach in that video is a basketball guy, but what he describes is as true in hockey as it is in any other sport.  In fact, school teachers might say they find the same groups within their classrooms.
Take a look at the chart to the left, and see if you don't notice most of the players you're familiar with falling into one of those three groups.  It's possible you might envision a given player lying a little between one group or another.  However, I think that b-ball coach was right-on with the way he drew that chart, and that we'll ultimately see every single player falling into one of those three categories.
As far as I'm concerned, that video presentation wasn't created just for the fun of it.  No, there are things to be learned from those groupings — or their definitions, like it or not…
Type 1 players are described as the greatest players and hardest workers, with the coach suggesting that "… you don't coach very many of those."  I'm picturing a Steve Yzerman, a Michael Jordan, a Ray Bourque, or a Larry Bird here.  For sure, those guys were talented, probably beyond mere mortals.  At the same time, however, those all-time greats were as well known for their work ethics.
Recalling what the b-ball coach said about us not coaching very many of those Type 1 players, there's little doubt that nearly all others fall into the other two categories…
I'm skipping now to the Type 3 players, mainly because they're so near and dear to me.  Actually, they're usually near and dear to every coach they ever play for, and they're likely loved by their teachers and their future employers, as well.  In a way, is there anyone who doesn't admire someone who starts out lacking in some talent, but works his or her butt off to ultimately do the job right?
And, man, does that coach strike a chord with me when he describes these kids…  For, at least a half-dozen times each hockey season, I have a parent thank me for working with his or her youngster.  And my answer back to that parent is always the same, "Naw, your son is the kind of kid who makes me look good as a coach!"
Two groups down, now's the time for my stomach to turn…
I begin by asking whether it seems right to you that some players possess A-level talents, yet their attitudes or mindsets don't come close to that level.  I've heard those Type 2 players assessed in coaching staff meetings, too, often with someone shaking their head and murmuring, "What a waste."  Ya, what a waste, when a player has some God-given talent, but not the heart or willingness to really apply that talent.
In the video, they're called "coach killers", and it's also mentioned that "they can't play".  Why so?  Well, in my estimation, it's because both basketball and hockey are team sports, and they're also transition sports.
Hey, some big-time responsibilities come with being a member of a team — as a player, and as a human being.  And, since constant turn-overs of a ball or puck require quick reading and reacting skills, the player who fails to train himself or herself in these areas is almost always a step behind the play, or usually heading in the wrong direction.
Then, I hate to be cruel here, but I often refer to the Type 2 player as a "professional powerskater".  In other words, their solid physical skills allow them to cruise around like worldclass athletes, but their inability to think the game has them looking to folks in the know as if they're lost out there on the ice.
All that said, I'm going to offer my opinion on how these different groups tend to evolve.  Actually, I'm going to throw these your way, and ask you to tell me differently (should you be so inclined)…
Since moving to Florida, I've come to the conclusion that a lack of depth in some programs — or a lack of really strong competition — can give a young player a false sense of security (not that I didn't see similar occurrences in certain levels back in New England).  In other words, if a youngster can get away with marginal skills and thinking abilities against lesser players, well…
As an aside, I've never been satisfied with my team's record when it comes to practice planning.  Naw, as a head coach, I'm looking at a bigger picture, and I'm trying to get my guys ready for a day down the road when each of them will have to compete against the very best — in future games, as well as at future tryouts.  As a matter of fact, a frequent topic of conversation with my older Massachusetts guys has always had me prodding them to think about a future adversary who is working on his game that very day — on some far off frozen Canadian farm pond, on an outdoor rink in Moscow, or in an off-ice gym in Sweden.  Trust me, that just beating up on the kids from a neighboring town isn't likely to get you a starting spot someday — in Juniors, in college, or anywhere beyond.
Oh, boy, now a tough one, mainly because it's going to be a bitter pill for some to swallow…  But, you see, in my 40+ years of working with players from beginners to pros, I have yet to see an instance where there wasn't a correlation between a player's attitude and that of his or her parent/s.  That might not always hold true when it comes to likability, because one can be likable while the other is not.  On the other hand, where I see parents influencing the most is when it comes to their youngster's willingness to work, or more importantly, when it comes to their youngster's knowing that he or she has to work in order to improve.
Allow me to once again revert back to that idea of a player prepping for the day when he or she has to compete for a spot against some unknown talent…  I'm not talking about getting paranoid here, but I think a parent either helps or hinders his or her youngster in this department.  So, while I think it's okay to have some laughs over scoring 6-goals amid modest talent, don't think for a moment that such accomplishments put a kid on an NHL fast track.  No, 'tis better to inspire a youngster to keep on working — and working and working and working.
If you know someone who would benefit from this article,
go ahead and share away.
Okay, I've never been one to pull any punches, so I hope you didn't expect me to do any differently on this topic.  Just as surely, though, I enjoy your feedback, even if it's contrary to my beliefs.
*
If this is your first visit to CoachChic.com, maybe you're getting the feeling
there's a lot more good stuff within the 600-ish posts here.  It's true, and it's the kind of stuff that should help separate your knowledge base from all others in your hockey circle.
Non-members may now purchase hidden articles or videos as they become available.  Click on a link below for more details.
Articles available for your Kindle or other electronic reader:
How to REALLY Tie Hockey Skates — Less foot pain! More ankle action! - 99-cents – In hockey, if "skating is the name of the game", skate tying has to be one of the most important first steps in playing well, playing relatively pain free, and achieving maximum support with sufficient ankle flexibility.  Ask anyone in the game, and they'll tell you that Dennis Chighisola troubleshoots every phase of hockey with a combination of science and common sense. "Coach Chic" is also famous for explaining his solutions so that virtually anyone — at any level — can understand.  This article (along with the included bonus article) is guaranteed to answer any question you'll ever have about hockey skate tying.
Coach Chic's Building Blocks Approach to Skills – 99-cents – Few hockey players, coaches or parents realize the way various individual skills build upon one another. Moreover, few realize the significance of prioritizing skills — like skating, shooting, puckhandling, and passing — to help make the complete offensive player.  As you'll discover, "Coach Chic's Building Blocks Approach to Skills" is unique, and a must read for anyone who influences a hockey player's development. It's short, but it explains well the whys or hows of the way all individual skills are really connected.
Hockey Line Changes – WHEN & HOW to teach them to young players - $1.97 - This article was inspired by a CoachChic.com member and youth hockey coach, asking for guidance about when and how he might teach his relatively young players to change on-the-fly.  With that, Coach Chic goes as deeply into line changes as he does most other hockey subjects. He more than answers the coach's question, but he also suggests how those coaching teams in buzzer hockey might start introducing a basic concept involved in proper changes.  Even advanced level hockey coaches might discover — or be reminded of — some important principles necessary to clean and effective changes.  And, as always, Dennis explains things in a common sense way, so that even the very inexperienced hockey coach will feel comfortable teaching this phase of the game to his or her players.
If you see a special article you'd like released through Amazon.com, please let Coach Coach know.  Also let him know if there's a topic you think he ought to cover within these pages.  Leave a comment below, or Email Coach Chic.
Many more coming.
*
Videos available through the Hockey Tips & Tricks Store:
How to Assemble & Teach A Basic Hockey System – $21.97 – By Dennis Chighisola ("Coach Chic")  40-years of  Coach Chic's Hockey Coaching Experience Packed into 72-pages!  A downloadable ebook you can either read on your computer or print to make a hardcopy manual.  No coach should be without this in depth handbook!
Incredible Stickhandling – $9.97 – This 14-minute video begins with some advice that you'll probably never hear anywhere else. (I don't know why other hockey gurus do it, but they too often skip right into the drills without sharing the kind of background information that can make those drills all the more productive.) You'll discover 16 easy-to-do puckhandling skills that lead to some very complex moves. (I've helped 8- and 9-year olds learn the "spinarama" made famous by several past NHL stars, just by helping them master two, very basic stickhandling skills.) Despite my 40-years as a coach and skills analyst, I consider myself a teacher, first and foremost. And this should be evidenced in the very methodical approach I use to order the drills, demonstrate them, and explain each one to you. I think you'll also appreciate the way I wrap-up your video with suggestions on getting the very most from the overall program.
Analyzing the Forward Stride -$9.97 – Discover the REAL mechanics of hockey skating — as understood by PhDs in biomechanics and physiology, as well as top instructors around the world (no wives' tales here). Besides describing problem areas in the forward stride, I'll also share a number of drills that help a skater be faster and more energy efficient. (What is a smooth, powerful stride worth to you? A whole lot more than $9.97, you can be sure!)
(3 videos) Must-do Skating Drills (for Beginners, Intermediates and Advanced skaters) – $14.25 each, $28 for the set -  These are the scientific, time tested skating skill drills required of players as they climb the hockey ladder from learn-to-skate clinics to advanced level play.
Chop Stix – $4.95 – Coach Chic made this collection of training aids for about $2 (and anyone could make them).  So that puts the total cost of all the gadgets — and the video outlining countless drill ideas — to under $10.   And they include fun and challenging exercises — for core strength, balance, and lots of asymmetric stickhandling!  They're suitable for players from near beginners to adults (so a set could be used by every hockey player in your family).   Coach Chic even has an entire team train at once with their Chopped Stix! 
If you see a special video you'd like released through the Hockey Tips & Tricks Store, please let Coach Coach know.  Also let him know if there's a topic you think he ought to cover within these pages.  Leave a comment below, or Email Coach Chic.

Many more coming.
My son has been staying with me for a few days, as he moves into a new hockey job close by.  With that, you can imagine the hockey conversations that go on (and you'd probably love being a fly on the wall for some of them). 
Anyway, a few minutes ago, I leaned across the back patio table and said to Mike, "Ya know, more questions come to me having to do with people skills than those involving hockey play." 
Am I thrilled at that?  No.  But, do I think such questions are necessary, or valid?  Yes, I do.  In fact, still learning at my age, I sense that there's something to be appreciated about such questions — by me, and by the powers that be within youth hockey's higher ups.
– Dennis Chighisola
Why Am I Involved In Hockey?
Dave's question came via email, explaining about some problems he's recently had with one of his players…
In a nutshell, he's now second guessing himself about appointing a new player as an Assistant Captain prior to getting into his team's season, because — despite the kid demonstrating great work ethics in the early going, he seems to have come with some serious excess baggage.  Readers are going to cringe when I tell them that Dave says the kid has been bullying some teammates.  (Like some kids of similar ilk that I've coached, I can believe Dave when he says that most of the boy's improper actions take place when adults aren't watching.)  And, with that giving us a fairly good sense of his character, it should come as no surprise that the boy also is known to take some stupid penalties at times.  Sad to say, one Assistant Coach has resigned, at least partly because the boy's parents "…can't promise the kid will change…"  Trying to steady a team that is already struggling, Dave wonders about removing the "A" from the boy's jersey, suspending him for a game, whatever.
Just wondering, but is anyone else's blood boiling right now?  I'll tell you, that I steamed as I read Dave's initial email, and I'm hot again as I type.  Over 40-years of coaching all levels, I've been there, done that, and all this does is bring back a lot of very bad memories.  Ya, I love coaching — and teaching the game, but there are those very few individuals who take all the fun out of trying to help kids.
Okay, my being equally upset doesn't help Dave one iota.  So, after reading his email a number of times, I somewhat cooled, and tried to see this mess in a whole new perspective.  And, the first thing that came to mind was something close to this article's title, in that, "Why the heck is this kid even playing hockey?"  I later changed that a bit, wishing to ask the boy's parents, "Why do you even encourage your son to play hockey?"
Not exactly the greatest definition I've ever heard, yet it did give me the key word or phrase I was looking for.
For, within that single sentence, it says that hockey is played between "two TEAMS"!  It doesn't say anything in there about satisfying the twisted wants of an individual player, nor does it say anything about parent opinions!
So, I scrambled back to the on-line dictionary again, just to make sure I'm not wrong here:
I'm sure my readers (and Dave) know where I'm going with this.  For, although it's probably not spelled out enough as one of the qualifications for enrolling in ice hockey, there's little doubt that one is signing up to become a member of a team.  And, in case a parent has other ideas, he or she should understand that his or her son's (or daughter's) commitment is to the team.
As an aside here…  A very long time ago, I coached a kid who I considered almost a second son.  Actually, he was a gem, as were his parents, but he was a bit of a loner, and maybe not exactly cut out to play a team sport.  As an older teen, he made a choice on his own, and he became more famous than most of my other star players while participating in another, slightly related individual sport.  My only point here, is that not every youngster has what it takes to give of himself or herself, and be a good team sport member.
So again, I'd rephrase my question to that boy's parents, and ask them, "Does your son really want to be part of team — and to give somewhat of his individuality to be a good team member?"  Oh, I can imagine the argument.  However, there is no arguing with a definition that has been in existence for eternity, and one that won't vary no matter where you look it up.  In a nutshell, there is an understanding that comes with enrolling ones son on a team.
From there, I'll suggest that the parents in question need to have the same conversation with their son:  "Do you know what it means to be part of a team?"
Personally, I never enter into conversations like the above with anything but the hope that all will work out rightly.  I mean, I would love for the parents in this case to ultimately understand what I'm asking them, and I'd pray that the boy might realize he's been wrong by not blending with all of his mates, and by not handling that "A" with the utmost respect.
Will what I suggest work?  Man, my guess is that we're all going to win some and lose some.  The shame of it all is, it's been my expeerience that, the parents are going to determine everything in the end.
Okay, I guess everyone has an understanding of how I'd deal with this in 2012, this after reflecting on the various successes and failures I've had with similar situations in the past.
For sure, I would suspend the wayward boy for one game, no matter the outcome of any future deals.  Hopefully, what's done is done, but it also carries with it the one game suspension.  And, I would let it be known that every subsequent infraction will carry a similar suspension, until the player changes his ways.  (There is no need for a single player in a lockerroom to feel fear or any other discomfort because of a teammate.  And, lest anyone blame the coaches for not being present every second the team is at the rink, I can tell you that that is virtually impossible, and that a kid who wants to do something rotten is going to find his or her chance.)  An apology to his teammates wouldn't be out of the question as far as I'm concerned.
I would suggest to Dave that he use the "A" as a bargaining chip, or do as he feels most comfortable.  If the family sincerely comes on board with the team concept, perhaps the boy will also be the Assistant Captain Dave had hoped.  That honor can be stripped away at any time.
Lastly, there can be a tendency on a coach's part to question himself or herself, as in, "What could I have done differently?"  And my answer would be, "I doubt very much."  Dave and other head coaches have a ton of responsibilities, and they're responsible to a ton of  players, not just one.
As a PS here, I would do anything I could to get the Assistant Coach back.  Good men — and willing men — are hard to find.
I feel like I've been on kind of a roll lately, having added a great many new posts over the past few weeks.  Not that I haven't always tried to keep the good content coming for my members — it's up to nearly 600 articles, videos and audio programs right now.
The reason I've been on that roll?  It's because of you.  It's because you've asked me to deal with some really meaningful questions lately, and it's because you've also contributed some awesome comments after the various posts.  And, trust me on the importance of those comments, because they always add a great deal more value to the topic at hand.
A couple of things that bother me, however…
First, I want every single one of you to use your membership to the max.  If the content here already suits your needs, that's okay.  At the same time, I know that every hockey coach, parent, and adult player finds himself or herself challenged at some point.  And, that's what I'm here for:  to answer your questions or help you over a hurdle.  Sometimes, as a few higher level coaches have told me, it can also be nice to have me to bounce your ideas off.
Secondly, while I'll always be sure to pass along information I believe you should know, I'd also like you to steer the conversation.
Thirdly, even though non-members don't have access to all the content here, a lot of folks don't realize that I do welcome your questions.  No matter where the questions come from, they're bound to help lots of folks, including CoachChic.com members.
All that said, here's my plea:  Please don't be shy, please get involved, and let's work together to make this the best hockey resource site in the entire world!
Also, remember that you can use the link up above (Ask The Coach) to submit any questions or difficulties you might have.
Yours in hockey,
Dennis C
I belong to quite a few hockey (or related) groups within social media, including a Facebook group called the Hockey Coaches & Players Drills Forum.  It's a great place to find some new drill ideas, as well as to get involved in some interesting hockey coaching discussions.
What got me typing away here today is a post by group member, Dan P, who expressed his concerns about the inconsistencies he's seeing this season as he coaches a Squirt AA team.  With that, my juices got flowing, and I just knew I had to address this issue with my CoachChic.com friends.
– Dennis Chighisola
Hockey Refereeing Inconsistencies
Getting the ball (or puck) rolling, here's what Dan had to say:
"The long battle of ref consistancy continues!  Coaching my Squirt AA team last weekend (this is still bothering me) one of my smallest, quickest players took a checking penalty.  However, he made the body contact exactly as he was taught. We have been teaching "stick to stick; hips to hands".  The ref said he called the penalty because the player "dropped his shoulder" and he would continue to call every player on our team that did it.  First issue I have with this is that we have followed the guidelines set forth by USA Hockey (from what I have taken from the rule change) that is talked about at every coaching clinic and have gone over the USA Body Checking Rule section on the USA Hockey website.  Do the officials watch the same videos showing what is legal and illegal?  I haven't done an officials clinic in probably 10 years.  Anyone else having similar issues?"
Now, not having been at the game in question — or seen the call, I'm not going to get involved in the exact situation Dan described.  I do, however, see tons of stuff within the above paragraph, that should give us plenty of meat for discussion.
As an aside…  Dan is (rightly) concerned with the refereeing inconsistencies as they affect his kids and his ability to teach them well.  So am I.  As a matter of fact, I'm constantly reminded of an incident I was involved in many years ago whenever this issue rears its ugly head.
I was actually coaching my old high school team back in the early 1980′s when I found myself — and my players — heading to the dressingroom as frustrated as could be.  Feeling much like Dan, I'd seen several questionable penalties called late in the game, and they had cost us the win.
As we all filed towards the lockerrooms, it suddenly struck me that my kids were going to be asking me a lot of questions.  So I veered from that course, and headed straight for the referees' room.
Now, when the refs made their calls, they knew I was scratching my head over on the game-bench.  Yet, whether purposely or not, they stayed far enough away so that I never could get the answers I was looking for.
In reflection, I probably could have lost my job over what I did next, but I nearly tore the hinges off the ref's room door as I entered, and I was already ranting as the door swung open.  In effect, I told them, "I am a teacher first, and when I go back into my team's room, those kids are going to want answers!"  Man, was I hot.  Thank God, though, that those guys knew me for better times and better manners, and cooler heads did prevail.
I tell that story to suggest that Dan might consider himself lucky that the officials at his game at least spoke to him.  I also tell that — and the next story — in hopes it might actually be helpful to referees out there…
At least a year or so later, I was again coaching my high school team when an odd whistle blew and halted my team's powerplay.  To be honest, I had been slightly distracted talking with a player and hadn't seen the play.  My assistant coach and several players hadn't a clue what the whistle was for, so I tried to ask the ref who made the call.  Of course, that guy moved himself quickly to the face-off circle which starting me seething.  Thankfully, the other ref backed up to our bench — so that few in the arena would notice, and he said just loud enough for me to hear, "Coach, the play was off-side."  I immediately slapped my head, apologized for asking, and added, "I am an idiot!"  (Ya, by his one small gesture, he had diffused a situation that could have easily gotten nasty.)
That ref just happened to be the class of the league, and he'd done games as high as the old World Hockey Association.  What got him to the high levels was a firm knowledge of the rules, a feel for the game, and some common sense.  Enough said?
Now, while you might think I went off on a tangent there, I was really speaking to Dan's main concern, in that we coaches have to go back to our kids and have answers for them.  Oftentimes we can take care of that on our own, but sometimes we need the help of the game officials.
And that brings me to a notion I've had for a good many years…  For, I can't understand for the life of me why refs aren't seen as part of the teaching process when it comes to our game's youngest levels.  Yes, there's a need to act impartially when it comes to tournaments, more competitive levels of play, etc.   On the other hand, I've always fostered that we're-in-this-thing-together approach when I've had refs work in my hockey schools and in certain teaching leagues I've designed.  I'd ask them to look at things that way, I'd sometimes arrange for them to have a brief classroom session with the players, and I asked them to explain everything they could to "our kids".
I'm glad Dan mentioned about the referee adding that, "…he would continue to call every player on our team that did it."  I know a lot of guys who enter younger level games with something in their heads — like it's their pet peeve, or their peeve of the day, and they aren't about to change their minds.
I happen to love the old guy I'm going to speak about now, but we've had our share of friendly arguments…
His "thing" happens to be protecting young goalies.  Is he right?  Ya, I can totally appreciate that.  However, I can't appreciate it to the point where it distorts the game, or causes me to teach the game other than the way I think things ought to be.
I think our first conversation on this topic arose one of the first times he worked a hockey school for me.  He watched how I was teaching my attackers to be aggressive going to the net, and he jumped in with his feelings on protecting the netminder.  Ugh.  I explained that a lot of my kids could ultimately play at some very high levels.  However, if I taught them to back off and not go to the net hard, they were never going to make it beyond rec hockey.
As I said, that guy has been a good friend for a lot of years, so you can imagine that we've had that conversation a kizillion times.  So, I eventually reasoned that I'd continue to teach what I feel is the right way, and just take my chances that a penalty might be called on my kids at least once in awhile.
And that's kinda my suggestion to Dan…  I honestly believe he is teaching the right way, and there's no reason to do anything differently.  Sure, he could monitor the kids' elbows and hands back at practice.  However, he just can't be getting all paranoid about what the next referee's pet peeve might be.  As I do myself, I'd suggest he teach the kids properly, and take a chance that one or two might be called for something a little off the wall from time to time.
As yet another aside…  I sense that refs doing numerous games on a given day can cause some problems.  Oh, I'm not trying to stir things, but…
I've for years had cause to run from one rink to another.  And, I still recall seeing a pair of refs coast one night while doing a Division III high school game in one rink, and then skate their buns off shortly after at another rink while officiating for two of the best high school teams in the state.  Were they resting in the early game with the knowledge that they had their work cut out for them in the later one?  I thought so.
I know that youth leagues schedule their officials in different ways.  However, I've often wondered what effect it has on a ref's psyche when he's gone from a slower game to a faster one, or from a faster one to a really slow one.
For sure, it's impossible for players, coaches or officials to do their jobs to perfection.  Hey, we're all human.  If there's a problem, it's that we're all depending on one another.  Oh, I know we're never likely to get perfection, which suggests to me that that's where good communication skills come into play.
That in mind, I'd suggest a couple of things to Dan…
He might hold a meeting with his players and parents, and explain to them that it will take a little time for there to be consistent calls under the new contact guidelines.  I'd further reason with them that the best thing to do would be to just concern themselves with what the players and coaches can control, and to not be thrown off by an occasional strange penalty.
It wouldn't be a bad idea to remind the kids about that last point each time they head out for another game, "Just relax, play the game the way you've practiced, don't be bothered by an odd penalty, and we'll talk about it all afterwards."
Just prior to this season's earliest games, I might be inclined to talk to the refs about what the kids have been learning in their practices.   With that, I'd ask if they'll be looking for anything in particular, and then I'd even ask for their help or advice once the game is over.
Position Assignments for Young Hockey Players
Okay, I know, I know…  The prevailing belief in most national governing bodies nowadays would suggest throwing all the kids out there and allowing them to play an indoor version of pond hockey.  In other words, don't pigeonhole a kid to be a centerman, winger, D-man, whatever.  Actually, some might even wonder whether there should be a dedicated goaler at the Squirt/Atom level.  Hmmmmmmm…
Before going further, let me say that I have kinda fallen in love with the idea of 3 versus 3 cross-ice games.  I had the opportunity to work with a Massachusetts-based ADM program for a few seasons, and I had the chance to see the skills that resulted from such games, as well as some of the problem solving even young kids were doing under such conditions.  Truly, the concept of tossing 3 youngsters (and a goalie) out there — and letting them play a little pond hockey — does have its merits.  Ya, I'm a believer.
It should come as no surprise then, that I have always tried to give players on my youngest teams some consistency when it comes to positional assignments.
Borrowing a phrase we hear often nowadays within professional sports, I try to give such kids "the best chance to succeed".   In other words, if I sense that a kid will do well and feel good about himself as a defenseman, I'll slot him there, and I'll do the same for kids I see as ultimately playing well at center or out on a wing.
As an aside…  My son played a lot of years as a minor pro winger, and my grandson is now setting a batch of scoring records at his college, at both center and wing.  What members might find interesting is that both started playing for me in their earliest years, and I had both initially play defense.  They were both pretty good skaters and especially strong puckhandlers at 8-years old, so they added a great deal of stability back there for the team's sake.  For their own benefit, I wanted them to get the unique view of our game that's only possible from the rearguard position.
Only last season, I did what I considered the same favor for a pair of young Mite AA's.  The parent of one questioned that only slightly, and I asked her if she'd just trust me.  I'm not sure the mom was ever totally convinced, but the proof in that pudding probably won't be seen for a few years, as it becomes evident her son sees the ice better than many other kids.  Oh, by the way…  Those two boys actually led their team in scoring — not one of our forwards, mind you, but those two young defensemen.
I also usually assembled set forward lines and defense pairs early in the season.  Again, the idea was to provide some stability for the kids.  And, while my assistants and I would show them some of the nuances of playing their positions, an awful lot of our practice time was spent on "generic" skill development.
Don't get me wrong about that term generic, because I'm not talking about so-called vanilla drills, or just run of the mill stuff.  What I am saying is that all of my skaters have always been taught to fly, and to fly with the puck on their sticks.  Said yet another way, my defensemen have always been trained to be as athletic and as shifty with the puck as their teammates up front.
In a way then, my kids have never lost anything in the way of development because of the positions they played.  And, I'd be willing to bet that — come their next season, my kids could successfully play any position for their new coach.
In effect, I'm suggesting a couple of things here:  1) that the 10- or 12-shifts my kids got in their games paled to the work they got in our practices, and 2) my kids probably were more capable of playing other positions well because of what we accomplished in practices.
Now, with all that said, there might be some other things to consider before leaving this topic…
To be perfectly honest, I think Squirts or Atoms — or kids who are 9- and 10-years old — are plenty old enough to start learning the game beyond what we'd give to 7- and 8-year olds.  I'm not suggesting that kids have to be "slotted", as if they're going to play a given position for the rest of their lives.  Trust me, though, in that I've yet to see a player hurt in his or her development by playing any of the 5 skating positions.  In other words, no one needs to panic — as if a kid is going to lose his scoring touch — just because he spent a year or so playing the blue line.
If the team in question plays in-house versus going out on the road to travel and play in tournaments, I might temper the above.  I mean, I might shrug, think it's more about fun than long term development, and just let 5 kids at a time roll out the door.
No matter how competitive their level, however, I think whomever is getting on the kids about positioning ought to cool his or her jets — until the youngsters are actually taught well enough what they're supposed to do in given situations.
If that team is part of an ADM program — as my last few young teams were, I'll suggest that a lot of skill development should get accomplished between that and the team practices, allowing the games to be more about actually learning to play, learning some important game playing principles, and learning to play a given position.
Although I've never done it, I suppose that the kids could be slotted at one position for a portion of the season, and then allowed to play elsewhere during the next fairly long stretch.
Lastly, there's yet another reason I dared slot kids in one position for an entire season.  For, to be honest, I think youngsters gradually start noticing what's happening around them.  I mean, even though each kid is playing a set position, he usually gets to the point where he knows pretty understands what all the other kids on the ice are doing.
*
I'd much prefer to field questions related to skill problems, troubles with a team's breakout, or maybe a player's being out of shape.  Trust me on that, that such things are easy for me to deal with.  Trying to solve some other things are for less so, and you can trust me on that one, too.
– Dennis Chighisola
Handling Disruptive Hockey Players
Of course, you have to know that a long time member, Tim T, hit me with one of the latter just this morning.  My difficulty with handling one of "those" kinds of questions isn't so much that it's hard, but that they're usually a matter of philosophy.  And, the problem with discussing philosophy here is that no two humans are built alike, which means that what's comfortable for me isn't necessarily going to be comfortable for another.  Worse yet, I don't believe there can ever be a right or wrong answer when dealing with things that boil down to philosophy.  Still, all that said, let's get on to Tim's problem…
"Our Pee Wee team has a few undisciplined players and it's disruptive in practice and hurts us in games. None of them are bad kids, just things like not coming to the circle when called (would rather shoot a few pucks into the net than come when coach calls), sometimes  two or more talking when I am, not putting forth 100% effort in drills, etc.
I am looking for some tips on how instill the necessary discipline in these players. My challenge is to accomplish this while not letting the entire practice breakdown to the point where our well behaved kids are just standing around while coaches deal with the ones requiring discipline. We have tried using push ups, bag skates and putting players in the penalty box for a short amount of time.
We usually have one head coach (me), one assistant and sometimes one or two parent volunteers on the ice during practice. Any suggestions for how they might best be used? I have been the one running the drills, but am thinking of turning that over to the assistant while I work on the discipline.
Thanks Coach."
Well, Tim, I think anyone passing through here is going to now totally appreciate why I cringe at seeing a question like this one come to my inbox.  I'm tough, though, so let me still give this one a whirl. 
If there's one problem I see here, it's that the season has already begun, and Tim (like any other coach) is already into doing things the way he normally does.  So are the players at this point used to doing whatever it is they do.
As an aside, I have written elsewhere in these pages that coaches should do an end-of-season evaluation — for themselves.  I mean, each coach should make note of all the things that went right or wrong over the season, and then spend a short portion of the off-season considering how to keep the good and how to deal with the not so good.  As I'm also known to suggest, rules announced before the team first takes the ice don't seem personal; it's like they were made for everyone.  On the other hand, try to make a new rule after a player is habitually late (or whatever), and it's seen as extremely personal to that player or that family.
In defense of Tim, this is his first go-round with a traveling team, having only spent last season helping one team, and then only briefly running a house league team with few practices.
Tim should know that I've tried both approaches to meting out punishments during a practice, sometimes nailing just the offending player/s, and sometimes bagging the whole team for the sins of one or two.  And I can admit that I saw no rhyme or reason to either approach sometimes working and sometimes not.
As yet a second aside…  It's been my experience that some of our wayward kids are just normal kids with too much energy or too little attention span.  Those kids I believe we can work with, and bring them back into the fold.  I've also had to deal with some kids with serious learning or behavioral problems, and they are almost never salvageable.
I hate to write that last sentence, but that has been my experience.  If you think about it, at least one of the reasons kids enroll in hockey is because it's a team sport.  As such, however, it requires kids who are willing to blend with the others.  For those who can't, there are individual sports where those types can sometimes excel.
All that said, I really do think it's time for a team meeting, this to include parents as well as players.  (My guess — or my experience — is that the parents who really need to be there will have something better to do.  Grrrrrrrrrr!  Maybe an RSVP would give Tim a better sense of who plans to attend, and maybe it will also give him a chance to persuade the right people to show.)  As hinted at up above, I can't tell Tim to be anyone other than himself.  However, I will suggest a few topics I think need covering…
I think the whole thing has to be approached from the aspect of hockey being a team sport, and as such, the actions of one or two impact greatly on all other team members.
It should be noted that the players who are inattentive during practices eat up a great deal of practice time, which in turns cuts into the chance for other kids to learn new things.
It's also been my experience that the kids who don't pay attention in practices really screw up the works in games.  In other words, most of the kids know how to cover face-offs or how you're trying to breakout or forecheck, but those things can't be successful without everyone on the same page.
Tim might open things for discussion concerning how he might handle the practice-time problems — like punishing only those who misbehave or making it a team thing (which usually causes the good kids to grumble at the not so good ones).
Tim might also throw it out to the crowd about how the games will be handled.  And, while I'm not him and he's not me, I might be inclined to briefly sit a kid (or two) for not getting himself ready to play when the time was right:  in the most recent practice.
Then, I know that most youth organizations look for feedback from the past year's coaches when teams are being assembled for the next season.  And I would be up-front with all the families, in that I'm only going to recommend players who are truly deserving.  I might even put a scare into some, suggesting that I'll definitely tell future coaches about the problems given player might present.
Now, I'd like to think that I'm not a mean guy (and most folks who know me would vouch for that).  At the same time, I am all about fairness, and I know I can be tough on a player if his actions seem to be unfair to others.
I'd also like to think that I look to use our game — especially at its younger levels — for the purpose of teaching life's lessons.  And in this regard, I think a coach would be doing the offending player/s a huge disservice by letting the wrong work ethics persist.
Of course, most of the above centers around a yet to be determined meeting, while I know that Tim has a practice coming within a day or so.  Hmmmmmm…  What to do?
Personally, I would not change the way he's been doing things, that to include Tim running the practice and others watching his butt and helping.  If there's anything that can go wrong with that, it's that other guys don't necessarily do a very good job of watching the head coach's back, and some are more a hindrance than help.  And that stuff has to be cured as soon as possible, maybe to include putting a helper or two in charge of watching over the wayward kids.
I would also consider holding a mini-meeting off to the side and before the next practice with the problem kids.  The subject of that gathering might include some of what Tim thinks is necessary from what I listed as possible meeting notes.  Then…  Ya, then…
It's been my observation that kids who stray need company — even support.  So it's likely that the two or three kids who are constantly a distraction hang close together as often as they can.
With that, I would tell them that I don't want to see them near each other during any part of the practice.  Go mix with the other kids, but the instant they're seen together, the pair or threesome (or whatever) are headed off together to do something physical.
If the kids ask why, I'd tell them that I suspect it's only one player who is causing the others to get in trouble, and I'm going to be looking for that one guy.  (Hey, so I tend to lie a little when it comes to solving crazy problems —
!)
Lastly, and finishing as I began, I have to say that handling such problems seems not an exact science.  It's also difficult in such circumstances, because it's not fair for me to put words in Tim's mouth, nor ask him to be me.  And, as everyone probably sees by now, there probably isn't a right or wrong to any of this.  Purely, it's what one guy (or gal) can get to work.
PS:  I think the thing that makes Tim's problem a little more difficult than what some others might face is that he seemingly has to deal with more than one player who is taking the team down.  Handling a solo player with behavioral problems would be far, far easier.
*
I honestly think this post deserves — and is likely to get — lots of feedback and some differences of opinion.  I'm all for that, and I'm betting Tim is, too!

*

Not long after I completed this piece for Tim T, I received another question that I felt fell awfully close to the above (the hockey mom who sent it may not have initially thought so, but I'm hoping she'll hear me out). 
Anyway, not sensing this really required a separate article, allow me to deal with Tina F's question here…
Punished for Being Late to a Game
Actually, that hockey mom did an awesome job of explaining herself and some recent circumstances, so I'll let her introduce the problem…
"Hi Coach,
This weekend my son was benched for the whole first period of his squirt game. The game started at 7:20 am. The kids were told to be there at 6:40. My son arrived at 6:47 and sat the whole period. I was told that a kid squirt level or under cannot be benched for this amount of time. I was also told that in (her son's league) the organization could be fined $500 for benching a kid at this level so long. I have requested a meeting with our club president and would like to have all my ducks in a row. What do you know?
Tina F"
First, I'll suggest that Tina might look a little deeper into that league rule.  It's just my hunch that such a rule would include a few exemptions, maybe like allowing a coach/team to bench a player for reasons having to do with discipline, breaking team rules, what have you.  (My guess is that the rule is in place to ensure all young kids get fair ice-time under normal conditions.)  I'm not guaranteeing that, but I sure would venture to bet something like that is so.
Secondly, I'm going to ask Tina to consider what should be going on within a team lockerroom.  For sure, I can't speak for her son's coach, but I can tell you all the way I think, and how and why I run a team a certain way.  And, I'm kinda hoping that most of this makes perfect sense…
I know that a lot of coaches require their players to be at the rink a specified time prior to the game's official start.  For me, it used to be one hour prior to game-time when working with youth teams (far earlier when I coached my college team), but I changed my mind on the youth team application a few years ago.
As a brief aside here, I always like to remind parents about how they most likely feel as they prepare for an important meeting.  If there's travel involved, they'll surely take into account their vehicle being up for the trip, as well as current weather and traffic conditions.  If there's one thing most adults want to avoid when it comes to something important, it's running in to it in a panic, and knowing that they're just not going to feel right the rest of the way.
That said, parents oftentimes forget that their kids have the same things going on in their minds (or stomachs).  In fact, the higher up I've been able to observe players, the more I've seen them arrive (on their own) hours early.  They like just being there, being able to fiddle with their gear, get themselves totally ready to play, and also bond a bit with their teammates.
And, please don't discount the importance of all I've said in that last sentence.  For example, 10-minutes before game-time is not the time to discover a helmet screw missing or a broken skate lace.  And, whether anyone wants to believe it or not, the kids who arrive early tend to bond with their teammates, while the perpetual late arrivals almost never really do.  (Please trust an old coach on that last one.)
I mentioned earlier that I've abandoned the rule about being at the rink an hour prior to game-time, just so parents of young ones didn't panic on icy roads, whatever.  What I arrived at instead was to ask every player to be completely dressed — and parents gone from the lockerroom — 20-minutes prior to game-time.
Trust me, that I still had some parents push that 20-minutes early thing, rushing into the lockerrom at the last second, and then needing to spread all the gear, tie skates, find the helmet, fish around for the gloves.  I cured that in short order, though, requiring that late players let us know they're at the rink, but then go find another place to dress (I don't care if it's out in the rink runway).
The reason for all this is that those last 20-minutes are "my time"!  It's a time when my players can relax without distraction, and it's a time when I can go over things in preparation for the game.  That's a time when we'll deal with a missing player, some slight changes in the line-up, whatever.  And it's even a time — say in the last 5- to 10-minutes — when everyone can put on their proverbial "game faces".  It is not a time to listen to stories about flat tires, and it's not the time to start looking for Johnny's missing glove.  Again, it is "my time" — a lousy 20-minutes.
Now, as much as I believe the league has some exemptions for that rule about benching players, I'm also suspecting that the coach for Tina's son's team established that rule some time ago — the one that required everyone to be there by 6:40am.  I almost know it wasn't created on the spot, or just this last weekend.  Whether the length of punishment was established ahead of time might be another matter.  Still, from a very old coach's perspective, Tina was wrong, be it one minute late, seven minutes, or an hour.
Maybe Tina and others now know why I switched my requirements the way I did.  Still, very far away games have caused a problem with that 20-minutes early rule, and I might think to make an adjustment to an even earlier time should I return to coach a youth team again.
If Tina might have a complaint, it's probably the length of the punishment assessed her son.  Hmmmmmm…  One period for being late by 7-minutes.  Hmmmmmmmm…  Late is late, though, isn't it?  And, to be honest, I doubt missing just a few shifts would prove much of a deterrent to others sauntering in at any old time.  So, while I'm betting Tina didn't purposely get her son to the game late, my guess is that the length of punishment her boy received surely has gotten the attention of every team member.
Okay, I'm kinda hoping Tina isn't thinking right now that she's sorry she asked me, and I'm surely hoping she's not thinking about sending a pipebomb my way —
.  Really, what I'd like to see from all of this is for Tina to become the world's greatest hockey mom, and for her son to be appreciated by his teammates and coaches.  As I give or entertain references for older players nowadays, one of the best things said about any kid is that he's the first one to the rink and the last to leave.  Coaches like to hear those kinds of things, but so do future employers.
Bottom line — if Tina sees it in her heart…  Scratch the meeting with the President, and tell him you see things differently now.  Next, see if you can get just a minute with the coach.  Apologize to him for being late, and you might even mention that you understand the reason he has rules (and I'm hoping you do by now).  The way I see things, Tina, there is hardly anything to gain should you be found in the right in any of this, but a whole lot more can be gained if you just graciously accept what happened.
*
Once again, I expect that this one should
attract plenty of feedback (but no firebombs — please)!
I received a rather disturbing message last night, this from an old friend and the mom of a former student.  I say it was disturbing, because it pretty much signals what can be wrong with youth hockey, as well as any other youth sport.
I guess this could have easily been titled "An Open Letter to Some Old Friends".
Ugh…
– Dennis Chighisola
"Puck-hogs" and Their Parents Have Feelings too!
Now, some of what I'll repeat is only slightly doctored — as the old "Dragnet" television series used to state in each episode, "to protect the innocent".  With that, here's the gist of what that hockey mom wrote…
"As you know, some hockey parents can be crazy, and the parents on my son's team have been complaining about him — not that he is doing something wrong, but because he is good and scoring 4 goals a game.  My son's coach tried to talk to the coach of a higher level team to have him moved up, but that coach said my son isn't ready.  My son's coach doesn't want him, because parents are complaining — instead of passing the puck, my son will take the shot and score.  I told his coach that any kid at 6 years old is going to take the shot if he thinks he can score.  And if he wants my son to pass more often, why doesn't he teach him how?"
If you get just a few things from all that, appreciate first that we're talking about 6-year olds here — un-dawgone-believable.  :/  Moreover, we're talking about a catch-22 for this single mom and her son, whereby he might be too good for his current team, but the next level coach says he's not ready to move up yet.
My friend continues (again with some editing on my part)…
"Oh, a parent was also complaining about my son in the stands as I was sitting in back of her trying to enjoy watching my kid play hockey.  My daughter says to me, 'Why is that women talking badly about my brother?'  So I politely leaned forward and said, 'That's my son and he is still learning.'"
I already said, "Ugh", huh?
Well, the mom continued to explain to me that another woman jumped in, which caused the coach to evidently later call my friend a troublemaker (whatever).  She went on to say that her son gets along with all of his teammates (knowing the boy, I would have bet on that).  And she ended with a couple of what I believe to be earnest questions or thoughts:
 "As a parent am I not supposed to protect my 6 year old from people yelling negative things to him in the stands?"
"If the kids are fine, what are parents so upset for?"
"I thought this might be a bit of a jealousy issue too."
"Help!"
To begin, I'm going to suggest to my friend that she not engage the other parents UNLESS her son is truly affected by them.  If she thinks I'm siding with the other parents on this one, I am definitely not…
Actually, that hockey mom already answered the second question, because those other parents surely are jealous — and jealous as hell.  I don't know if it's a defense mechanism or what, but some of them — or at least the vocal ones amongst them — are likely frustrated that my former student can do some things that they can't, and they don't have an answer for what they're seeing.
This aside…  Last spring I kinda got on my friend about her son needing something extra to build his confidence and puck skills.  The mom argued with me a bit (in a friendly way), suggesting that he was just a hard worker, and that she wanted him skating with better players who would force her son to become better.  My side of that argument was that things work exactly the opposite when we're talking about the development of a young player.  If  her son played over his head, he'd always be playing in what I refer to as "panic mode", or just always scrambling to keep up with the others.  In most instances, kids like that don't even get to — or dare to — handle the puck.  My idea was to give her son one more year of an "instructional hockey league" I created just for the off-season, this to include 5- to 8-year olds who were still learning the game or feeling their way.  I told her he'd get to handle the puck lots, and that his confidence would grow immensely.  Well, she finally gave in to me, and the proof is in the pudding — or in the 4-goals per game that he's now pumping in.
FYI…  I'm guessing a few others from that boy's team were also in my league, so their question to me might be, "Why isn't my son scoring 4-goals per game?"  And my answer would be that their youngsters weren't at the same stage of development as my friend's son.  All he needed was those weekly games — against slightly less experienced talent — to put him over the top — in handling the puck more and in the resulting confidence.  The bulk of the kids in that league were still working on basics, and they got tons of that for their time and effort.
Okay, so now the blame game…
- Without a doubt the parents all need to take a pill.  They have to appreciate the boy for what he can do, and then try to help their own ultimately be able to do that.  I know the hockey mom who wrote me, I know her to be a nice and friendly lady, and I see nothing she did wrong.  I mean, is it really her fault that her son has suddenly kicked things into a new gear?
I'll mention my son a little later, but let me tell you that my grandson was a totally different animal…  A few times — at a very young age, he heard the boo-birds, and he chose to slide an otherwise easy goal to a teammate who would almost inevitably fall on his face, and thus bring about all kinds of groans from the stands.  And, oh, were the parents of that kid who muffed the easy goal embarrassed.  So, parents, be careful what you wish for.
- I don't think the higher level coach should go off Scott-free on this one.  Oh, I know the boy we're talking about, being as young as he is, still has difficulty with his attention span. And I'm going to suggest that it's the mental side of his game right now that's holding him back from moving up, and certainly nothing physical.  So, could that coach help some with the problem at hand?  Hmmmmmm…  Could be.
-  And that brings me to the boy's current coach, who I feel is almost totally to blame for nearly everything that's going on.  Up front, let me tell you that I'm a full-fledged member of the coaching fraternity, and I don't often take my brothers to task.  Worse yet, I know and really like that young guy.  At the same time, he is the captain of that ship, and everything that goes on is totally under his control — from the parents' attitudes and actions to what's done in the nightly practices.
I need to remind him (and others) that the object of our game isn't to NOT score.  And to ask it of anyone — especially a 6-year old — just isn't right.
For my money, all the kids on a AAA (or even AA) Mite team should be taught HOW to pass, and it should be reaffirmed on a nightly basis.  None of the drilling should be viewed as "this is to cure our puck-hog", since every kid on that kind of team should be learning both the passing and the receiving side of that skill.  In fact, it's been my experience that the less experienced players are hardly ever in good enough position to feed them the puck.
Actually, in reference to the passing, the hockey mom in question asked me what she could do about it.  Ha.  She doesn't run the practices.  And, while a private coach could teach him the fundamentals of feeding good passes, anyone who still believes it's this youngster's fault ought to reread the story about my grandson.  Yes, there are two sides to a pass, so it's just as important that every other team member be proficient — at not only catching passes, but also putting the puck in the net right after.
I would not lose sight of the fact that puckhandling is what really separates the best young skaters.  That's what gets them quickly up the ice past most others, that's what usually gets them to the net sooner than others, and it's the ability to confidently handle the puck with the eyes up that helps them see all the last minute passing and scoring options.
Without a doubt, the best player is the model, and what all the others should want to be.  It's definitely not the other way around.
And, trust me on this one, because I've been there countless times…  Tournaments and playoffs will be coming soon, and those games too often boil down to "my best player" against "your best player".  So, to think about unloading your best player, or belittling him into not scoring, just doesn't make sense.  And, I hope no one believes they're going to program a 6-year old to not score for most of the games, but then suddenly turn it on when a grown-up wants it.
Being quite familiar with the organization all this is taking place in, I sense that a future star might be worth more to the program than a coach.  (There are other teams in the league who will be all too happy to scoop a top player, and the powers that be in my old home program won't take kindly to losing such a kid.)
Okay, I promised to mention my son, partly because I shared this with my friend, the hockey mom…  Well, he went to three NHL training camps and the 1988 Olympic tryout camp in Lake Placid, among quite a few other things most kids just dream about.  Ironically, while he was the designated puck-hog on his earliest teams, a few years later I noticed that most of his teammates from those early teams were gone from the sport — within a few seasons.  The kids who continued to play and enjoy the game had parents who took personal responsibility for their own, and they gave their own chances to get better.
I'm also reminded of a piece I wrote long ago in reference to lopsided games, mentioning the fact that it's no fun to be on either bench as one team thumps another.  At the same time, I suggested that it's almost a wasted night if the superior team goes overboard to keep down the score.  And I'm suggesting about the same in reference to the better young player.  I mean, while everyone else is encouraged to do all they can and play their best, it seems a waste — and just plain wrong — to ask one player to not do so.
Lastly, take this all as you will.  However, it's coming from an old guy who happened to have head coached from youngsters through high school, juniors and college, been through at least three generations of players, and sent 20-ish guys to the NHL and hundreds to top college programs.  Yes, I've seen it all, and I've seen the above described scenario more times than I can count.
PS:  Lest anyone back home be bothered that a hockey mom wrote me and asked for help, you should know that she knows that's what I'm here for.  Actually, that's a big part of CoachChic.com's being, and I and some other specialists are always here to help anyone who asks.
*
This is a late addition — some 4-months after the original was posted here.  The funny thing is, I always wondered if Wayne Gretzky got any crap in youth hockey when he lugged the puck so much.  Now I know.
Take a peek at this video, and listen to Wayne and his dad reflect back on those years….
I know I've dealt with this topic a number of times in the past — probably because the matter of young athletes overdoing it — with too many games or other activities — comes up too often.
Well, as many of you know, I'm into social media pretty deeply, and I also belong to a lot of LinkedIn groups that are related to my hockey coaching interests.  One such group is a great place for me to discover what's bugging youth sport parents, and it's called the Sports Parents Network.  There, parents and coaches from all sports compare notes and share pet peeves.
Ya, pet peeves… 
– Dennis Chighisola

How Much Is Too Much?
Under that Sports Parents Network section lies a discussion group entitled The Benefits of Being a Multi-Sport Youth Athlete.  And for my money, that's a very worthy topic, with a very worthy premise.
Yes, as one member put it quite well, suggesting "… there is something to be said about the well rounded athlete."  Yup, there surely is, and I've been saying that for years.  In fact, what I've done often is to repeat something I read awhile back, this coming from a group of experts, declaring something to the effect that, "The era of specialization was a failed experiment."
Let me clarify that a bit…  For sure, some good players came from that period of time when hockey players were sticking solely to hockey — mainly only playing that sport, and primarily only practicing that sport's skills.  But more of those players seemed robotic in their actions, and as many lacked the athleticism to maneuver their way out of trouble when trouble came.
I can only think back to my youth to recall some of the baseball stars who were often referred to as multi-tool athletes.  I mean, the likes of Willie Mays and Mickey Mantle could run like deer, they could make unbelievable defensive plays, they had strong throwing arms, they hit for high batting averages, and they could swing a bat with tremendous power.   Of course, hockey has had it's own mult-tool players, and I immediately think of Mario Lemeieux and Bobby Orr as two of my past favorites.
Nowadays, there are a lot of Europeans who demonstrate great athleticism on the ice, and I have a strong feeling why…  Most of the European hockey playing nations — and especially the old Soviets and now the Russians — have systems in place that dictate a lot of what their developing players do and don't do.  No, the US and Canada don't have nearly that much control or influence over their players.  So, it's up to individual households across North America to make the right choices.
Okay, now to insert what really got me going on all of this.  For, when I read the following, submitted by group member, Nicholas Adams, I began to shake my head (for the umpteenth time this year)…
 "I have found that parents simply sign up their kids for too many activities.  I am currently coaching a High School team and just two weeks into the season we have lost players through muscle strains and back problems. The interesting pattern is that many of these players are participating in three maybe four sports throughout the year and each impacts on the other. And this is all classic over use leading to burn out.
I agree that at really young ages kids should be allowed to experiment but once they get to teens, and as a Club Soccer coach too, I would prefer that they pick their sport and stick to it. If you're missing my practice because you have Lacrosse then my session, my team and the other players aren't their priority, so stay away.
Suggesting that doing different sports will allow other muscles to rest seems ridiculous, kids need down time, rest is as important a part of preparation as working and by participating in so many sports at the youth age the damage is being done for later life.
The demand on kids to participate in sports is a little maniacal and often it's down to the parents placing unrealistic demands on them. I agree that at the younger ages they should just play but by thirteen, fourteen you need to make a decision and make sure that the child is part of that decision."
Phew!  I'd say Nicholas nailed that one.  Still, let me echo some of what he said, plus add a little bit.
First, it bothers me greatly when folks (in this case mostly hockey parents) hear a little bit of information and then become dangerous.  Man, have I seen it — in the stands and on the fringes of a lockerroom before and after a games.  One dad says to another, "I heard that if your kid does such-and-such…"  And out of the corner of my eye I can see the other dad nodding enthusiastically.
Grrrrrrrrrrrrr…  It doesn't matter whether there's any scientific validity to what was said, but we can be sure it's going to get acted upon, and probably even shared with more hockey parents.  And before you know it, there starts another one of those wives tales that guys like Nicholas and I will battle for years.
Okay, so what's the real scoop?
Well, as was suggested early-on, it surely is beneficial for players — in all sports — to work on their overall athleticism.  And, I (and all the scientists) will tell you that the earlier the better.  As a matter of fact, I have a feeling some hockey parents are pretty shocked when they see my two-part video series on Critical Periods in Motor Learning.  I mean, while I'm not sure there's real proof yet that the learning of some skills begins in the womb, the scientists I quote in the first video suggest that the motor pathways between the brain and muscles must be developed very early if they're ever going to develop at all.  (Here in my country, USA Hockey has begun pushing for emphasis on skills for their member players' earliest years.)
Research seems to point to the chance for humans to develop most basic athletic qualities between birth and about  6-yeas old.  For sure, some other athletic qualities can continue to be enhanced for some years beyond.  However, it seems that most scientists are in agreement that the die is basically cast by about puberty.  In other words, the athlete is what he or she is by his or her early teens.
Just so you know, I don't abandon helping my older hockey players or students when it comes to their individual skills.  At the same time, I do spend more time helping them do what they do faster, harder and longer.  Again, it's unlikely I'm going to change a player's skating style a lot, and I'm probably not going to suddenly turn a player with hands of stone into a stickhandling magician.
Then, this suspicion…  I have encouraged young players to play several sports for more than just physical gains.  For, it's my feeling that the learning of the rules and stategies necessary to other sports makes them better thinkers or problem solvers — in hockey as well as in their other sports.
 All that said, how about Nicholas' plaint?
If parents (who really do make the decisions in each household) want their youngsters to be well rounded, the time to do that is prior to puberty.  I'd even keep a youngster playing another sport or two through the years in junior high school, partly for the physical and mental benefits as described above, but also to act as mental breaks from their primary sport.  (As I'm known to say often, I'd even tire of my favorite food — lobster, if I had it every day.)
Getting closer to Nicholas' concerns, I would not complicate a young teen's life by having him or her play two different sports in the same season.  In fact, I think a lot of athletes have all they can do to keep one high school sport commitment.
Oh, boy…  Nicholas really struck a chord with me when he mentioned the need for rest, because to see parents ignore that truly drives me crazy.  Just from a physical standpoint, please consider this…
A given muscle basically needs three things to grow.
First, it must be taxed to the point where its cells are broken down.  From there, the human body has a remarkable ability to understand the challenge that caused that to happen, and it goes about building new cells capable of matching the new demands.  (The new cells will quite often be bigger and/or more energy efficient.)
I think most parents appreciate that proper nutrition — like the right foods and water — is required to feed the new cells as they attempt to grow.
The third part of this equation is the one that seems to give so many parents and some young athletes the most trouble.  For, rest is absolutely necessary in order for those new cells to grow.   Experienced weightlifters know this, so they usually give the recently over-taxed muscles anywhere from 48- to 72-hours to rest.  (What some young athletes do wrongly is to break down their muscle cells, and then go right back to breaking them down again, hardly ever giving them a chance to grow anew.)
Then, while it would probably be hard to scientifically prove it, I'm with Nicholas when it comes to the possibility of injuries occurring when one plays more than a single sport in a season.  I don't know if the conflict in muscles used would cause that to happen, but I can almost guarantee that being over tired can.
Lastly, I'll add something else I've observed after lots and lots of years with readying players for their high school hockey seasons…  I've seen kids have great success in our sport by not playing a different fall sport, but playing a spring (and even summer) sport.  In most instances, a short pre-season is all that's needed to get a baseball player, lacrosse player or track athlete ready to compete.  On the other hand, I've found hockey players having a difficult time trying to move from a fall sport without skating and handling a puck for several months.  Those are just my own personal observations, though.
Then, let me add one final thought, and something else I've been saying for a good many years…  For sure, youngsters need lots of work in order to become good — at anything.  The problem I see in this is that there's a very, very delicate balance required between getting enough work and getting too much.  That's one reason I advise parents to (quietly) monitor their own, constantly watching for tell-tale signs that the youngster might be tiring, either physically or mentally.  And, even though I strongly believe in athletes working, I've learned to err on the side of caution.  Actually, I'm also known to once in awhile say, "Heck, let's go fishing!"  I've seen the new-found enthusiasm from a short mental break having most athletes coming back like gangbusters.
This could have just as easily have been titled "As Seen Through A Scout's Eyes".  That's where the following observations came from. 
Actually, another scout and I were watching some local Junior level games not long ago, when some of the following was discussed. 
Then, just recently having shared these ideas as part of an advertisement on my new Florida based website, it struck me that I just had to share this information — and quite a lot more — with my CoachChic.com members.
– Dennis Chighisola

Having the Hockey Skills to Make It!
Before continuing on…  Let me mention that I often take breaks in my writing — to stretch the limbs or to rest my eyeballs.  I also take mental breaks, which oftentimes have me checking on the latest goings on at Twitter, LinkedIn, Google+, etc.  And as it so happened, a check on Facebook got me embroiled in troubleshooting a hockey problem posed by the dad of a pretty good 15-year old.  So, I'll include a little about that discussion in here as well..  
Here's how things began…  During a break at that Junior tournament, the other coach vented a little frustration at what he'd seen over two nights of play, mumbling something to the effect that, "Those kids are horrible."  He didn't really mean that, because the kids weren't exactly horrible.  What he was really expressing was a bit of frustration at the things he was seeing, and probably about the things he'd have to correct if he dared sign one of those players.  Personally, I was thinking, "Few people up in the stands realize what our eyes are seeing that theirs don't."
Here's what I think (or really know) was going wrong…
Although players and fans (rightly) get excited about a spectacular goal or a thunderous hit, scouts are usually watching a player throughout his entire shift, and we're watching intently, even when a given player is far away from the puck.
Unfortunately, a lot of players don't know how to make themselves useful when they don't have the puck.  This too often translates to them almost standing still or gliding around without purpose, when there really should be some purpose.  This game is all about pulling together 6-players to attack the opposition net, and 6-players in defense of their own net.  (Yes, I even include the goaltender in helping us launch offensive attacks.)
I hate to suggest the following, yet it's true…  Sometimes even pretty good players don't "look good" as they move around the ice.  I almost know that's a part of what was happening as my fellow coach made his observations — in that most of the guys we watched just didn't move comfortably, and they didn't "look like" the experienced hockey players they probably are.
I sense I have a pretty intelligent audience here, and folks who have an idea about what I just said.  With that, I hope you can picture along with me…
What I was seeing was team after team of kids with poor skating postures.  At times I'd see them moving while almost standing straight up, few of them seemed comfortable moving with their sticks (more on this shortly), and they too often entered collisions not seeming very prepared.
Oh, those hockey sticks…  If my fellow coach voiced one of his pet peeves that night, it was about the way the kids were carrying their sticks.  As a former pro player, he was critical about the number of guys who went into collisions or body-checks with their sticks held high.  But as a long time skills coach, I was as bothered by the fact that most of them seemed uncomfortable with their sticks, in general, and they seemed not to change their grips according to whether they were on offense or defense, or whether defending against a puckcarrier or away from the puck.
In answer to some of that last paragraph, I'm in the process of posting a new drill for you.  At this writing, I still need to gather some video footage and photos to demonstrate it.  As for much of the other problems we saw with sticks, I highly recommend that members go through the various articles and videos found in this Skills section.
Unfortunately, I sense that too many "vanilla drills" have been used with a lot of the players we were watching.  And by vanilla drills, I mean the types of drills that might look good to the folks up in the stands, but aren't worth much towards the players' future development, or towards the players' true needs.
I long ago authored something entitled the "500 Drills" manual, and it was purchased by NHL teams and coaches from other high levels.  Yet, I only revert on occasion to any of the old drills I know.  The reason:  my current players have unique needs, which calls for me to find or create a drill process that helps them.
If you get my drift here, I don't make a nightly practice plan by just grabbing drills from Category A, Category B, etc.  Instead, I'm constantly making note of what difficulties my players are having, and I find a drill to help them.  If one doesn't already exist, I'll use a little imagination and create one.
The main idea of a good drill is repetition, or repetition of the right mechanics.  So, when it comes to those Junior players again, I'm thinking that they haven't done a whole lot of stuff other than pretty looking vanilla drills.
Now, I kinda hate just talking in negatives here.  So, let me at least do my best to turn this towards a positive, or at least provide you some positive advice…
What I'm suggesting is that players, parents and coaches take a look at some game video of a favorite pro, or even watch some of my videos — like on body-checking or breakouts.  Watch how a given player "moves" around the ice — like in a seated posture, with the stick always down on the ice, and noticing when the stick should be carried in one hand or two.  That, in itself, should help most of you quite a lot.
As for that Facebook exchange I mentioned earlier — with the dad of the 15-year old…   It had to do with the dad questioning whether his boy should have been corrected after he scored during the practicing of his team's powerplay.  Hmmmmm…
What made that play a hard one to discuss with the dad was that the boy was successful in the end.  In other words, even though he evidently did something that didn't please his coach, he did score the goal.  And I can envision the boy saying, "But, I scored, Coach!"
Well, I can also envision a lot of the Florida kids we were watching the other night (and their parents) thinking similar thoughts to themselves — as in, "Hey I'm a pretty good player amongst my peers!"  The problem is, a couple of pretty savvy pairs of eyes watching from rinkside are thinking, "You don't have what it takes to crack the next level!"
For sure, it's great for a player to have confidence.  At the same time, he has to always be willing to learn more and be able to do more.  So should parents want to encourage their youngsters to have good attitudes in that regard, and so do coaches want to constantly rethink what they're doing or teaching.
Now, as with a lot of philosophical articles like this one, I may have raised as many questions in your mind as provided answers.  In that case, I am dying for your questions.   Most of what you'll find here at CoachChic.com is a combination of my experiences and the things you tell me you need or want.
Lastly, that new drill idea is finally completed, it's something so simple it can be done with Mites to Juniors, it can be done off-ice or on, and you can find it in my latest post, "The Importance of Hockey Specific Drills".
A lot of members have written to ask if there will be changes to CoachChic.com, now that I'm moving from my past duties to those involved in my role as the General Manager and Head Coach of the St Cloud Thunder Junior "A" team.
– Dennis Chighisola
There'll Be Hockey Changes — But Not Many
I've written often here, that I might be more fortunate than any other hockey coach in the world.  You see, for close to 40-years, I've been able to go back and forth between all the various levels of hockey, and this is an experience even the most noted coaches in our game have never had.
What I'm getting at is that, even the Scotty Bowmans and Jack Parkers haven't had the need to troubleshoot problems experienced by beginner skaters, Pee Wees, Bantams, and so forth.  No, they basically get the cream of the crop, and then work their magic from there.
Nor have guys of that ilk had the chance to note the good, the bad and the ugly of their players, and then go back to influence the development of younger kids.
So again, I've had what I consider to be a luxury…  Probably 20 or so of my former students went on to play in the NHL, with hundreds of others reaching the higher levels of college or minor pro hockey.  So have I been asked to help many high level players fix small problems in their game.  And, with all that, I'm one of the few who gets to turn around and work with younger kids (or their parents and coaches) based on what I've seen in those older guys.
Okay, so here I am moving on to work with a squad of pretty high level young guys from about ages 15 to 20…
Having already begun evaluating players and offering certain ones contracts, I've come to realize that many of the kids I'll have are only a year or so away from being drafted or being offered a slot in a quality college program.
Despite my respect for their current abilities, however, I'm going to try to look at each for both their strengths and their weaknesses.  As I've also written often within these pages, I want to help them build upon — or magnify — their unique strengths, while I'll also try to help them overcome any of their shortcomings.
And it's that latter point that should help CoachChic.com members immensely.  In other words, parents or coaches of beginners through Midgets ought to benefit from the way I'll deal with each, and outline my ideas within these pages.
Oh, and by the way…  Without stepping on any of the toes of those who currently work so hard within the Kissimmee-St Cloud area, I've already offered to help the local youth organization in any way I can.  Ya, you know me…  I love working with younger kids of all ages, I love advising their parents as best I can, and I also just might look for a way to help the local coaches, too.
Anyway, perhaps you can see how things might not change a whole lot here at CoachChic.com.  On the other hand, I have a new crop of fairly elite level players to evaluate and help, and I suspect members will benefit plenty as they follow me doing just that.
I received another great question via Facebook earlier today.  And, since it seemed something worthy of sharing with other parents and coaches of very young kids, I asked my friend if he minded me sharing it with my faithful CoachChic.com members.  (Of course he didn't mind!)

Surprisingly, perhaps, you're going to find me thinking out loud some here, as I also include a few pretty good suggestions for helping a little one with his or her hockey shot.
– Dennis Chighisola

Teaching the Beginner Hockey Player to Shoot
Let me begin by showing what I received from my friend, Joe P…
My oldest is 5.5yo, and transitioning from learn-to-skate to learn-to-play.  He has the hockey bug something fierce! Anyways, he skated with the LTP kids the last few weeks of this past season and what I noticed was how good some of their shots were.  Just curious if you have tips on teaching a young kid how to shoot. I have a shooting pad in the basement and he loves going down there with me, I just need help on how to teach him. I played for 20+ years but have never coached.
Thanks!
Joe
I'm going to begin by saying, "Been there, done that!"  And, once I explain myself, you're going to admit that you have, too!
What I'm getting at is that we've all looked at our youngster and wondered why some kids are able to do things our own can't — personally, I'm thinking back to when my son was also maybe 4- or 5-years old.  It's just a natural thing (isn't it?), and something I believe we all go through as hockey dads (or moms).
That said, I probably need to suggest that my friend Joe relax a little (if I was talking to a younger Coach Chic, I'd probably tell him to, "Take a dawgone pill!" 
).  The problem:  our own youngster just doesn't have the experience or the time on the ice that all of the more noticeable kids have had.  That's really it, plain and simple.
The second thing I'd do here is refer Joe and all others dealing with beginners to read Coach Chic's Building Blocks Approach to Skills.
Just to give you a quick review of it, though, I suggest that the more advanced skills should be built upon the more basic ones.  That in mind, I put Skating at the base of the skills pyramid, and then I suggest that Puckhandling comes next.  Those two skills in place, a youngster can be both a better passer and pass receiver.  Then, being able to skate, handle the puck well, and sweep pretty effective passes, it's easier for a youngster to attack a goal with either a deke or a shot.
Now, I'm not saying that Joe's little guy has to wait until he's mastered all those steps before he'll be able to shoot a puck.  What I am saying, however, is that he'll shoot better and better as he improves his stickhandling and passing skills.  Make sense?
Consequently, I suggest that Joe have his son fiddle with a ball a lot, because that's going to give the youngster a better "feel" for his stick-blade.  And, a little diddling with a puck will give him better feel for that.  What I'm especially getting at is a sense of sliding the ball or puck away, and then softly cradling it on each catch.  For, that kinda "cupping" of the puck is the start of a good shooting motion.
I'd then approach the passing segment in two phases…
In one, dad and the little guy can just slide a ball or puck back and forth at a fairly close distance.  Again, feel is important — and that's going to be gained with every pass and catch.  Learning to sweep instead of wildly whacking at the ball or puck is what I'd also like to see take place.
Then, let me explain the best of all my passing and shooting drills for young players…   For a 5-year old, I'd grab a 2.5 pound metal weight from the local sportinggoods store (use a plastic weight on the ice).  With that, Joe can show his boy how to sweep the weight down the driveway (or other paved area) for a pretty good distance.  In other words, Joe's son can do this on this own, sliding the weight as far as he can, and then walking down to its landing spot to just fire it back to the starting point.  Over time, Joe can teach him how to cup the weight, and then roll it down the stick-blade from near the heel to it's mid-point.  That creates a visible spin of the weight (and later the puck), so that it remains flat as it travels.
Hoping my later suggestions help, I still feel the need to return to my earliest point, in that we're all going to constantly see other kids doing things we wish our own could do.  It's all natural, really, for a hockey parent and a young player.  All kinds of old adages apply here ("Rome wasn't built in a day" comes to mind), but patience is what I'm really recommending.  I'm actually kind of envying Joe here, and really missing the days when my own son — and later my grandson — needed that kind of help with their game.  In other words, while it's right to want to help our youngsters over given hurdles, don't be wishing too hard that they get beyond the beginner stages.  You're going to someday miss those times, as I do now.
As the old adage goes, "The wheels of progress turn slowly."
That's been the case as the new Tropical Elite Hockey League has started to come together, and so has my involvement with the new Florida-based league been sort of a slow transition.
With that, I'd like to update members on what's been going on for me, and I also want to let all of you know how my move will affect CoachChic.com.

– Dennis Chighisola

Yes, It's Official!
Let's cut to the chase, or at least to the recent word out of the TEHL Office down in Kissimmee, Florida:
June 3, 2012
ANNOUNCEMENT: Coach Dennis Chighisola (Coach Chic) is the first coach to be named in the Tropical Elite Hockey League.  He will be heading up the St. Cloud Thunder of the TEHL!
Man, what a turn of events for me, both exciting and panic provoking!
Quite obviously, the excitement for me is in getting back to work with high level players again.  A part of that is the fact that most of them — the junior players, I mean, by their very nature, will be highly motivated.  (Oh, not that my old high school and college guys weren't into their games.  However, many of them knew they were near the ends of their competitive playing careers, and it was understandable that their priorities were really split.  Again, though, Junior players have their eyes on a bigger prize — for sure hoping to get to a good college, with some of them hoping to even play pro down the road.)
Ugh…  The part that has me kinda in panic mode…
You know my life is going to change drastically.  A quick check on Google says that I'll be relocating some 1,300 miles from my lifetime home, and that the Kissimmee-St Cloud area of Florida is about 23-hours away.  Oh, believe me, I relish the opportunity to live and work in a place dubbed The Sunshine State.  The scary part is the logistics — or the physical part — of transferring all my personal and work stuff that far away.
I'm also panicking a bit with the drastic change in my responsibilities.  I mean, for those of you who don't know, I'm the type of guy who has to really get his head into something.  And, given that chance, I can usually out work most other coaches on the planet.  What's troubled me most over recent weeks is going from an all-in approach to working with younger, developmental level players to a similar approach to elite level athletes, with an unnerving state of flux in between.
Ya, that state of flux…   The killer part of the whole thing has been in the not knowing where I'd end-up come this August, or in my not being able to tell local hockey folks where I'd be next season.
The panic doesn't end with those two things, however…  Suddenly, I find myself in a race to get some talented players to play for me.  For sure, there are great Junior eligible kids out there.  The problem for me is in connecting with them, or in letting the right ones know the great opportunities that await them in the new TEHL.
For those who don't know, Junior players can range from 15- to 20-years old.  In a perfect world, I'd look to some older guys for stability and leadership, the bulk of the roster would be made up of 18- and 19-year olds, with a sprinkling of younger kids in the mix as my future stars.
The beauty of the new TEHL setup is that I can draw from literally the entire hockey world.  That's right…  I am currently dealing with kids from the US and Canada, in the UK and across Europe.
Oh, don't think I don't respect the local talent, too.  I know that the hockey in Florida has come a long, long ways, so I'm really hoping a few homegrown kids will make our roster.  In fact, I've written a lot over the past year or so about the vast improvements in hockey throughout the south, so I'm also scouring places like Georgia, Texas and even out in California for the best players I can find.
My team isn't going to be for everyone, however…
How so?  Well, not every player (or parent of a player) sees the need to get away from home.  From my point of view, however, a lot of the home distractions disappear when a player lives far away.  And, for the most part, TEHL players (and especially my guys) are going to have to focus on academics and serious training.  Ya, they're sort of a captive audience under such conditions, thinking mainly school and hockey for at least seven straight months.  (Not that there won't be plenty of rec time, socializing and sending pictures home from poolside in January
!)
Something else has also come to mind as I've spoken with a couple of potential players lately — especially ones from as far away as Western Canada, Norway and the UK…
For example, I'm think about a really talented forward from Manitoba, and how he can easily stay close to home and play in a very strong Junior program.  The first thing that makes me think of is that he will probably continue getting the same kind of training and systems work as all the other local players.  In contrast, I think that a move away from home is going to slightly break the mold, and help him add some new dimensions to his game.
At the same time, I'm thinking that his skills and style of play might keep him partially buried among similarly skilled players back home, and among kids who have developed in pretty much the same style of play.  This line of thinking originally arose as I thought about the Norwegian boy who has developed in the same program — with mostly the same group of players — for a good 5- or  6-years.  What's the chance of him looking unique and really being appreciated back home?  Hmmmmmm…  And, what's his chance of dazzling some college recruiters or pro scouts in a very different setting here in the States?  Again, hmmmmmmmm…
In a way, it's going to be my hope that my players also learn as much from their teammates as they learn from me.  Ya, every player is going to arrive with his own unique strengths, and it should be interesting — and beneficial — as they work together over a long hockey season.
Am I dreaming here?  Absolutely!  I've mentioned that often in previous articles, about the way every coach looks forward to their newest coaching assignment.  If there's a difference with this one, well…  The talent pool for youth coaches can sometimes be confined to a very small circle around the local rink.  So can the same be true for high school coaches.  Come to think of it, even non-scholarship college programs are limited by academic requirements, tuition costs and other things.  Not so with the higher levels of Junior hockey, though, where the world really is the limit.
Anyway, I know my CoachChic.com members are dying to know how things will change around here.  And my first guess is that they'll be subtle, at the most…
For sure, a lot of my articles will be influenced by what I'm seeing during my Junior team's practices and games.  In a way, however, that doesn't represent a huge change, because a lot of the advice I've provided within these pages has always been based on what I've seen in my highest level players.  If you'll recall, I taught a great many who went on to pro and Division I college careers, and I've always used the good, bad and ugly from their games to develop new training ideas for the youngest kids.
Then, although there's nothing in the works right now, you have to know that I'll ultimately work at least a little with the youth level kids down in Florida.  I know they're crazy about the game there now, so I sense they're going to appreciate some of the things an old coach from the hockey hotbed of New England might be able to show them.
So, can you understand my current excitement — as well as some of the logistical craziness I'm likely to face over the next few months?  Ya, it's now official, and I'm promising to take you right along for the ride!
I just thought I'd alert my coaching friends about something new I'm about to offer.
Loving what I do so much — and especially loving my work with other coaches, the Hockey Coaches Inner Circle is going to allow me to do just that, and it's also going to give guys or gals like you and me a chance to work closely together.
The whole thing isn't easy to explain here.  So, I'm going to send anyone who might be interested to scan the follow website.
YOUR Hockey Coaches Inner Circle
Actually, I have a feeling — with the limited number of slots I can offer — that this thing will fill on the first night (Sunday, April 15, 2012).

Hoping you might join me,
– Dennis Chighisola
I don't use these pages to sell things to my CoachChc.com members, and that's not my purpose in this posting.
That said, I do have to show you a video I've been getting around to others, mainly because there's some important stuff in it I'd like you to know.
So, right after you watch the video, let's have a conversation about a game you may or may not have heard about.
– Dennis Chighisola

(Re-)Introducing "Box Hockey"
Although that game — box hockey — may be new to you, you should have discovered that it's actually been around for about 100-years.  Only recently has there seemed to be a re-emergence, maybe because several companies have decided to mass produce nice looking game boards like the one shown in that video.
As for me, I stumbled across the game some 15 or so years ago — and I can't for the life of me remember how that came about.
Anyway, at a time when my hockey schools were booming around the New England area and beyond, I carried a trailer full of unique training equipment to each venue.  I had wild off-ice gear, equipment to run two different video stations, and even a ton of on-ice stuff that I occasionally try to show my members.
Better than a decade ago, then, I built my own box hockey game that we used in an outdoor station.  And, let me tell you, kids of all ages fought to get their turns on that.
My kids' enthusiasm for that game wasn't the only thing I noticed, however.  No…  For, what I saw each day was kids really battling — I mean REALLY battling — to move the puck up the box hockey surface.  And I'd stand back to be really fascinated by how much that game encouraged aggressiveness.  (Actually, my grandson was only a young Mite when we used that gadget a lot, and I now have to wonder how much that had to do with him being so aggressive for the puck through his older youth, high school, prep and college years.)
As an aside here…  You can imagine how many questions I get from hockey parents and coaches over the course of any given week.  What you really need to know, though, is how helpless some moms and dads sound when it comes to dealing with their kids' lack of aggressiveness.  I mean, I feel badly for them — partly because they usually live too far away for me to personally help, and partly because the only thing that would really help is if a coach ran some drills that specifically encourage the youngster at that.  Even with all the troubleshooting I've done for such things, I can't for the life of me think of a drill that can be done at home to help that area of a kid's game.
Hopefully, you can picture how excited I was when I connected with the people at HBox.  I mean, I knew that game would help anyone who wanted to instill a hunger for the puck in their youngster.  And now, I am able to point them right to the gadget that will help get that done.
As yet another aside…  My homemade box hockey board was busted a few years ago by some workers who had access to my equipment storage room (Grrrrrrrrrrrrr!).  Fortunately, I have a new HBox version right now, and I'm itching to use it.  I've just picked my new AA Mite team for next year, and I'm just beginning to design plans for our off-season and beyond.  And I'm just thinking, how difficult my little guys will be to deal with, IF they all get lots of work at that game.  I'm talking about all of my kids here, too, top of the roster to the bottom, being willing to fight you tooth and nails for the puck.  Oh, and I'm also thinking something else…  I know it's always difficult to get everyone to practice on time.  However, if they have the incentive to play box hockey before each on-ice practice, I have a feeling my little guys will be driving their parents nuts to get them to the rink rather early! 
Okay, I said from the start that I'm not trying to sell you anything.  So instead, what I am suggesting is that you do as I once did, and make a box hockey game of your own.  One sheet of plywood would probably do it.  And, there aren't any dimensions that are critical, other than to make sure the puck fits through the various holes — in the dividers, and in the end goals.
Then, just in case you would prefer to take the easier route, an HBox game can be purchased through my affiliate link (which means I get credit for the sale):  Just Click Here
I'm hoping my hockey friends noticed the "THE" in my title, because I truly meant to type it that way.  Yes, I feel that in the overall picture of being a hockey coach or hockey dad — or even if I was an adult rec player, the coming days, weeks and months are as important as any in the entire year!  In a way, what we do over that span is going to determine how we (or our player/s) will perform next fall.

Oh, by the way…  It's very possible that I'll leave this particular article available to the general public.  In a small way, perhaps, I'm at least alerting as many hockey people as possible as to the importance of the coming weeks.  As always, though, I'll save the meaty stuff — or my exact recommendations — for my members only.

– Dennis Chighisola

THE Most Important Hockey Season Is Coming Up?
I've covered this topic — in depth and in many ways — elsewhere within CoachChic.com.  To save you the time in chasing one important view of the spring months, however, let me at least outline the way most advanced level organizations and trainers break down an entire year…
In-season – your regular playing season
Post-season – the period immediately following the playing season
Off-season – something like the middle of that time away from your regular season
Pre-season - the weeks leading into your regular playing season
We all (including yours truly) tend to paint the entire time away from our regular schedule as the "off-season".  However, advanced level hockey types know that each of those four separate parts of our year should be treated very, very differently.
There should be little doubt that most amateur leagues have completed their regular seasons by now, and we're currently in what the above shows as our "Post-season".
Okay, so why is it I suggested we're now into "THE Most Important" hockey season?  Well, in a nutshell, it's because I see it as our one chance to make corrections in what we're doing, so we can get it even closer to right by next fall!
If you're a hockey coach, I'll suggest the first thing you do is perform some really serious soul-searching…
How about communication?  Did the team (or team parents) conform to set team rules?  Could those rules need expanding upon, or some slight altering or updating?  Dealing with the players, might there be better ways to get our idea across — say, with added media or teaching tools?
And, how about the way your team came along…  Even after coaching all the years I have, I know I've already recognized a few areas of play that could have been treated differently.  (Yes, even I constantly re-evaluate my coaching, mainly because I intend to keep getting better and better at what I do.)
If you're a hockey parent — and you truly want your youngster to enter the next season even better than the last, I'll suggest the following…
Be honest in an evaluation of his or her weaknesses.  If the player is old enough, see if he or she agrees with what you're saying, and if he or she is willing to do a little work to overcome those shortcomings.
Also be honest in seeking your youngster's strengths (or more likely, a main strength).  That could be speed, aggressiveness, size, puckhandling, shooting, whatever.  For, as I've written elsewhere here, future coaches (and even scouts) most often get attracted by strengths before they start to look for weaknesses.  So, for example, if a player has a hard shot, it probably wouldn't hurt that his or her shot be brought to the point of being absolutely frightening to opposition goalies.
I honestly believe adult rec players could do a similar self evaluation…  I don't know if dwelling on a strength would be my main priority but, I wouldn't discount it.  Mostly, though, I notice that a great many recreational skaters would benefit lots by eliminating their weaknesses.  Ya, you've got to "accentuate the positive", as the old song goes.
Those who know me probably realize how much I value time — as in the amount of time I have to accomplish a given task.  So, just take a look at the coming Post-, Off-, and Pre- seasons through my eyes for a sec, and appreciate that we now have the luxury of 5-months to ready for next fall.  Yup, count 'em:  April, May, June, July and August, IF we don't piddle that precious time away!
Oh, by the way…  I can almost bet that half the non-members reading this are going to revert to what they've always done — like chasing tournaments all over the countryside, attending the most popular hockey school, or enrolling for the usual spring and/or summer league.  Oh, one of those might not kill a player, but I doubt any of them will help solve the things you consider as playing weaknesses or strengths.  In fact, if one keeps doing what he or she has always done in the past, it's very doubtful any significant results can be achieved.
All the above gives you a hint of what I have in store (for members) over the coming months.  A lot of it is going to involve ideas for off-ice training (and training at home), because I've found that these types of overlapping activities not only help a player's hockey game, but they also expand his or her physical — and even mental — abilities quite a bit.  That said, I promise that I'll still be adding some on-ice ideas to help all my friends reach their goals for when the puck drops again in earnest next fall.
Then, this final tip…  Most elite level programs and instructors (as well as wise hockey parents) know that a player takes quite a physical and mental pounding over a long winter In-season.  So, while those in the know never allow those in their charge to suddenly become couch potatoes, they do back-off on the heavy training for a short time.  In elite circles, the kind of physical stuff done during this period is known as "passive activity".   And, in my mind, this is the one time during an entire year when — if things are done right — a player's love of the game can be greatly renewed.  Tournaments, camps and off-season leagues don't do that, but I'll be telling you soon just what will.
Well, those who haven't yet gotten with the social media craze ought to think again, since I met a number of our top guest writers through either Twitter, Facebook, or Google+.  Such was the case with this article's author, the personable and very bright Cynthia King.
Actually, this article kicks off a special series Cynthia has in store for us…  Each month, henceforth, she'll provide a new exercise specific to goaltender training.
With that, the following acts as an introduction to Ms King, along with a basic philosophy that should carry over to those future monthly articles.
– Dennis Chighisola

Goalie Off-ice Training (from an unlikely source)!
By Cynthia King
As I was gathering my thoughts to write this article, my first concern was, "Who is going to listen to goalie off-ice training advice from me?".  There are a few reasons why I asked myself this question.  The first is that I am from Mississippi originally and had never seen hockey until 2004.  I reside in the Atlanta area now, and a family friend is the majority owner of our local ECHL team.  He introduced my sons and myself to the game, courtesy of the Gwinnett Gladiators (www.gwinnettgladiators.com).  The second reason is that I am a 45 year old Southern mom.  The third reason is that I am just a personal trainer.
However, when you combine all 3 of my concerns, you get 3 very important pieces to a puzzle that is still being assembled.
Shortly after seeing our first hockey game, my youngest son gave up being a baseball catcher and became a hockey goalie. Simply having said son explains concern number 2.  Concern 3 was eased a bit as I train, and have for years at a fantastic fitness center, Body Plex of Newnan, GA and I spent 2010 training with one of TV's current Biggest Loser trainers.  Concerns 2 and 3 led me to an amazing opportunity which gets me here.
In July of 2011, I was offered a chance to help with off-ice training at Pro Tek Goaltending Camp in Montreal, Canada (www.protekgoaltending.com).  My son was participating in the camp.  My mind was in overdrive trying to figure out how in the world was I going to prove myself around the professionals that I was about to join.  Yet from day 1 of camp, I knew I was just given a gift and realized that THIS is just what I wanted to do.
My first order of business was getting 70 French speaking goalies to say "Bonjour y'all".  They complied and that became our greeting everyday.  After that, I knew that talking to these goalies and asking them questions was my best way of understanding exactly what their specific training issues are.  As a trainer, I already had an idea of what needed to be strengthened and stretched.  Watching them on the ice and discussing their specific, or lack of, training methods, allowed me to tweak some of what they already do and introduce them to new goalie specific workouts.  I particularly enjoyed working with players at the Junior level.  They were eager to learn and apply the new techniques to their training program.
An obvious point of concern for goalies is the lower back and core.  I was rather shocked to learn that so many do not realize the importance of good core strength.  With so much emphasis placed on legs, goalies may not understand the role of stabilizing muscles in their often sudden, quick bursts of play.  I use medicine balls, BOSU balls, bands, and ropes to help improve balance and engage the core.  If your core routine only consists of sit ups, then you are severely limiting the power and stability that is afforded with solid core strength.  Conditioning the lower back is IMPERATIVE  to a goalies overall performance and injury reduction.  I incorporate all of the equipment listed above when targeting the lower back.
I like to work on different stretching movements for inner thigh.  As you know, groin injuries are prominent with goalies.  They can be reduced or heal faster if inner thigh regions are properly stretched and strengthened.  I like to use certain cable exercises that can help target some of the harder to reach muscle groups that are so easily injured.  There are several variations of lunges that I also prefer to help engage inner thigh muscles.  Each muscle group must be utilized during a session to give a goalie his best defense at warding off the dreaded groin injury.
As I continue to learn this sport, I am in awe of the athleticism that is required.  Even as I watch the youngest on the ice, I appreciate the fact that I could never be even a mediocre hockey player.  To achieve professional level astounds me.  I congratulate you all who have.  As a trainer,  I truly enjoy learning and improving  hockey specific training…especially goalie specific.  I really love talking to coaches and players and understanding their needs.  I must say that I do smile when I, of all people, can show a coach or a player a new move and they realize the value of that move.  I always enjoy exchanging ideas and thoughts with those coaches and players and working together on ways to improve their longevity in this sometimes brutal sport.  Learning from those who actually play, helps me as a trainer to gain more insight into their off-ice needs.
It is my hope that you understand the importance of core conditioning.  A strong core is vital to your performance as a goalie.  Even though I'm just a hockey mom from Mississippi and at first glance, an unlikely source, I am always happy to help any way that I can.  Until then, Bonjour Y'all!
See our Goalies section for all of Cynthia's drills! * * *
Cynthia King – NFPT Certified Personal Trainer/NFPT Certified Advanced Weight Training Specialist
Freezing cold temperatures have been slow to arrive in the Northeaster United States this winter, which should explain the lateness of this post.  If I'd have had my thinking shoes on, however, I'd have probably helped my member friends all the more by giving them some time to plan.  In other words — for reasons I'll explain later, perhaps the best time to start thinking about a backyard rink is during the summer or early fall.
Yet another reason I'm posting this right now is because my good friend Christopher has been working on his own backyard rink, and — running into a bit of difficulty with that — he just wrote me seeking some help.
Actually, I'm a bit embarrassed that I don't have a quick answer to Christopher's question, despite having long ago built a dozen or so rinks for my son and grandson.  So, I'm thinking that this post might prove a great way for all of us to share ideas or experiences on this subject.
– Dennis Chighisola
Build a Backyard Hockey Rink
This project caused me to scurry through YouTube.com to see what others had done so far in this area.  To be honest, almost all the various videos on backyard rinks are nearly the same, with most of them only varying in extras — like lights, high boards, doors in the boards, etc.
I finally settled on the following video, mainly because it's a really basic set up, and because it gives a pretty good view of everything.  So, please have a look before we go further on the subject.  (Don't panic that you don't hear a soundtrack; there is none for this video.)
Having built a number of these, I can tell you that finding a truly level area is critical to preparing for a backyard rink.  And, that's part of the reason I suggest planning things earlier in the year, when the ground is still soft and workable.  Truly, spending some time in the warm weather leveling the planned area for your rink might be the best thing you ever do.
I also suggest erecting the boards section of the rink while the ground is still relatively soft, so that some stakes can be driven into the ground to hold the boards in place.
I highly recommend thinking about disassembling the rink as you plan its assembly.  I mean, large screws and metal brackets can make things a whole lot easier to take the boards apart at season's end, rather than using large nails or spikes.
I might also offer the idea of buying the plastic liner beforehand, just so that you can design the rink's measurements accordingly.   (There's nothing worse than discovering you have to piece together several sections of plastic in order to get coverage, knowing full well that there's a strong chance the thing is going to leak with each thaw.)
*
As an aside here, you know I'm all about teaching, or development.  So, let me share a philosophy I've held for a good many years…
The kind of discipline I provide in my clinics and practices is essential to players acquiring all the skills and smarts necessary to play at a high level.  Hey, there are proper ways to move on the ice, puckhandle, pass, receive, shoot, check, deal with critical situations, what have you.
Beyond that, however, I've always said that the mark of a "real player" is based on what he or she does in his or her spare time.  In other words, gain discipline from proper instruction, but then go freelance as much as possible to truly separate yourself from the pack.
In-lines can help us do that during the warm months, as can dryland training and even floorball.  However, I think the backyard rink is an awesome place for a youngster to really experiment — or hotdog a bit — during the hockey season.
*
Okay, from here onward, let's consider this YOUR post, or a place where anyone can share ideas, ask questions, etc.  I'm even going to leave this available to the public, just so we can gain even more input.
Christopher will actually kick things off, since I'll post his current problem first.  Hopefully, we can find some help for him and many future rink builders to follow.
*
The singer of this song actually stopped by here to suggest that I share his video with other backyard rink enthusiasts.  So, enjoy (and, thanks, Geoff)…
Oh, man, I hope my friends don't hurt themselves laughing at what I've entered down below.  But, here's a little history to all of this…
A few weeks ago, someone turned me on to an interesting program provided over on YouTube.com.  That program gives anyone the chance to create cartoon videos from a host of characters.  I settled on a pair of robots, and a Facebook friend ultimately named them SlapShot and HatTrick. 
Hoping not to waste my efforts, I thought to use that format to at least share some worthwhile information — first letting folks know how to pronounce my name and nickname (Introducing Dennis Chighisola), and later how the unique spelling of my nickname came about (SlapShot & HatTrick Explain Dennis Chighisola's Nickname).  I must admit that my earliest works weren't all that polished (the program is kinda tricky to use).  Oh, I have gotten better at producing the videos, although they're still probably as stupid today.  (I've joked to one Facebook friend that the red robot is my alter-ego!)
As you might gather, however, my eventual thinking was that I could have some fun, perhaps give some social media friends cause to laugh, and also get a little advertising crammed in between the lines.  So, maybe you'll at least see a little of each within the following video…
– Dennis Chighisola
About the Skater's Rhythm-bar
My (again, stupid) cartoons somewhat explained, I just posted a new one to My YouTube Channel last night and to Facebook this morning.
At first, I thought to apologize for promoting one of my products within these pages.  However, I then thought it might be just as unfair if I DIDN'T let you know about this…
Over the years, many members have actually written me and asked about the Skater's Rhythm-bar.  I think that stemmed from my occasional mention of it, or my once in a while showing it in a video.
With that, I am practically going to give this closely held secret away (and I'm serious about the almost giving it away part).  You'll have plenty of time to consider things, though, as well as learn a lot about skating and my problem solving methods along the way.
All you need to do to be notified of it's release is to "Like" this page (using the "Like" button up at the top)…  Perfecting the Hockey Skating Stride.
Loading...
I say it often enough, that I love my work in hockey, especially because of the great people it allows me to meet.  Then, since the day I set foot (or fingers) onto Twitter, I've said pretty much the same thing:  that I've met some remarkable people through social media.

Carole Lockwood Taylor, of Tyler, Texas, is such a find for me, a really nice lady I happened to meet through Facebook.   More interesting, though, is the way Carole and I really got to know one another.  More fascinating still, is her connection with our game, ice hockey.

– Dennis Chighisola

Transitioning from In-line Hockey to Ice Hockey
Over a week or so, I'd noticed that a lady named Carole had "Liked" my different Facebook posts, and she'd even made some brief comments on a few rather general observations or comments I'd made.  What really got my attention, however, was the day she added her feelings on a video I'd posted, this highlighting my summertime Mite & Squirt (primarily off-ice) Hockey School.  I mean, after evidently watching it, Carole said about my video message, "THIS IS ABSOLUTELY TRUE !!!"
Huh?  Why in the world would a young lady from Texas be telling me so absolutely that the principles I'd noted in the video — about how in-line skating can help hockey players — were true?
You have to know that I wrote right back to Carole and asked if she was involved in hockey, or if she was a hockey mom.  And she quickly responded, "Being a former Inline Speed Skating Coach, I can tell you THIS IS ABSOLUTELY TRUE !!!"
We went back and forth from there, and I at some point let her know that I kinda pioneered the use of in-lines for ice hockey players here in my home area, and that I'd seen the miracles those efforts had produced.
The real shocker came in a later message from Carole, however…
My son won many awards, even at Nationals, speed skating on inline skates…  Then some coach called me and asked if Jeff could play on an inline hockey team…  he could out skate anyone, keep his head up, and all he had to learn was the finesse  of stick handling.  WHICH HE DID.   In the driveway, in the house, in the street…  he slept with the stick and puck.  He would play 4 age divisions at Inline Hockey tournaments…  12u,14u,16u,18u adult, when he was 12 years old.  That continued until he was 18 and now coaches atoms, mites, bantams, and the Pro Inline team he is on.  He tried out for and made an Elite AAA Ice Team from Houston when he was 13, having only been on the ice for the first time about 4 hours prior. I would drive him to practice in Houston from Tyler (4 hours one way)…
Carole went on to say that the extreme costs and some personal matters ultimately ended those long trips.  However, she finished with an update on her son, Jeff, in that "… he lives in Houston doing what he loves!!!
Now, I know there's a danger that some readers will scan that first paragraph and miss what truly took place.  Oh, for sure, Carole's son was obviously unique in his desires to do well in hockey, and he was also pretty lucky to have a mom like her.  At the same time, the things he accomplished would seem pretty unrealistic to anyone who doesn't believe that in-line training can — and surely does — transfer to the ice.
Then, while Carole ultimately thanked me… "for pioneering the way for inline skaters transitioning to ice," I think my CoachChic.com friends might find it even more interesting how I actually lucked into the earliest stages of in-line training.
Actually, my son was given the first pair of in-line skates I'd ever seen — I think by a college coach or a local pro scout.  They were an Erect-a-set (if that's how it was spelled) kind of contraption, with an ugly frame, nuts, bolts and wheels that had to be riveted onto the bottom of hockey boots.  Genius that I was(n't), I never paid much attention to those skates, except to think that they might be useful for conditioning during the summer months.
Next, a young lady named Nancilee entered the picture…  In fact, she's become famous in many of my writings, mainly because she was the inspiration for my invention, the Skater's Rhythm-bar.
Telling the short version of the story here, a 21-year old Nancilee called my office to see if I would give her private lessons and take her from an absolute beginner to making a local ladies' hockey team a few months down the road.  Hmmmmm…
Hardly looking forward to our first meeting, Nancilee in advance had told me that she'd never been on the ice before.  (Ugh!)  Yet, she left the doorway onto the ice that first day and promptly twirled a quick loop around the rink surface.  Whaaaat?  ???
Scratching my head, I called her in, and Nancilee almost ran over me. 
  Explaining it all — including her ability to stride — as well as her inability to stop, she simply giggled, "I in-line a lot!"
Yup, that was my REAL indoctrination to in-line skating.  And, man, did my mind race from that day forward…  I mean, I'd seen for myself that someone could train exclusively off the ice and at least fairly well be able to skate on the ice.  So, what if a combination of wheels and blades could be used to better train my hockey students?  Hmmmmm…
By now, most long-time members know about my studies back in the old USSR.  That's where I learned about the true value of off-ice training.  But that's also where I discovered that the old Soviets HAD to train away from the ice because of their drastic shortage of indoor rinks.  The more I thought about that, though, the more I realized that most North American amateurs have nearly the same problem.  Ya, it's hard to make headway as a youth player in our game if we're not able to practice regularly.  For sure, off-ice training — or dryland — can help immensely with that.  But, then, how about being able to actually skate without the need for costly or hard-to-get ice-time?
Well, sadly, the so-called in-line craze ultimately subsided in many parts of North America.  However, it's my understanding that roller hockey is alive and well in many southern and western areas of the US.  In fact, a number of recent NHL Draft choices over the past few years have grown-up in California, and they're on record as having spent a great deal of time in their formative years on wheels.
So, I'm not saying that in-line training is dead, by any means.  I know if I wanted to hold a roller practice with my ice hockey players this weekend, I could be pretty sure they all have a set of in-lines at home.  And one of the reasons I hold that little guys and gals hockey school each summer is for all the reasons Carole and I have mentioned to this point.  In the case of those little ones — and their young parents, however, I want to be sure I'm starting them off right, and making sure they appreciate the benefits of in-line training, and how much that actually does transfer to their on-ice game.
*
PS:  Over the last 2-ish years, I've become similarly fascinated by another cross-over sport called floorball.  No, that game doesn't involve skating, so it's not going to totally make slideboards, wheels and ice blades obsolete.  However, floorball does promise to help develop a number of other important hockey qualities.  So, who knows…  Maybe I'll someday soon pioneer yet another great way to train without the need for costly ice-time.
*
PPS:  For those wondering about my occasional mention of the Skater's Rhythm-bar, I'd like you to know that I've been working for months on how to get you all the information you'll need to make your own.  It's not an easy process for me, so please be patient.
  "Like" this page if you want to be alerted when it's ready:  Perfecting the Forward Skating Stride
CoachChic.com membership DOES have its benefits.  For, despite the fact that the following information is free to the public, most hockey coaches, parents and players will never find it.  In fact, most hockey folks don't even realize this type of science exists at all, or that it even matters.

Actually, a pro hockey coach called me the other night to tell me about this (he likes to share such things with this old coach).  Evidently the team he works with has used this questionnaire and others like it.
So, with that, let's get into…
– Dennis Chighisola
A Guide to Hockey Learning Styles
Long-time members would likely recall that I've written a few posts on this subject, especially for the sake of other coaches.  The real point to all this is that all humans have different learning styles, and it's important that these be known.
Probably better than a decade ago I worked with a mental training specialist for the St Louis Blues organization.  He'd developed a test for individual athletes, to discover how each of them learned best.  At the time I was corresponding with that good doctor, it was known that there were at least three different ways we learn, while there was also a belief that there might be more than three.  (The last I heard there are at least seven, but I believe they're mostly a combination of three main ways.)
I've always been of the belief that the more we know about ourselves, the better we function in this world.  So, while CoachChic.com is geared towards athletes — and especially hockey players, I think the current subject could prove extremely useful to member businesspeople, homemakers, students, or just anyone.
Getting back to the ways we learn…
I can tell you that I hate to be inundated with words —
.  I mean, don't stop me in a busy and noisy rink lobby and expect that I'm going to retain specific details about our conversations (in other words, don't expect that I'll remember that Johnny is going to miss our practice three Mondays from now).  In most instances, I'll ask you to, "Please email me."  Why?  It's because I'm a "visual" guy, and I need to "see" things in order for them to register.
For that very reason, I'd rather deal with a sketch or chart or watch a video in order to learn a new hockey play, assess statistics, etc.
Oddly enough — and despite the fact that I hate being bombarded with auditory stuff, I do very much enjoy listening to taped recordings or podcasts.  ???  How could this be?  My guess is that I have control over the situation — like my car's CD player, so that I can re-listen to the information countless times until I get it.
Yet a third type of learning has to do with our opportunity to interact during the learning process.  Actually, my grandson took the previously noted test (also given to the Blues), and it was discovered that he fell in this category.  Little wonder, I thought, that Anthony Chic seemed to love my team's weekly discussion session, and that he was almost always the first player to raise his hand or blurt-out an answer.
Now, before sharing a little gift with you, here's what I see as the implication to all this…
As a parent, I don't believe we should assume that our young hockey player either thinks or processes information in the same way we do.  No, while you might enjoy seeing new information as I do, your son or daughter might be more like Tony C, or he or she may rather read through long text or listen to the information.
There is a HUGE message in all this for us coaches.  For, we don't deal with just one type of learning preference, but it's more likely that we have a sprinkling of all types of learners within our squad.  How do we satisfy such a wide variety of needs?  Well, my suggestion is to constantly rotate the way we describe things to our kids — sometimes using a greaseboard, sometimes providing handouts or written materials, sometimes doing a physical demonstration, and sometimes holding brief bull sessions.  (Hey, nobody ever said our job would be easy!)
With all that, I'm going to direct you to a site that provides a free questionnaire aimed at helping the quiz taker discover his or her own learning preferences.  (I just took the test, and the results were dead-on — or exactly what I've come to know about myself after a kzillion years on this planet.)  If there's a problem here, the quiz seems a little beyond young hockey players (bummer), but I'm wondering if an adult might possibly help his or her youngster with the questions.  As for older humans, I think the test can be hugely beneficial.  As I suggested in the start, "… the more we know about ourselves, the better we function in this world."  (Now, just click the graphic to the left to take the test.  You'll also notice that there are some other great options you can also explore on that website.)
PS:  As can happen with a lot of outside links, the one above might not be there forever.  And, if you do discover it no longer works, please Email Me to let me know.  Enjoy.
I don't think I've ever done this before — pointing our CoachChic.com members to a specific blog post.  At the same time, I think the following is rather special, and it should prove to be hugely helpful to some older players, parents, coaches and hockey administrators.
I went on sort of a tear the other day, that leading to a special "Coach Chic's Hockey Diary" post which ignited some interesting feedback.  So, not only might you read my original entry, but you ought to keep checking back, because the earliest Comments have been as good as my original.  As a matter of fact, I'd love your feedback too!

Just click on the link below to start.
– Dennis Chighisola

An Open Letter to All AAA Hockey Teams
I've seen versions of the following numerous times over the years.  And, while each point is valid, I'll suggest that key "commandments" in hockey probably aren't limited to just ten (in fact, I'll someday let you know my rather extensive list).
Anyway, I happened upon the following graphic on Facebook yesterday.  And, although I shared it with my many friends on that site, I thought I'd try something a little bit differently for my CoachChic.com faithful.
With that, I'll show the original graphic down below, and then I'll do what I can to better explain each of the ten listed points.
– Dennis Chighisola

The 10 Commandments of Hockey
Those 10 Commandments of Hockey — Coach Chic Style

1) Without doubt, face-offs ARE important.  For sure, young players tend to dismiss them as necessary evils — like, "Come on, ref, just drop the puck so we can play!"  Still, I sometimes see that same mentality carrying over to older guys and gals, almost as if a given face-off isn't important.
Of course, draws become more crucial the closer they're held to our own net.  However, every face-off quickly determines who is going to control the puck next.  And, since the object of a game is to score more often than our opponents, it makes sense for us to want to control the puck more often than they do.  So, yes, thou SHOULD concentrate on every drop of the puck — from the centerman to every other player on the ice for us.
2) In general, this one is obviously correct.  If I had to question it — just a hair, it would be that a player usually needs to coast at times, then burst all-out, with a typical shift being a series of alternate coasts and bursts.  By all means, though, shifts should be kept short, with players staying intently focused for something like 30-seconds or so.
Personally — when it comes to keeping shifts short, I've always had as much concern for players on my bench as I do for those on the ice.  In other words, if players stay out too long, there's the chance that the guys who are sitting are getting cold, and they're especially getting out of the flow of the game.  (This is never so evident as when a team takes a series of penalties, forcing some players to sit for a very, very long time.)
3) Ha.  Penalties can just kill a team.  I've noted one way this can happen in the previous paragraph, but needless penalties can also be huge momentum killers or shifters.   Of course, some penalties can't be avoided.  At the same time, I've written elsewhere within this site how most penalties can be categorized — as showing a lack of discipline or selfishness, or demonstrating a mismatch in skills between two players (in other words, if a player is slow or out of shape, he or she is very likely to take penalties like tripping, holding or hooking).
4) Obviously, this one relates more to those levels where body-checking — or at least some body contact — is permissible.  And it's as important a principle as any for a player who finds himself or herself closest to a rival puckcarrier.  In fact, if you want to play right into a fancy puckhandler's hands, just look down at the puck for a second and see how he or she turns you inside out.  Ya, focus on the man's body if you're the closest player to a puckcarrier.
5) I don't have a lot to add to this thing about forechecking, except to share some points I often talk to my older players about…
If you think about it, our opponents want to do what they want to do as they gather a puck in their own end of the ice.  An enemy defenseman might want to feed a nice pass up to a near winger, and that winger might want to relay that pass to the centerman swinging by.  Yup, all neat and clean, and a nice way for them to begin a rush towards our net.
My guys, on the other hand, want to force the enemy out of their comfort zone — and make 'em do what we want them to do, until we're able to gain the puck back.
For sure, there has to be a design and a purpose to our forecheck, and that's the job of a coach.  From there, all 5-skaters have to know the different roles by heart — or apply them by instinct, knowing each teammate depends on the success of others.  Yes, forechecking is a 5-man job, with its true success depending on each player being able to do his or her own job exceedingly well.
6) Without question, a successful team protects its goaltender, and gives him or her freedom to move in the crease area and a clear view of the puck.  I tend to get really into this aspect of play, adding these pretty important principles…
First, "enemy sticks score goals".   Consequently, any enemy stick not somehow negated around the goal is very likely to catch a pass, deflect a shot, bang home a rebound, or prevent your goaler from covering up a loose puck.
Secondly, our guys covering in front of the goal must do so according to the location of the puck.  In other words, if an opponent controls the puck in a corner, the main danger is a pass to his mate out front.  On the other hand, when the puck is located out at a point, our defenders must clear the area — to prevent deflections, and to allow our netminder to  see the puck.
7) Ugh (because this one has already happened several times in my Bantam team's first few games)…   I'm kinda surprised, in a way, that this happens too often in older level games.  I'd have thought the principle of not making cross-ice passes in front of ones own goal would have been taught very early-on.
No matter, I actually take that a step further, by borrowing from the great Anatoli Tarasov, who suggested that straight-ahead and lateral passes are safest in your own zone, while long diagonal passes are rather dangerous.  In other words, that long diagonal pass crosses too many lanes and likely goes by too many enemy stick-blades.
Oh, ya, Number 8…  Thou shalt dawgoned backcheck!  In fact, every player coming back should realize how important he or she is — from the first backchecker to the very last one coming into our zone (I think we've all seen a fourth or fifth attacker go to the net and whack home a rebound).  And, going back to an earlier point, let me suggest that any one of our checkers who nears our net should be negating the stick-blade of their man.  Again, enemy sticks score goals.
9) You'd think it would be instinctive for our players to crash the net when they see the puck move that way.  Ya, you'd think.  Yet, I see far too many supposed attackers sit back as observers and miss some great scoring opportunities.  Of course, we coaches wish our players would react in the right way.  However, I accept part of the blame here if my players don't.  I mean, I'm the coach, and it's up to me to create drills that instill the proper reactions.
10) Hmmmmm…  Finish thy check…
For the longest time, I've blamed television commentators for confusing this issue, mainly because they tend to use that "finishing the check" expression when a big hit occurs, or when the hitee is knocked down.  To my way of thinking, though, the idea of finishing a check is to tie up the former puckcarrier so that some other things may or may not happen.
If the puck is still nearby, the body-checker's job is to focus on his man's body, and to keep him momentarily tied up so that a teammate may grab the loose puck.  On the other hand, if your man just dished off the puck to a mate, finishing the check — or staying on your man for an extra few seconds — prevents him or her from jumping back into the play for a return pass.
*
Okay, that's my two cents worth when it comes to these important playing principles.  Do you have any further ideas, or can you expound on what I've said?  I won't be offended in the least if you can add to (or argue with) any of these.
The following just came in via the CoachChic.com "Ask The Coach" box.  And, although it's kinda late at night, I felt for the young guy who sent it, and I wanted to offer some thoughts as soon as I could.
With that as an intro, I've removed just a few things from the following question, just to protect the young goaltender's identity…
– Dennis Chighisola

"I need some advice, big time. I played high school hockey as a goalie the past couple of years and did great. this year I tried out for the local junior empire team. Despite playing incredible along with the other top goalies at the tryouts i didn't make the team, at the the moment I'm at community college part time, thinking i was going to get my big break. but I didn't. It seems like no one is giving me the chance even though i know i can take my game to the next level. I feel like I'm coming to the end of my career, end of the line and i don't know what to do, i still want to keep playing competitively but i always feel like the underdog. what should I do?"
Help for a Discouraged Hockey Goaltender
Ironically, I often write or say that, "Others will tell you when your hockey playing days are over."
That IS usually true.  Yet, I don't think there's anyone on the face of the earth who can really tell anyone else his (or her) playing days are over — until the player wants it to be that way.  I mean, even if one is rejected numerous times, there are still usually plenty of other places to play.
I also tend to think that goaltenders can mature later than skaters.  So, there is always the chance that a goalie can get better and better with age, and that he could pass by all the rest a few years down the road.
As an aside…  Obviously, the latter is hardly do-able without a ton of work.   And the kind of work I'd be envisioning would be Rocky Balboa style (if you know what I mean).
As far as future opportunities go, I will suggest that nearly everyone is a "walk-on" at Division II and III college hockey tryouts.  In other words, there are few guarantees at those levels, and it's more a matter of a player showing what he can do at the tryouts.   Walk-on goalers have been known to make it at Division I schools, although the chances probably aren't all that great.  Then, minor league professional hockey leagues abound — across North America and abroad, and these provide further opportunities for players to extend their playing days.
All that said, the day comes for all of us when we feel we've gone as far as our skills and energies will take us.  And, when that day comes, I always like to see a player leave the competitive game with a good feeling — like he gave it his best, he attained the highest level he could, and he had a hell of a time along the way.  (I'd also like to see him have a college degree in his back pocket.)  For some of us, coming back to coach keeps us close to a game we grew to love, and it at least partially fills a certain void.
*
To be honest, I don't think I'm any sort of an authority on this subject.  So, I would love for others to jump in here, in hopes you might shed a different light on this subject, and perhaps give this young man some even better advice.
– Dennis Chighisola

My friend Shaun Goodsell and the folks from Mental Edge just keep coming with the gems, and the following article fits in that category.
So, as always, I'm psyched that Shaun shares his stuff — with me, and with all CoachChic.com members.
– Dennis Chighisola

A Message to Hockey Parents: Training versus Trying
By Shaun Goodsell
*
I see a trend emerging in our young people that is troubling. Actually, I see many trends that are troubling but for purposes of this article I want to highlight one.
If you study athletics it doesn't take long to understand that one vital aspect of becoming more skilled and a more experienced athlete is you HAVE to TRAIN. Training involves repetitively immersing yourself in the components of the sport to progressively improve and prepare oneself in an attempt to meet the demands of the sport. The focus here is on a process that involves ongoing discipline, commitment, sacrifice, and yes, deep struggle. Training is not a quick fix, it often has many ups and downs and these ups and downs provide opportunities for learning that build the solid baseline of learning for long term growth and self mastery. To truly improve and see that improvement stick when tested requires a mindset and lifestyle of training. To engage in this style of life you have to give up the addiction to comfort and embrace a lifestyle of struggle which provides the underlying basis for TRAINING.
Contrast this against the short term cramming effect that encourages people to believe they can make up for lost time by simply trying hard. We even have an education system that would rather have kids memorize facts, details, and formulas than to teach them how to think. Many kids live lazily for 5 days during the week and then "CRAM" for the final in an attempt to pull out a grade. Our athletes do this as well. They eat junk food constantly, practice relaxation continually, miss practices because they had too many sleepovers, and then wonder why they couldn't meet the demands of the sport. Once this has occurred then excuses come. "My son or daughter is over worked", "To much on the plate and coach expects to much" are all part of the masterful system to protect our young people from the sacrifice, dedication, and training that is required to legitimately cultivate a deep unshakeable confidence. I am not talking about those few that truly are over committed and need to learn the art of rest and relaxation. However, I see many young people that believe they can live comfortably in the summer and some how expect that they will have the "spot" they had last year. In my mind every young person, athlete or not, should be training themselves in some manner. They should have to be accountable, push themselves to be uncomfortable. The world does not allow you to cram. Success requires a "Training Program", a strategy for helping you earn through dedication and sacrifice those accomplishments that are most purposeful and embedded in your being.
Let's engage in long-term training. Put yourself in situations that force you to deal with disappointment, failure and doubt. This is when you build confidence that is unshakable. When this happens you have truly trained yourself for long-term success.
If you would like to provide your young person with the gift of confidence that is unshakable, call us today at 763-439-5246 or click here to sign up for a free consult. You will not be disappointed.
PS: We have designed Parent Challenge Questions to accompany this article to help you have quality conversations with your kids. Click here for the questions.
As happens often between my two teams, I found it easier to shoot the below video in one of my AA Mite practices.  However, as I'll explain later, the demonstrated drill can easily be adapted for my AAA Bantams and older players.
As for the drill, I tend to teach basics first, but then I look to make the next progressions of the same drill closer and closer to the real game action.  In other words, I feel we coaches have to prepare our players well for the challenges they really face out there in the heat of battle.
With that, let's use the following simple drill as an example.
– Dennis Chighisola

Adding Game-like Pressure to Hockey Drills
At one time or another, I think all of us coaches send our skaters on goal for mock breakaways, or we hold a shoot-out competition for fun at the end of a practice.  That's okay, I guess, considering that players need some time to practice their moves, while our goaltenders also need the chance to practice defending in those situations.
Is the typical breakaway drill like a real game, though?  I tend to think not.  The attackers usually take all sorts of liberties, they move to the net too slowly, and I could probably think of a handful of other things that are wrong with that kind of drilling.  And, hey, it's also rather unfair to our goalers if the skaters can get away with things they can't do in a game.
In reality, attackers don't have much time when it comes to working around the net.  As I've said often within these pages, they don't usually get the chance to stand prettily to make their play.
No, real game conditions force players to deal with all sorts of pressure when they have the puck.  And, when it comes to breakaways, they're likely worrying about defenders breathing down their necks, or even someone almost mauling them as they try to make a play on-goal.
With that, take a look at what my assistant coaches and I are doing with our AA Mite skaters during some recent practices (apologies for the few flickers in the video)…
Loading...
Now, I'm thinking that this form of drilling is going to pay-off big time later in our season (and I think we coaches will be able to even increase the pressure as time goes along).   This video was taken on only our second attempts at the drill, so my little guys haven't totally solved the problems yet.  They will, however, and that's when they're going to know how to go to the net with some toughness and some purpose.  (To be honest, I can't see our opponents progressing if they're not practicing under similar conditions.)
Okay, I said at the start that this drill is good for just about all levels.  Well, I've found it to be so, having used it previously with my high school teams and my college players.  Here's how things had to be adjusted, however…
In the above video, it's obvious that we coaches can act as the chasers (and, ya, I take my turn in there, too).  Just as obviously, though, there comes a time when the coaches can't keep up with the attackers.  No problem.
What I've done with my older guys is to have teammates act as chasers.
If there's a problem with that, some ground rules have to be set, or a pretty good explanation has to precede the drilling.  And in this regard, I'll usually say something like, "Listen, you don't want to hurt a teammate.  At the same time, you want to help him get better.  So, aggravate him as much as you can, but use your head."
Lastly, let me emphasize something I mentioned earlier, in that some drills allow our players to cheat.  And, it's often our drill selection that causes players to be lazy or not really concentrate.  That in mind, I'm only using the shown drill as an example of how a very basic drill can be made far more game related.
The following piece was so moving that I couldn't go without placing it somewhere within this site.  But, where?  Well, I suspect "My Hockey Experiences" is a fairly appropriate spot.
Then, before turning things over to the star blogger, Jeff Chick, I thought I'd tell my own quick story…
For, you see, although Jeff currently resides in Texas, he calls Whitman, MA his hometown.  Yup, he's from the same tiny town as I.  Jeff and I aren't related, though.  In fact, we didn't really know each other until a mutual Whitman friend sent me the link to his article (she knew I'd enjoy the hockey connection).
There IS more to this story, however…   Jeff's dad, Dennis Chick (can you believe that?) and I grew-up together, we played against each other in Little League baseball, and then we were teammates through higher levels — into high school and American Legion Baseball.  (I can't recall if we played semi-pro together.)
And, in a town of only about 5,000 people back then, you can just imagine the occasional confusion when folks would mention one or the other — Dennis Chick or Dennis "Chic" Chighisola.  In fact, to this day, I'm always teasing "the other Dennis" about getting me in trouble with all the girls in town. 
That out of the way, the following is a lot more somber, and something we'll probably remember for a long, long time, mainly because it has to do with the plane crash that just killed members of the KHL's Lokomotiv hockey team.  Enjoy it — if you can, but have a tissue ready.
– The REAL Chic — Dennis Chighisola

Reality Check
By Jeff Chick
My day was supposed to be over a little after noon today, but as I dropped off my last client, the office asked me if I could do one more run at 2 o'clock. Being the team player that I am, I said I would. I had 90 minutes to drive back to our company lot, switch into a van and then go to the pickup. Plenty of time to stop for some lunch and mess around on my phone. Peace of cake.
After making the vehicle change, sucking down a burger and fries from BK, and washing it down with a Coke Zero, I proceeded to my pickup location, a full 40 minutes ahead of schedule. I am a happy chauffeur……….for the moment.
I locate the residence that I need to be at, but being that the pickup is at 2, and it is only 1:20, I park a couple blocks away, per usual, and pickup my Thunderbolt to check FB and do some surfing.
First check of FB is littered with numerous comments and links about the tragic plane crash in Russia. 40+ people dead. NHL players, past and present, coaches, prospects and flight crew. Very sad news. I had been reading and hearing about it, off and on, all day. The ramifications reaching virtually all parts of the hockey world, and in less than 5 minutes, ME.
After my FB pitstop, I open up the trip ticket info on my phone, to see who I am picking up. Aaaah, another Dallas Stars transfer to the airport. That explains the van. These hockey guys always have big bags because they are usually traveling overseas. The last name, Skrastins. Never heard of him. No first name. I'll have to google him. Google search: Skrastins Dallas Stars.
The rush that comes over my body is unexplainable. I am just staring at my phone. He was on "that" plane and he is dead. I am sitting 200 yards from his house and I realize what this pickup is all about. I am about to pick up the family of this man. A family that went to bed last night without a care in the world. A family that had no plans to board a Lufthansa flight to Europe when they woke up this morning. This explains why it was added to my schedule at 12:15 today. Is this for real?
It's finally time to go down the street and pull in the driveway. Within a couple of minutes, a man comes out to let me know that the family will be out in a few moments. He alerts me to the situation, and tells me not to offer condolences because the children don't know, and then he returns to the house. I can't even imagine what his widow must be going through. My heart weeps for her. I am so glad this will be a short ride.
Then it happens. 2 girls, about 2 and 5 come running out the door, completely elated about the trip they are about to go on. Long blonde hair, blue eyes and giant smiles. I nearly burst into tears. My body gets tight. Every second feels like an eternity. The pain inside me is almost unbearable. I don't even know these people and I am on the verge of a breakdown, right in their driveway. Knowing that these girls are utterly oblivious, to the true nature of their trip, is agonizing. I can't help but think of my own children, and what it would be like if they woke up tomorrow and I was gone forever. Devastating! The wife and mother in law finally come out and we are on our way.
The entire drive the widow is on the phone. She, as well as the rest of the family, are not speaking English. Although, this would seem trivial, it is not. I don't understand a single word she is saying, but the pure pain in her voice tells the whole story. The mother in law is keeping the kids entertained in the back of the van, while she sits up front and seems to be getting everything in order, over the phone. I sense sorrow, trepidation, confusion, and despair. Just a few of, what I imagine have been, the many emotions that she has experienced since she woke up today. Again, my heart weeps for her.
We finally arrive at DFW airport, and a liaison from Lufthansa is waiting curbside for us, with a security escort. He "quietly" offers his condolences to the widow while the girls are still getting out of the van. Personnel grab all their bags, and they are off. Girls still giddy about the trip. I, however, am a mess.
I barely get 100 feet away from the terminal when I lose it, crying uncontrollably. I feel stupid, but I don't care. I can't get the image of those girls out of my head. The idea that they have no clue that they will NEVER see their father again. What's worse, is that they probably haven't seen him in a couple of weeks, and expect to see him when they get where they're going. Utterly heartbreaking. What a way to end the day.
So, as I sit here recapping this gut-wrenching afternoon that I have experienced, I would like to end it with a final thought. It makes no difference to a child what happens to you when you die. They are going to be devastated either way. Just make sure they know what they mean to you. Remind them EVERYDAY. Hug them EVERYDAY. Kiss them EVERYDAY. Most importantly, love them EVERYDAY. Unconditionally. Because, you never know what tomorrow will bring.
Jeff Chick writes a sports related blog called A CHICKS PERSPECTIVE
Contributor: Seth Dussault, MA, USA
Drill Category: Shooting, Screening, Deflecting, Rebounding, Defending Slot and Goaltending
Rebound Control Drill

*
Drill Description:
Thinking about most drills — the ones that aren't expressly designed for
goalkeepers often aren't very helpful for them. When most drills involve
the goalkeeper, it's only to stop an initial shot, and nothing else, but
what's just as important as making the initial save is getting in the
habit controlling where rebounds go. Too often, drills designed for
forwards will allow goalies to leave ugly rebounds. Why not design a drill
that helps forwards and defensemen work on important skills and forces the
goalkeeper to do the same all at once?
To that end, this simple drill will help goalies with rebound control as
well as two other important skills, seeing through screens and dealing
with deflections. At the same time, it will help your forwards with
attacking rebounds and creating tips and deflections, and your defensemen
with protecting the crease in such situations. I call this the "Rebound
Control Drill."
Set up your goalie in his/her crease with two forwards at the top as well
as a defenseman. Everyone else should be set up in an arc around the
offensive zone, with one puck each. (see diagram of set-up below)
Now, as with a normal warm up shooting drill, the players will shoot one
at a time. However, we have bodies in front this time. The forward nearest
the puck will attempt to tip the shot, and both will go after rebounds if
there are any. The defenseman's job is to prevent the forwards from
grabbing the rebound if a bad one does come back. Once the puck has been
knocked out of the front of the crease, reset and the next player shoots.
Repeat until everyone has shot.
What you'll hopefully find is that the goalie will learn to either put the
rebound out of reach of the players in front (i.e. deflect it to the
corner) or catch the puck, rather than kick a rebound out into the middle
where a second chance can be had. If you do this at both ends of the rink
and have four or five shooters per end, you can rotate through and have
everyone work on defending and attacking pretty quickly.
No video is available for this drill.
I have new member, Gareth, to thank for the inspiration here.
Shortly after he joined CoachChic.com, we connected in a Facebook Chat.  And it was then that he mentioned a want to delve through these pages and "…back up a lot of my thoughts."  As Gareth continued, "I think coaches just need some guidance and confidences to do what they believe…"
And, ooooooh is he ever so right!  A head coach's job is a lonely one in some ways.  I mean, the weight of a team falls on our shoulders, and there are usually few people ready and able to counsel us when we reach various sticking points.  Ha, want to talk about the many who second-guess us?  Well, I'll tell you that we coaches — or at least the good ones — second-guess ourselves even more.
Then, before getting further into this, let me suggest that a parent often feels the same loneliness when his or her youngster meets any sort of crossroad or obstacle.  Oh, the rinks may be filled with opinionated folks.  But, it's still the parent and his or her kid who lives or dies with a final decision.
– Dennis Chighisola

Challenging Hockey's Status Quo
What echoes and echoes from my brief conversation with Gareth is that part about needing the confidence to do what he believes.  Oh, man, have I been there, done that.
Of course, back in the dark ages — when I began coaching, there was little in the way of help.  There weren't even that many hockey textbooks, never mind videos or Internet websites.  Consequently, I second-guessed nearly everything I was doing, skills to X's and O's.
My confidence grew with several events that just plain happened (and I've documented these in more detail elsewhere).  It was at least comforting when one minor league pro player affirmed my beliefs about defending a 2 on 1, and I got all the more psyched when an NHL defenseman suggested I saved his career with a special skating maneuver.  Some years later, I felt on Cloud Nine when my MP Drill Format was selected as one of the best drills at the 1980 NHL Coaches Symposium.
Those things, however exciting, were only little bumps of adrenaline — positive jolts, for sure, but not all that lasting.  No, the lasting boosts in confidence came with something you've probably heard me say before, and it's something you'll hear a lot more about in the near future.  What I'm getting at are what I've come to call "Coach Chic's Rules for Winners".
Here's how that collection came together…
Maybe in my earliest days as a coach, for example, I started seeing something like a turn over in neutral ice really matter.  In other words, we may have been controlling a game, and then a neutral-ice cough-up of the puck resulted in an opposition goal.  Of course, something like that happening just once only causes a coach to shake his or her head.  However, when it happens every few games, I tend to think there's more to it than just a rare mistake.
Explaining the problem only briefly, I've come to think that a player just exiting his own zone or just trying to enter the offensive zone has his teammates thinking attack.  I mean, most mates — whether they should be or not — are likely leaning forward and they're not prepared if the puck is suddenly lost.  And off to the races go one or two opponents, walking easily right through our still startled defenders.  Now, I intimated that all our puckcarrier's teammates shouldn't be looking to follow the attack.  However, I do believe in human nature, and I do believe it influences even elite players to do the wrong things at the worst of times.  So again, if our puckcarrier isn't careful near either blue line, there's a good chance of putting us in trouble.
Okay, so I started seeing something like that happening more often than to believe it's just a freakish, once in awhile thing.  And I'm thinking also that it's a principle I need to hammer into the minds of my skaters.
Problem:  I'm maybe a 20-something coach, kinda new on the job, and I'm wondering why I haven't heard any experienced coaches mention this, never mind suggesting a way to deal with it.  Would there be a confidence problem here?  Think again:  20-something, new at coaching, and not hearing far more experienced coaches address it.  Hmmmmmm…
Well, to me, I could only wait so long — and see that kind of mistake happen so often — before I decided I was right.  Damn other coaches; maybe they know about this, maybe they don't.  But, I only needed to see my team get burned so many times before I felt the need deal with it.
Now, I think the last time I checked, there were about twenty-one points listed under my "Rules for Winners".  I don't think you'd find any of them earth shattering.  If you'd be surprised at all, it might be that I've found these kinds of things to be hugely responsible for a team's success.  As a matter of fact, if a player wants to play smartly at a high level, he or she would be helped immensely by knowing and doing those things instinctively.
Notice, though, how much I anguished over that earlier point.  Ya, that kind of internal wrestling took place often during my earliest years — in coaching, and in parenting a young hockey player.  Like many others here, perhaps, I was constantly asking myself, "Am I right?"  Or, "Am I seeing what I think I'm seeing?"
And that brings me back to what Gareth and I both believe when it comes to the value of the CoachChic.com website.
There's little doubt that beginners will find enough information here to bring them quickly to higher levels of knowledge.  Hey, there are currently over 500 posts on everything from tying skates to over-speed training.
But it's the advanced player, parent and coach that Gareth reminds me about.  Ya, all of us need someone to talk with when it comes to troubleshooting a problem.  And we all need someone we can bounce our own ideas off.  Frankly, we've had a number of spirited — but fun — philosophical arguments within the Comments area, but I'm dying for more.  (I learn as much from those as our members do.)
Finally, speaking of learning…  I've found through the years that I've strengthened my beliefs about a given principle just by having to explain it to someone else.  Think about that, and then shoot me your thoughts — on unique skill applications, tactics or strategies.  I'd be loving it!
PS:  Oooops!  Any time you'd like to start a new topic, don't use the Comments area, but instead give that topic a chance to have its own area.  In other words, use the Ask The Coach link up above, and I'll begin the new topic for you.  We can go back and forth through the adjacent Comments boxes after that.
You may think I've said this too often, but I firmly believe that social media sites like Twitter, Facebook and Google+ have connected me with some of the best and brightest in the world.  That's where I discovered most of the special guest writers here within CoachChic.com, and Facebook is where Dom Browne and I recently met.
As you'll soon discover, Dom is a very bright young guy, and I can't thank him enough for agreeing to share his study on the benefits of jump rope workouts for "hockey" players.
Okay, why did I use those quotation marks up above?  It's because Dom's study was done with and for in-line hockey players.  However, if you trust this old coach, you'll appreciate that most skating techniques are identical, be they on wheels or blades.
So, enjoy, CoachChic.com members, and let's thank Dom once again for his really high level contribution.
– Dennis Chighisola

Jump Rope Training For Hockey
By Dom Browne
I often get asked by hockey players I coach the best way to improve their speed. When I ask them what exercises they do I get the same response; "squats, lunges and deadlifts", all of which are very good exercises and are fundamental for building strength in the legs. However, when I suggest jump rope training, I get the same reply; "Skipping?" I will explain the reason for my answer, using the study carried out for my dissertation as reference.
There are several different facets involved in skating and many skills are needed for each different movement. The forward start, crossover start, forward skate, crossover, pivot, backward start, backward skate, backward crossover, two foot parallel stop, one foot stop, backward stop and t-stop are the main skills involved in skating during a inline hockey game. During a game, players incorporate each of these to move around the rink and to gain a positional advantage over an opponent. With all these different movements being demonstrated in a game, it is necessary for the players to be agile… the pace of the game is also relatively high compared with other team sports such as soccer, rugby and field hockey, so players need to be fast and have extremely good acceleration, especially at higher levels.
Speed, agility and power are important components of sport performance. Acceleration and speed could be considered the power components of skating, they are consistently predicted by off-ice power tests such as vertical jump and the 40 yard dash. Although jumping, running and skating are biomechanically different, it is the power component of each movement that is very similar. Power is the amount of work done in a given time, the players skate very fast for short periods of time, giving a high power output. Hockey also involves significant balance or stability challenges because of the small surface area in contact with a reasonably low friction surface. An individual may be capable of sprinting at 27 or more miles per hour, but lack the explosive power to accelerate rapidly or to change direction rapidly.
Research investigating the effects of plyometrics on speed in ice hockey players is somewhat limited. Rimmer and Sleivert (2000) conducted an eight-week study to determine the effects of a sprint-specific plyometrics program on sprint performance. Results showed that the plyometric group significantly reduced both their 10m and 40m sprint times. Polhemius and Osina (1980) investigated the effects of weighted plyometric exercises had on conventional sprint training practices in university level track athletes. Pre and post measures of 40 metre sprint times revealed that those who performed plyometric exercises, three times per week for six weeks in addition to their conventional training programs, decreased their 40m sprint times. In both studies, plyometric training was assumed to have resulted in an improved acceleration phase due to a specificity training response, where ground contact times decreased and force production rates increase. It is reasonable to suggest that as ground contact times and stride force production rates are also critical components in skating at top speed, plyometric training may provide similar benefits to skaters as for sprinters. If players are able to decrease contact time with the ice while improving stride force production, the result is likely to be increased skating speed and, therefore, improvement on overall performance.
Plyometrics is very similar to rope jump training in terms of the type of load imposed upon the body. The main objective of the jump rope exercises is to convert elastic energy generated by both the force of gravity and body mass during eccentric or lengthening muscle contraction into an opposite force during the concentric or shortening contraction. A lengthening or eccentric contraction followed by a concentric contraction utilizes the elastic energy stored in that muscle during the stretching phase. When released this elastic energy can make a substantial contribution to the efficiency of the muscle contraction resulting in greater power output (Koutedakis, 1989). Muscle spindles located within the muscles react to sudden stretch by sending signals to the spinal cord, resulting in muscular contraction to resist the sudden stretch.
Buddy Lee is the official jump rope conditioning consultant to 25 U.S. Olympic teams and has published books explaining and discussing the use of jump rope training in sports. The U.S. Figure skating association made Lee's jump rope training their number one off-ice conditioning technique for all levels of skaters. Lee (2003) states that rope jumping can be used to increase the aerobic capacity of an athlete when used for 10 minutes or longer, but the greatest benefits of jump rope training can be achieved when used to enhance the anaerobic energy system. This is done by using the training in short explosive cycles of 30 seconds, improving speed, agility, quickness and explosiveness, all of which are important in sports that require explosiveness and quick acceleration.
In 2007 I carried out research into the affect of jump rope training on inline hockey players of varying ages. The four timed tests carried out were the same as those used by Bracko (2001); agility cornering S-turn, 6.10m acceleration, 47.85m speed and 15.20m full speed. The control group undertook a simple 6-week training programme involving simple weight lifting based exercises focusing on the major muscle groups used in skating (quadriceps, leg adductors, hamstrings and rectus abdominus) along with some other basic muscular strength exercises. The experimental group also carried out this weekly schedule, but also a 30-40 minute jump rope training programme was carried out four times per week.
Figure 1. Skating tests: (a) agility cornering S turn, (b) 6.10m acceleration,
(c) 47.85m speed, (d) 15.20m full speed. Adapted from Bracko (2001).
Jump rope training at it's best
At the end of the 6-week training programme, the experimental group showed marked improvements in their times for all four tested variables. The jump rope training improved agility by 2.95%, acceleration by 13.23%, speed by 3.17% and full speed by 11.85%. All of the improvements were significant. This indicates that jump rope training has a positive effect on speed and agility in roller hockey players.
An example of the jump rope training plan that can be used in my study can be found at the bottom of this page:  Jump Rope Training for Hockey
See other works by Dom Browne:  YGH Clinics
We have Erin S to thank for this awesome — and very appropriate — question submitted to Ask The Coach!  (Thanks, Erin!)

Erin mentions some background information — in that her 4-year old son's dad is a professional hockey player, and that the little tyke has been skating since he was 16-months old.  The lad currently skates about three times per week, and the combination of an early start and regular ice-time seemingly have him "WAY ahead of kids his age…"

In a nutshell, her question is, "… how much is too much for a child his age?"  And Erin goes on with, "… I don't want to make it a job."
– Dennis Chighisola

Guiding a 4-year Old Hockey Player
Erin might be interested to know that we actually have a number of folks within our CoachChic.com membership who either are or have been parents of 4-year old skaters.  (Craig from British Columbia and Kathy from New Jersey come to mind right away.)  And, on top of interacting with those wonderful people, I've also run arguably the top Learn-to-skate/Learn-to-play clinics in the New England region for about the past 30-years.
Now, I think that just about everything Erin wrote is relevant to this discussion.
The fact that dad is a pro player can be very impactful in all this.  My own son was a long-time minor pro, I've been a long-time coach and hockey instructor, and it stood to reason that my son's young guy would eventually be exposed to the game beyond most other little ones.  Same thing with Erin's son, in that he probably can't avoid seeing and hearing about hockey — probably 24/7.  I don't think that's a bad thing at all — children of firemen probably want to wear their dad's work caps, mechanics' kids probably can't wait to get their own tool kits, and sons and daughters of hockey players no doubt want to as best they can emulate their dads.  Again, I think this natural, and seldom a bad thing.
Nor is starting one fairly young necessarily a problem.   I really don't go by ages when I admit kids to my own Learn-to programs, but instead I take into account personalities.  Let's face it, there are some 10-year olds who won't let go of the side boards, and some 2-year olds who bust out the rink door hell bent for leather.  And my guess is that Erin's little boy was much like the latter example.
Personally, I think it's a plus that the little guy is ahead of most other kids his age (see my later comments on this).  And, while Erin might think this has to do with the boy starting rather early, I'll suggest that it also has a great deal to do with the boy's opportunity to watch hockey more than most others his age.  In other words, his young brain and all his body's signalling devices have likely been memorizing all the game's movements for a relatively long time.
Okay, now for the more difficult questions…
Number One, I believe that the parent of a 4-year old is totally in charge of everything having to do with his or her youngster's hockey activities.  And I'm especially talking about the atmosphere surrounding hockey activities.  Some parents have a way of making each one a drudgery (ugh… or a job as Erin puts it).  Others can keep things light, and fun.
Secondly, there's the issue of whether three skates were week are too much for a 4-year old.  Personally, I'd say that's borderline.  Are three trips to the rink too much?  No, I don't believe so.  But then, it all boils down to my previous point — this having to do with the feelings (or atmosphere) associated with each trip to the rink.  What I'm really getting at is that those on-ice sessions not be viewed as compulsory, mandatory, whatever.  (If it ever crosses Erin's or her son's mind that, "Oh, I HAVE TO go to the rink today!" I'd say it's time to take a break.)  In fact, blowing-off an occasional session just might reap some rewards, because I've seen lots of kids come back with a vengeance once they've missed a session, making the next string of three per weeks all the more productive.
Third, there is something to be said for a youngster feeling good about himself or herself.  And in this regard, I'm talking about a player (of any age) taking a look around and realizing that he or she is better at something than most others.  I even know some psychologists who will tell us that the confidence gained in one area tends to flow over into other areas of one's life — like from hockey to school work, to self-esteem within friends, and so forth.  So, neither is it a bad thing that we give a kid the chance to excel at something.
Let me now share with Erin and others an analogy I often use…
You see, lobster is a delicacy for me.  Why?  It's because I love it, and also because I don't get to have it that often.  Shove it down my throat three meals per day for a solid week, and you can guess how I'd then feel.
In much the same way, I see a very delicate balance between helping a youngster get pretty good, compared to getting him or her so much practice time that they fall out of love with the game.  (And, by the way, that constant monitoring of a delicate balance should take place throughout a player's years in sport.  There's little doubt that Erin's son's dad still loves hockey, even as a pro.  And, that didn't likely come about by accident.)
Well, I think that about covers it from this old coach's perspective, with my main point to highlight how much control Erin and her boy's dad have over the entire situation.  Make sense?
*
As always, I invite input or other opinions from members, and I also welcome Erin
to Comment in the box provided below.  We can keep an ongoing discussion going right
here if that will help at all.
As many of you know, I released my new hockey coaching manual several weeks ago, and along with that came a pair of bonuses.
What I hope proves to be an awesome supplement to the manual is an mp3 audio recording which shares lots of real-life experiences I've had over 40-years of dealing with young hockey players, their parents and their coaches.
In addition, I also created a Hockey Coaches' Forum where manual owners and I might discuss problems, suggest ideas, and so forth.  In other words, while the original manual may be carved in stone, our experiences as coaches can continue to grow with every forum entry.
I'm writing today to let everyone know that the Hockey Coaches' Forum is out there in cyber space for the world to see.  So anyone can look over our shoulders as the forum grows.  (Would it help to have a manual of your own?  Of course.  But, it's not absolutely necessary for you to discover some new ideas.)
To date, I've added a few entries, mainly because my two next year's teams have already begun working out.  I'll continue to do that as I make more observations about my teams that seem to fit a manual owner's needs.  (Oh, and I'm also into that stuff NOW because this is the time of year when wise coaches get a jump on all their future opponents!)
So, have a look, and let me know what you think.  I'm always seeking for ideas.
If you'd like to know more about that manual, just click the photo above.

Ravi, one of our long-time and very active members, suggested I address something here at CoachChic.com.
What brought us to discussing this was the flurry of trades that took place before, during and after the recent NHL Draft.  More specifically, some not-so-nice things came to light in the media, once a guy had been traded.  Interestingly, we never seemed to hear those negatives before the given trade.  Once a guy was shipped out of town, however, it seems all his behavioral issues were fair game.
Some of what we've recently heard had to do with the players' off-ice activities, and some of them intimated that a certain player wasn't as good a teammate as he could have been.

Ravi and I talked on Facebook about that stuff, until he finally asked me to address it here.  I told him that I'd just recently watched a video done by our good friend, Shaun Goodsell.  And, while this doesn't deal with late-night carousing issues, it offers the best advice I've ever heard when it comes to being a good guy or gal in the lockerroom.
– Dennis Chighisola

Being A Good Hockey Teammate
Loading...
I don't know about you but, that stuff really meant something to me.
I don't think I've ever coached a team — youth to college — whereby players didn't at least somewhat pay more attention to teammates they knew well, and less to those they didn't know so well.  That, at least to me, is human nature.  So, I can't necessarily fault kids for doing what comes comfortably to them.  Of course, what Shaun had to say is an awesome way to look at that, and I'd highly recommend that every coach (and parent) make their young player aware of that viewpoint.  Just imagine what a lockerroom would be like if every player took that approach.
Then, just to give you a hint of something I'm working on — and maybe suggest something other coaches might try…  I'm digging through Google right now to find ideas for "bonding", or "ice breaking".  A lot of companies are now doing this, calling in specialists who will run all sorts of games that tend to get folks laughing and working together.  A lot of what we'll find in that regard involves purely mental tasks.  But, what I'm looking for are games involving small groups, these intended to get participants depending upon one another, and cheering for each other.  After all, that's what we look for during a game.
Anyway, I hope this gets everyone thinking — about how hockey players can be good teammates.
This topic really isn't a new one.  Still, the way a former pro player phrased the question (or his statement) sent me right to typing a pretty long, detailed reply.
How it started was that the guy Messaged me through Facebook, suggesting that, "The hockey invention no one has come up with yet would be priceless."  That new invention, gleaned from his having watched the Bruins win the Stanley Cup this week, was something that would "instill heart and desire in a player…"  He ended with, "Someone could make millions!"
  Okay, if you know this old coach by now, you know that got me going.  And, when I was done answering my friend, I just knew I had to share my thoughts with you.
– Dennis Chighisola

Instilling Heart and Desire in a Hockey Player
Now, believing in myself as I do, I wrote back to say that I see it as relatively easy to accomplish — with a couple of IFs.   Ya, a couple of dawgoned IFs…
My first need would be to get the players rather early, or while still young and mold-able.  (No way could I change the playing personality of a kid who is 10 or 12 or 15 or older.)
Secondly, I'd need the parents to be a help and not a hindrance.  (You don't think that matters?  Well, last year while I tried to enhance certain skills with a group of Mites, I had three  sets of parents tell me they didn't like the way I prodded their kids to try harder.   Now, to survive all these years as a coach, I have to be a pretty compassionate guy, and a pretty good teacher.  So the real problem, I'll suggest, is that the boys' moms were bothered a whole lot more by my methods than their kids.   My prediction:  all three boys will be out of the game within a few years — or at least out of very competitive levels, IF they're not allowed to grow with their teammates.)
Okay, so I'm boasting a bit as I write back to the former pro, telling him I know exactly how I like to start infusing a little heart or desire into the young players in my charge.  And, reverting back to a few drills I've mentioned previously in these pages, I suggested that I'd do it with some combative-type games…
I always begin with 1 on 1 keepaway.  Hey, how much closer to real game conditions can you get than to ask two youngsters to compete against each other for possession of the puck?
The second game I like to play is very similar to keepaway, except I'll send two young players into a corner after a dumped puck, and ask the kid who gains the puck to as quickly as possible put a good pass right onto my stick.
As you should appreciate, 1 against 1 games — of any kind — tend to really magnify the participants' desire for the puck.   Oh, sure, it can boil down to skills, too.  So, I have an answer for that…
Although every player on a roster should be able to ultimately do well against most teammates, I think we both know that the best skilled players will win most of the earliest contests.
This in mind, I'll suggest that it would be a good idea to purposely arrange match-ups in the early going.  Picture it, for example, that we pit the weakest two players against each other.  Both should feel they have a chance at winning, and both are more likely to give their all than if either was matched again a far more talented player.  At the other end of our roster, I'll suggest that the two best players probably won't act lazily if paired in such a game.  Ya, the last thing I want is for a player to either just go through the motions or totally give-up before the drill even starts.
As I intimated earlier, my friend was writing me with some Boston Bruins forwards in mind.   So I suggested to him that such guys — having reached that level of play, had had lots of successes as they climbed the hockey ladder.  In other words, it's pretty likely they won lots of battles along the way, many of them just like I've described above.
I raise that point to suggest that no one learns from failing more than they succeed.
I also felt the need to mention the numbers game that tends to take place in sport.  I mean, for every player we see competing at a high level, there were literally thousands of others he or she passed by.  The reasons athletes drop by the wayside can be pretty varied.  But, my thinking is that a lot of kids drop-out once they feel they can't compete anymore.  And, once again, we're talking about the kind of competing that takes place in my little 1 against 1 games.
Now, although I probably should have addressed a couple terms from the outset, I purposely decided to handle them at the end.
Actually, we in sport tend to toss terms around rather loosely, perhaps not exactly using the right words, or not explaining ourselves as well as we should.  Anyway, with that…
I think we all have a sense of what my young friend meant when he cited the importance of "desire".  In other words, he (and I) feel that it's extremely important for a player to want the puck — badly, to desperately want a certain valuable position on the ice surface, etc.
All I've suggested above is that we can start relatively young players on a path towards believing in themselves when it comes to battling opposition players.  And, to accomplish that, tasks must be do-able, at least in the start.  (If I challenge you to jump the Grand Canyon, you're going to walk away, and I haven't done a thing to help your self-confidence.)  Fairly even match-ups like I've described above give at least half a roster the chance to be successful, and it's quite likely even more than half of the kids will win some of those battles.
Along the way, even young players will start to sense that they accomplish more with added effort, and that the occasional extra grunt often spells victory.  At least that's what we should be hoping as we supervise those little battles.
I'm also going to suggest that even a single season spent doing these types of combative drills can stick with individual players for a very long time.  Little by little, the lessons learned mount-up, as does the confidence.  And, it will take a lot of setbacks in subsequent years to undo the belief a kid has in himself (or herself).
Oh, ya, there's one more term to address here.  And that's the matter of "heart".   Hmmmmmm…
I know my friend at the other end of this discussion had the best of intentions when he used that word.   And, it might even be appropriate to use if we're discussing professional players (although I even doubt it).  For my money, every youngster who goes out to try his or her hand at the game has heart.   I dare anyone to argue with me on that.
As a matter of fact, I'm guessing most kids also initially take to the ice with a batch of desire, too.
If there's anything that can go wrong with all this, it's probably that we adults — we parents and coaches — leave the kids to their own devices, and don't use methods that enhance their skills and confidence.
Oh, boy, do I have a story to tell.  But, let me do that after you've had a chance to see the video and hear this special song…
Loading...
Please DO share this page with anyone you think would enjoy the video (especially hockey moms and hockey dads?).
And please DO add your Comments below in the provided box.
If you'd like to immediately download the song, "Tommy's First Pair of Skates" (minus all the crazy sound effects), just CLICK HERE — in the event you'd like to play it lots of times yourself, or if you'd like to give it as a gift to someone special.

Okay, as long-time CoachChic.com members may have gathered, I'm breaking a little with tradition here — because *Gifts are normally reserved for you only.  In fact, if you don't mind, I'm going to keep this one available to the entire hockey world, mainly because I believe it deserves that kind of attention.
I'm hoping this makes sense to you, because my dream is to give this song a chance to become a hockey standard.
Of course, I couldn't ever do something like that alone.  So I'm hoping you'll help, and possibly share this page with anyone you know in our game.  (Come to think of it, you might have the chance to be a part of hockey history here, being one of the very first to hear John's song, and also being a part of spreading the word.  Actually, you can even go on record as one of the very first ever, just by leaving a Comment below.)

As always, thanks in advance for all your help!
– Dennis Chighisola

As for the Story Behind the Story…
Several years ago my youngest brother sent me a collection of songs he'd written, composed and sung for me to use as background music in some of my videos.  Those who have seen the video featuring me and Chomper (the NEHI mascot) have heard my brother on that soundtrack, and you probably also know that he's a real pro — using the stage name John Stevens, and entertaining regularly on cruise ships and around Orlando, Florida, at Universal Studios and sometimes at Disney World.
Anyway, the CD John sent me sat for a week or so before I had a chance to browse it for a video I was planning.  So, there I tinkered in my office studio, all alone at about 2 o'clock in the morning, as the third song started to play.
Gulp…  Almost immediately I got a lump in my throat and my eyes began to water.  Ya, it was — it is — THAT kind of song.
It didn't take long for me to know what I wanted to do with something so special.  However, it has taken me forever (like almost three years) to gather the right video footage and photos, and to envision exactly how things should go together.  And it's even taken me about the past month to work with all the assembled resources in hopes of releasing something hockey folks will truly enjoy.
As far as your enjoying it goes, well…  That's for you to decide, and perhaps tell me about.  I know several hockey moms have already written to let me know they cried hearing that song.   So, if you might use the box below, I'd love to hear you impressions, or even how my brother's story relates to your own.   Again, I'd really, really appreciate hearing from you.
Really, this entry was at least partly inspired by my previous post in this category — which included Dr Norris' pretty intriguing comments on USA Hockey's new ADM program.
At the same time, I'm hoping that by now my CoachChic.com friends have come to trust me as I search high and low for information that can put them far ahead of others.
So, with that, the following video should prove both entertaining and humorous.  You might even see a little of yourself or a child as you watch and listen.  Truly, though, Sir Ken Robinson's line of thinking has much to do with the way I happen to view young, developing hockey players.  I'll save my own thoughts until after you've had a chance to see the video, however.
– Dennis Chighisola

Do Schools Kill Creativity?
Okay, I'm hoping by now you've gotten the sense that creativity can be stifled within our educational institutions.  That established, however, I wonder if you've ever considered the possibility that a rather old sport — with so much tradition — can also squelch unique spirits and ingenuity.  Huh?
Just think…  If it wasn't for the stubbornness of a Jacques Plante, goaltenders nowadays might still be facing ferocious shots without a mask.  One has to wonder if Bernie "Boom Boom" Geoffrion was at all deterred along the way as he experimented with his new offensive weapon, the slapshot.  And, we have to really think about the chance that an overbearing hockey coach way back in their earliest years could have totally discouraged the creativity of a Gretzky, a Lemieux, or an Ovechkin.
As for me, I'll share this brief story…  A few years back, I tried a highly skilled little guy on the powerplay with some slightly older players.  Right off, that little guy started freelancing with our plays, which just as immediately drew some concerns from one of my assistant coaches.  I kinda chuckled at that, as I whispered to my assistant, "That's what I've been looking for all along!"  Our plays weren't meant to be regimented; they were just ideas for what we could do in various circumstances.
Oh, you or I might not be coaching a future Great One.  But, then, who knows.?  The point I'm trying to really make here is that our sport needs creativity.  So, we ought to think twice before making all of our youngest players conform to every old standard.
*
PS:  Addressing this issue just now with a Facebook friend, I was reminded of something I've always felt…  Ya know, when we have a roster full of good, hard working people, we always long for that one unique player who can seemingly pull rabbits out of a hat.  (I think you know what I mean:  a real magician when the chips are on the line.)  The sad part comes when some coaches get that one special player, beat on him or her for being creative, and seemingly try to turn him or her into an ordinary one.
*
Oh, boy, I know I've caused you to think more than a little on this one.
So, would you mind offering those thoughts?  I'd love to hear them!
Most members know this is the time of year when I'm rummaging virtually everywhere for new hockey training and playing ideas.  And, while I've been known to dig through plenty of on-line and off-line manuals, as well as scientific research papers, a site like YouTube.com can prove an equally valuable resource.
In all honesty, I don't like following what other hockey coaches are doing, mainly because most of them still do stuff straight from the '70′s or '80′s.  Still, I will check on them, and maybe borrow something that I can adapt to modern day needs.
Where I get the most inspiration is from checking on what folks in other sports are doing.  Perhaps because of their work environment — amid scientists, the likes of college track, tennis and football coaches are usually on the cutting edge.  But so are many independent martial arts instructors, strength coaches and boxing trainers.
That said, I've several times found the videos offered by Coach Miletto to be of special interest.  Take a look at the one below to see what I mean.
– Dennis Chighisola
Modern Hockey's Frantic Pace
Now, as I've watched the recent Stanley Cup playoffs, I've come to the realization that older generations of players just couldn't have ever kept up the frantic pace played today.  Oh, I believe the greats of the past would still be great today.  But then, they'd have different role models before them and around them, and they'd also have science on their side when it comes to training.
And it's that science I'm really thinking about…  I mean, the National Hockey League guys are unbelievably strong, they are fast, and they're in remarkable shape.  A lot like the Energizer Bunny, they just keep going and going and going.  And, although many within youth hockey aren't yet aware of it, most of these traits are owed to some really, really intense off-season off-ice workouts.
With that, I'd like you to take a look at the following video before I make any further comments…
"Suspension training" — as demonstrated in that video — is something relatively new (at least I've only seen it taken to this level over the past few years).  And, if I'm correct on this, it's sudden rise in popularity probably coincides with our want to enhance our athletes' core strength.  Ya, for sure, anything done hanging from ropes is going to REALLY tax the core muscles.
I might also mention that an athlete's arms and shoulders and back — and even his or her lower body — can be further isolated when hung in this manner.
Okay, now my personal tips, as I consider adding this type of training to The MOTION Lab…
I'd have to study this form of training for quite awhile to decide on how close the above demonstrated routine would help my hockey players.  I'm pretty certain I WOULD make lots of adjustments — in the exercises I select, their duration, intensity, and so forth.  Remember:  we're readying our players for hockey.
For God's sake, be careful when overseeing a program like this.
I'm sure you can search the web to find some fairly expensive suspension devices.  I doubt I'll do that, though.  Naw, I'm more likely to make my own, just as I have numerous other Lab gadgets.  In most instances, I need to make each new contraption fit with the limitations of the Lab, or with a unique way I want to use it.
As I joke often, "New England Hockey (or CoachChic.com) recycles!" 
  In the case of building my own suspension devices, I know I can combine some strong rope and used bicycle inner tubes to get the desired training effects.  Trust me, that the owner of a bicycle shop near you is going to be thrilled that you'll take a box full of old tubes off his hands.
You may not have thought of this before (because I initially hadn't), but tires and tubes come in all sizes and shapes.  So, it's likely you'll have access to long, thin ones, short and fat ones, and several types in between.  It might not be a bad idea to grab a number of each, since you'll want to test them later to match their elasticity with the strength of a given player or group of players.
As you sort through a batch of used tubes, inspect each one carefully for cuts and holes.  (Hey, there was a reason they were discarded.)  I continue to inspect these prior to each use, because there's always the possibility one will start to tear as it's subjected to lots of stress.
When cutting each tube, I usually begin by snipping a few inches to each side of the valve stem.  With that piece gone, what usually remains is a pretty long stretch of rubber.
In closing, one reason I like new gadgets is because of my concerns with the balance between repetition and boredom.  Oh, I love to challenging my older players, and helping them gain the same frantic capabilities their older counterparts now achieve.  And, it's likely I could get this done with a limited amount of gear.  Still, players like change, and they especially like to fight against some new tool they haven't seen much before.  So, while science might suggest that one gadget or another can do the job, we coaches have to remember that it's our artful approach to training that often spells the difference.
*
As always, I'd love to hear your feedback on this subject!
It's interesting that my friend, Bruce Turpin, should publish on the following topic at this time.  After all, it's pretty much been my mantra here for several weeks.
Anyway, I don't want to spoil things by getting into that now; Bruce will do the job even better than I.
Then, just so you know, Coach Turpin knows his stuff.  He holds a Masters Degree in Physical Education, and he's one of the best to ever work within my hockey school staff.  So, enjoy, and especially learn from a very bright man.
– Dennis Chighisola

With summer right around the corner, are you being S.M.A.R.T. ?
Summer is quickly approaching! Do you have a plan? Do not miss out on a great opportunity to prepare yourself for next hockey season. You have 10-12 weeks from the end of the school year to the start of a new one, leaving plenty of time to work on developing your game (both physically and mentally). Will you use this time wisely? Do you know how to use this time wisely?
Can you tell me what are you doing today to become a better player (or a better person)?
The above is a pretty robust question if you don't have an understanding of where you are and where you want to go (ie. what you want to accomplish). How will you know if you ever get there? How will you even know how to get there?
As your summer gets underway, what paths will you take? If you haven't begun to do so, you need to start thinking about what you want to accomplish this summer and what you want to accomplish next season. Not only thinking about it, but writing it down in the form of clear, concise goals. These written goals will help guide you toward your destination and in times of difficulty can be used to re-focus your efforts and get you back on track.
Your goals should be straightforward and focus on what you want to happen. As you go about creating your goals, you should incorporate the SMART model for goal-setting.
S — Specific: think about what you want to accomplish, why you want to accomplish it, and how you are going to accomplish it
M — Measurable: you need to be able to gauge your progress
A — Attainable: you need to set goals that you can achieve, nothing to easy, nothing too hard, but they need to be outside your comfort zone
R — Realistic: can you realistically achieve this goal (within the availability of your resources, knowledge and time)
T — Timely: have you set a time frame and end point for this goal
Goal-setting can be a powerful tool if used appropriately and consistently. Every college coach I worked with last summer conveyed the importance of goal-setting within their own programs. They stressed the need to accomplish this, not only on a team basis, but on an individual-player basis as well.  Some of the many benefits derived from the goal-setting process include providing you with something to strive for, motivating you to take action, creating benchmarks for success, and building up your self-esteem.
I encourage you to take time to think about what you want to accomplish this summer, why you want to accomplish it, and how you will go about accomplishing it. Remember to create clear and concise goals following the SMART protocol;  create daily or weekly goals that can be used as stepping-stones along the pathway towards your overall (or long-term) goals; set goals that are attainable, but outside your comfort zone, as they will feel much more rewarding and satisfying when they are achieved.
Let me finish this post, by re-asking the following questions:
WHAT ARE YOU DOING TODAY TO BECOME A BETTER PLAYER
and ARE YOU BEING S.M.A.R.T. ABOUT IT?
*
Bruce Turpin just began a blog you might want to follow…  Functional Training for Hockey
*
If you have questions or Comments — on this topic, or for Bruce, please leave them below.
I think it's really neat all the wonderful people I've met in this game.  And I count Cathy Cuff Coffman as one of the nicest of them all.
Actually, we go way back to when her oldest son first attended one of my summer hockey schools in Reading, PA.  Back then, I didn't know the story she is about to tell, but it would have explained why Cathy knew what she was talking about whenever we discussed the game.
Her boy Tim and my grandson attended that first school together, and ultimately became great little friends over several more summers.  And, while the boys eventually went their own ways in the game (both now starring in college hockey), Cathy and I have attempted to stay in touch.
As you might gather from her style, Cathy Cuff Coffman is a freelance writer (and a very good one).  I know you're going to enjoy the following, and there's a pretty good chance that a lot of members will connect with her story.

– Dennis Chighisola
We Are An Ice Hockey Family (Thanks To My Dad)
My Dad did not play hockey. His sport of choice growing up in Brooklyn was baseball.  Ice hockey was always around Philadelphia in one form or another—several minor league teams trekked their way through Billy Penn's town, and my dad would frequent the games. If there was play by play on the radio, you can be sure our transistor was tuned to the game.
But when Ed Snider gambled and brought the Flyers to Philadelphia, my dad was one of the first to sign up for season tickets.  The year was 1967. I was five years old. And so began, in earnest, our family's love affair with ice hockey.
I'm the oldest, and grew up as a rough and tumble tomboy. I was, in essence, my dad's first born son. Sports brought us together. I played softball at a competitive level, and also played field hockey and lacrosse. A rival school had a girl on the field hockey team that also played ice hockey. I wanted to do that. "Learn to skate backwards," said my Dad. And so I spent my allowance at the local rink, skating and working on cutting "C's" in the ice to skate backwards.
I told him I learned—and he still wouldn't let me sign up for the local team, the Springfield Quakers (named after one of the minor league teams that briefly made Philadelphia their homestead). Later on—as an adult—I realized that ice hockey was just too expensive for a truck driver's salary.
But I digress.
So after a few years of season tickets my Dad and his friend worked their way into the front office of the Flyers—literally. He became Ed Snider's bartender. He and his friend shared the job, and the job came with two season tickets in Section X of the famed Philadelphia Spectrum.
So while my Dad tended bar just 10 rows away, I and a sibling got to watch Flyers hockey from atop the opposing players' blue line. After the games we would go to the Superbox—Snider's private suite—and clean glasses while my dad entertained the players after the game. We were privy to these young heroes as they drank and regaled in stories of the game. This was before they headed out to their favorite watering hole in South Jersey, where most of them lived. It just didn't get much better than that.
My Dad's love for the game was infectious in our family—even my Mom, the most non-sporty person there is, watched with intent and knowledge. One of my favorite pictures of my Dad is one where he's in his recliner, covered by an afghan, watching the Flyers on TV. His hands are raised above his head, and when I look at that picture I can here him yelling "Score!"
Fast forward to 1991. My four-year old son, Tim, decides to trade in all the birthday presents he received for roller blades and a stick. I obliged. No kiddie rollerblades—inline three-wheelers with no brake pad. The little guy—who had seen enough hockey on TV, transferred what he viewed to his feet. The boy could skate. The next year, he was on the ice, skating as if he had been doing it all his life. He went right to the Mite A team. And my Dad couldn't be prouder.
My Mom and Dad came to as many of Tim's games as they could. One particular match was against a team coached by Ed "Boxcar" Hospodar—a former Flyer who my Dad had served in the Superbox. Tim's team was down by two goals, with a minute left to play. Tim, in quick succession scored three goals to put the game away. Dad didn't have much to say—he was proud—turned to me and said, "That boy is fast."
The next year Tim made a Tier I AAA team and the realization of travel set in. We had two other children at home and I was afraid the travel would be too much. Not to worry. Dad went out and bought a conversion van and said he'd take Tim to as many games as he could.
That never happened. That summer Dad passed away suddenly. My Mom sold the van. Our daughter Kelly was bitten by the hockey bug, and she turned into a fine Tier 1 boys' goaltender. Our youngest, Joe, eventually laced up the skates as a happy recreational player.
But it's my Dad and his infectious love of the skill and effort put out by hockey players that turned my family into a hockey family. My husband is from West Virginia and knew nothing of the game. When he took a job in Philadelphia, my Dad welcomed him to our town with the season tickets in Section X. Dad was tending bar, and snuck us a bread bag filled with jumbo shrimp. My husband felt the energy in the Spectrum, I don't remember who the Flyers were playing. But I remember the feeling of passing something along to my husband that colored the fabric of my life for as long as I could  remember.
Our involvement in hockey is winding down. Tim is a college player entering his senior year. We make as many of his games as we can. Kelly laces up the skates as a Flyers Skate Girl, working the ice during Flyers' games. And Joe is a midget defensemen who calls his brother with highlights of his Tier II games. A corner of our basement is filled with used hockey gear. And every once in a while, each of the kids will say, "I wonder what GrandDad would think?"
His hands would be raised above his head, and he'd be shouting "Score!" And then he'd serve up another drink.
*
As I mentioned earlier, Cathy is a freelance writer located in Elverson, Pennsylvania.  So, if you're interested in asking about her services, just email her.
– Dennis Chighisola

*
As always, we enjoy your Comments.  Also, if you have a story to tell –
about a special hockey memory, this is the place for it!

If ever there was an audio program players, parents and coaches should listen to, it's one like this.  I mean, at one time or another, all three parts of the hockey population wrestle with important decisions, large and small.
And, while I'd like to think there is already plenty of help here within these CoachChic.com pages, it's awesome when we're able gain yet more insight from someone like a pro scout.
As always, I'm indebted to my friend Shaun Goodsell for providing this interview.
– Dennis Chighisola

How Pro Hockey Scouts Think
Gordie Roberts was drafted in the third round, 54th overall by the Montreal Canadiens in the 1977 NHL Amateur Draft. His professional career started in 1975 when he was signed as a 17-year old underage junior by the WHA New England Whalers. He represented the Whalers in the 1977 and 1978 WHA All-Star Game and was still with New England when the NHL and WHA merged in 1979.
In 1980, the Whalers traded Roberts to the Minnesota North Stars for Mike Fidler. He remained a North Star for eight seasons before moving to the Philadelphia Flyers in 1988, who promptly traded him to the St. Louis Blues after only 11 games. During this time, Roberts also played for Team USA in the 1984 Canada Cup as well as the 1982 and 1987 Ice Hockey World Championship tournaments.
Roberts won 2 Stanley Cups with the Pittsburgh Penguins in 1991 and 1992 and became the first American player to appear in 1000 NHL games in 1992. He played for the Boston Bruins during his final two years in the NHL.
Post Playing Career
Roberts served as the player/coach of the 1994-95 International Hockey League Chicago Wolves as well as the assistant coach of the Phoenix Coyotes for the 1998 and 1999 seasons. In recent years, he has worked as a pro scout for the Montreal Canadiens, specializing in pro scouting evaluating teams / player in the NHL and AHL to consult with GM on trades and free agents. The Mental Edge is proud to have Gordie as a Mental Edge Coach that specializes as an Advisor to hockey players in their player development and possible future hockey career.
Awards and achievements

Inducted into the United States Hockey Hall of Fame in 1999.
As an Insider, you have a front row seat as Shaun and Gordie talk about his NHL Career, post NHL Career and how he's now helping hockey players!  (Just press the arrow below to listen to the interview.)
Audio clip: Adobe Flash Player (version 9 or above) is required to play this audio clip. Download the latest version here. You also need to have JavaScript enabled in your browser.
Shaun and his staff have many other awesome interviews available (at no charge) over on the Mental Edge website, and I highly recommend CoachChic.com members take advantage of those.
– Dennis Chighisola

I sometimes ask myself if I really need to write something like this.  Then, moments later, I realize it's an absolute necessity.
Oh, my guess is that long-time CoachChic.com members already know what I'm about to say (although they may not mind a brief reminder).  On the other hand, I'm betting a lot of folks who just pass through here would be helped by knowing that success in our game really does need to start about now.
–  Dennis Chighisola
Winning Hockey Starts Right Now!
In a way, I don't blame anyone whose been through a long, grueling season for wanting a break.  I'm no different, and I haven't even been subjected to the bumps and bruises players have taken, or as many stresses as some coaches and parents have felt.  Ya, I think everyone needs a little time off.
On the subject of taking a break, however, let me remind members of the article I placed here long ago, about the old Soviet's design of "A Year-round Hockey Training Plan".  I've gone into quite a bit of depth in that earlier post, and you really should read it.  However, the part of the plan I'd like to highlight right now — for any player's sake — is what we all refer to as the "post-season" part of that 12-month cycle.
For, in reference to that time immediately following the regular season, a lecture I caught in Moscow years ago suggested players use that as a period of "active relaxation".  In other words, while some time is needed to heal the wounds — be they physical or mental, USSR coaches didn't want their players to go backwards in their development over those weeks or months.  So they had them engage in all sorts of fun yet challenging activities.  Better yet, players who undertake a well thought-out approach to active relaxation can often be on their way to huge physical (and even mental) gains.
As a brief aside…  Over the past few weeks, I've had several similarly themed conversations with the parents of my littlest hockey players — like the clinic kids who are 5- to 7-years old.  And, I've (as gently as I could) warned those parents about what I've seen happen to players who take extended time-off.  In almost every case, those kids arrived far behind their former classmates once the fall came, and they frequently lagged behind their friends for the entire next season.
Now, I mentioned that last problem just to draw a distinction between those who take a short break and those who abandon their game for a 5 full months (count 'em:  April, May, June, July and August).  (It's my hope that the kids in my charge will get the best of two worlds, because I'm designing a sane off-season routine for them, but I'm still going to have them flying as they enter their next season.)
I'll not go into too much detail here — about what to do during those many spring and summer months.  Every player is different, and consequently he or she has different needs.
With that, the last statement — about players having different needs — leads me to something I really do want to discuss in greater length.  After all, the late winter and into early spring is the right time to reflect on the past season, and it's the right time to use what we've learned to set a new course.
I'm sure I and a host of guest specialists have provided members tons of help within the 400-plus posts found here.  So, a player or parent should be able to scan through the various category headings to find exactly what he or she needs.  And, if you don't find it, I want you to let me know.
Next, I'm going to slide my focus towards coaches.  And I have to return to the way I opened this discussion, worrying that a lot of my hockey brethren will put their coaching hats away until it's almost time to hit the ice again in the fall.  To this I say, "No!  No!  No!"  And I'll also restate the title of this piece, as in, "Winning Hockey Starts Right Now!"
Actually, I go into this topic in some depth in my new hockey coaching manual, "How to Assemble & Teach A Basic Hockey System".  In a nutshell, though, I describe the hockey coach as somewhat an architect.  And, with that, I'll suggest that he or she has to design very detailed plans that just can't be scribbled in a night or two.
In fact, I'm using that manual as an outline right now…  Oh, some of that book talks far over the heads of my youngest team, while it doesn't include all the more sophisticated X's and O's I'll use with my older team.  Still, the outline I've used for that manual would probably provide some reminders of things I'd want to consider at nearly any level — beginners to pros.
Again, I'm already into that phase right now, especially as I look ahead for the sake of my older guys, a AAA Bantam Minor team, as well as individual players I'll oversee within my Hockey BootCamp.  (As I hinted at above, their planning is going to have to be far more elaborate than the way I'll aim to ready my little guys.  Not that the youngest ones won't need plenty for me to ready; it's just that the older guys will require a whole lot more.)
Lastly, let me emphasize the pace I'm hinting at here…  If players wait until close to the start of their season, I think you'll agree that they'll arrive totally unprepared (and out of shape).  Going slowly and steadily, though, is sure to have them ready by next fall.  From the coaching side of things, I'm not looking to panic in the end — like sometime in August, just so I can have something together.  Naw, I and my players are starting right now, so that we can be totally prepared when we need to be.
*
Just so members know, my work with local students and teams provides lots of unbelievable fodder for CoachChic.com entries.  In other words, members will get to follow me as I deal with the numerous things that arise over the coming year — be they my need to troubleshoot problems, our sometimes successes, and our sometimes failures.
I'll be working with junior high, high school and adult members in that Hockey BootCamp.  A lot different from my teams, I'll be looking at each player as an individual.  I'll try to let you in on the way I analyze their skating strides and skills, I'll let you know what I'm doing differently for unique body-types, and I'll also let you know how the various age-specific conditioning goes.
Next fall should mark about my kzillionth year of running a Learn-to-skate/Learn-to-play program.  That's where I do my "Mr Rogers" impression, and gradually bring those little rascals from "snow eaters" to "daredevils on the ice"!
One "Mighty Mite" team will be formed out of those Learn-to clinics.  So, those who will be coaching a similar team might benefit from the way I introduce little ones to their first games, their first experiences at dealing with hockey's rules, face-off positioning, even sitting on a team bench.
A notch up from that team is a Boston Bandits Mite AA team.  These little guys will be pretty good, but not quite as mature as the AAA Mite team I coached this past winter.
The oldest team I'll run next season will be a Boston Bandits AAA Bantam team composed of all first-year Bantams, or Bantam Minors.
I actually start with the latter two (Boston Bandits) teams next week, holding a get-together known as the team "Meet & Greet"  — where I'll go over team related rules and such with the parents, and then later skate with my players.
The biggest challenge of the two will be my older team, which evidently struggled pretty badly last season.  Not pinning the blame on anyone here, let me say that I've needed to at least slightly change the character of that team without having to cut every single returning player.  So, I suspect members should find it interesting to see how I try to turn that team around.
Anyway, I mention these things because CoachChic.com members should enjoy — and hopefully benefit from — the way I deal with so many situations over the coming year.
*
I just thought I'd add a timely update here…
Most of my next year's AA Mite team members are playing for me in a rink-run spring Mighty Mite league.
Part of the reason I'm loving this is because I now have the opportunity to assess the kids who are currently with me.  One assessment has to do with the positions I'll ultimately slide each player towards, while another involves me taking notes on their needs, both individually and as a group.
For sure, some of the readings I'm taking on these kids have to do with their skills.  So, already I've started planning some drills that are sure to help them reach a higher level.
What some members might not think about, however, is the importance of noting each kid's individual playing personality.  In other words, some will tend to be naturally conservative, while others are super-aggressive.  Oh, I have ways to bring some aggressiveness out of the ones who need it.  But, we coaches (and parents) shouldn't believe we're going to greatly change a kid's innate personality.
So, with the latter point in mind, I'll filter a lot of the kids towards specific playing positions based on whether I sense they'll want to sit back a bit, or maybe go hell bent for leather.  (If you think about that stuff, I'm sure you'll also start thinking about where it might be best to play given personality types.)

One thing I also have to decide pretty shortly is how much systems play I'll give this team.  In other words, can they handle the "L" forecheck I usually prescribe for young teams, or will I need to go to something else that's even easier for them to learn?  Actually, I've had some thoughts swirling around in my head lately, and I'll be sure to let members know more if I decide to go another way.
*
A few years ago, I was probably one of the few hockey coaches to communicate with his players and their parents via a website.  My guess now, however, is that lots of you are currently doing this.  I also know that a lot of you are using sites that have been prepared by other companies specializing in such offerings.
No matter, I'm going to soon provide members only a brief rundown on the way I create a site for one of my teams.
In anticipation of that, I'd really like you to take a look at Blogger (<= click there).  Blogger is actually a free website service provided by Google.  It costs nothing to create websites there, it costs nothing to create a Google Account, and then there are a number of other reasons I tend to use it — especially when it comes to my teams.
So, if you don't yet have a team site, and you'd like to create one, I think Blogger just might be right for you.
*
As always, I love it when you Comment on a post — with either your personal feelings or questions.
I don't usually like to sell anything within these pages.  At the same time, I'd feel rather badly if I didn't let my favorite hockey people know about something unique, or something that could save them some money.  So, please allow me to do this just once…
– Dennis Chighisola

My New Hockey Coaching Manual
A number of years ago I wrote what I felt was THE definitive manual for coaches of young players, and I titled that "How to Assemble & Teach a Basic Hockey System".
That 72-page book sold awesomely, but the loss of a key office worker ultimately put the sale of hardcopies on hold (mainly because I just didn't have the time to do the physical things involved in the sales and shipping process).  Nor could I take the time to retrain a new office worker.
Let me tell you, though…  That manual was awesome AND THOROUGH.  Hey, if you've come to know me by now, I tend to always act like a teacher, so I undertook the writing of that manual as if I was holding a new coach right by the hand, and telling or showing him or her exactly how a young team should go together.  Again, if you know me, you know I over-explain absolutely everything, just so that the information I share is perfectly clear.
Okay, so the world has changed — a lot — since I first wrote that book.  And mainly I'm talking about the arrival of the Internet.
Now, two recent events got me to thinking about that manual again…
First, I was searching for a way to help the young assistant coach who was about to take-over a team I'd coached this past year.  I mean, I wanted to arm him with all the background information that caused me to decide on a given forecheck for our kids, the whys and wherefores of our breakouts, face-off plays and so forth.  In other words, I wanted to share with him how I think when it comes to putting everything together for a young team.  And then it struck me:  almost everything I could ever tell him about is contained in that earlier written manual, "How to Assemble & Team A Basic Hockey System"!
Yet something else struck me as I thumbed through what I was about to give to my young assistant.  "Hmmmmmm…" I thought, "Even I've gotten away from a few of the important concepts I'd described in there!"  Not only that, but it also hit me that most of that manual is appropriate to what I'll need to do with my new Bantam aged team!  Ya, hockey principles are hockey principles, no matter the level, and I knew that the things I outlined in that book apply to almost all age groups.
Anyway, if you want to know more about my new coach manual, you can go hear:
How to Assemble & Teach A Basic Hockey System
There IS some urgency, because the price will go up in a few days
(that's why I'm tell you about it right now)!

The first discount deadline has passed,
but you can still save by ordering before April 30, 2011.
To be honest, I'm trying to almost give this away right now;
the eventual cost will be $27 by later this spring.

So much has changed in the science of strength training over recent years, with new terminology cropping up all the time.  Truthfully, if you grew-up playing hockey (or any other sport) during the '60s, '70s or '80s, it's best that you forget all you learned back then, and stay tuned here at CoachChic.com.  (Topnotch specialists — like Scott Umberger and Jason Price — and I are sure to keep you abreast of the very latest in scientific developments.  In fact, Scott and I have already done several in depth posts on the subject of "periodization".)
– Dennis Chighisola

Periodization in Hockey Strength Training
Let me begin by once again providing you an oversimplification of this term…
Appreciate that our bodies adapt to training over a span of time.  And, as a body gets used to the training, that training tends to have less and less impact.  In other words, gains stall, or the athlete hits a plateau.  It should make further sense that some staleness (or boredom) can also result from sticking to the same routine for very long (and this goes for any sort of training, not just strength related).
Personally, I'd learned this in my younger years as I engaged in strength training, ultimately reading that the best way to avoid plateaus was to occasionally — or, should I say "periodically" — change my training routine.  Back then, the idea was to rotate exercises that worked similar muscles or muscle groups, thereby forcing the body to continually adapt to new conditions.
I said that was an oversimplification, because modern day periodization has been taken to whole new level.
Okay, so what got me going on this topic is the release of a new hockey readiness program being offered by my buddy, Jeremy Weiss.  (Jeremy and I have known each other for a few years now, we come from similar Phys Ed backgrounds, and we've shared a lot of ideas when it comes to hockey training.)
Now, as many of us start to turn our attentions toward off-season training, Jeremy will ultimately offer a special program aimed at helping hockey players work at home without the need for costly ice (and you ought to know how strongly I feel about that).  You don't have to purchase his program, however, to have access to several awesome videos…
The first video has just been released, and it deals with the above noted strength-training concept called periodization.   (As Jeremy describes it, "Periodization is a really effective way to keep consistent strength gains and to avoid plateaus.")
Okay, here goes, on periodization…
Loading...
*
Some time has passed since the above post, and all of the introductory videos have been taken down.  However, I've grabbed them for you, with the ones on cardio training for hockey and  nutrition to follow…
Loading...
Loading...
At this point, Jeremy has a new video posted on his site, this one explaining the off-season training program he's offering.  Actually, I thought it would be extremely expensive but it's not.  So, if you can't get this old coach, Scott Umberger or Jason Price to train you live, Jeremy provides a different option by helping you train at home…
Click here to view more details
*
Please let me know what you think about those free videos, and about the idea of me sharing such within the CoachChic.com website.
Shaun Goodsell, MA
It is probably safe to say that every person has something they want that they do not currently have. For some it boils down to more success. Still others want less stress and heartache. So the question is, what is the critical factor that leads to accomplishment?
The most popular ideas include setting goals, hard work and having confidence in yourself. Although these are important, accomplishment requires that you are ACCOUNTABLE. In other words, you have a commitment to someone else to follow through on your word. Research shows that when you make a statement to someone else and are asked to "ACCOUNT" for what you have done or are doing to move towards that goal an element of "pressure" is present that is crucial for those that are serious about accomplishing their goals. In business it is often stated that what is expected gets inspected. In our day and age we have moved so far from this. Most people have stopped dreaming, and even more problematic, wouldn't consider sharing their hopes and dreams with a person that would hold them to what they have said. Actually, in some circles if a person would provide accountability they would be chastised and told to mind their own business. The fact is that there is no accomplishment without discipline and follow through on necessary elements of success. The law of cause and effect dictates that effect is the by-product of cause. The concept of cause is what we do and effect is what we get. Mustering up the capacity to DO the things necessary is enhanced in a culture of accountability and a kind of "Peer Pressure" is formed. When this plays out in the right manner success is elevated at high rates.
If you are one that has a goal you want to accomplish here are three simple, but vital, tips in being able to realize your potential and accomplish your goal. First, write your goal down with clarity. Most important here is that you have to be able to measure it. Second, establish the actions and commitment required to accomplish your goal. Third, become part of a group of people that will "inspect" your daily actions to determine whether or not you deserve to accomplish your goal.
The Mental Edge has a new service launching in February to provide you with your own private web page that includes a place to record your goals, track your actions and have a Mental Edge coach overseeing your daily record of your actions and providing immediate feedback. All this can be done on your smart phone or home computer by registering for our Mental Edge Goal Achievement Program.
The Mental Edge is committed to training kids through these types of experiences. For more information and to begin your life training process give us a call today 763-439-5246.
Shaun
My friends here at CoachChic.com might be interested to know that I had a plan concerning members going into this venture.
I'd set a certain number of early sign-ups that I would refer to as "Charter Members", and I'd reward them with a special, reduced membership fee.
Having reached that magic number a few weeks back, I then set January 31, 2011 as the closing date for Charter Memberships (yes, the monthly fee goes up as of February 1).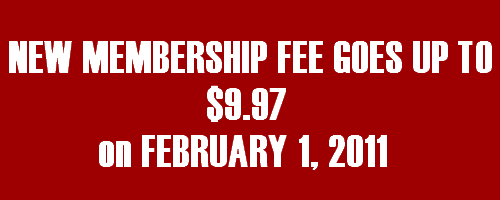 Those currently enrolled at CoachChic.com will remain at the lowest rate as long as they remain members.
Then, always looking to give back to the game I love — and to my favorite people on the planet, members should expect even more within the CoachChic.com website over coming months (and years).
Thanks so much for your support;
I love you folks!

– Dennis Chighisola
Let me begin this entry with the suggestion that I was less than the ideal 20-something hockey parent.  Frankly, I think I was a bit too much — over the top even, and I probably should have taken "the pill" I sometimes recommend to current day parents.
That said, I've coached the game now for 40+ years, and I've seen lots and lots over several generations.  In other words, I've lived, I've learned, and I've accumulated plenty to share with those who are willing to at least consider what I'm about to say.
– Dennis Chighisola

Hockey Parent:Coach Relationships
Okay, so a fresh season got underway a few months back, with a whole bunch of players reporting to their new teams and their new coaches.
Personally, I like to see each of my new players — or my new team — as a blank canvas on which to paint a new masterpiece (okay, so I think I'm a pretty dawgoned good teacher/coach).  In the case of older players, their canvases may already be painted upon, but I can at least hope that I might touch-up things where needed.
Hockey parents, on the other hand, are all new to me, whether they've been around the game for years or not.  Going into the season they're all great people, as far as I'm concerned (while a few of them are at least innocent until proven guilty —
).
Joking aside, I have to state right now that players and parents are a package deal — at least at the youth hockey levels.  In other words, if a kid is a pain but the parents are nice, the coach is still going to have headaches.  And, of course, turning that around isn't going to change the aggravation factor any — as in the kid being great but the parent/s driving the coach crazy.
I hope that makes sense to you, 'cause it's a fact, like it or not.  Each hockey family IS a package deal.
Man, do I have a story for you…  I'm aware of an awful relationship that existed between a long ago high school coach and a hockey family.  Actually, the story was famous around these parts.  The coach was a legend.  Evidently the player was also really, really good, and this was on one of the better teams in Massachusetts.  The sad part is that the boy's dad was an alcoholic, and he could get pretty loud and terribly abusive around the arenas.  So, as I understand it, the deal the coach had with the dad was that, anytime he knew the guy was in the rink, his boy sat.  Was it unfair to the kid?  Ya, I'd have to say so.  But, who caused the problem in the first place?  Frankly, I'd have a hard time hurting a kid just because his or her parent was a jerk.  Still, I've never quite been in that old coach's shoes.  (Ugh…)
So again, let me establish that it's hard to separate parents and their kids when a coach has a team load of players and grown-ups to deal with.
The above story is of course a drastic example of what I'm getting at.  That story in mind, though, I have to suggest that there's a far subtler danger hockey parents must consider for the sake of their kids.
And, on my way to explaining that, let me repeat:
that most kids and parents kick-off their new season with something like a clean slate (I'm presuming that every single kid wants to learn, and that every parent is there to support their young player towards that end).  Ya, I'm assuming…
Okay, so what happens to make it all go wrong?
Well, I'm going to share something with hockey parents (and other coaches) that should ultimately make sense.  Furthermore, I'm going to suggest that it's purely human nature that makes the following possible, actually inevitable…
First, picture that a parent (or two or three) appears to not follow the coach's lead.  In one instance, maybe a parent outwardly rebels against the coach's handling of his or her youngster.  In yet another case, appreciate that a coach can sometimes just sense that a parent isn't supportive or on the same page.  In either type scenario, the coach will likely get the feeling that there's going to be a problem down the road, at least with certain players or parents.
Why so — or why is the coach likely to keep that relationship in mind?
Is it not human nature for most of us to be wary of negative situations?  And, once he or she is burned, is it possible that leaves at least a slight scar?  You can almost bet on that; it's only human nature.
Secondly — and here's the most dangerous part of all this…  Although it may or may not be intentional, a coach just might start treating certain kids differently.
Ya, and it's that last one I'm here to warn all youth hockey parents about.  For, you see, no human being is into pain — including your youngster's ice hockey coach, either consciously or subconsciously.  The way this might manifest itself is that the coach might do some extras for most players, while there is the distinct possibility he or she is going to avoid extra interactions with the perceived "trouble family".
Now, you might at first think a coach is being mean if the latter occurs.  But, I don't think it's always done intentionally,  No, again, I have to suggest that it's often subconscious.
Think about your own circumstances — whether at work, within your neighborhood, or among family or friends…  I'm sure you can immediately identify a handful of folks you'd go out of your way to help.  At the same time, there's probably that one person in each circumstance who always seems to bring-on problems, and you probably quite often do your best to avoid him or her.  Hey, you may have already been burned once — or you've seen them burn someone else, so why go out of your way to get torched again?
And that's why I'm saying this parent:coach relationship thing is really a matter of human nature, and I'll also suggest that it should make all the sense in the world to any rational adult.  Moreover, the way I've explained it, I hope hockey parents will also see how this same thing can occur away from the rinks — at school, and in a whole bunch of other group settings.
In closing, I'm not saying that parents and coaches shouldn't communicate.  They absolutely should.  The frequency of those communications might be considered, however — as in How much extra attention do you (or your youngster) really need?  And, by all means, the tone of those communications ought to be seriously pondered.  Like it a not, a hockey coach is human, and he or she is going to ultimately steer clear of problems (as are future coaches when tryouts come around).
*
PS:  None of the above absolves a lousy hockey coach.  I deal with that subject, as you've probably discovered, in numerous other entries within this site.  That out of the way, the above is the best advice an old and experienced hockey coach can offer parents, whether their youngster's coach is good, bad or ugly.
*
I welcome youth hockey administrators, coaches, parents, and even older players to distribute the link to this page to others who might benefit from my advice.  And, of course, you can express your opinions in the Comments box below.
Aaaaah, I love it when folks toss their hockey problems my way (even if I'm not sure I can answer them)! 
Okay, so I just received the following question (which might just be a huge challenge for me).  Please take a read…
– Dennis Chighisola

A Great Hockey Skater Is Suddenly Falling(?)
This actually came by way of a Comment, but I thought it worthy enough to address in its own post.  Here's the question verbatim:
"my son plays in a novice select team is 8yrs old…a great skater..but is falling alot of late…..Why ??"
Hmmmmmm…  Why, indeed.
Quite obviously this is a difficult one to answer without being able to see the boy.  (I surely wouldn't mind receiving a short video clip of the youngster, just so I might do a lot better than I'm going to right now.)
That said, the best I have to go on are the following assumptions:
1) dad says he's a pretty good skater;
2) it sounds like the level the boy is playing is pretty decent;
3) it also sounds as if the youngster's frequent falling is something that's just started happening very recently.
The reason I wanted to state all that is because it probably at least makes it possible for us to discount the kid being an awful skater who ought to fall plenty anyway.
That established (I hope), my educated guess is that we have to look in two separate areas for an answer…
1) Equipment-wise, I'd look at the skates.  Has there been a change in these important pieces of gear — either in a switch to new or different blades, or is there something wrong with a recent skate sharpening?  (To be honest, I don't think new boots would make a player fall, but something being drastically different about the blades or sharpening surely could.)  And, of course, it would be nice if it was that easy to resolve the boy's problems — by just fixing a piece of gear, I mean.
2) After that, we obviously have to consider a physical problem of some sort, and this I'll question on several fronts:
- if recent skating problems happened about the same time the boy joined the current (select?) team, it could be that many pretty talented opponents are causing him to have difficulties keeping-up (having to change directions quickly, etc);
- I don't usually associate growth spurts with kids far younger than puberty, but a sudden change in one's body can surely bring about some difficulties with fine motor skills;
- God forbid, but I very long ago had a really talented student of mine start having some similar problems, and this was later diagnosed as a very serious health issue.
Okay, that's where I am right now — suggesting that the dad work his way through that short checklist, first starting with the possibility that the whole thing has to do with an equipment (or mainly a skate) issue.
I'd also invite him to work with me on this, so that we could go back and forth to troubleshoot things.  So, if you would, dad, let me know what you discover from going through that list, and even send me a short video clip if you can (I'll provide advice if you don't know how to do it).
Finally, I'm sure the dad won't mind that I open this discussion to others.  Ya, I think it would be helpful if anyone else has an idea they think ought to be included in the checklist I've plotted so far.
*
Oh, did I say I love questions?  You know I do!  And, I also love feedback or Comments from members, so please join-in!
I'll begin this by saying that hockey actually began for me when I was about 9- or 10-years old.  Up to that point I'd been mostly a baseball and football enthusiast, mainly because those were the sports my dad was most interested in.  But then, my mom's youngest sister married a guy who was all hockey, and he soon got me hooked on that game too.
This entry isn't about those earliest playing days, though.  No, what I'd like to share with members are my earliest days in coaching, when hockey REALLY began for me.
– Dennis Chighisola

How Hockey REALLY Began for Coach Chic
I'm guessing that those currently into hockey will find this kind of interesting, but when I was very young, most of the really good hockey in these parts could only be found in the big city of Boston, Massachusetts.  And it trickled only slightly outside the major city to close by smaller burgs like Weymouth, Hingham and Arlington (to only name a few).  My point:  that there were no indoor rinks where I grew-up, some 30-miles outside Boston.  So, any of us who really wanted to play would have to do out best at honing skills on the rural ponds and cranberry bogs the bulk of the time, and then commute closer to the big city to get some formal training and perhaps play a weekly game.  A now long-gone rink in Weymouth, MA is where we Whitman boys would go to get the best youth hockey we could.  Ya, so current day kids and their parents ought to appreciate the fact that there is now a rink just around the corner for you.
Thank God, that the Viet Nam Conflict affected me far less than it did some of my childhood buddies, and so many guys in my generation.  Still, a military commitment did cause me — again, a lot less than many others — to alter my schooling and work, and to give-up some semi-pro level play in baseball, football and hockey.
When the chaos of those times did subside a little, I found myself coaching in all three of those sports, which brings me to something else current day sports enthusiasts might find interesting.  For, there weren't anything like baseball or football camps back in the 1960s, no clinics or AAA-type teams, nor any paid coaching positions outside school or professional programs.  Hockey was different back then, though — probably owing to the local rinks' needs to fill hours with the likes of summer hockey schools or camps and weekly skill-oriented clinics.  And, fortunate as I've so often been, I found myself being hired by several local arenas to run a lot of those kinds of programs.
Now, did I just insinuate that I've frequently been lucky?  Ya, and I'm going to suggest that I couldn't have been more fortunate in my earliest coaching experiences.
You see, I've always been inquisitive.  I mean, I like to know how things work, how pieces fit together, what makes things tick, and so forth.  And, if I'm going to get into something, it almost always has to be all or nothing.
Is that good?  Maybe not for my health —
, but most surely for my future career in hockey coaching.
I started studying far and wide (and I've actually been through the old AHA/USA Hockey coaching certification program three — yes, I said three — times).  And I also started collecting and devouring every hockey (and other related) manual I could find.
I also wrote to a few big-time hockey coaches, asking for their help.  Ha, talk about future influences…  Actually, several pro guys were unbelievably helpful, while a couple of the Division One college guys never even responded (which suggests — at least in my book — who is and isn't really big-time).   So, you might now appreciate why I answer every email and CoachChic.com question that ever comes my way.  Yes, partly because of those long ago experiences, but also, I think, because I was brought-up dawgoned right.
Anyway, what this piece is really about is my feeling fortunate to be AN EMPTY sponge as I began my hockey coaching career.  I mean, I'd had modest coaching in an equally modest playing career, so my mind was w-i-d-e open to anything and everything I thought could help me, my students and my players.
As an aside here…  If there are some guys I feel a little badly for, they're the ones who can't get themselves out of the 1970s.  In other words, they think that's the way hockey is still played — '70s style, and they think the kind of training they received way back then is how it should be done today.  Yes, I feel very, very badly for them, and I'm also often frustrated by those types when I try to convince them there are better — more scientific — ways to improve hockey playing qualities nowadays.  Ugh.
Oh, as I've mentioned in a few other posts here at CoachChic.com, I felt fortunate to have played for two of our area's most innovative coaches.  My dad was a creative genius when it came to devising baseball practice techniques, and so was my high school football coach far, far ahead of his time.  In fact, borrowing from what I'd learned from them, I was probably one of the first coaches in our area who thought to use teaching stations within a practice or hockey school atmosphere.
Okay, so I was a sponge…  And I also suggested earlier that I traveled far and wide to gain any sort of help.  So, Canadian based coaching seminars were often on my summer todo list back in those early years, as were family vacations.  In fact, two getaways to the north country helped to forever change my coaching methods…
Ah, I remember it as if it was yesterday, a camping trip we took to Ontario, Canada.  After a day or so on our site, my family became good friends with an older couple who camped right beside us.  Oh, and it didn't hurt when we discovered we had a love for hockey in common.
Then, talk about luck…  One night our gentleman neighbor announced that he had a TV set with him, and he was planning on hooking it up somewhere in the campgrounds where everyone could watch the start of the big series between a team of NHL all-stars and the Soviet Union's so-called "Big Red Machine".  Yes, this was the summer of 1972, and that series now sits in hockey history as The Showdown at the Summit.
Don't forget that we were in Canada.  So, there was no shortage of local campers to gather in the campgrounds laundry room for the opening face-off of Game One.  Yup, we were crammed-in like sardines, with most folks licking their chops in anticipation of the NHL pros destroying the "amateur" Russians.
Now, the pros didn't letdown their faithful following, at least at first.  For, they pumped-in a couple of goals right at the start, and it surely looked like the rout was on.  Ya, it looked like it.  However, the Soviets just kept coming — and coming and coming and coming.  And, in no time, they had overcome the Canadians' lead, and headed-off to their own rout.
Did I say that we were crammed into that small concrete structure?  Ha…  Little by little, the crowd thinned, and only my neighbor and I remained to see the final game action.
As a backdrop to the following video, let me say that the uniqueness of that famed Showdown at the Summit had to do with an anticipated David versus Goliath match-up.  I mean, the pros were expected to kill the amateurs, but the games should have still proven interesting due to the drastically different playing styles, and the fact that pros and amateurs hadn't been allowed to play each other in recent Olympic or World Cup tournaments.
I remember reading that legendary NHL goaler, Jacques Plante, felt badly for the young USSR netminder, Vladimir Trechiak.  So he provided him some pre-tournament advice about various NHL snipers.
And there were even some other controversies going on behind the scenes…  The great Bobby Hull (among others) was being excluded from the Canadian roster because he'd jumped from the National Hockey League to the new World Hockey Association.  There was even a controversy among Canadian fans over the selection of the announcers who would broadcast the games.  So, to put it bluntly, this tournament was big, and seemingly everything mattered, at least between the land of the maple leaf and the old Soviet Union.
Oh, one more thing…  I grabbed this first video because it tends to depict some of the things I want to talk about here.  I AM NOT INTO TAKING SIDES ON THE SERIES OUTCOME.  (Actually, this video is obviously slanted with old Soviet bias.)  What I was — and still am — very interested in is the impact this series had on hockey training methods.  So, that said, take a peek, just to get a "feel" of things as they transpired back in the summer of 1972…
As a quick recap, Paul Henderson emerged as a true star in this series — at least in my book, ultimately helping Team Canada win the final and deciding tournament game.
Among some of the clips you might notice in that video…
For sure, there was a cultural exchange — and a mutual admiration — taking place over the length of this series.
Insiders were heard to say after the early games that the Soviets showed the NHL defensemen some moves they hadn't ever seen before.
It shouldn't have been difficult to spot the Canadians' frustrations throughout that video.  Actually, this is important to note, because the Russian players were trained to show no emotions (and this sort of goes along with current day psychological theories — about not getting too high or too low, but just staying on an even keel at all times).
You might also notice the Canadians losing a physical confrontation or two…  Well, long ago thinking — for athletes in almost all skill-related sports — was that strength training was taboo.  However, those on the Big Red Machine demonstrated great upper body strength.
Perhaps most frustrating to the North American skaters was the offensive patience shown by their Soviet counterparts.  I mean, the Russians didn't hurry plays, and would sometimes even pass on one shot in order to gain an even better scoring opportunity.  No dumping and chasing for the Russians, either, but lots of puck control, and even something new in "regrouping" if they couldn't immediately penetrate the offensive zone.
One thing common to European sport, I think, was the Russians inclination to play the whole game, and to not get too emotionally rapt in the score at any given time.  And by this, I mean that the Soviets fell behind early on several occasions, but just kept playing — for the entire 60-minutes, and they won those games in the end.  (This might be a hard concept to explain.  But, two teams are provided so many minutes to out-score their opponents.  It really doesn't matter when the extra goals come, only that they do ultimately come.  Get what I mean?)
One humorous time came during an opening ceremony…  Phil Esposito slipped on a rose petal, and he played that to the amusement of the crowd.
Near the end of the video, that's a young Bobby Orr shaking his head as he watches from the stands.  Yes, one sad part of the tournament was that Orr was recovering from a knee injury, and unable to participate.
Finally, did I suggest there was a bias in that video's production?  Of course there was.  And I'm sure we could have collected at least as many great plays made by the NHL stars.  (So, apologies to all my Canadian friends.)  Still, that particular production does provide a feel — or flavor — for the many things I need to point-out here.  Then, before continuing, here's another video that might give you a bit more background info on this series…
Interesting for me were my many trips to Canada over ensuing summers.  Actually, I sensed I was frequently one of the few US coaches in the audience.  So, I got a true feel for what was going on among those hockey leaders, as they seemed to speak Canadian to Canadian.
In the first few off-seasons I traveled up there, CAHA and Hockey Canada lecturers were almost apologizing for their prior training methods.  Reflecting back, this may have been intentional, just to get their audience's attention (as in shaking the shoulders of the guys and gals who held the future of Canadian hockey in their hands).
Up front, some in Canada knew ahead of time that their pros would be out of shape entering that series in mid-summer.  The Soviets put an exclamation point on that one, though, skating as hard in their last shifts as they did in their first ones.  (In recent years, I've advised my older teams to, "Make them skate with you!"  Yes, if I felt we were in better shape than another team — which we almost always have been, I'd want my players to push their opponents to their limit early, and then have some fun after those opponents wilted.)
Of course, thanks in large part to that series, serious hockey players nowadays train nearly year-round, just as the Soviets always have.
Suddenly, the line-up of instructors also changed at most North American hockey symposiums.  Sure, there were still plenty of high level coaches and NHL types speaking, but so were there physiologists, psychologists, strength coaches and nutritionists.  And so were there as many suggestions for off-ice training as there were on-ice drills and systems advice.  Athletic attributes — like speed, agility and the likes — were also mentioned right along with all the traditional hockey skills.
Okay, so I was loading my arsenal of hockey coaching ideas in those first few years after the Showdown at the Summit.  However, another vacation to Canada — this time to New Brunswick — had an even greater impact on my future approach to the game…
My Canadian friends might not appreciate the difference between their bookstores and the ones down here in the US.  However, every time I ventured up north, I'd load-up on pamphlets and manuals I'd never ever find where I live.
Your newspapers — even during the summer — also carry articles that wouldn't be found down here in The States.  And that brings me to a column I read by the campfire one day, this containing Fred Shero's impressions after a recent visit to Moscow to study the Soviet's unique training methods.
What?  The Soviets are entertaining coaches from around the world to come study their methods?  Where do I sign-up?
Well, it wasn't until 1979 that I could pull-off that one.  But I did.  And let me tell you…  I landed in Moscow thinking I kinda knew my stuff when it came to teaching our game.  By the end of the first day of training, however, I realized I didn't know a dawgoned thing.  I mean that.
Again, we're talking 1979, and I'm going to suggest that few back home knew anything about plyometrics.  Nor did they know anything about over-speed training.  (Actually, the Soviets weren't showing us anything about the latter; I just happened to sneak-off from my study group one day and discover it on my own!)
Okay, so back to my title — "How Hockey REALLY Began for Coach Chic"…
What I am suggesting is that I was lucky to be influenced so much by that NHL versus the Big Red Machine series, and my eventual Soviet studies.
Although I've never been one to stay stuck on anything, my head was clear enough (or maybe empty enough —
) to really get into what is now considered the "modern way of doing things".  Yes, I do still have a tiny bit of my earliest hockey experiences to fall back upon, and I'm still influenced quite a bit by the way my dad and my old football coach did things.  But, that first day of studies in Moscow really did it for:  teaching me to keep my mind wide open for the very latest information.
That open mindedness has further influenced my studies of track athletes, tennis and soccer and rugby players, and I'm willing to look anywhere else if I can steal an advantage.  Yes, I consider myself lucky that my attitude hasn't changed — from my days as a 20-something beginner coach to my white-haired days today.
*
For your enjoyment, I found this clip over at YouTube that tells a little about the USSR philosophy, it introduces the great Anatoli Tarasov, and it also shows some pretty interesting Soviet training methods.  Enjoy (and please leave a Comment below, huh?)…
*
Folks, our friend, Tim T, left a link in a Comment below for another awesome video.  I couldn't help adding it here, because it shows Tarasov putting his squad through their paces on the ice, and those guys are doing a lot of the things my high school players still do.  Oh, by the way…  I swear they're at the Central Red Army rink in Moscow, a place I visited so many years ago.  Again, this is awesome, once you get past a short Russian introduction…

Well, I love it that one of our newest members has taken advantage of my offer to help, any time it's needed.
I'm talking about Sandy N, asking me a question about measuring a hockey stick…
– Dennis Chighisola

Hockey Stick Measurement Help
Sandy began with the following:
Hi Coach Chic,
Sorry to bother you but I've been searching your site and have not had any luck on finding the info for sizing a hockey stick.
By now, I hope Sandy knows she wasn't bothering me at all.  Again, I invite all of my hockey friends to bother me in that way. 
Sandy also gives me the opportunity to point-out the Search box that's available at the top of each page.  For sure, searches can be tricky.  But I suspect she should have found a lot here within CoachChic.com when it comes to stick measuring.
I found some other web sites say it should come to the players nose but then they conflict by saying it should be when the player has his skates on or off.
No surprise there — that she might find a bunch of conflicting recommendations.  Why?  To my way of thinking, this is one of those areas that gets bombarded by wives' tales.
I mean, I've heard or read that a hockey player should measure his or her stick to the nose, the chin, the mouth, the whatever.  And, like Sandy, I've also discovered various authorities(?) suggesting these measurements be taken when the player is either wearing or not wearing skates.  Hmmmm…
Did I suggest these are all wives' tales?
Just for the heck of it, does holding the stick upright to measure it take into account a player's unique stance?  And, does it bring into the equation the "lie" of the stick?  (The lie of the stick is the angle at which the stick's blade and shaft meet, and this varies from stick to stick.)  Oh, in the event you weren't able to answer those two questions, I'll give you the answers:  No!  No!
Now, before finishing here, let me say that I spent quite a bit of time searching for a video that might show advanced level players holding their sticks in an upright position.  The best I've ever found for doing this is to scan an NHL bench while players are standing for their national anthem.  Unfortunately, I wasn't able to find many videos that stayed focused on a bench area for very long.  However, I'm hoping the following one will accomplish what I'm aiming for…
Okay, as I said earlier, there weren't any great views of a bench area, or prolonged shots where we could really study ALL of the players.  Actually, the players I spotted in the above video ran the gamut in the ways they cut their sticks…  A few were up near the chin, while a few were much lower.  And, while we wouldn't be able to find each team's "stickhandler", I assure you they'd be leaning on sticks that came to about the middle of their logos.
Anyway, Sandy ultimately closed with:
Can you clarify or do you suggest a different method?
Thanks and have a great New Year!
Sandy N________

What I did was to send her to a video that shows and tells the viewer just about everything he or she would need to know about a stick — from selecting one to measuring it to eventually doctoring it in various ways.  That video:  "YOUR Stick".  Within that short film, I explain a simple way to measure a hockey stick that takes into account the player's unique stance, and the lie of his or her stick.
Oh, in closing, I hope I've inspired you to ask me questions.  I love fielding them, and helping you always makes me feel kinda good.
I have my friends at the Sports Connection to thank for this extremely informative article.
I love that they've provided a brief history for floorball, and that they go even more into the rules than other articles I've published here.
So thanks, Sports Connection!  And I hope my CoachChic.com friends find this enjoyable and helpful!
– Dennis Chighisola

Floorball: The Fastest Growing Team Sport
Floorball originated in the Scandinavian region in the 1970′s. Floorball is a fun,fast paced hockey game that is played on foot with lightweight sticks and a plastic ball. One of the absolute advantages of Floorball is that it is very easy to become a player. Anyone regardless of age, physical condition, or gender can grab a floorball stick and join in the fun. The object is to score a goal by directing the ball into the opposing team's goal. This sport is growing fast and
becoming very popular. Floorball is most popular in Sweden, Finland, and other European nations. It is actively played around the world in over 50 countries, including Australia, Japan, Canada, and the United States. The game is safe and fun for everyone.
It is commonly recognized that the roots of Floorball are to be found in the game of street hockey that was being played in Canada and The United States during the 1960′s and 70′s. Following the growth of the National Hockey League (NHL), street hockey developed as a cheap alternative to ice hockey for youngsters.
A Brief Introduction to Floorball
Game Area:
Floorball can be played indoors or outdoors, preferably using a rink of size 40 x 20 meters (131 x 65 ft). Height of the surrounding board is 50 cm or 20 inches. The goal is 115 cm high and 160 cm wide (45" x 63").
Play Time:
Just like ice hockey, the game time is made up of three 20-minute periods with a 10-minute intermission between each period.
Teams:
A team is allowed 20 players on its roster. Five field players per team are allowed in the rink plus a goalie who plays without a stick. You can play without a goalie in which case the team can play with 6 field players. Each field player has a stick and attempts to pass and shoot a plastic ball which weights 23 grams and is 7 cm in diameter (2-3/4").
*
*
*
Rules:
If a field player commits one of the following infractions, a referee will award a free shot to the opposing team or remove the offending player from the rink to serve a 2-minute minor penalty:
–Holding, shoving, checking, blocking or tripping an opponent
–Hitting, blocking, lifting, pushing down or kicking an opponent's stick
–Hitting the ball with the stick or foot above the level of the knee
–Lifting the stick above waist level
–Kicking the ball twice
–Touching the ball with the hand
–Jumping up to reach the ball
–Playing the ball with any part of the body other than feet
Equipment:
Field players have a stick which can range from 65 to 104 cm long. When buying a new floorball stick, the length is very important. The stick should reach your belly button or just a little above. If the stick is too short, you have less playing range and it adds stress to your back since you will be constantly leaning over. If the stick is too long, your stick handling will be slower and you will lose power in your shots.
When determining shaft stiffness or flex, we are referring to how much the shaft is bent when you apply force to the stick. For all floorball manufacturers, the force is standardized at 30Nm. Stiffness is measured in millimeters of bend. The less the shaft is bent for the given force, the stiffer it is. Flex range for our sticks ranges from 24 for an extra stiff stick to 36 for a soft stick.
Face, Lie and Cavity:
These refer to various blade categories. Blade face ranges from 2X to 7X and indicates the curvature of the blade from heel to toe. An open face allows you to get the ball up in the air more easily. Too much open face might lead to shooting the ball too high. Cavity is a measure of the curvature of the blade from top to bottom when held horizontally. More cavity increases the ball velocity when firing wrist shots. Less cavity improves
passing ability. You can modify the face and cavity of your stick by heating the stick with a hair dryer and forming it around a solid ball. Lie is the angle between blade and shaft. With a higher angle, you play the ball closer to your body.
Not just a team sport! Pro's all over the NHL are using floorball sticks as training aids or warm up tools to helps "soften" their hands before a game. Its a great way to SAFELY work on stick handling indoors or outdoors. Best of all, Mom and Dad's drywall will be safe!!
I'm always saying that part of my job is to do the research for CoachChic.com members (and I also like to do it selfishly, for myself —
).
Anyway, I subscribe to a number of strength training magazines and newsletters, just so I can keep-up with the very latest in training methods.
So, along comes my latest ezine featuring an article on "suspension training".  Hmmmmmm…  I kinda knew what the title meant, but I ultimately got into that article, and eventually decided to share the concept with you.
– Dennis Chighisola

Suspension Training for Hockey Players
Basically, suspension training involves hanging an athlete from a harness, this so that a certain body part (or parts) can be truly isolated in a given movement.
Ugh…  I know I'm not going to do this subject justice — in words, so let's take a look at a short video depicting some interesting suspension exercises…
Man, my mind was racing as I watched that.  Why?  It's because I'm trying to figure how I can rig one of those things in The MOTION Lab.  (Oh, boy, are some of my older students going to be in for a treat!)
Appreciate that I have lots of great drills for core muscle training, and I'm pretty resourceful when it comes to isolating different muscles or muscle groups.  However, I like variety in my players' training, for two very important reasons:
1)  as soon as boredom starts trickling in, an exercise loses its effectiveness;
2) any given exercise tends to tax a muscle (or muscle group) in one way, while a slightly similar exercise tends to call more muscles into play, or it tends to tax a muscle in a slightly different way or at a slightly different angle.
I also feel the need to point-out that our game calls for frequently wrestling against resistance — as in tussling with opponents under all sorts of conditions.  So, I like strength building exercises that call for a player to deal with resistance while having to move his or her body through all sorts of (contorted?) positions.
For the above reason (and as show in the adjacent photo), you'll see me constantly adding a stability ball, an under-foot air cushion, a teeter-totter or some other like aid to an exercise.  Ya, we have to help our players learn to deal with wrestling against resistance, because our sport calls for movements far removed from the typical machine-type exercise.
Then, one final note, just in case you're considering getting a devise like the one featured in the above video…  The TRX system is just one of many now out on the market.  So, while my understanding is that it's a really one, I'm also guessing there are others that will meet anyone's needs (and pocketbook).  And, if you should find a device you like, or if you know more about this subject than I, other members and I would surely like to hear from you.
First, the following reminds me of a saying made famous by the great UCLA basketball coach, John Wooden.  For, having seen many of his former players mature to do great things in later life, one of his greatest pleasures was in saying, "I knew him as a boy."
Ya, I knew the author of this piece as a boy, and I'm proud to see what he's done with his life.
Then, let me tell you, that I had some difficulty arriving at a title for Frank Johnson's article.  As you'll ultimately come to appreciate, though, it does run the gamut in emotions.
Between the lines, there are an awful lot of lessons to be learned from Frank's long ago experiences, and I'll suggest that we'll all want to mimic the good parts and then try our darnedest to avoid repeating some of the not-so-nice ones.
That said, I think anyone who has ever been involved in youth hockey — in any capacity — is going to find the following very, very interesting.

– Dennis Chighisola

After graduating from Whitman-Hanson Regional High School ('87), Frank Johnson entered the health care/emergency services field, serving with fire and EMS departments in Massachusetts, Michigan, California, and Wisconsin.  He now serves with the Pittsville, WI Fire Department as a Firefighter/EMT and also functions as a Cadet Leader in an area youth program (assisting in the training and education of young, aspiring firefighters).  Frank is divorced and the dad of two.
*
*

The Gamut in Youth Hockey Emotions
By Frank Johnson
At the age of 4  my parents both noticed that I seemed to be clumsier than most kids my age, and that my mind and body didn't seem to be in sync with each other.  They got concerned and consulted my primary doctor to look into this affliction.  He couldn't find anything physically wrong, and suggested that they get me involved in some type of game or sport to improve my coordination.
Football was out because I was too young, as was baseball.  My dad suggested to my mother that I try hockey.  Of course, being a very protective mom, she was at first against it, but my dad had already asked me if I wanted to play so she didn't have much more to say about it.  (Unless you count "If anyone hurts my baby, I'm going to be kicking someone's a–!")
So my dad brought me to Hobomock Arenas in Pembroke, MA to get me signed up for the Whitman-Hanson Youth Hockey instructional program along with my friend Kevin.  My ankles were bending like hell and I was sore as all get out after my first practice, but I was okay from then on.
Kevin dropped hockey after that season, but I stuck with it and returned for the following year, again in the instructional level.  I was mainly a defenseman, but I  also had two games in goal, with one win and one tie.  But I knew that I didn't want to be a full time goaltender, so I returned to defense.  There were only two instructional teams, the Maple Leafs (my team) and the Canadiens, and so we saw a LOT of each other.
In 1975 I reported for tryouts with the WH Mites, and it was here that I learned one of the harsher realities of sport.  Ray Sanchez and the rest of the coaches didn't see me as fit for any of the teams — either A, B or C, and they cut me after the last day of tryouts.  This is in direct contrast to a lot of sports nowadays, hockey and otherwise, where everyone makes the team.
I remember driving home that night as my father ripped me up one side and down the other about my lack of ability and pretty much everything but my shoe size.  I didn't want him any madder at me, and if he saw that I was crying he would have been, so I just sat with my back to him and listened as his words hit me like a sledgehammer.  He calmed down somewhat as we pulled into our driveway, and he offered at least a little bit of an apology.  I ran inside and went to my room as he repeated everything that had happened to my mother.
I fell asleep shortly afterward, and didn't hear my father get on the phone. I found out later that he had called my uncle Mike Flaherty (RIP Uncle Mike) and explained what had happened.  Uncle Mike was now a coach in the Rockland Youth Hockey Mite program, and he told my dad that he would talk to a few people to see if "something could be worked out".  A day later he called Dad back and told him that I was welcome to try out for the Rockland mites, if I could secure a written release from WH Youth Hockey. "Oh don't worry, I'll get it," Dad said.  He then sat me down and apologized profusely for his outburst the night of tryouts.  "It's ok Dad," I told him.  "Do you still wanna play hockey?" he asked.  "Yeah," I said simply.  He then explained that once he had gotten the paperwork squared away that I would be trying out with Rockland Youth Hockey (RYH).  Well, he didn't waste any time, and by that night he had the release in his hands, freeing me to make the transfer.
That weekend I found myself at the South Shore Sports Center (or Rockland Rink), along with a lot of other hopefuls who were trying to make the cut. Coach Bob Silvia was running the tryouts.  And since I had missed the first day, he asked me who I was.  I told him my name and why I was there, and he didn't say another word about it.  Well, I must have done enough things right, because my uncle selected me for the "B" team, and after the euphoria wore off, he sat all of us down, issued jerseys, and informed us that our first game would be the following weekend against the Abington Stingers.  He also told me that he was switching me from defense to right wing, effective immediately.  My only thought at the time was "it's better than defense".
Game time came and I remember being nervous but excited. That's when I saw who the referee was.  It was Coach Silvia, who had told us earlier in the week that he wouldn't be able to make it to our game, but that he would be rooting for us.  I put it out of my mind and concentrated on the game.
About midway through the second period I found myself with the puck on the Abington blue line and no one in front of me except Frank O'Rourke, Abington's' goaltender.  Frankie and I would see a lot of each other in our youth careers, and we would go on to become friends, and later teammates. Anyway, I had the puck and I was all alone.  I skated a few strides and "swept" the puck towards the net.  O' Rourke went down, but just a smidgen too late, and I caught the lower left corner.  I was dumbfounded as I realized I had just scored my first goal.  My dad said he darn near had a stroke when he saw my stick go up.  In a flash, all of the bad memories of cut day were gone and were replaced by complete joy.
When I came out of the locker room after the game, my father grabbed me right there in the aisle and hugged me so hard that I thought he was gonna break a few ribs.  After the game, he started telling everybody who would listen about my goal.  "He beat him cleanly" and  "The goalie never had a chance" were among some of his wording.
The following weekend we found ourselves up against the Stingers again, and I never expected to find myself in the situation I was in during the previous game.  Apparently fate has its way.  There I was on the blue line again, same goalie, same distance, same result!  I can still hear the clang of the back brace where the puck came to rest in the net.  Granted, the rest of the games weren't that easy, and the goals didn't always come that often, but I managed to put enough points on my record to be awarded the "High Scorer" award that I shared with my friend and teammate Jimmy Ewell.
The bottom line of that season was our loss in the playoffs to Abington's premiere Mite team, the Hornets.  We did NOT like each other, and it escalated to conflict both on and off the ice.  The Abington newspaper carried weekly youth hockey results back then, and they took a lot of pleasure in writing about how the Hornets "shellacked" us, or how the Stingers "blanked" us.  Both Abington teams had custom signs made to hang behind their benches, with their team name and logo, and that to us was both strange and intimidating.  Not to be outdone, our coaches had a Rockland Bulldogs sign made up for our bench, and began submitting weekly scores to the Rockland newspaper.
Midway through the season we had a game against the Hornets.  And, not to put too fine a point on it, they handed us our butts by something like 10-3. Ronnie Hedin was the Hornets' coach, and Paul Mincone handled things behind the bench for the Stingers.  (I would come to respect these men a great deal during my youth hockey days, and I also had the pleasure of suiting up for them many times as either a substitute player during summer hockey, or in the case of Mr. Mincone, as one of 6 Rockland players that joined forces with Abington in the Hobomock League during our Bantam year.)
After the beatdown by the Hornets, the Abington paper had a field day at our expense.  This is where the "shellacking" comment came into play.
We faced them again 3 weeks later.  And although we lost again (3-1), we turned in a much better performance than the previous outing.  The paper even grudgingly showed us some respect in that week's edition, calling us a "strongly improved Rockland club".  We did manage to take them down once that season.  And outside of our double overtime win against Sharon in the Snowflake Tournament, that was our high point.
Over the next few years I advanced up through the ranks of youth hockey, playing next at the Squirt level, followed by the PeeWees.  Most times I found myself relegated to playing "B" team hockey, although I suited up my fair share of times at the "A" level in place of an absent player or other such contingency.
As anyone who is familiar with the sport knows, there's a lot more prestige playing at the "A" level, but with it comes a higher level of intensity and competition.  I found myself overwhelmed at times, but I didn't let that unnerve me.  In Rockland, we always watched out for each other on the ice.  So there were times when my "A" level teammates looked upon me as their "little brother", and they'd take anybody to task who dared to mess with me.  Some of the time, I was grateful for my teammate's actions, while at other times I thought, "Hey, I can handle myself."  It was only after something like getting my mouth guard knocked out, or my helmet ripped off (more than once), that I realized that having a team full of older "siblings" really wasn't all that bad.  It also served to better prepare me for the somewhat lesser pace in the B program where I was a regular starter.  My coaches also were pleased that they had a player who could "float" between the two levels and hold his own.
I had developed a reputation during those days, and it follows me even to this day.  I wasn't the most prolific goal scorer, fastest skater, or hardest checker.  But I always gave 150%, every game and every practice.
I also developed a lot of friendships that would endure for many years.  A good example of this occurred during the early part of the 1978 season, when I was playing in my second year of Squirts.  I was hospitalized for 5 days with a particularly severe form of pneumonia, and I missed two weeks of practices and games.  So one morning while I was lying in my hospital bed, my Uncle Mike and my cousin came in to visit with me.  I asked how the team was doing, and they told me that they were thinking of me and were anxious for me to come back.  It was then that my cousin handed me my stick.  I asked what it was all about, and I was told to look at it closely.  Upon examination, I found that it had been signed by all of my teammates, coaches and pretty darn near everyone associated with RYH.  The inscription really got to me, though, a line written by the captain of the South Shore Braves, a New England Jr. Hockey League team based in Rockland.  My teammates and I idolized a lot of the Braves players, and we hardly ever missed a home game. The Braves found out that I was hospitalized, and all of them signed my stick, along with the greeting, "Waiting for you – from the Braves".  It was then that I realized that I had a lot of compassionate and loyal teammates and friends, and that made me all the more determined to get back on the ice as soon as possible.
Three weeks later, with the help of the nursing staff at Brockton Hospital, along with my parents and coaches, I was strong enough to rejoin my teammates for a game against Dorchester Lower Mills.  Not only did I get back on the ice at full capacity, but I also scored 2 goals and was voted the game's #1 star.  Hockey can teach you a lot of lessons that will carry over long after you hang up your skates.  And this point was brought home with amazing clarity during that season.
Our rivalry with Abington continued during the latter part of my youth career.  And if anything, the emotions got ratcheted up a notch during my Peewee and Bantam years.  The games were more intense, and the physical aspect of the game itself was at an all time high.  Skirmishes and fights, both on and off the ice, were a fairly regular occurrences.  And to the casual observer it would appear that we were nothing more than "goons" or "thugs" who were more interested in hurting each other than in playing hockey. Nothing could be further from the truth.  We were fighting for not only wins and points, but for, above everything else, respect.  In this sport, the want for respect is not to be taken lightly.
We won our share of games and lost a few as well, but Abington realized that we were not the same doormat that we were in our younger days.  I suppose it was inevitable, what began to transpire in the latter half of my 1st year in Bantams and into my second.  It's been said that if you combine two rival teams into one working unit, the results can be surprisingly positive.  The coaches from both sides saw that:  although we were wearing different colors and hailed from different towns, the division between us was really not all that great.  None of us would ever think about turning down a chance to play, and thus, if either Abington or Rockland found itself short a player, kids from the other team were more than willing to step in and help.  Granted, the first few times this occurred were awkward, to say the least.  And under the façade that we would put on was the dominant thought that, "I play for Rockland, not Abington," and vice versa.  But it allowed us to diversify and at the same time to get to know the players behind the rivalry at a personal level.  Before long, strangers would become teammates, and teammates would become friends. Of course, when we played each other, all bets were off, and the rivalry was burning as brightly as ever. Until the game was over, that is.  The customary muttered profanity and begrudging acknowledgements in the post game handshake line were now replaced by "See you soon," or "Great effort", along with a firm hand grasp.  We realized that we were growing as both players and young men.  We would need that newly found maturity and acceptance midway through that year.
Coach Paul Mincone, the Abington Bantam coach, was planning as he had in years past to field a team for a league at the Hobomock Arena.  He didn't want to deplete either his A or B level teams by utilizing too many players, so he approached the RYH coaches and division director (my own dad) with a proposition.  He had seen the way that we had interacted when we had played together, and the newly found respect that we had for each other.  So he suggested a merger of sorts between the two towns.  He would take 5 of our "A" level players and combine them with 10 of his own athletes to form a team.  "It would be great for both sides," he explained.  And as he talked, the idea began to appeal more and more to the parties involved. The clincher was when Coach Mincone informed everyone that the regular team practices from the individual teams would count as one for the newly suggested organization.  The response to the proposal was an immediate and enthusiastic "Yes!"  When my dad asked about the selection process, Coach Mincone straightforwardly told him that it wouldn't be necessary, as he already knew who he wanted from the Rockland ranks.  Among the 5 selected were myself and my two cousins.  I was thrilled when my father told me that I had been chosen, and I realized that we had been given a terrific opportunity.
To commemorate our new status as a team, our name was changed from "Abington" to Abrock".  We convened the following Sunday at Hobomock.  Coach told us that he wasn't expecting us to be immediately cohesive, but at the same time he rightfully asked us to give our best effort.  As he gave the line assignments, I looked across the room at our starting goaltender.  It was none other than Frank O' Rourke against whom I had notched my first and second career goals back when we were Mites.  We were now teammates, and I marveled at how we all seemed to be coming full circle.  Mr. Mincone needn't have been concerned with how we would play together.
We laid a one sided thrashing on Marshfield, our first opponent.  The scoring was well-balanced, with 3 of Rockland's players notching at least one tally, (including my own unassisted goal), and my cousin turning the hat trick. When it was over and done, we had an 11-1 victory under our belts.  In just one game we had meshed into a sharp, aggressive and volatile team.
Afterwards, on the drive home, my dad marveled at how well we had come together, and he asked me how we had done it.  I looked over at him and said, very simply, "We know each other, and we know each other well,"  He simply nodded understandingly, and let the subject drop.
The following Sunday we came together again for our second game, this one against Kingston.  Granted, we didn't light up the scoreboard as we had the previous week, but we still came away with a thoroughly workmanlike 5-0 shutout.  For the first time in a long time, I managed to notch two goals in as many games, putting Abrock's second goal on the board midway through the second period.  After the noise and banter of the post-game locker room celebration died down, Coach Mincone asked for quiet, and within seconds he had the undivided attention of every one in the room.  "Okay, fellas, great win today, excellent effort, but I'm about to give you a dose of reality."  He looked up and down the room and told us that the following week's game was NOT going to be an easy one, and that we would be in for our first real test of the young season.  "We'll be playing the Hobomock Chiefs," he said in a flat, calm tone.  "They've won the Hobomock title twice in the last 4 years, and they know all about us now.  We won't get past them as easily as we did Marshfield or Kingston, you can bet on that.  Think about it, have a good week and let's be back here Sunday ready to play the best game we've played so far."
Coach's  words stuck with us throughout the week, and by Sunday we were focused, determined and ready for whatever our opponent could throw at us. This was fortunate, because the Chiefs came out flying from the opening face off.  They had obviously done their homework, and they realized that we were primarily a free wheeling, finesse type of team.  They forechecked aggressively, they went after loose pucks like men possessed, and in short, did everything to throw us off our game.  After the third or fourth bone jarring check laid out on an Abrock player, we realized that our game plan wasn't working, and we decided to take on a "grind it out, hit everything that moves" mindset.  It served us well as we came to the end of the period tied at 1.  Periods two and three were repeats of the first, as the action was non-stop and wall to wall.  I suppose that a game between the two best teams in the league was almost destined to end in a tie, which it did (final score, 2-2).
To this day, it stands out in my memory as the best game that I was ever a part of.  The post game handshakes were those of two quality teams who had given their best and left everything on the ice.  I was in the line behind my teammate Rick Clifford.  And as he shook the opposing captains' hand, I heard him say, "We'll see you again."  His counterpart replied simply, "Looking forward to it."
Talk about irony.  After Coach gave his traditional pre-game analysis, he told us that our following weeks' opponent was to be determined, but that he would get back to us ASAP with further details.  Three days later we got some news that we were never expecting.  Evidently several of my teammates' parents had gone to our coach and complained about the lack of parity in playing time.  Coach tried to explain that playing time was "earned", and not given out freely.  But his words fell on deaf ears.  The Abington parents said that the Rockland players were receiving more time than the Abington kids, while the Rockland parents felt quite the same.  So, to pacify everyone, Coach Mincone reluctantly disbanded the team.  To say the least, this did not sit well with anyone on the team, and we all agreed that this was one area where the parents should have minded their own business.  However, we had no say in the matter, and with that, the brief but fruitful merger between the two old rivals was over.
We all returned to our normal practice and game routine, but we couldn't help but feel a genuine sense of loss at what had been taken from us.
In an almost fitting sense of irony, we squared off with Abington in the Bantam "A" finals that year, which would mark the end of our youth hockey careers.  And just like in my first playoff finals all those years ago — in the Mite level, Abington swept us 2 games to none.  I was saddened that it had to end this way, but all of us were looking ahead to the next phase in our hockey journey, playing for our respective high schools.
I would, of course, be returning to where it all had started for me more than ten years before.  I began my tenure in WH hockey with a hard swallow of reality.  Not only was this not going to be the safe confines of the youth hockey world, but it would require more self sacrifice than I ever dreamed of.
High school practices were held on Monday mornings at 5am, which is hard enough to begin with, never mind our having to rush home to get ready for seven hours of school.
As a freshman, I realized that I would have little chance of cracking the varsity team at Whitman-Hanson.  So I settled for playing junior varsity hockey.  My dad told me that it was a stepping stone to bigger and better things, and that I shouldn't get down on myself.  "Hey, a JV letter as a freshman isn't bad at all, Frankie," he said.  "Next year, I can feel it; you'll have a varsity letter on your jacket."
My dad would turn out to be right.  I did make the varsity team after investing lots of sweat, blood, battered muscles and sleepless nights.
I'll never forget the first time I donned the Panthers' red and black.  It was during Rockland's annual high school Christmas tournament, and our opponent for the day was none other than the Abington Green Wave.
My dad was up in the stands, and he had no idea what my number was, as I had just been named to the team the day before.   Unlike youth hockey, numbers are assigned at this level, and you don't have much of a say in it.  I was given #20.  And as we took the ice to a nice round of applause from the W-H fans, my dad craned his neck trying to catch a glimpse of me.  My brother-in-law John looked as well, and then said to my dad, "That's him!"  Dad asked, "Is that number20?" "Yep!" said John.  Dad told me later that he would never in his life forget seeing me in a varsity uniform for the first time.
The game itself was a lopsided affair, as we routed Abington, 7-3.  As we passed through the handshake line, I was greeted warmly by nearly all of my old Abrock teammates.  Yes, we were opponents again, but we were also friends, fellow competitors, and strongly focused young men.
All of us would have varying degrees of success in hockey during our post-youth careers.  But all of us earned the right to wear our school's colors, and subsequently earn a varsity letter.  Several of my former teammates went on to play collegiate hockey, or pursued other avenues such as coaching or sports medicine.  But one thing rings true to this day.  A lot if not most of our important lessons in life were taught not in a classroom, but in broken down ice rinks, in locker rooms, and on team buses.  And to tell the truth, even the bad times — in retrospect — weren't all that bad.  I tried to learn something from everyone I came in contact with, even though I may not have agreed with them or even liked them.  Was it all worth it?  Yes.  And I wouldn't have traded it for anything.
As a footnote…  Frank moved from Massachusetts to Wisconsin some years ago.  So, as we talked over recent weeks, I came to realize that he wasn't privy to what had happened to a number of the characters he's mentioned here.  For sure, a few have passed on, including our mutual friend, Ron Hedin.  Ironically, Bob Silvia still coaches a local high school team, and he also runs a summer pro-am team my grandson plays with when he's home from college.
Mainly, however, I want to point towards the fact that a guy now in his forties still remembers those who touched his life so many years ago.  And I guess I also feel the need to suggest that many of us are going to be remembered for years to come — in a very positive light, or maybe not so nicely.  That, of course, it seems that's up to each of us — as a teammate, as an opponent, as a parent, or as a coach.
*
Like this story?  Your Comments are REALLY appreciated!

Although I've certainly enjoyed many of the videos I've seen on floorball, the camera work often proved distracting, as did the audio tracks (like awful music).
On the other hand, I think the following video shows this great game in all its beauty.  And wait until you see some of the skills demonstrated by the world's top floorball players.  (Ya, I'd love every young hockey player to learn the skills and the playing principles nurtured in this relatively new sport.)

So, enjoy, and let me know (in the Comments area below) what you think…
– Dennis Chighisola

Scenes from the World Floorball Tournament
2010 FINAL FINLAND-SWEDEN 6-2
I have my good friend, Michael Borg, to thank for sending me the link to this one.  And, besides the beauty of this game, I think the following video shows the excitement of this awesome tournament…
By the way…  Just so members gain a sense of how this old coach views such things, I couldn't help but make some mental notes as I watched the above game action.  I mean, I am already thinking about some drills I'll run with floorball-ers.  Better yet, I suspect I'm also going to ultimately show you the way I'll use those drill ideas with my ice hockey players.

This just happens to be another of those frequently asked questions — about when or IF a player should hold his or her hockey stick in one or two hands.  So, always aiming to please, here's my recommendation…
– Dennis Chighisola

Two Hands or One on the Hockey Stick
The short answer to part of that question is that, a player absolutely has to control his or her stick in two hands at certain times, and then in one hand at certain other times!
Given that, I always separate the rest of this question into two parts — as in when a player is on offense, and when he or she is on defense.
Stick Grips While On Defense
When our opponents control the puck and we're away from the opposition puckhandler, there are generally two things we can do…
In one instance we may be matched with an open opponent, which calls for us to control his or her body and stick to prevent a pass from connecting.
At yet other times we may be positioned to intercept a pass between the opposition puckhandler and his or her open teammate.
In both instances, it's obviously necessary for the defender to have both hands on the hockey stick.
When our opponents control the puck and we're responsible for dealing with the puckcarrier, I feel it can be hugely beneficial to use one hand on the stick for a period of time…
Whether we're in a body-checking or non-checking game, it's necessary for a defensive player to veer the puckcarrier in a given direction (usually towards the outside, towards the boards, or generally towards an area where he or she is easier to trap).  This steering is best down while approaching from an angle and also holding the stick in one hand — using it sort of like a steering tool.  Nowadays, however, with the new checking rules, I recommend that the defender switch to two hands as he or she closes-in on the puckcarrier.
By the way…  The use of one hand on the stick is also necessary as a backward skating defenseman plays an attacker in a 1 on 1 situation.
Stick Grips While On Offense
Any time an offensive player wants to be available for a pass, it's obviously important for him or her to give a stick-target and to ultimately try to receive a pass while holding the stick in two hands.
That said, the rules change drastically for a puckhandler as he or she tries to deke an enemy defender.  Oh, for sure, an attacker can make some decent fakes with the stick held in two hands.  However, his or her reach — or the extent of his or her deke — is extremely limited with this sort of stick grip.  For that reason, you'll see our game's most dangerous attackers "dangle" the puck far outward with the stick held only in the top hand.  Then — if the defender takes the bait, the puck can be quickly pulled back a pretty long distance in the opposite direction.
In yet another 1 against 1 situation, it is often easier for a player to protect the puck by holding it far out and away from a nearby defender (as in the above photo).
So, as I hope you'll appreciate, there are different times during the game action when it's advantageous for a hockey player to hold his or her stick in either one hand or two.
Hey, despite there already being thousands of great tidbits of hockey advice here, I'm not opposed to going outside CoachChic.com when it comes to finding help for you.  In other words, I hope to save you tons of time by doing the research for you.
As for this post, Jukka Ropponen is a noted Finnish goalie coach with plenty of great ideas when it comes to goaltender training.  And, a popular drill used by Ropponen to help a netminder move across his or her crease — or to recover from one side to the other — is the following…
– Dennis Chighisola
Ropponen (Goalie) Recovery Drill
Just click on the YouTube.com logo to see more drills by Ropponen.
Well, I suppose I should ask you to watch the following video before I really get into what I feel compelled to say.  Sooooo, please do…

– Dennis Chighisola
Hockey Fights!
Ouch!  Ouch!  And ouch!
Okay, so trust me:  that I can appreciate how countless 20-something fans can really get into hockey fights like the one you've just watched.  Frankly, so did I when I was much younger.  In fact, I can totally understand how hockey fans love to see a lot of rough and tumble things as they watch a game and cheer for their favorite team — including the big, bone-crushing body-checks, especially when these come at the expense of a not-so-well-liked foe.  Ya, I can appreciate all of that.
Oh, I'm not about to tell you that I've grown-up, and that's the reason I'm not so enthralled anymore with the likes of fighting or even those big hits.  Naw, it has nothing to do with me turning 30, 40, 50 or the 105-years old am right now. 
No, what happened to me is that I got deeper and deeper into coaching as I got older, and I especially got more into helping players at the developmental levels of our game.
This aside, however…  A lot of years ago I had three minor pro coaching interviews.  And, let me tell you, I'd have turned a pro team loose back then, IF it meant changing a game's momentum or exciting our hometown fans.  (Make no mistake about it:  the pro game — especially in some smaller minor league markets — is all about putting fannies in the seats and bringing the fans to their feet on a regular basis. And I could have gone along with that way back when, as much as I go for the more stylish flow of an international game nowadays.)
But, as I said moments ago, I'm not coaching the pros.  Instead, my job is to guide young players towards their maximum potential.  And, that means I have to help them be successful through a number of levels before they have the chance to even think about the pros.
I mean, young players have to move through all the youth hockey levels, they have to play high school and/or juniors, and many of them will have to show their stuff at the collegiate level before they get a pro sniff.  And, a player is NOT going to ever get that sniff — frankly, he's never going to get ice-time at any of the lower levels — if he plays for himself, if he plays without discipline, and if he kills his team with needless penalties.  (Actually, the penalties are so severe at the lower levels that an undisciplined player is going to be suspended or booted from his league in pretty short order.)
Again, this is NOT me being a bleeding heart or anything.  I've already stated that I'd have gone for the rough stuff if I was coaching elsewhere.  But, since I coach where I coach, the best thing I can do is to conscientiously guide the guys in my charge, and help them make their ways up the hockey ladder without incident.
I mentioned earlier about the big, sensational body-checks…  Not that I'm against these.  However, as one pro player famous for such told me once, "You can't run around looking to make the big hit, or you'll look foolish.  Instead you just take them when they come."  In further talking on the subject, he mentioned that, "The highlight videos you see weren't taken from one game."
Personally, I think that some supposedly big hits can be risky.  In other words, they can be too much of a gamble, whereby a player might win big by completing the check, but he might also lose big-time if he misses.
Oh, and another thing…  I hope players (and parents) appreciate that coaches — at all levels — want control.  Ya, sure, I personally might have an ego that requires my players to toe the mark.  More importantly, however, I and every other amateur coach on the planet has his neck in a noose — as in having to answer to program heads, athletic directors and league authorities.  And, make no mistake about it — and like it or not, every player on a team is representing his coach, his mates, his league and the sport.  Said yet another way:  I (and my program) ain't going to look idiotic because of a single, loose cannon player.  Ya, if it's him or me, you can just guess who is going down the river first.
All that said, let me put the amateur level of our game in a slightly different perspective…  You see, I usually look for a "teaching moment" whereby some player (and hopefully one that isn't mine) does something to disgrace himself.  (It happens often enough.)  With that, I'll talk to my kids about their love of the game — or, more specifically, their respect for the game they supposedly love.  It'll be a "shooting the bull" kind of talk, within which I try to draw from them a true feeling for their game, and a sense of how they almost always show their respect — or disrespect — anytime they're at a rink.
Finally, I'm sure that not everyone will go along with me on the above.  However, it all is stuff I really felt needed saying.
*
Do you have similar or different feelings?  I'd truly like to hear them.  And, don't be shy if you don't agree.  I'd really like to know the other side of this issue.
You wouldn't believe how many people arrive here at CoachChic.com having searched Google and elsewhere for help on how to hold a hockey stick!  So, besides having provided some serious answers to this question already, I thought I'd also host a poll on how experienced hockey players HOLD and CONTROL their sticks.
What I've done is made it a two-part question, asking where they (YOU) place the dominant hand, and then which hand — dominant or non-dominant — is used to actually control the stick's actions.
So, if you'll just look up above for the page link — or click here…  POLL, it only takes a second or two to register your vote.
And, won't it be interesting to follow the results?  (I'll say!)
– Dennis Chighisola
Oh, by the way…  Anyone can vote (either as members or non-members).
This hockey drill is an old standby many members might already recognize.
I've actually used it for years with my older players.  However, having seen the need to help my young Mite AAA's with their passing game, I thought I'd give it a try with them (if only as a test).
As you're going to see, though, I am sticking with this drill with my young kids — for a long time to come.
– Dennis Chighisola

Circle Keepaway
The drill is simple enough to assemble…  Just place a small group of players around a circle, and then place one player in the middle.  The objective is for the kids on the circle to move the puck around while not allowing the player in the middle to steal the puck.  A player who makes a poor pass or loses the puck because he mishandles the reception has to swap places with the one in the middle.
As an aside…  I prefaced the real drill by having my Mites initially just pass the puck around the circle.  Once they understood that part, I then introduced the player in the middle, and explained the consequences of not executing their passes correctly.
Now, before showing you a brief clip of the action, let me tell you that I especially love drills that force players to do some problem-solving.  And, in this regard, I was actually totally surprised at how well my group of fairly young kids did just that.
I mean, within a few minutes I saw kids attempting flip (or saucer) passes, and I even noticed a bunch of them realizing they shouldn't telegraph their passes.  In other words, they ultimately started to look or fake one way, then they shuttled the puck in an opposite direction.  Unbelievable! 
Okay, have a look at a brief video clip, and I'll make another suggestion right after…
Loading...
Now, I said at the start that I use this drill with older hockey players — and I've used it with my high school guys and my old college team.  So, it certainly seems a good drill to use for enhancing the passing and receiving skills of all the levels between Mites and Bantams.
Actually, I will quite often introduce one-touch passing skills to my older guys, long prior to using the above drill.  Then, with that, I can eventually ask those more advanced players to use their tap-passes skills during the Circle Keepaway drill.
If there's a difference between my coaching schedule and those of most members, it's that my high school guys started way back in June only to leave me shortly, while my youngest teams are just getting underway now-ish.
However, the slightly different timing of our programs aside, I'm hoping the following observations will still help a lot of you.
– Dennis Chighisola
Recent Hockey Game Notes
My HS Prep Team
We had a nightmarish problem with our high school league this fall…  We'd been set for nearly a decade in the very same, very convenient game schedule, when all of a sudden the league folded.  That made it necessary for me to at least try to piece together some games, mostly as a means of checking a few things.  (If you've come to know me by now, you know that our numerous practices are far more important to me than the games.)
Going back to last spring, I've chronicled our conditioning and speed work for you, with a lot of the sample videos especially showing my guys working off-ice.  As I so often suggest, a lot more can usually be accomplished away from the ice, partly because of the equipment we can only use in that venue.
That's not to say that these qualities aren't being enhanced on the ice — far from it.  But, rather than doing very much of the traditional sprinting up and down the rink's length, I look to work my kids' conditioning over the course of a long practice.  In other words, the accumulation of fast paced drills over an hour can really do the trick.  Then, at practice's end, I'll usually do something I refer to as "The Finisher".  And by that, I mean a drill that tends to finish the kids off, or deplete their energy pretty much to the max.
Anyway, what I really want to share with you today has to do with my players' abilities to bounce back after a pretty tough workout…  You see, we had a game the other night, this played with a rather short roster.  So, when my guys reported to The MOTION Lab the next night — for one of their weekly off-ice workouts, I asked each how they felt that morning (or that "morning after").  If you can appreciate it, the out-of-shape guy is going to be really, really sore.  But, my guys — to the young man — said they felt fine.  Aaaaah…  I just love it when a plan works.
I might also mention here about my teaching plan for a given night…  Oh, I surely DO stick to an overall plan — this I've mentioned countless times within these pages.  At the same time, I want the luxury of reacting to the kids' needs on any given night.  So, in this regard, I really adjusted the Lab training to go along with the fact that this was the day after a tough game, as well as the fact that we had another game scheduled for two nights later.  What I did then, was mainly aimed at getting my guys to sweat some — to stay active, and to work a little on some skills.  Again, keeping them active was going to be a huge benefit, while beating on them would have been hugely counterproductive.
Finally, our game schedule is complete now, while my guys still have a little more than a week to go before their respective high school tryouts.  Ironically, I know players in this particular age group — soon facing those high school tryouts — have at least three options:
- I discovered recently that the teams we'd placed over the past few weeks are now done.  In other words, with still at least 10-days to go until tryouts, there is nothing for them.  Hmmmmmm…
- Next week — the week before high school tryouts — is a time when the unsuspecting public is going to be fleeced by a number of local high school coaches.  Ya, I'm sorry to have to say that, but…  What will be offered at nearly every local rink will be something called a "high school conditioning camp" (or something close to that).  Now, I have to ask you:  Can a player actually get into top condition in a single week?  Hardly.  In fact, I'd fear that a player attending such a program might just leave his or her best right there on the week-before practice ice.
- My guys are going to stay with me until it's time for them to head-off to their school teams.  My main aim during our last week together is to keep the kids sharp, to keep-up with their conditioning (somewhat), to protect them from potential bumps or bruises, and to generally send them off feeling rather loosey-goosey.  Ya, in contrast to the previous method, I want to send my kids to their tryouts feeling as healthy as they can be.
My AAA Mite Major Team

Although my young guys have been together since last spring, our schedule has been a little fragmented.  We had some random off-season practice (both on-ice and off-ice, these detailed in some previous posts).  My kids have skated three times per week as part of an ADM program, and we've gotten an odd extra full-ice practice together on occasion.
That said, I had no doubt my kids would match well (or better than) most opponents when it came to individual skills.  And this proved so, as we won the fall 3 versus 3 league.  How we'd do in a full-ice game — owing to our limited full-ice practice time — was still to be seen.
Ugh…  We had our first full-ice game last weekend, and the results weren't anything near our 3 on 3 play.  No, we lost, 6-3, to a team we had beaten (usually handily) over the fall months.
Was it the change in format that made the difference?  Oh, I'm not the type who jumps to those kinds of conclusions — not after just one game.  However, as I always do, I took the some detailed notes from that first full-ice game…
- First — of all things, our first game in this format was almost highlighted by a number of players being away with older brothers at a distant tournament.  I guess this wasn't much that could have been done about this, but the conflict surely did come at a wrong time.  Not only was our bench short, but all the lines that had worked together for months were pretty much fragmented.  Oh, well…  I guess it'll be a long winter, and things will be back to normal for most of the remaining games.
- We do a set warm-up prior to every practice and game, this being two fold — 1) to warm the kids, and 2) to give them hundreds (or probably thousands) of repetitions at some very good skill drills.  In other words, performing those over the entire fall and winter is going to really change the kids.  (As an FYI here…  I gradually change those drills as the kids master certain ones.)  Anyway, while the four things I have the kids do will easily fit into the provided 3-minutes of pre-game time, I will have to help the kids pace the drills a bit better.
- I've worked quite a few times on backchecking with this groups, but I made a note that I should revert to a standard drill that should help the kids further in this regard.  I like to "shut down" opponents, but that wasn't really a feasible tactic with all our rather chaotic 3 versus 3 games.  Actually, the drill I have in mind is shown in our Drills section as the "Backchecking Drill (1/2 Ice)".
- Understandably, some of our young defensemen had difficulty keeping pucks inside the offensive zone.  Again, it's understandable.  So, I'll make sure I build some drilling in on that, much like I mention in the earliest part of "Following a Defenseman Through His/Her Defensive Duties".
- Actually, my kids didn't do badly dealing with the off-sides rule for the first time.  Ironically, a difficulty I spotted last Sunday was something even older guys struggle with — as in a puckcarrier not hurrying to attain the offensive blueline.  (In other words, a rush is far too often going to be whistled for an off-side if the puckcarrier dilly-dallies with the puck prior to reaching the blueline.)  So, about all I can think to do with this is to organize plenty of rushes while also pressing our puckcarriers to hurry to puck on-side.
- Line changes not being the same in our many previous 3 on 3 games, I've failed to prepare my kids beyond the basics.  Oh, we have worked on "5 off, 5 on".  However, I did NOT prepare my kids for getting an extra skater on the ice for a delayed penalty call.  In this regard, I will have my "next center up" be prepared to take the place of our goaltender on this play.  (Understand that there isn't time for a coach to search the bench for a capable player, so I usually designate a position I feel is fairly strong.)
- Now, I'm going to group a number of our overall problem on one thing I can only surmise…  I mean, some of my defensemen were absent when it came to guarding their net, while far too many of our rushes gained little because puckcarriers took shots from the worst spots possible.  So, what is it I suspect?  Hmmmmm…  If I had to bet, it would be that a lot of the conversation on the way to our game had to do with parents prodding "young Johnny" to score a batch of goals.  Well, what would you think if you saw some D constantly skate the puck up-ice while a host of teammates were far ahead?  And, what would you think if you saw a number of young attackers take shots from a bad angle while a teammate sat in front of the enemy goal?  Oh, you might chock it up to the new game conditions, but we handled those situations unbelievably in all of our 3 on 3 games (where conditions were all the more difficult).  Ya, parents likely put more emphasis on this one game, it being our first on the large surface.  But, we are in for a long season if they teach the game — from home, in the car, wherever.
Okay, as I intimated earlier, I'm not about to change my whole approach based on one game, and especially one loss.  However, since a loss is usually a lot more telling than a win (where it's harder to notice mistakes), I absolutely WILL make some practice adjustments over coming weeks.
Already I've had my kids work on 2-man rushes on-goal, and this is ultimately going to build towards 3-man rushes.  Darn, but we need to ultimately let the best located player take the shot.
Whether real or imagined, I think I do have to communicate with my parents when it comes to coaching their kids behind the scenes.  As Dr LaVoi and I explain in the post (and video) entitled "Up the Boards, Johnny!", there are some dangers involved in their doing this.
By Dennis DeFrehn
My story might be a little different than the typical hockey player.  Even though I grew up in New England, there were no local leagues around, or at least none I knew of.  Hockey for me was NHL 94 on the Sega Genesis, or a Whalers game at the Civic Center, even though the Bruins were always my team.
I ended up going to school in Boston, right on The Commons.  When winter descended upon the city the Pond in the Public Gardens froze over, and the Four Seasons would shovel it for their guests' enjoyment.  While that was all good and well, the Park Rangers didn't take too kindly to college kids showing up with pucks and sticks.  But, after dark, well into the night, the ice would be open. And it would be Ours.
We called it the Midnight Hockey League.  Pure Pond Hockey, at its roots, in the heart of one of the greatest hockey cities around.  We'd usually have about 6 people, all casual players, all fans of the game.  Every player knows how it feels to step out on the ice, and have it to yourself, whether it's a rink at 6 in the morning, or a local pond.  There, in The Commons, it was an amazing experience. A mix of the chill of the winter air, paired with the fact that we weren't supposed to be out there, playing in the shadow of the Prudential Tower in the middle of the night.   A bunch of friends together, enjoying the game  in it's purest form.  No score. Just the sound of the skates carving the murky ice, the puck coming off a stick, or the laughter that would ensue when somebody took a dive into the snowbank.
Those nights out on the ice are some of my fondest memories from college, and it cemented my love of the game.
*
With the help of others, I continue to study this exciting new sport.
I was fortunate to find the following video, which is an interview with an elementary school principal.
As my title suggests, it offers some valid reasons why floorball might be a better choice than floor hockey or street hockey.  However, I like some of the insight offered (between the lines) about equipment options and the way the game is played.
– Dennis Chighisola

Just a Few Reasons to Start a Floorball Program
I didn't pick the above title with the idea that every member is aiming towards the NHL.  However, I think everyone here is hoping to enjoy the game more, to have some successes — at his or her own level, and to ultimately feel good about his or her hockey experiences.
That in mind, I happened across this series of videos featuring Steven Stamkos, compliments of Nike Training and YouTube.com.
There's a story being told here, for sure.  However, what I'd like members to do — besides gaining an appreciation for Stamkos' dedication — is to make some mental notes about the exercises he's doing.  Then, just as an FYI…  We actually use most of those training gadgets in The MOTION Lab, outdoors or at our roller hockey facility.
Anyway, enjoy…
– Dennis Chighisola

What It Takes to Make It in Hockey
Video 1
Video 2

Video 3

I have our friend Michael Borg to thank for the following video.  And, as you'll see, there's some added information offered in this one…
– Dennis Chighisola
Another Introduction to Floorball
Most long-time members should know my strong belief in "visualization" or "mental imagery".  In fact, while most hockey folks put the majority of their eggs into their on-ice skills basket, Shaun Goodsell and I are forever urging our CoachChic.com friends to pay just as much attention to enhancing their mental skills.
I think long-time members will also recall my love for several social media sites.  Yes, Twitter and Facebook are where I've met some of the best and brightest advisers one could ever find, and those sites are where a lot of my current day friends reside.
Such is the case with a new on-line friend, Dr. JoAnn Dahlkoetter.  She's a Sports Psychology Expert, and I'll tell you a little more about her once you've had the chance to see her special video.
– Dennis Chighisola
Visualization-Performance Coaching Tips for Sports
Okay, after many years of espousing the virtues of mental imagery, I finally came across someone who explains pretty well the techniques we might use when planning our own visualization sessions.  So, have a look and listen to what Dr JoAnn has to offer…
Now, since I'm guessing mostly adults will watch that video, I'm wondering if any of you got the feeling those methods would work in areas beyond sport, or beyond hockey.  I mean, how about in our work?  Actually, how about in our personal lifestyles?
Yup, that's powerful stuff, and I'll suggest it will work anywhere IF we follow The Good Doctor's advice!
Okay, Dr JoAnn can be found all around the Internet.  However, besides looking into some of her other YouTube videos, here are some other ways you might follow her awesome advice…
Dr. JoAnn Dahlkoetter
Sports Psychology Expert
Our good friend Ravi made an unbelievable contribution in a Comment (below), providing us all a link to a video showing Mike Cammalleri using visualization in his own way.  That video was so good (as was the narration by Don Cherry) that I thought I'd embed it right here within this post just to make it easier for members to see.  Thanks again, Ravi!
– Dennis Chighisola
By the way, folks…  The "Bobby" Don Cherry is talking about in that video is none other than the great Bobby Orr.  So, Cherry is saying that Orr used similar visualization methods, but he'd practice his in the lockerroom long before games.  Wow!
I just ran across this collection of floorball rules.  I have a feeling they are an over-simplified version, and that they've been doctored by various authors across the Internet.  That pretty much explains why I'm not sure who to attribute these to (although it does say down below that they were "prepared by the Ontario Floorball/Inihockey Federation").
Anyway, I think they'll prove helpful for all of us who are new to this seemingly great sport, and they just might give us a place to start if we're considering organizing a team or a league of our own.
– Dennis Chighisola

Simplified Floorball Rules
Prepared by the Ontario Floorball/Unihockey Federation
1. Games can be played with three to five players and a goalie on the court for each team. The goalie may be substituted for an additional player if desired. For an official game, five players and a goalie for each team is required.
2. No catching ball or hands on ball, except for goalie, infraction results in a 2 min penalty.
3. No foot passes to another player, infraction results in a possession change, but players may kick the ball once onto their own stick.
4. No jumping (one foot must be on the ground when receiving the ball), infraction results in a free hit.
5. Players may not go down on two knees to make plays or block shots. Only the goalie may play from their knees, infraction results in a 2 min penalty.
6. Ball must be received on a stick below knee level, infraction results in a possession change. If contact is made with the ball above the knee, infraction results in a 2 min penalty.
7. Sticks must stay below waist level when shooting with a similar follow through allowed. Stick above waist on a shot will result in a 2 min penalty.
8. No stick checking, lifting, or slashing. A minor infraction results in a possession change, an infraction in a scoring position or repeated infraction results in a 2 min penalty.
9. No holding of stick, players, or shirt or general interference, infraction will result in a 2 min penalty.
10. No playing your stick between another player's legs. Results in a possession change.
11. No body contact with the exception of incidental shoulder contact, infractions will result in a 2 min penalty.
12. No playing the ball with the head – infraction results in a 2 min penalty.
13. Face-offs: Face offs will be used to start the game at the beginning of each period and to re-start after each goal or if the ball is damaged. For a face-off, stick blade must be on the ground and perpendicular to centerline, feet parallel to centerline ball and the middle of the two players' sticks. Players cannot reverse their grip or hold the stick below the face-off line. Play starts with a whistle blow.
14. Possession changes: Occurs in the situations cited above. Ball is played as a direct free shot similar to a soccer free kick, where the offending players must be 3 meters away and the ball must be shot or played to another player upon the officials whistle blow with a solid hit – not a sweeping motion.
15. Substitutions may occur at anytime.
16. Repeated infractions result in a 2 min penalty.
***
Floorball Rule Clarifications
To help us all better understand floorball, I am going to ask a number of current coaches (or otherwise experienced people) to clarify each of the 16 points shown above.  So, keep checking back, as these should be added every day or so.
Man, does Old Coach Chic have something to offer in THIS department!
I can't put my finger on the time I realized the importance of what Shaun Goodsell is about to share with you, but my guess is that it was about 10-years ago.  (You could make that 25- to 30-years ago if you count my reading back then how the old Soviet coach, Anatoli Tarasov, would have his team practice amid recordings of loud fan noise, just to prepare his guys for playing in North American rinks.)
Anyway, the following is awesome advice, and I'll have a little more to add right after…
– Dennis Chighisola

The Speed of Learning
Athletes invest enormous amounts of time in practice.  Go to a football field, a hockey rink, a baseball diamond and you will most likely see coaches and athletes preparing for an upcoming contest. Many report that practice seems insignificant and boring leading some to quit and many to disengage, believing that the cost is simply not worth the perceived benefit.  The question is, what are the vital principles of meaningful and effective practice that enhance the development of the athlete? It just so happens that researchers have uncovered some targeted principles that have been proven to enhance preparation as well as game-time performance.  This article is intended to highlight one of them.
More and more, researchers are learning that optimal brain functioning enhances the speed of learning and development. Researchers have discovered that those athletes, as well as others, that practice consistently with intensity — defined by practicing their skills at the edge of their ability level, making more mistakes, and leading to greater frustration — develop 300% faster than those that go through meaningless and countless comfortable repetitions.  Daniel Coyle in his excellent book "Talent Code" refers to this as "Deep Practice". The brain releases an important chemical called Myelin within this style of practice. This chemical speeds up the brain's capacity to build connections and therefore learning is enhanced and sped up. What this means is that our development is often dictated more by our ability to learn from our mistakes in a pressure-oriented environment than by simply executing a skill or task without any pressure.
With time constraints becoming a significant challenge, and more and more required in the classroom from our student athletes, this groundbreaking information gives hope that, with creativity and purpose, athletes do not need to invest hours and hours of comfortable practice to improve.  In fact, this type of practice may do more to un-prepare the athlete than actually help them prepare for the pressure-laden contest they are likely to encounter.
I want to end this article by saying that those athletes that can learn to handle frustration and see the learning inherent within mistakes often learn at a more rapid rate then those that are derailed by disappointment and frustration. Often some "mind skills" training might be needed to engage in this highly intense type of practice.  Next time you go to practice, remember, making mistakes is crucial to your growth.  So fail huge!
The Mental Edge is committed to training kids through these types of experiences. To begin your life training process give us a call today 763-439-5246.
By Dennis Chighisola
I suppose the new USA Hockey ADM program first got me thinking about this topic.  Then again, I guess I have been forced to ponder it a lot of times through my 40-ish years in coaching.
Up front, I want to let you know that I'm currently working in a local version of the ADM, and I can say that I believe I'm seeing some results with the kids in that program.  So, while I might poke a needle at a part of the concept, I am not bashing the overall idea of the program, or the way things are currently going here locally.
My cause to "ponder it (the title topic) a lot of times" over previous years had to do with requests from other coaches to suggest what they ought to be doing with their kids, and that mainly had to do with giving those coaches exact detailed lesson plans for each nightly practice.
Also, as I'll try to describe in the end, the challenges I'm going to outline from here onward have a lot to do with the way I've designed CoachChic.com's unique format.
So, hmmmmmm…  What's my problem with all this?  Well, there is always a problem in "knowing what to do next".  For that very reason, USA Hockey will likely only get to accomplish a percentage of what they'd really like from their new ADM program.   For, you see, it would be impossible for ANYONE — including yours truly — to design a lesson plan in advance that will totally help a far away coach with his or her players.
Okay, as an example of what I'm getting at, let's consider my current High School Prep team…  You probably know from my recent posts that I've had this group since last early June, and that my entire reason for being with them is to help each kid make his own respective high school team.  Of course, I had a plan in place to bring them from June to the end of November.  However, can that plan really be carved in stone?  Not on your life.  Over those many months, individuals and the group will have slight setbacks.  At the same time, they're going to get the hang of some skills, some tactics and some conditioning exercises that really please me.  What I'm getting at, obviously, is my need to constantly adjust things according to what I'm seeing at any given moment.
I'm sure you also know that I'm coaching a young AAA Mite Major team (that also happens to be part of the local ADM).  Unlike the HS Prep team, though, the entire Mite program, their opponents, and even my own players are new to me.  So, I've altered my planning a bit, only designing that little guys' team according to some shorter term goals.
I've also just started my kzillionth year of running a Learn-to-skate/Learn-to-play program.  And, while I have done it for that long, I can tell you that the nature of each new group is slightly different from the year before and the year before.  In other words, while I might enter the first few sessions with an idea of what I want to accomplish with each group, I can't just stick to some old lesson plans I designed 20- or 30-years ago.
So, when it comes to answering the above question — about What To Do Next, I'm going to state firmly:  that's where the REAL coaching/teaching comes into play.
No, there's no formula for any of this.  Instead, as I suggested above in reference to my HS Prep guys, readings have to be taken nearly every time we meet.  And I'm talking about nearly every aspect of the guys' games.
Going back to some younger kids right now (because the examples might be easier to explain)…  The youngsters in my Learn-to-play clinic should be able to get around fairly well as we take to the ice next Sunday morning, with a number of them even being able to travel backwards, and perhaps do some sort of stop.  So I'll run several VERY basic skill drills with them, and I'll be making mental notes on exactly where they are at that time — on things like their forward striding, their cross-overs, their stopping abilities, and their backward skating.  And from those readings I'll design my next week's lesson plan.
Here's the kicker, though…  I can be absolutely sure that this group will do extremely well in given areas, while they will struggle with a few others.   So it's my job to 1) accelerate the teaching where needed, 2) go slower in certain areas, and 3) even take a step backwards to some remedial drills for a few other skills.
And I'm going to suggest that that exact process has to take place every single time we meet as a group.  In fact, that exact process is taking place with my high school guys, it's happening with my AAA Mites, and it's happening with a group of kids I'm currently teaching in a weekly skills class.
Now, although most members are right now thinking they totally understand what I've said to this point, I'm wondering if they (you) realize the dangers in not doing it this way.
For example, can you just imagine how many players will be lost if a set lesson plan was put in place long ago, and then adhered to for the rest of the coming winter?  My guess is that about one third of a given group would progress, while quite a few kids would be totally lost — 1) because we didn't take the occasional backward step when they needed it, or 2) because we didn't accelerate things when that was appropriate.
A couple of what I think are cute asides…
I've had a few parents very nicely express some concerns with their kids' games or their skills.
One of my assistant coaches has been around the game for awhile, and he's occasionally expressing some worries about our kids making certain kinds of mistakes.
Another experienced assistant is wishing I'd accelerate an area of the game where his son is concerned.
And in just about every one of those conversations, the parent or coach was dead-on.  I mean, they were right in what they were seeing; it's just that they were usually wrong as to when it might be appropriate to address their concerns.
I hate going off-track on you again, but here's another aside, this one an example to make my point even further…
I'm working on puckhandling skills within the ADM program, and as each differently skilled group rotates to my station, I'm teaching that group according to all I've described above — from reading where they are at a given time, etc.
=>  There are a ton of young parents watching each clinic, and I'm often thinking to myself that a few of the former hockey playing dads are probably wondering why I'm having kids stickhandle without ever mentioning their need to keep the eyes up.
Ha.  My simple answer to that (if I could hang a banner over center-ice) would be, "Everything in its own time and place."  In other words, the stickhandling challenges I'm giving those kids right now are overwhelming enough, so I don't want to complicate matters by tossing an extra challenge their way.  (Down the road, I actually have an easy way to teach eyes up stickhandling.)
Okay, so let's go back to a few of my opening statements…
I suggested that there's at least the probability that any given ADM program might only achieve a percentage of its full potential.  And the key words in that last sentence are "any given ADM program".  In other words, my pretty educated feeling is that each program is going to come closer or further from its true potential according to how well teaching adjustments can be made (ideally on a night-to-night basis).  Let me repeat what I said earlier, though, in that kids ARE going to benefit from the ADM; my worry is just that some will benefit more or less.
Then, let me tell you that the guy or gal who authors a booklet containing perfect lesson plans for an entire season is going to become a millionaire.  Of course, if you're thinking about purchasing something like that, think again.  As you should realize by now, it's virtually impossible to create such a thing.
Oh, well…  I actually have created something like the above — that really does work.  And it's going to be released here someday in the future, when I've had a lot of extra time to get it exactly right.
In the meantime, let's talk about the CoachChic.com format for a few secs…
Most of what you'll find within the current 400 or so postings are the result of my needing to problem-solve.  In many instances I may have given you an exact way to deal with a given challenge, but I'm just as apt to have given members a few observations I've made, thereby allowing you to make some of your own (better founded) decisions.  Yet another thing I've done in hopes of benefiting you is to divide a wealth of information into fairly easy to negotiate categories.   Hopefully then, you can quickly find skating help, puckhandling help, help for goalies, important principles having to do with the offensive side of our game, and so forth.
Finally, if there's one thing I'd like you to come away with here, it's that there is currently no silver bullet, and no one-size-fits-all.  No, I truly believe the best coaching/teaching is done on a day-to-day or night-to-night basis, and it's predicated on really "Knowing What To Do Next".
Today, October 1, 2010, brings a new and exciting category to CoachChic.com.
I'd like to think that I've pioneered a number of truly helpful alternative hockey training methods over my 40-years in our game, beginning way back in the 1970s with some unique hockey skills training sessions, later showing all those in (at least) the New England area new concepts in Soviet style off-ice training, and still later promoting the benefits of in-line workouts.
So, sensing I know something hot and hugely beneficial when I see it, today gives me great pleasure to begin spreading the word about floorball.  And, no one could help me do that better than my good friend, Greg Beaudin.
– Dennis Chighisola
An Open Letter to the North American Hockey Community

By Greg Beaudin
Introduction
Five Years ago, I learned about Floorball from Hockey Legend Borje Salming.  At that time, I picked up a Floorball stick and felt the future of Hockey in my hands.
Some observations:
When introducing Floorball to new people, as I have done so many times, a common first reaction is to dismiss aspects of the game; The Stick is too short, The Ball is too light, The goalies have no stick?, But where is the ice? I would say a typical Canadian reaction to learning about Floorball is to pick it apart.  Maybe that's why we are the best Hockey Nation in the World, I don't know, we are sensitive about our brand of hockey, and so we should be.
The key points get blurted out, affordability, accessibility, easy to play, a sport for everyone, the soccer of Hockeys, all you need is a stick and ball, it's fast, fun, and safe, no hacking and whacking, adaptable, global, an Olympic provisional sport, professional leagues in Sweden, Finland, Switzerland, The Russian Olympic Hockey team used Floorball to get ready for Vancouver, NHL stars like the Sedins, Sellanne, Gaborik, the Hossa brothers all played Floorball growing up and many still play in the Summers…blah, blah, blah….the points come out, in staccato like fashion, and the words become just that — words.
And then, we take a shot… and it rips top shelf with a flick of the wrist.  Then we stickhandle and feel, and tap, bounce and twirl, adjust, and shoot, and attempt to corral the ball, at first mostly getting air.  For Canadians, this is not the Floor Hockey stick of the past, the one we all grew up with, it's something new, fresh, cool, hip, ergonomic, familiar yet distant — It's a Floorball stick, a "euro thing" that permeates through the hockey communities of Sweden, Finland, Switzerland, The Czech Republic and beyond.
…there is something about a Floorball stick, a certain magic to it.
Canada does have a national federation that belongs to the International Floorball Federation, it's called Floorball Canada.  There are Provincial organizations, leagues, Hockey Academies, Hockey Schools, Elementary Schools, Secondary Schools, Indepedent Schools, Universities, Private Clubs, Corporate sport groups.  There is a National Championship, and a few big tournaments that take place every year.
Canada is becoming a Floorball nation, and it's happening, virtually under the radar, with no funding, no corporate support, and very little media recognition.  We need to talk about this, we must discuss why Floorball is succeeding wherever it goes, and why our Hockey Canada Skills Academy talent, AAA girls and boys, across the country, are honing their skills in school gyms and local rec centers with Floorball.
Recently, I conducted two week long Floorball Camps where parents would approach me afterwards and say that they preferred Floorball to Hockey, citing violence, the cost, and the early morning practices.  The smiles, the sweat, the drills, the games, the growth that their kids displayed just validated to them that there could be an alternative to Hockey, that is technically Hockey without the skates and the smelly bags.
Many Parents feel mixed emotions about floorball because they played Hockey growing up and it shaped them as people like nothing else could, and although they want their own kids to learn about Team, Hard work, Dedication to Sport, Canadian culture and all of the wonderful things that Hockey brought them, they see so much madness connected to the game now.  They crave the simpler times of Hockey, where it just happened without all of the big expense and the big fuss…and enter Floorball.   Floorball is going to provide tens of thousands of Canadians an opportunity to "feel" Hockey and the sensations of scoring a big time goal and making a poetic pass.
No matter how much doubt and scrutiny you throw at the stick and the sport of Floorball, as it relates to Hockey, it counters back with an explanation, a smart take, a scientific observation, and a model of proof from blossoming Hockey communities like Gothenburg, Helsinki or Zurich.
For here is a version of indoor hockey that requires minimal equipment- a stick and a ball.  It is played as a team game, it is very high tempo, high scoring, high energy, physical but safe, it's easy to learn yet develops amazing skills.
Floorball should be in every school in Canada.  Floorball is currently being utilized as an off-ice training system for Hockey Canada Skills Academies, coast to coast.  Do your homework people, You will see!  Floorball has arrived in Canada but needs a helping hand, as Floorball is a Sport for Everyone.
I remember reading the summary from the last Hockey Summit in 1999, and am happy to see the 11 recommendations come forward in a real way to develop Hockey players and enrich the Hockey experience.
I have personally witnessed thousands of smiles of bewilderment, as Young Canadians, New Canadians, Old Canadians, Disabled Canadians, pick up a Floorball stick for the first time.  At first play, the ball is bouncing everywhere and you can see the power shift from the hockey players to the newbies. from the hack and whackers to the runners and the thinkers….it's a mind shift that provides agility and skill to the Hockey player that already has the strength and force, and it's empowering to an athlete who has never skated, and now can "snipe" one from 30 feet at 90km+/hr.
Floorball is an exhilarating game.  It speaks to everyone.  It enhances skills in a Young Hockey player and it brings skilled players into Hockey.
Canada has the infrastructure, the will and the desire to breed Hockey talent like no other nation.  You will see Floorball as a solution at every school, rec center, sport club, minor hockey program, skills development center, high-performance academy, Olympic training program, and corporate fitness programs.     Floorball is an important component of the Player Development matrix. It is also a potential gateway sport to assist many Hockey enthusiasts who are a bit hesitant to enter the world of Hockey participation.  I have had many discussions with families that are using Floorball to hedge their bets that their children will one day wish to play Ice Hockey.  So, by developing Hockey Smarts and Skills through Floorball, a young player can join-in on Ice Hockey years down the road, if the interest and/or passion is brimming.
Yes, Floorball is a global sport and it is used by Professsional Hockey players to maintain fitness and enhance skills.  At the Top level, Floorball is vying for a permanent spot in the Summer Olympics.  Universities dole out scholarships, and there is even opportunity for elite players to advance to Professional levels.  However, this is not why I write this letter to you…
This letter is a call to action, it's to initiate discussion about Floorball and other types of off-ice Hockey.  As a nation, it's like we are still skiing on wooden skis, when other countries have switched over to high tech parabolic ones or playing Tennis with "Bjorn Borg woodies" whilst there are oversized carbon graphite ones.
Author Profile:
Greg Beaudin is the founder of Modern Hockey, a forward thinking Hockey company with deep roots in Ice Hockey and Floorball.  Modern Hockey has worked with dozens of Hockey Canada Skills Academies to develop their Floorball cross-training programs.  Greg is the son of the "Original Jet" Norm Beaudin, and grew up in a household where Finnish, Swedish and Swiss Hockey was always highly respected.  Like the Oilers of the 'eighties, Greg's hockey philosophies were also shaped by the formidable International elements of the Winnipeg Jets of the seventies.  It is this base knowledge that brings Modern Hockey to Floorball and why the push is on to grow Floorball in Canada.
To visit Greg's site:  ModernHockey.com
Oh, and just in case you're wondering if floorball could help some of your hockey play (and your overall athleticism), take a look…
Before anyone thinks the following is going to be just for coaches, I want to point-out that I'll be sharing some of my thinking behind the drills I'll list.  Hopefully then, a lot of this will prove valuable to older hockey players and to parents of younger ones.
– Dennis Chighisola

A Sample Hockey Practice Plan
I might begin by telling you how I arrive at some of the topics I'll cover in a given practice.  Actually, they're derived from two main sources:
If you go to my video on "Breaking Down Hockey Strategies", you'll discover that I use something like a checklist of all the tactics and strategies my players will be expected to know and ultimately master.  Sometimes I need to go to my written notes for reminders, but oftentimes I can visualize the plays — as my players have or don't have the puck (or they're on offense or defense), and according to what zone the play is in.  So, that kind of self-talk might go something like, "Forechecking…  Backchecking…  Covering enemy rushes…  Defending in our end…  Breakouts…"
I am forever taking notes (see the intro for a category titled A Coach's Notebook).  And as I prepared the following practice plan, I was falling back on some notes I'd jotted after our last hockey game.
I'll usually use a piece of scrap paper to initially list all the things I'll want to accomplish in a practice.  With that, I'll ultimately re-order the drills in the following way…
To be honest, this wasn't my idea; I happened to see it mentioned a lot of years ago by another coach and I thought it made a lot of sense.  What I'm getting at is the concept of grouping certain drills into offensive and defensive categories.  The aim of doing it this way is to get my players thinking defense for a certain amount of time, and then shifting them to thinking offense for another stretch.  I wouldn't say I have a preference for putting one before the other, but with the sense that defense takes a lot more work and a lot more concentration, I might often put that group of drills first so that we ultimately finish with the fun stuff (or some offensive drills).
The Drills
Warm-ups We almost always begin every practice with a sequence of drills I've designed to ready us for games AND PRACTICES.  I have to tell you more about this sometime soon.  But for now, these are a collection of simple drills that I feel will really lift my kids' game as hundreds of repetitions are done over the long season, and they're also sequenced to bring my players from a resting heart rate to being game ready.
The Strength Position In anticipation of starting this practice with some defensive drills, I  first showed my kids how they can get the most strength on their skates — with their feet spread, sitting a bit to lower their centers of gravity, keeping their heads up, with their sticks held firmly on the ice and in two hands.
Stick Lifts You might think that players need to be shown how to lift an opponent's stick.  However, I find far too many place their hands too close together, thereby having almost no strength whatsoever.  Really lowering the bottom hand, however, can make it possible for the smallest player to raise the stick of a much bigger guy (or gal).
Covering an Open Man With the rough basics in place, I next held some equal strength battles…  I sent so many attackers towards a net with an equal number of defenders attempting to cover them.  I wanted my defenders to control the sticks of intended pass receivers as an assistant coach fed a pass into the slot.
Actually, the above included three separate drills, with 1 on 1, 2 on 2 and then 3 on 3 match-ups.  The last progression is a tough one for defenders, because they have to scan the ice and communicate with teammates so that all three attackers get covered in man-to-man fashion.
Wide Dribbles on the SMG Switching to offense next, my players attacked our simulated goalie (or the SMG) as if on a breakaway, and I asked them to use the wide dribble move we've been working on lately in our skills sessions.
As an aside…  I've noticed some of my players being a bit too casual lately while attacking that SMG.  So, I think I'm going to put a little punishment in soon in the event anyone hits that stationary goaler.
Really, the word "punishment" is a little strong for what I intend.  What I truly want to do is to just connect some sort of negative to their misfiring, or make my kids very conscious of what they're doing on their way to the goal.
2′s and 3′s Attacking the Net Next we went with pairs and then groups of threes attacking the SMG.  My emphasis here was more towards the kids giving good targets and making good passes, as well as moving towards the net in proper formations.
On the latter, I'm talking about two attackers going to their own net-posts, or three attackers doing the same with a trailer behind the first two.
5 on 1 Keepaway Again, passing is the aim in this one, while I also want to get my players to stay moving — or getting open for passes, keeping their eyes up and making sure they keep the puck far away from the lone defender.
Okay, a couple of things I ought to let you know before I finish here…
Number one, a lot of what I'm doing in recent practices is geared towards helping my players prepare for a 3-on-3 league that they're currently playing in.  Oh, much of what we're doing will also help — tons — when we switch to regulation games in a few months.  But, helping them be successful right now will help morale and also help all the players learn some great playing basics.
Secondly, while some folks might think that the above includes an awful lot of drills for one practice, I'm going to suggest that I get half as many more drills accomplished in a longer session (this one was only 50-minutes).  A lot of the drills were fairly new to my kids, also, which means they took extra time to explain and set-up.  Once drills become familiar with players, though, I can get them going quickly, and thusly get far more accomplished for the night.
Number three, I don't know if you've thought about this as I've been describing the drills.  However, all of the above was designed for my 8-year old AAA Mite team.  Yup, I respect those little rascals as much as I do all my older guys, and I'm teaching them the game as I would anyone else.  About the only difference might be the way I communicate with them (because they're young), or the slower way I introduce the fairly high level tactics.  Again, though, as I've said countless time throughout this site, I truly respect hockey players OF ALL AGES, and I aim to teach all of them what they need to know to move up the hockey ladder.
Oh, one final note…  We have been hugely successful in our first two weeks of 3 on 3 games (which include a jamboree type round robin of three games).  And I'm quite pleased at us amassing 4-wins, 2-ties and zero losses.
What I'm even more thrilled about is the fashion in which  we've played.  I mean, my little rascals are unbelievably aggressive on the puck, and they are making terrific passes to open mates.  In most instances, our practice work against the SMG is also paying-off, with nearly every team member tucking at least one goal into an open corner.
Ya, as I so often joke (as I borrow a line from the TV program, "The A-team")…  I just love it when a plan comes together!
*
I'm hoping the above stirs some conversation or questions.  So, just fire away in the box below.

I have a nice young lady to thank for this entry.  For, you see, my video on "Incredible Stickhandling" (plus the bonus video) has made it just about around the world — even to a lady hockey player from the UK.
Sometime near when she purchased and downloaded those videos, she expressed concerns to me.  (I think she was praying they work, and she was even hoping they worked quickly enough for her next game — gulp, I hate that kind of pressure!)
Anyway, checking in with her earlier today, just to see how she was doing, I sensed she needed just a little more advice — and maybe some support — to go along with what is in those videos.
– Dennis Chighisola

Hockey Gains Come When You Least Expect Them
Now, I know I could take care of this subject with just one very old and time-worn expression, as in, "Rome wasn't built in a day!"  Ya, that would do it.  But, not really well enough for me (or my young UK friend).
Actually, my brief conversation with her on Facebook earlier today caused me to think back to some times long ago, when I came to sense the title of this post was true, that "hockey gains come when you least expect them".
The most memorable of the events I recalled today had to do with a hockey mom and dad who came to me one day all excited about the play their son had made in a recent game.  Paraphrasing the way they explained it to me, I guess their boy went on a rush, got tripped-up, fell to his knees, he kept stickhandling while down on the ice, ultimately recovered to his feet, and then fired a nice shot into the opposition net (which is kinda my description of a highlight reel goal).
I tell this story because the drill we use for practicing dribbling while on the knees was one of probably 25 I used regularly in my weekly skills clinic.  Again, it was just one of a bunch of drills, and it probably only received about 4-minutes of attention each week.
As an aside…  That particular drill happens to be in my regular collection for a lot of reasons beyond helping a player with the possibility that he or she might fall to the ice and need to keep puck possession.  I mean, it's one of those I group under "asymmetric drills", in that it forces a player to deal with numerous physical challenges at once (a lot like our game demands).  And I also use it to teach puckhandlers to keep adjusting their hands and arms so that their stick-blades stay flat on the ice no matter what posture they're in.
What I'm really getting at by bringing-up this old story is that I had absolutely no clue if and when that young player would ever get to apply that stickhandling-on-the-knees skill in a game.  And I mean that.
Next, I believe I wrote recently about my mom's lifelong want to reduce her body weight. 
  Ya, and knowing her oldest son kinda knows his stuff in that area, she was forever calling me for advice.  However, the problem has always been that mom wanted the weight off NOW.  So she'd starve herself for about 2-days, only to be disappointed when the bathroom scale told her she was the same as before, she'd gained a pound, whatever.  By about her third call to me for help, I told her to hide the dawgoned scale, continue her exercise and diet, and only go by how she was feeling on a given day.  I probably also told her about the building of Rome, or how "gains come when you least expect them".
I had a similar (but less frustrating) exchange with a young hockey playing guy this spring, this having to do with his strength program.  I sensed that he was as concerned about how he looked as how much strength he gained.  However, when he asked whether just sticking with his program — and not worrying about day to day results — was the right approach, I answered, "Absolutely!"  And I can tell you that I went overboard to promise him that, "Gains come when you least expect them."
Going back to the kids in my skills courses, no matter the level, I can assure you that even I don't know when the worked on skills will kick-in to their games.  Nor do I know how long it will take for my High School Prep team's powerplay or forecheck to gel.  There just isn't a scientific law for this kind of thing — like it takes 3 practices for high school guys to learn their defensive zone coverage, it takes 4 clinic sessions for my little guys to master their snowplow stops, or it takes 6 sessions at home for my young UK friend to suddenly toast an opponent with an "incredible stickhandling" move.  (Actually, as a coach overseeing these players, I don't have any expectations beyond the fact that those "gains WILL come when we least expect them".)
Oh, another aside did just come to mind here…  For, I do almost every year or so run across a player with unique capabilities.  I mean, there are the rare athletes who can almost immediately incorporate a new skill into their game.  (I once suggested to an 8-year old on a game bench that he might try practicing a new move when he returned home from our tournament.  He was one of those rare ones, though, because seconds later he jumped over the boards, grabbed the puck, and executed that very move right their in the game action.  Wow.)
As for the rest of us (mere mortals?), all that I can absolutely promise is that sticking with a given discipline is going to ultimately achieve the desired results.  Again, there's no time-frame; it's just going to happen when the athlete's mind and body decide so.
In fact, here's a tip for my far away student…  Actually it comes from my late-dad's bag of coaching tricks (he was a very successful baseball coach).  For, dad always said, "Work hard in practice, and then forget everything you learned when you enter the games."  Of course, baseball and hockey are very different sports.  However, I can buy his idea of removing too much thinking during a game;  it's far better that a player practice and practice and practice, and then allow reactions — or spontaneity — to dictate once the puck is dropped for real.
I'd suggest that she work at home on those "Incredible Stickhandling" exercises, with little concern for when the different skills will creep into her game.  And I'd further suggest that she go to her games to just have fun, to just play on her instincts, and allow nature to take its course.  For, as I've explained to my mom (ugh), to my students and players, and to young athletes who want to get stronger (or better looking), "gains come when you least expect them."  (Keep plugging away, P.A.  You'll be glad you did — in no time.)
***********************************
By the way, I'll shortly explain further about the availability of certain videos for download.  For now, however, here's the promotional video that goes along with the "Incredible Stickhandling" one….
Loading...
And here's a link to where that and a growing list of videos can be purchased…
Please see Drill Submission Rules and Help areas.
A short story from yours truly (Dennis Chighisola) before I get into this new drill…
Every so often I sense a local coach is grabbing a lot of my methods to bring home to his own team or his own kids.  Of course I find that flattering, and I also welcome the chance to share my experiences with others.
At the same time, I wonder if the coach (or whomever) thinks that what he or she grabbed at that moment in time is all The Old Coach has in his bag of tricks.  I mean, if he or she thought my drills from 2- or 3-years ago were "IT", they'd be dead-wrong.  Oh, a lot of my practices could LOOK alike — because I surely do keep the best drills for as long as they're useful.  At the same time, however, I can tell you that my stuff evolves almost every time I run a practice.  (I must have invented about 5 new drills for my little guys' and gals' hockey school this summer.)

With that, let me show you what I'm getting at as I present what I believe is…
A Great New Headmanning Drill
Contributor: Dennis Chighisola — Whitman, MA USA
In my estimation, the character on my High School Prep team has changed from last season to the current one.  Gone are some extra-strong puckhandlers, even though I have a ton of very talented young players back for this year.
Actually, because I've had a string of teams led by some highly skilled kids, we played a similar style for a number of consecutive seasons.  However, I thought, this year's squad needed a whole new approach.
Oh, I wanted to keep our emphasis on quick puck movement.  However, this year I figured we could do that better by emphasizing two things:
we would be in FAR better condition than any opponent, and
we'd base our attack on really, REALLY quick advancement of the puck (by passing, I mean).
As an aside here, understand that I haven't abandon any of the skills work I've always felt important to my kids as they readied for their their high school tryouts.  If there's been a change this off-season, it's been that I've just changed the emphasis a bit.
Drill Category: Passing, receiving, headmanning the puck
Drill Description:
Okay, I think everyone knows the fastest way to advance the puck is to pass it.  In hockey jargon it's called "head manning" or "headmanning" or passing the puck quickly ahead.
So my thinking on the current drill was to get my kids used to advancing the puck ahead without much fiddling.  In other words, take a pass and quickly relay it to a teammate up-ice without doing much stickhandling in between.  One guy gets the puck and bang! — he sends it ahead, the next guy gets the puck and likewise quickly sends it up-ice.
The first sketch shows my layout of players in the basic headmanning drill.  I first introduced the drill during the mid-summer, so we were short some skaters with some families being on vacation, whatever.  Actually, one night we were really shorthanded, and I used 3-players on one side of the ice with 4-skaters on the other.  No matter; the drill still worked fine.  And I know I can run the same drill with three or four lines of skaters when the need arises.
Now, before I show you a video of this drill, let me describe what you're about to see…  My guys will be breaking-out of the zone at the top of the screen, and the drill is started by player #1 positioned with a puck toward the lower blue line.  #1 begins the drill by dumping the puck and retrieving it quickly, then relaying it to #4.  All of the players start moving moving on the attack as #4 quickly passes to #3, #3 passes to #2 who is then in position to start the drill again with a new dump-in.  I don't show it in the video, but the same thing can be going on in the other line toward the right of the screen.
Okay, here's the video…
Loading...
Now, here's where my mind starts to racing, and where a drill starts to evolve…
For, you see, it soon struck me that the kind of passes we were doing in the original drill were NOT ideal — I mean, I don't like players trying to advance the puck to a guy who has his back turned to him.
(Can you smell something burning? 
)
Of course, the "high percentage" passes — or the ones that have the best chance at a completion — have a potential receiver slashes across, curling toward, or moving straight across in front of the puck.  Oh, that basic drill was okay for the kids.  Still, with an eye towards teaching better game playing principles, I soon changed things to have a guy from the opposite line slash on something like a 45-degree angle to the puckcarrier for the final pass.
And here's a video of that drill option in action…
Loading...
To be honest, I don't think either of the above drills were any strokes of genius; hey, they just helped accomplished what we needed to get work on.  That said, though, my mind has been absolutely racing the past few days as I see that basic drill format evolving into something really, really good.  I'm not going to say anything further at this time.  However, can you see the possibilities?  I hope so, because having a little (or a lot of) imagination is a very good thing in coaching.
*
Please let me know what you think of this drill.  And, by all means, please let me and other coaches know if you have any ideas in this area.
Members can expect that I'll slowly but surely explain each of the different drills you'll see highlighted in this hockey video.  As I like to do, I'll let you know WHY I'm having my kids do a given drill (or form of drilling), and I'll usually also let you know the important teaching points that go along with each drill.  For the time being though, let me just entertain you a bit with a sneak peek at what we've been doing so far…
– Dennis Chighisola

I hope hockey parents and coaches of younger players take advantage of this month's free gift (it's under *Gifts up above).  For, my Model Rink and movable Men have proven awesome for teaching newer hockey players things like face-off positions, off-side and icing rules, as well as basic game playing strategies.  So, if you're a CoachChic.com member (yes, only members receive these), go grab your downloadable gifts before they're gone.
*
A lot like in the game of Monopoly ("Bank error in your favor" — LOL), some technical glitches on my side of things have prevented me from changing the offer.  Oh, it has to get done, with the price increasing.  But, until I solve those tech problems, you have the benefit of still ordering my "Incredible Stickhandling" video for the no-brainer price of $9.00 (and you can still receive the bonus video entitled "The Best Stick Drill EVER!").   By the way, I think you might get a kick out of the promotional video I've made about this…
Only 100 units will be sold under the stated special conditions!
Every time I get to talking about puckhandling with someone, I almost always find the need to suggest that "it's a mentality".  Said maybe another way — that'll help you better understand, I should probably say that it's a "mindset".
And, while the majority of hockey people might feel the fancy dangler is just a natural — or that he or she was born with that ability, I'm here to tell you that I know I can teach it.
Okay, before offering much more, let's have a look at one "sick" goal by Jarod Palmer.  After that, I'll catch you on the other side.
– Dennis Chighisola
Puckhandling Is A Mentality!
Jarod Palmer Sick Shootout Goal (July 18 2010)
Okay, I'm a little old to have the word "sick" in my vocabulary — at least in the above context.  But if ever there was a play that deserved some wild adjective, that surely was IT!
About my title theme, though — that puckhandling is a mentality…
Well, as I watched that play a number of times, all I could think about was the creativity that went into arriving at such an idea.  Just think about that yourself.  And, think about the mentality that Palmer (and any other slick puckhandler) has to have in order to think-up at such an idea.  Unbelievable.
By the way, I don't know if you noticed how believable young Mr Palmer was as he took that fake shot.  And, did you even hear the supposed shot?  Actually, that might be one of the most remarkable things about that play.  Then, although it was difficult to detect, even in slow-motion, I think Palmer also kicked the puck from behind with his left skate.  And he did that without ever looking downward and giving the goaler a hint that he hadn't really shot.
Of course, I'm all about teaching, as well as sharing with you all that I know about the teaching process.  So, I'm going to suggest these two things for anyone who wants to become a dangler, or anyone who wants to encourage a player to become slick with the puck…
For sure, disciplined drills form the foundation for good puckhandling.  So, a player should absolutely master all the basic moves.
Along with the discipline, however, there has to be some creative time.  In other words, a player should just hot dog with the puck for awhile — just fiddling and diddling, and having some fun.  In my clinics, I'll usually encourage my students or players to just "Go nuts!"  For, this is where the mentality or the mindset begins.
Again, although that goal by Jarod Palmer surely was sick (LOL), I'm even more fascinated by the creativity that young athlete surely had in devising such a move.
*
Todd Jacobson (our CoachChic.com goalie coach) just sent me a link to the following video.  And, as I was watching and shaking my head, I was also telling myself that, "That is just another example of great puckhandling stemming from a special kind of mentality!"  Here you go…
Some After Hockey Practice Observations
By Dennis Chighisola
Well, I suspect this might be one of the shortest posts I'll ever write here (which might make some of you very happy — LOL).
Truthfully, though, while this is going to be brief, I suspect that the subject is as meaningful as it gets.  It's not going to be about skills or strategies, by the way.  However, if we can all achieve what I'm about to suggest, a youngster is bound to become highly skilled and smart in the end.
Okay, so my little band of Mites and Squirts spent a pretty fast paced 90-minutes doing 16 drills (some of which had several components).  So, I'm talking about them really hopping at something like a new drill every 5-minutes.  (As I frequently do, I joked with several parents at rink-side about there being no extra charge for the kids falling asleep early tonight.)
Oh, I forgot to mention that we're currently in the off-ice phase of this school, so we're doing all sorts of skill oriented things — in gym clothes and in in-line gear — at a nearby roller hockey rink.
Anyway, with the fear of another rental group coming on right after our prescribed end-time, I ultimately (about 5-minutes late) announced to the kids that that was it.
Right. 
  Only a few kids left immediately, and a few more trickled off as their parents pressed them.  Still, a batch remained for quite awhile, and three young ones stayed (about an extra 20-minutes, or) until their parents couldn't wait any longer.
Ya, those three…  They organized a little game in one zone and around one net, and they were having an absolute ball 'til the very end.
If you haven't guessed by now, the point I want to make is that just about all of the kids in my current class have to really love the game.  I mean, just think about it, their wanting to keep at it after all I'd put them through.  (Actually, I had to also make that point to the remaining parents, in that they'll want to nurture that, and try to ensure that their kids remain loving it for years to come.)
Did I have a hand in this?  Aaaaaw, I don't know.  I do try to use fun and challenging drills, and well as interesting training gadgets.  And I do approach most of my younger kids' clinics in a really lighthearted manner.  However, I'm guessing the parents of those kids are doing more than their part.  In fact, I'm guessing they have more say in this matter than I ever will.
*
As always I look forward to your Comments (down below)!
(Part 2 of this special subject was added on August 28, 2010.  However, more on this will be explained at the end of this article.)
Yes, I'm an old(er) coach.  Still, I've hardly ever been stuck in the dark ages.  In fact, while I never want to abandon any training ideas that are working well, you can almost be sure that I'll make some changes to my teaching approach, even if they are only subtle (or hardly noticeable).
Such is the case as I ready my High School Prep guys for their coming season.  For, although conditioning has always been a priority when working with them — so they can enter their tryouts skating rings around everyone else, I've decided to pick it up a notch (or two or three) as we approach this coming season.
– Dennis Chighisola

Great Hockey Conditioning Ideas - Part 1
Before getting into this subject too deeply, I want to suggest that there are almost always some other lessons to be shared within a given area of training, without these having to necessarily be connected to that training.
Three great "teaching moments", as I like to call them, arose during the taping of the following video, two of them coincidentally happening when a player faltered with his jump rope.  But, let me explain…
At one point, I sensed that a kid was getting kind of frustrated as he got tangled in his rope.  So, wanting to encourage him, I stopped things and took the time to comfort him and the other kids with, "It's not your fault." And I went on to explain that, "Your fine motor skills will be the first to abandon you as you tire — things like your eyesight, your stickhandling, your shooting and passing accuracy…  And, yes, even your ability to deal with that rope."  Of course, I also encouraged him and the others with the thought that everything will be easier as our training takes hold.
At yet another time, a different young guy tripped on his rope and paused for awhile.  Hmmmmmm…  So, what better time to address that issue?  I mean, habits are being formed every second of our training, and it was important to convey that to my players.  And, that goes for the way they respond to adversity.  So, I suggested that they wouldn't want to teach themselves to stop and sulk — even for an instant — should they have a difficulty in their games.  No, we're talking critical mini-seconds here, as in a player recovering quickly enough to help his (or her) team on the attack or on defense.
Then, yet another slight problem arose on a very different drill (I'll explain in a few days), this providing us another great teaching moment…  You see, my kids were executing repetitive forward rolls, and by the end of each string of tumbles, the player was staggering pretty good (not unlike being spun around numerous times).  Actually, having asked one kid if he felt dizzy, my reply to his nod was, "Good!"    Of course, I explained to him and the group that they actually experience similar conditions in a game.  Oh, maybe not quite so severely, but they do get tangled or spun or tripped-up or stung during their games, and my feeling is that they'll recover quicker if they can endure even tougher challenges in our practices.
Now, I want this particular topic to be at least a two-parter.  So, I'm going to begin things by telling you only a little about it, I'm going to point you towards that video, and then I'm going to toss a little quiz your way.  (We did this with an earlier post of mine, and it worked well by getting numerous members involved.)  A few days from now, I'll answer questions, address your Comments or opinions, and I'll also explain the entire concept of this routine.
Now, the following video shows a couple of my high school kids skipping rope.  A little differently from normal, I've asked them to do these things:
only go for 15-seconds (at which time another player will jump-in for his 15-seconds of work, and so on);
jump laterally, rather than the customary rope skipping in-place way;
during your 15-seconds, alternate the intensity, from a slow pace to a really frantic one.
Okay, so take a look at the video, and I'll then toss a few questions your way…
Loading...
Not bad, huh?  And, as you might guess, it's a heck of a workout.
Oh, if you can take a look at that footage again, you might notice that each boy — maybe one more than the other — is having difficulty changing his pace — I mean, from slow to helter-skelter.  And you might want to know that I find too many players having the same difficulty when they're on the attack and trying to disrupt a defender's timing of the rush.
Anyway, with that, let me pose a few questions that I hope will prove a good lead-in to the second part of this discussion.  Mainly…
Why do you think I've asked my kids to rotate (actually, they will be rotating in threes)?
Why the specific 15-second timing of this work?
Why have I asked the kids to jump laterally?
Why have I asked the guys to alternate their pace?
Okay, the ball (errrrrrr… the puck) is in your court.  So, let's have as many as possible jump-in, and let's get talking about hockey-specific conditioning!
I can't thank my CoachChic.com friends enough for contributing their ideas and Comments on this topic.  I know I didn't give you a lot of information to work with, and I may have even tricked you a bit.  However, I hope I also spurred your interest.
That said, Great Hockey Conditioning Ideas – Part 2 is now posted (as of 8/28/10).  Here's a link:   A Great Hockey Conditioning Routine
I have only one thing to mention as I introduce this article authored by the Mental Edge's Brady Greco…
We are all sportsmen.
Yes, some of us are hockey people, some of us are into baseball.  But, we should all first see ourselves as sportsmen.  And, oh…  If we could all be sportsmen in the mold of an Amando Galarraga.
– Dennis Chighisola
The Perfect Game

By Brady Greco
Performance Coach
The Mental Edge
*
*
One of the finest displays of perspective in all sports was witnessed this past month by Detroit Tiger pitcher Armando Galarraga.  Galarraga had retired 26 of 26 opposing batters without allowing a hit, walk, or hit batsmen.  All he needed was one more out to become only the 21st pitcher ever in Major League history to throw a "perfect game".  This feat is one of the toughest to accomplish by any athlete in any sport.  It is what Little Leaguer's stay up at night dreaming about in their beds.
As the 27th batter dug-in to face Galarraga, 30,000 screaming fans were waiting to witness history.  What was to follow in the moments after will be forever remembered as one of sports most all time "botched" calls by an umpire, official, or referee.  The batter hit into a routine grounder in which Galarraga had to cover first-base.  The first baseman flipped Armando Galarraga the ball for the last out of the game, etching in history his "perfect game".  Unfortunately umpire Jim Joyce saw the play differently and called the batter safe at first, ultimately blowing Galarraga's "perfect game".  After one look at the replay, it was evident the runner at first base was out and Joyce had made the wrong call on the field.  Since baseball does not have the luxury of having instant replay, the call on the field stood.
In an instance like this, with so much emotion attached to the situation, anyone in their right mind would have RIPPED umpire Jim Joyce a "new one"!  Nevertheless, Armando Galarraga composed himself and brushed the call off with a "you gotta be kidding me" smirk, and went back to the mound to complete the game.  After the game, a petition was delivered to Bud Selig (commissioner of MLB) to over-rule Joyce's 'bogus' call and to award Galarraga with a "perfect game".  However, Selig would stand by the call Joyce made on the field that night and did not acknowledge the "perfect game" thrown by Galarraga.
The following game, Galarraga (who was not pitching that day) made it a point to hand deliver the team's line-up card to Jim Joyce who was umping behind the plate.  Galarraga wanted to make sure that Joyce was okay and to let Joyce know he had no negative feelings towards him.
When Galarraga was questioned about the blown call Joyce made, he simply responded with, "I know myself that I threw a perfect game, and that's all that matters."  This type of perspective is what athletes striving to make it to the next level must learn.  Galarraga understands that baseball is bigger than he is.  He understands that humans make mistakes.  He understands that he is lucky and honored to be able to play the sport he loves on a daily basis.  He knows that if he dwelled on the situation, he would end up mentally beating himself up.  Above all else, Armando Galarraga realizes that life is full of wonderful things and baseball is just a fraction of what the entire world has to offer.
The character, integrity, and sportsmanship displayed by Armando Galarraga was much greater to witness than watching ANY other pitcher throw a "perfect game".
Brady
Like this?  When you're ready to live life with this kind of perspective, simply email us to get started.
The following was initiated by a conversation I had with one of my long-time advanced students.  That's as much as I really want to say about him, because to go more into it would likely embarrass many of his teammates.  Of course, that's not my aim here at CoachChic.com; what my aim IS, though, is to share certain things with my hockey friends that can change their game — A LOT.
– Dennis Chighisola
Underlying Problems in Hockey Passing
Now, I want to re-establish the fact that the above conversation centered around older guys who play an advanced game, or even what most folks would consider an elite level.  <= THAT, I'll suggest, is going to be an important point for all members to consider as I move along here.
What arose in our brief talk was the fact that a lot of concessions evidently had to be made for my young friend's numerous teammates who could not catch passes.  Ya, you read that correctly; most of them can't easily handle a pass so they can quickly get-on to the next thing they have to do (like shoot or whatever).
As an aside, our conversation also included a little about passing — as in most of those guys not being able to thread a firm, flat pass right onto a teammate's stick-blade.
That said, I eventually had to add my own two cents worth…  What I need to share — with anyone who will listen — is that there are always underlying reasons for the problems older players experience.
As yet another aside, let me point-out that NHL players have their own skill deficiencies.  That's why there's a difference between any pro roster's top player and the guy or two who is just hanging-on.
In just about every case, the shortcomings of older players have to do with how they were raised in the game.  And that's what I told my young friend…  In his case, I said that his teammates as far back as in Mites, Squirts and Pee Wees were instructed on the tactical aspects of passing — like, "Don't hog the puck!" or, "Head-man it as quickly as you can!"
Very seldom do I see youth coaches actually take the time to instruct their players on the "skills of passing and receiving".  (Actually, the young player I was talking with had to think a bit about that one, because he was fortunate enough to be under my tutelage during those critical skill building years.)
Like so many other individual skills, proper passing and receiving techniques have to be second-nature, or instinctive.  And that means learning them as early as possible, mastering them, and then constantly refreshing them.  (Okay, it might not be as easy as that when it comes to the passing game, because a properly instructed player would best be raised in accordance with the conditions I describe in my Building Blocks Approach to Skills.)
If there's one huge mistake I see made at our game's developmental levels, it's the notion — among parents and coaches, that, "A kid will get it sooner or later."  And, I'm here (as your trusted adviser?) to tell you it ain't going to happen.  What will happen is that a player who has had certain skills glossed-over will ultimately learn how to hide those shortcomings.  Oh, sometimes they get him or her cut from a team at some point; sometimes the player just keeps surviving — even at the NHL level.  But, make no mistake about it:  that kind of player IS going to suffer, and he or she is going to spend plenty of frustrating nights out on the ice.  (Come to think of it, so are a lot of teammates going to be frustrated at that player's lack of skill.)
Okay, so what to do about all this…
- I think we really do need a change in attitude among lower level youth coaches and parents.  Please — from this point forward, know that the little things do matter, and please don't fall back on that old "A kid will get it sooner or later."  The chances for that aren't very good.
- I had thought to make a new video for you on this subject, but I quickly realized I'd already covered most of what needs to be known when it comes to passing and receiving.  So, as soon as you get the chance, I'll suggest you go here:  Passing & Receiving.  Scroll down to the bottom of that page and work your way upward.  Again, you'll find a ton of information there — for the player, coach and parent.  And, who knows?  You just might take care of the underlying problems in your youngsters' passing game before it's too late.
*
As always, I love (and rely upon) your Comments!
While I'm extremely pleased by all the hockey folks who have joined our mailing lists to this point, I know some are going to be disappointed shortly that they haven't done so yet.
The reason for my latter statement?  It's because I'm also very excited to announce at this time that I am soon going to begin offering on-line webinars.  And, for those who don't totally understand what a webinar is, it's basically an on-line classroom presentation.  These are popular in the business community.  However, they are also the future when it comes to education.
Of course, because I might be pioneering the use of webinars for the sharing of hockey information, I'll likely veer considerably from what others (or business types) have done.  Ya, I'm talking more like a hockey classroom, or an on-line coaching seminar.  And, this means I'll be combining video samples and chalktalk demonstrations in order to ensure my hockey friends totally understand the given topic.
Okay, so what's the problem with your not being on one of my mailing lists?
1)  As it appears right now that a given free version of each webinar will only be aired on a single date.  So, if you don't get the word, you're apt to miss something that might have helped you — maybe even a lot.
2) In advance of a given broadcast, I am going to solicit questions.  So, if you want ensure that I cover a given area, I'll need to have your question in by a certain date.  (Chasing down the appropriate video samples, for example, could take me a considerable length of time.)
3) The two points above suggest that the best way for me to get the word to you — about webinar dates and times, and about your question deadlines, is for me to email you.  And (according to the new anti-spam laws), I can't do that unless I have your permission!
***Join one of my email lists NOW (using one of the links below)!
All that said, I think you're going to want to get on one of the following email lists pretty soon.  (Again, many of you HAVE already joined a list, so you won't need to join again.  If you're already receiving the "You Don't Need Ice!" video series, you know you're already enrolled.)  Here's my suggestion for joining the appropriate list:
Those who live in the Eastern Massachusetts and Rhode Island areas should click the following and SIGN-UP HERE;
Those who live OUSTSIDE the Eastern Massachusetts and Rhode Island areas should click the following and SIGN-UP HERE;
We've been very fortunate to have a number of great guest writers over the first year of CoachChic.com.  Most of them have come from friendships I've developed over on my favorite social media site, and all of them have been from among the small group I refer to as "Twitter's Best and Brightest".
That said, let me introduce you to one of the very brightest in Twitterland, Dr Mollie Marti.  And, proving she's a woman who really knows how to take a bite out of life, let me share just some of her extensive experiences:
Mollie is a performance psychologist and founder of BestLifeDesign.com, a life design resource that provides tools, advice, and inspiration in all areas of life design, including health, fitness, relationships, finances, career, spirituality, and success.  Mollie is a successful entrepreneur and coach with a prestigious list of clients, including Olympians and business superstars. She is widely published in academic journals, and also shares her work in numerous peak performance and success books.  As a psychologist, lawyer and trained mediator, Dr. Mollie has years of experience in conflict resolution, negotiation, facilitation, group dynamics, team building and alignment, motivation, performance effectiveness, communication strategies, strategic planning and change management.  With her unique ability to combine the science of success with the art of living well, Mollie is a popular trainer and speaker. She is a frequent resource for local and national media, including Self, Newsweek, Parents Magazine, and the Montel Williams show. She lives with her husband, 3 children, and large family of pets on an apple orchard in scenic northeast Iowa.
Now, besides getting to know her well over the past year or so, I subscribe to her newsletter and – whenever I need a lift or a bit of motivation, I'll put on my headphones and listen to one of Mollie's audio recordings.
Does an old hockey coach need that kind of help?  How about a parent?  An athlete?  My answer to all of those is, "You bet!"  As a matter of fact, Here's an endorsement by another pretty high level coach:
"As a head coach, I am always trying to get the most out of myself, my staff and my team. Mollie has provided tremendous expertise and tools to help each member of our team improve. From goal setting to communication to decision making, she has made a great difference. She has helped our team truly understand that individual success and team success are one in the same. Mollie is our X Factor."
– Lisa Bluder, Head Coach
University of Iowa Women's Basketball
2010 Big 10 Coach of the Year
With all that, the following arrived in my inbox today, and I immediately knew I had to share it with my favorite hockey people.  Again, I find Dr Marti's writings helpful to me, and I suspect the following piece will be appreciated by other coaches, other business types and older players.  Enjoy!
– Dennis Chighisola
Self-Discipline: Paying Yourself Forward!
by Dr. Mollie Marti
"Decide what you want, decide what you are willing to exchange for it.
Establish your priorities and go to work."
– H. L. Hunt
For many, the word "discipline" sounds like punishment. Who would guess that such a word, when applied to one's self, actually creates unlimited rewards and freedom?
Self-discipline is the regulation one's Self.  It is a way of investing in your future – and it is a key factor in helping you achieve all you want in life.
Once upon a time, Americans were all about self-discipline. George Washington made it a personal challenge to rise before the sun did. Benjamin Franklin said, "The person who has self-discipline is very powerful." Countless colonists read and followed the precepts published in Poor Richard's Almanac, which was loaded with advice related to the value of self-discipline and which Franklin published every year between 1732 and 1758 (now that's self-discipline!).  Immigrants who came to and strengthened the fabric of this great country were highly self-disciplined, persevering through immense trials and tribulations.
So what happened since? Maybe things got a little too easy for us and we settled into choosing comfort over discipline. The good news is that I am seeing resurgence in a desire to better oneself and positively impact our world. Now more than ever people want to serve others and leave a strong legacy, and they realize that they need self-discipline to do this.
Self-discipline is a habit anyone can acquire with a little practice. Go easy on yourself as you're building this success skill.
Here are a few tips to get you started:
Self discipline can be best summed up in a single word: UNTIL. You simply do whatever "it" is until it is done.
You can BEHAVE your way to success. The key is to focus on one area of improvement at a time.  Pick one target behavior, like getting up one-half hour earlier than you do now to go for a walk or write that book you say you'll write "some day." Then do it every day until it becomes second nature – a habit.
If you happen to be human, you will mess up. Build this into your expectations. Don't buy into all-or-nothing thinking, which leads to throwing in the towel. Forgive yourself and start over. Go back to item 1 and begin again.
Break down your goals. If you set a single goal of completing a marathon and you only fit in one-half hour of walking each day, you will quickly get discouraged. If you set an initial goal of walking for one-half hour each day, mixed with running for one minute every 10 minutes, you can steadily work up to this level and quickly see results. Stop going for the home run and start working your way around the bases.
Stay vigilant. When you find yourself beginning to succeed, you also may find yourself saying, "I wonder if I really need to…"  If so, STOP. Recommit.  Affirm your new habit with emotion. Say it aloud!  "Exercising each day makes me feel great. Off I go!"
Most importantly, don't quit. You and your dreams are worth fighting for. Keep going and you'll quickly find that the temporary pain of self-discipline will be more than offset by the pride and pleasure of achieving your long-term goals!
*
Now, if that isn't something every one of us can use.  As a matter of fact, the timing of Dr Marti's message couldn't be better for us hockey types.  I mean, I have been suggesting over recent weeks that our off-season is a time when we can catch or pass others.  And Mollie makes two points that will truly help towards that end…
First, focus on a small part of your game and work to bring that to a high level.
Secondly, stick with it.  As a matter of fact, I suggest that a player not even worry about results at first.  Just keep plodding away — with discipline, and see what happens near summer's end.  I promise you'll see results.
Finally, as soon as you get a chance, visit Dr Mollie Marti's website at http://www.BestLifeDesign.com, and get on her newsletter list.  Like me, you'll be glad you did.
– Dennis Chighisola
*
As always, we REALLY enjoy your Comments!
Most of you know about the 6-part video series that's – at least for now — available here through CoachChic.com.  If you don't, it's free to members and non-members alike, and the series ("You Don't Need Ice!") is mainly about the things a hockey player, coach or parent might do to make better use of the spring and summer off-season months.
Anyway, I've asked for those viewing the series to fire questions my way should they have them.  (Hey, that's part of my job here – to clarify things, huh?)
With that, the first question to arrive is a really great one, compliments of our friend and roller hockey player, Jerry Z!
– Dennis Chighisola
"Specialize" Hockey Training
Now, here's that question from Jerry:
"In one of your first episodes of the You Don't Need Ice series, you said specialization has brought about a generation of pretty good robots. I'm wondering if you can expand on that. When did the generation start. Why and how did it start? Do you see hope for the future on seeing more complete athletes?  Or do you feel that the current generation of robots will raise more robots and it's an irreversible pattern?"
Did I say that was a great question (or questions)?
To begin, I'm going to suggest that "specialization" is a personal thing.  In other words, I think the choice of participating solely in our sport (to exclude all others) wasn't some planned plot by the hockey powers that be.  Naw, instead I think individual players (or parents of players) ultimately felt that hockey was their best sport, and they decided at some point to just concentrate on that.
I'll also suggest that the onset of specialization is regionally based, or that it has been influenced by the hockey climate in a give area.  For example, during the time of my youth, my dad and I probably couldn't have chosen to only focus on hockey, primarily because there weren't enough year-round opportunities to play and practice.  (Come to think of it, before the coming of sports domes and the like, there probably wasn't a prayer of working at soccer or baseball or a number of other sports over an extended period.)  Here in New England, the chance to specialize in ice hockey probably began with the so-called "Bobby Orr Era", during a time when numerous rinks sprouted-up.  And, with those new rinks came the need for rink owners/managers to fill their facilities with year-round playing and training programs.  Suddenly, kids and parents at least had the option to devote a great deal more time to hockey.  And, a lot of them began doing just that.
Again, I'm suggesting that the decisions were personal.  BUT, players have also been encouraged – and sometimes pushed – to specialize (by well meaning coaches, recruiters, and countless others).  You might imagine the pressures that exist within a hockey hotbed, especially if a young player wants to crack a desirable lineup.  At the same time, a player (or parent) might ultimately believe that he (and today, she) has the best chance of "making it" in hockey, and thusly drops-out of other sports.
Now, before going more into this topic, let me share with you the fact that there is at least some benefit to getting plenty of hockey practice.  Envision, for example, the differences between a very inexperienced player and a very experienced one.  Not to mention all the other skills, I'm sure you can picture how the skating motion is not very comfortable for a beginner, while the long-time skater can usually move around in effortless fashion.  And other parts of the game become instinctive to the accomplished player, as well.
That said, perhaps I should now explain what I mean by the "robot-like player"…  In a way, I guess I'm describing one who can execute all the typical hockey movements – and perhaps fairly well, while at the same time not being able to handle his or her body in a really athletic way.  (That last one IS rather hard to define in print.  But, maybe you can envision a truly acrobatic player twisting his or her body while in full-stride in order to avoid a body-check, or his or her skipping and jumping through and over a maze of bodies and sticks while controlling a puck.)  In a way, I think the reason it's hard to define the non-robot-like player is because he or she IS non-definable.  I mean, he or she can just do things with his or her body that we can't predict until there is a need to do something wild or imaginable.
At this point, let me combine the two previous paragraph topics – as in the need for some specializing, and what I (and many others) believe is the danger in specialization.
As an example, many old Eastern Block nations do ultimately offer specialized training to their players.  The difference is that they also include gymnastics work and so many other training areas that help encourage great athleticism.  (As a matter of fact, so do my local players gain the benefit of specialized hockey training mixed with lots of outside-the-box athletic work.)
Here in North American, however, most youth organizations mostly train on the ice (as in specializing).  And, if they do engage in off-ice training, it's very likely for strength development or dryland exercises of a traditional nature (which pretty much entails more specialization).
Now, one other usual drawback to specialization in North American fashion is the dependency on more games for more ice-time.  I could go on about the fallacy of this but, to mention just a few problems:  players generally sit for two-thirds of their game-time, only the best players usually get to handle the puck and act creatively, and – most importantly — there is absolutely no chance for the repetitive practice of necessary skills.  In fact, I'll suggest that players only do in games what they feel most comfortable doing, which means they haven't likely expanded their abilities one iota by game's end.
European hockey organizations, on the other hand, know the value of a high practice-to-game ratio, and they're known to stick to something akin to a 3:1 or 4:1 scheme.  They also break a year down into four very distinct types of training, taking special care to do certain things for the weeks right after a season ends, and to do other things during the summer months.  And, although it's a bit more complicated than this, I can tell you that their players engage in soccer, basketball or other sports during that span, and they also dedicate a large block of time to gymnastics and other means of developing athleticism.
Okay, so what's a North American kid, parent or coach to do – especially since the typical youth organization doesn't offer what I've just described above?  It's all mainly explained in my "You Don't Need Ice!" series – to include some involvement with other sports, plus some experimentation with rope skipping, tumbling and other whole body challenges.  Perhaps best of all, almost everything I suggest in that series can be done for little or no cost.
Finally, I like that Jerry asks about the future – and whether I see hope or not. 
  Yes, I do see hope, although it'll always be a battle, maybe even a never ending one.  I sense that going with the youth hockey flow – or giving-in to coach or organizational pressures – is an easy way out, and it's far too often taken for that very reason.  The well meaning guy sitting next to you in the bleachers can also contribute to this, what with his always saying, "Oh, you just have to bring your kid to such-and-such if you want him (or her) to get better!"  (Maybe that's good advice, and maybe it isn't.  But, my advice is to ultimately think for yourself.)  Education – or spreading the word – seems the only way to at least gradually overcome such temptations (and that's part of the reason I hope to always be here for you).
Phew!  (Jerry sure did make me work hard on this one.  But, you know I'm loving it!)
PS:  For his efforts, Jerry is going to receive a gift I've almost completed ("__ Things You Can Do to Improve Your Game").  And I'll soon be announcing to everyone how that free gift can be attained.
Lastly, after you have completed the 21 day challenge you will be on your way to a better quality of life, because you will have a framework for change that is simple, and giving you significant power to attack other areas of your life.
We truly hope you'll join us in this unique challenge.  Live simply, live powerfully!
*
Shaun and Dawn
Mental Edge
Mental Edge, 12922 196th Lane NW, Elk River, MN 55330, USA