This post actually came about for two reasons — actually, you make it three.  With that, let me tell you a little about that, and why I especially want my CoachChic.com friends to see a certain video.
– Dennis Chighisola
You Don't Need Expensive Gear to Train Hard
To begin, this whole thing started because I had posted my own video — about my "Think 'n Skate" program — on a Facebook fan page, that as a means of suggesting to visitors my penchant for problem solving.  One of the commenters later suggested I see another video, his showing an American's Cup (sailing) crew taking on a very strenuous physical training program.  What he (and I) found interesting was that the physical workout was combined with some mental training akin to my program (except that I'd started mine about a decade earlier).
That got me chasing around the Internet for similar videos until I came across the one you'll see below.
Actually, the video I ultimately grabbed has nothing to do with mental training.  Instead, it contains footage I wanted to save to show to another group (besides you).  As for that other group, I've been negotiating with a far away country's hockey federation about doing a coaching seminar there.  And I've also expressed to them my interest in building programs for their developmental levels.
If there's something unique about that nation — or maybe not so unique, they are short on funds.  Of course, I added that last part to suggest that many organizations find themselves working with tight budgets.  In fact, in conversations with my go-between, I've likened that country's circumstances to the old USSR — in a lot of ways.  The Soviets had few indoor ice facilities, and not much of the fancy equipment seen in your local Gold's Gym or Crossfit training center.  In other words, they had to get by, but still build a world class program (and did they ever).
With that, does what I've just described sound anything like your circumstances?  I know I've been faced with much the same challenges as the old Soviets, but I wasn't going to give in to do less good training just because I didn't have access to fancy stuff.  In fact, I'm sure members have seen pictures and videos from The MOTION Lab, my small training facility back in Massachusetts, and I'm sure you've noticed how many homemade or inexpensive devices I used to still get awesome training effects.
And that's my point in showing you the following video.  It's actually done sorta tongue in cheek by a group of young guys who seem to be sailors, and who also seem to be out of work at the moment.  Thus their joking about getting by with less than expensive or fancy equipment.  I hope you appreciate why I wanted you to see this, though.  As I've been saying for eons, "You don't need expensive gear to train hard."
I suspect a lot of very advanced level coaches — in many sports, athletic directors, and strength coaches are going to like what I'm about to share at the end of this entry.  In the meantime…
I've always called myself lucky in my work, because I (somehow?) get to know about some really cutting edge things.  I know I do my part by remaining open minded about new training ideas and gadgets.  At the same time, those with great ideas seem to find me.
Such has been the case with numerous training devices I ultimately incorporated into my teams' or clinic workouts, and I'm talking about some gear that few others in my profession even knew about.  And, as you've probably already surmised, recently lucking into yet another pretty fascinating piece of strength training equipment got me thinking about the subjects at hand.
– Dennis Chighisola
Building Strength, Stamina and Teamwork!
As most members know, I like to present as much as I can in practical terms, and with as much common sense as I can.  For sure, I know the sciences of training.  However, since I deal mostly with amateur players, their parents, and their volunteer coaches, my aim is to never snow anyone, or to heap a ton of Latin or medical terms on their heads.  With that, let me share some advice when it comes to building strength, stamina, and — believe it or not, teamwork…
Of course, I could start nearly any discussion about physical qualities with a picture of the human cell, as well as the idea that the human body has a fantastic ability to adapt.  Even more so do I feel the need to introduce these when I talk about strength training…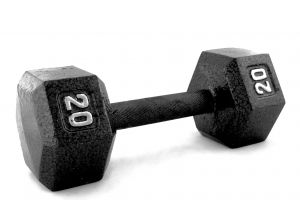 Just so you know, the cells that make up your body right this instant are a result of all you've done to this point in time.  I mean, your body is adapting every single minute, hour and day, according to the workload you've prepared it for.  So, since the current discussion has to do with strength development, remember that your body — and especially its muscle cells — are constantly adapting.
Most strength coaches would tell you that your muscles need to be "overloaded" in order to spur growth.  In other words, you need to work slightly harder today than you did previously in order to cause the earlier noted cell adaptations.  I'm sure that adding resistance to a given movement immediately comes to the reader's mind, but doing added repetitions with the same weight also brings about muscle cell growth.  (I might add that changing the intensity of a given exercise also has a bearing on the muscles.)
So, here's the gist of what happens surrounding a strength workout…  Overloading a muscle causes its cells to break down.  Our remarkable body, realizing it has to now ready for even greater workloads than in the past, goes about the process of building bigger and more efficient cells to meet the new demands.  If there are a couple of things I've noticed overly eager hockey players doing wrong, it's their failing to realize the body's need for rest and proper nutrition in order to build the bigger and more efficient cells.  They bust their buns — maybe too often, and can't understand why they never gain size, weight, better efficiency, etc.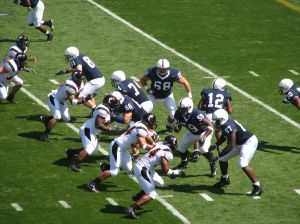 Stamina?  I sometimes refer to it as staying power, or the ability to keep working while others might drop by the wayside.  With that, let me begin with a couple of stories…
As a young coach, one of my idols was the late, great football coach, Vince Lombardi, who preached, "Fatigue makes cowards of us all."  Think about that one, if you will.  For, I'm going to suggest that, when two athletes do battle, the one in the best shape is going to win out most of the time.
A number of years ago, a really "with it" figure skating coach asked me if I'd run an off-season program for her skaters.  Part of the reason I thought her "with it" was because she had a Psyche Degree, and I could tell she used that in her teaching presentations.  Yet another reason I thought she was my kind of thinker is because the first thing she asked me to do for her skaters was to improve their stamina.  Of course, figure skating is a far cry from the kind of team sport and face to face matchups Lombardi was referring to.  On the other hand, my skating coach friend knew full well that an athlete loses his or her technique — and especially the fine motor skills — as he or she tires.  In my sport of ice hockey, a tiring player can eventually be just a tad off on his puckhandling, passing or shooting accuracy; I think gridironers can mishandle the ball and miss connections on passes when they're tired, and I'll suggest that the same happens to tiring basketball players.
Then, here's something that I thought about as I studied the new training device I'll tell you about later…  I'm an old guy, but I still try to get some exercise in each day.  Being a former athlete and a long time coach, I also tend to think about some things as I experience them…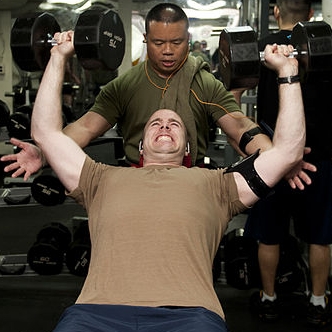 Living in Florida now, I try to make it to the pool nearly every day.  I've also gotten into the habit of swimming under water cross-pool a number of times, at a distance that's probably close to the length of most family sized pools.  Again, I'm an older guy, so I'm kinda proud of how long I can hold my breath.  Anyway, I mostly make it across the pool with plenty of air to spare.  Yet, once in awhile I've wrongly calculated the distance, I'm surprised that I might have another 15′ to go, and I kinda panic to the surface for air.  The more I've thought about that, the more I've come to believe that the only difference is my mental state.  I mean, I begin most laps with roughly the same amount of air, and the width of the pool certainly doesn't change.  So, what else could it be but something mental?
I also love working out on my Whole Body Vibration machine.  Again, as an older guy, I'm mostly into performing isometrics and dumbbell exercises on that device, and I'm also into higher reps instead of heavy weights.  It's the reps thing I've found interesting, though, and I don't think it differs much from what happens to me on occasion at the pool.  What I've discovered is that I start feeling the burn during each set when I hit about the last 5 reps.  And, while you might think this is natural, how about if I lower the reps for a given exercise but still feel like I'm maxing out over the last few?  Yes, I'm thinking it's a mental thing, with my mind telling my body, "I only have a few more to go," no matter how much weight or how many total reps I'm doing.
Okay, so how does teamwork fit in this conversation?  Well, under normal conditions, probably not at all.  Since I came across that new training device, however, working together has everything to with strength development and stamina.  First, though, let me tell you about my experiences in this particular area…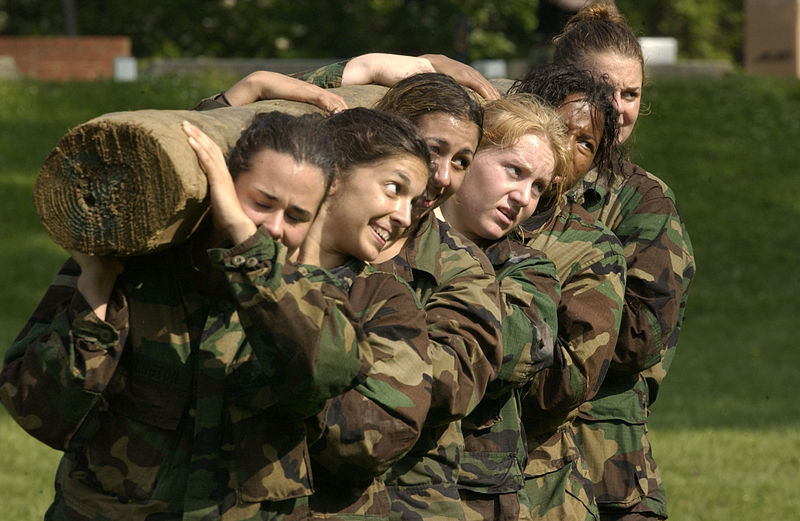 Believe it or not, there is an entire industry based on "team building".  Major corporations and even smaller companies hire specialists in this area to come in and run a day of both indoor and outdoor games.  Not unlike our sport teams, businesses see the merits of everyone pulling together towards a common goal.  (Picture competitions like three-legged races, that might be played at the typical company outing, and envision folks from different departments — or folks who don't even know each other well, working together and cheering for each other.)
It's only been in recent years that I've realized my hockey teams are really a mish-mash of players from all over.  Some are outgoing, while others are quiet (and find it harder to make friends).  Worse yet, school teams can become caste systems, with groups of guys often keeping to themselves based on their grade or popularity.
Little wonder I ultimately started searching the Internet for ideas aimed at promoting teamwork.  Of course, few of the games or competitions I found were even close to my sport.  Adapting many of them wasn't hard, though.  Relays, for example, will work — in hockey, football, basketball, soccer, lacrosse and most other sports.  And I've found that in no time, kids get laughing like crazy and cheering each other on.
Then, as for that last part — about rooting for others…  Right from the start, I knew I had to pair kids in ways that would break down barriers and help them be better teammates.  Let's face it, everyone — and I mean EVERYONE — has to depend on someone else in our real games.  So I matched shy kids with outgoing ones, older guys with younger ones, as well as kids I sensed didn't really like each other.  And, just as I'd hoped, the pairs and small groups started laughing and pulling for each other.
Okay, my hope is that every reader has benefited at least a little from all the above, no matter his or her sport, and no matter the age group he or she works with.  However, as I hinted in the start, I've all along been making my way towards a special new training device I believe can enhance the three critical attributes described above.  Yes, and once you watch a video I have for you, I think you'll appreciate how older, higher level teams can vastly improve their strength, stamina, and teamwork with just one machine.
The device I'm talking about is best suited for teams or training partners — since guys (and gals) always have to work in pairs.  The types of teams I envision using it would at least include high school and older hockey players, footballers, b-ballers, rugby guys, and certain track and field athletes.  It's also a large and fairly costly piece of equipment, so it's best suited for a high school, college, pro team or specialty training facility (if you own a facility that preps players for their "combines", you absolutely NEED at least one of these).
With that, I highly recommend that advanced level coaches, strength specialists and athletic directors click this link:  Building Strength, Stamina and Teamwork!
Michael Mahony, featured in the following video, is a long time social media friend, and a CoachChic.com member.  In fact, based on his experiences as a well known bodybuilder and personal trainer, Mike has already shared some advice here in the strength training area.
– Dennis Chighisola
In Hockey Training, (Nutrition) Timing Is Everything!
Now, that expression in the above title — suggesting that timing is everything — is surely a well worn one.  Actually, we could say that about our game, in that timing is important in skill execution, in tactics, and in the application of strategies.
That's not where Mike is going with this, however.  No, he's going to be talking about nutrition, and especially about the benefits our members can derive from eating at certain times, and from eating specific foods at certain times.
Loading...
I'm glad the way Michael explained the breaking down of muscle cells during a workout, as well as what's needed in order to build more efficient cells during the training process.  In fact, that subject has been a frustration of mine for a number of years.
Truly, I can appreciate the hockey players who are eager to train often and intensely.  What I fear some players miss are the other components necessary for growth.  In other words, as Mike explained, it's necessary to break down the muscle cells during a workout.  Thereafter, that area of the body needs adequate rest in order to build the new cells, and it also needs the right nutrients.
*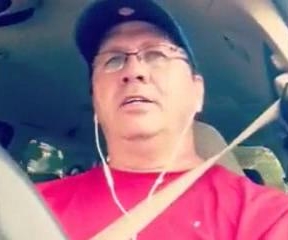 Visit Michael Mahony's website:  Fitness Expose
With the hockey off-season now upon us, I thought my friend Jeremy Weiss' recent podcast episode — on spring and summer training ideas — would be perfect for my CoachChic.com members.  For sure, I already have tons of info on that subject here (with more to come), but it's always a good idea to consider the ideas of others.
– Dennis Chighisola
Off-season Hockey Training Ideas — For Players and Coaches
Just click the arrow below to listen to Jeremy and his guest discuss their views on spring and summer off-season hockey training — for players of all ages, and their coaches…
Audio clip: Adobe Flash Player (version 9 or above) is required to play this audio clip. Download the latest version here. You also need to have JavaScript enabled in your browser.
Now, not everyone can piece together their own off-season off-ice training program.  However, Jeremy has done just that in a program he calls the "S-3 Formula".
With that, I've included below a short video on the S-3, and down below that an opportunity for you to sign-up for a spring and summer's worth of great training aimed at helping any player dominate his or her opponent…
Loading...
If you'd like a program that is done for you, Jeremy has just that for you.  Click the following link for some great introduction videos, plus an opportunity to Train with the S-3 Formula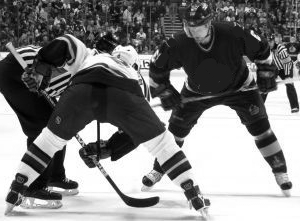 Yes, CoachChic.com does act as an affiliate for the S-3 Formula training program.
I needled some of my coaching counterparts over on Facebook earlier today, suggesting that too many coaches allow themselves to become trapped in the mundane activities of supervising their teams.  Oh, I know there's plenty to be done running high level programs, but my personal feeling is that space must also be made in each day to explore new ideas.  Said yet another way, I think coaches are doing their players a disservice by remaining stuck on 20-year old drills or teaching methods.
Anyway, what got me going this morning was an Internet article entitled "Partnership puts Rox at forefront of training science".  As you'll discover, it's about MLB's Colorado Rockies and a fairly new idea aimed at helping top flight athletes.
– Dennis Chighisola
More on the Science of Hockey
As the article begins…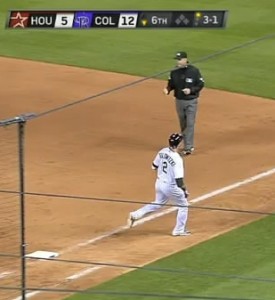 "When the Rockies arrive in Scottsdale, Ariz., for Spring Training, they'll see what look like several doormats in their spacious and modern exercise room.
Well, they're much more. They're state-of-the-art tools that the Rockies hope will help them rise from the floor of the National League West and into playoff contention in 2013."
I urge you to take the above link and read that article.  In a nutshell, however, what I've discovered — from that article and from further investigation — is that a lot can be gained by studying the forces generated into those mats by each individual player, and then comparing those readings to massive base data.
I was able to chase down the following video, which gives at least a little background information on the new technology…
Before going further, here's yet another video, this a newscast explaining the sudden turnaround of young NBA star, Jeremy Lin…
Now, none of this is meant to suggest that I'm going to go out and buy that gadget or that service for my next Junior team, or that any of you will have access to it for your Mites or Atoms or Bantams.  Still, I always find it beneficial to be aware of such stuff, and I also like to sorta read (or listen) between the lines.  And, unlike those I teased over on Facebook — about not looking outside the proverbial box, I'd like you to get in the habit of reading between those lines, too.
One thing that jumped right out at me was that new program's ability to foresee injuries.  That is not only going to help advanced level teams with keeping their current rosters healthy, but it will also ultimately allow them to better study players in their minor league system, as well as evaluate potential draft picks.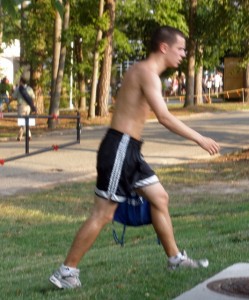 Somewhere in all I read or learned from videos was the fact that past injury predictions were based on visual assessments, and this is so.  Actually, many years ago I took a weekend long course with the Massachusetts Chiropractors Association, and much of their presentation involved just that.  I mean, we watched countless athletes — garbed in only shorts and t-shirts — just walk a straight line, towards and away from a camera, and from both side views.  And in nearly every case, we could see with the naked eye each athlete's weaknesses.
My guess:  most of you who work with older players could do much the same.
Of course, we all work with different levels, and within different circumstances.  However, yet another thing that jumped out at me was the need to view each athlete as an individual.  I know, I know…  You just dismissed that — because it's obvious, right?  Well, if it's so obvious, why is it that most of us conduct generic type workouts where every one of our players does the exact same exercises?  Hmmmmmm…
I'm not (necessarily) suggesting that Mites and Squirts be given separate training routines.  However, having spent the past few years either working with older players or with teams totally owned by me, I could take the time to study each player as an individual, and I could prescribe special exercises for each guy.  In fact, if I was still running a Junior team, I'd be doing those kids a huge disservice by NOT designing separate, long term routines that would have them become more and more appealing to college recruiters or pro scouts.
Think about what I'm saying here…  I have a guy for an entire season — like from mid-summer until the early-spring.  And that's plenty of time to bring about some major changes in him — from academics to hockey skills to physical qualities to hockey smarts.  As most members know, I view things in that manner.  However, just imagine the opportunities lost for players who aren't guided in such a way.
Lastly, all I really want my members to get from this entry is the understanding that science is continuously evolving.  Your current coaching (or parenting) circumstances might not allow you to take advantage of every new idea you come across, but I firmly believe you ARE better off just knowing it exists.  In fact, I think you jumped far ahead of others you'll see at the rinks this weekend, solely because you are aware of what's happening at elite levels.
My friend, Jason Price, a fellow Bridgewater State College Phys Ed alumn, just happened to publish this article for his Athletes Equation members, and I thought it contained some awesome information for our hockey members.  True, Jason's message is aimed more towards athletes in general, and even the general population.  However, I can tell you right now, that a hockey player isn't going to move quickly, strongly or efficiently without needing to deal with these "three movement constants".
– Dennis Chighisola
Jason Price– MS, CSCS, ATC, LAT, CPT, USAW Club Coach
jason.price@athletesequation.com
Three Movement Constants
Effective movement is based on the interaction between three movement constants.  They are the ground, gravity and the body.  Any movement we do except for swimming (just replace ground with water) is based on the interaction of these three things.  But, these three things can also be what disrupts movement.
First lets look at the ground.  Our body is designed to generate force by using our limbs as levers and to absorb the force of contacting the ground.  Our body is designed to absorb the force of contact with the ground and then return that energy to us for power to create movement.  I wish it was that easy.  Ineffective movement patterns can create an environment where the ground wins.  You see all too often with athletes, active people and non-active people, where the ground wins.  How do you know the ground is winning?  Stress fractures, overuse knee syndromes, foot dysfunction, non-contact knee and ankle ligament injuries, among other things.  Being able to efficiently absorb force and generate force from the ground is fundamental to efficient movement.
The second way movement is disrupted is by Gravity.  This may not make sense to you because gravity is always there.  But, Gravity will win if we let it.  Our body has what I like to call anti-gravity musculature.  This group of muscles' responsibility is to keep us erect and upright.  They maintain our posture and help maintain our body as a functional powerful machine.  Signs that gravity is winning are poor posture, stooping over when picking things up.  Gravity will treat everything the same; no body gets special treatment.  Those with good posture will move much better and with greater ease than those with poor posture.  That is just a simple fact.
The final way movement is disrupted is by our own body.  Ever see a new born calf try to walk?  It can't get out of its own way.  But, unlike humans, cows are built with an instinct to walk on the day they are born.  Their body adapts quickly to this instinct, and within hours the calf is walking like a champ.  Well, humans are highly adaptable too.  Most everyone who lives in New England knows the story of Tedy Brushci and his stroke.  He went from visual and movement impairments to playing in the NFL in less than 8 months!  Now that is adaptability.  But, adaptability can be good and bad.  We can adapt to poor movement just as easily as we can to good moment.  I am willing to bet that most people who open this post will have some recognizable tightness or weakness in their body.  Those are poor adaptations.  The purpose of a good strength and fitness training program is to create positive adaptations.
Yours in Strength & Health,
Jason Price
Owner
Athletes Equation/Fitness Equation
Jason recommends a Function Moment Screen.  As he suggests, being screened and having an individualized program created just for the individual to improve moment will help him or her become more effective, move with more ease, and waste less energy.
Those who live in Southeaster Massachusetts and Rhode Island should know that Athletes Equation/Fitness Equation will be hosting a Corrective Exercise workshop on December 23rd (2012) at 1pm.  This workshop will provide participants with a functional movement screening and corrective exercise plan.  Cost of this program is $49 with spots being limited.

To sign up CLICK HERE.
Long-time members know I see at least part of my job as keeping abreast of the very latest in scientific training techniques.  Yes, things change rapidly when it comes to that area, and new ideas for things like strength, agility and speed training are always coming along.
With that, let's take a look at the very latest when it comes to weightlifting technique.
– Dennis Chighisola

Should You Lift Weights Fast or Slow?
Younger members might find it amusing that this question arose often enough when I started lifting — back in the early 1960′s.  And, I've seen the argument continue right up to the present.
If anything has changed in recent years, I think it's that an athlete's primary sport is taken into consideration — for a lot of things.  For sure, some forms of training might be treated in a generic way — like one size fits all.  More often, however, serious consideration is given to whether a given athlete needs to prep for an explosive sport, or one that requires explosive speed.  (If you search back through this Strength Training for Ice Hockey Players section, you'll see that Scott Umberger and I put you on the cutting edge when it comes to stretching for hockey, warning you to discontinue doing static stretches prior to practices and games, and to instead do a dynamic stretching routine.)
Okay, so I'm sure you'll agree that our sport calls for explosive movements — or explosive speed.  So, let's have a look at a few excerpts I recently found in Status Fitness Magazine:
"As long as you are lifting weights that are heavy enough to make your muscles burn and tear, your muscle fibres will be broken down creating a soreness.  When this occurs regardless whether you are lifting slowly or quickly, you are effectively training your muscles.
When you move very slowly with a weight, your muscles fatigue and weaken so that the weight feels much heavier than it is.  Lifting a weight slowly causes the same muscle damage as lifting a heavier weight more quickly."
Continuing from that article:
"When lifting weights for performance or sport, I recommend lifting with explosive movements.  This helps prepare you for fast moving sports and activities like MMA, sprinting, hitting a baseball, shooting a hockey puck, skating, and blocking a moving football player.
In summary lifting weight slow or fast can breakdown your muscles.  Lifting weight fast will also help you becomes a more effective and explosive athlete."
Now, just so you know, I don't just accept any new idea I run across.  No, I try to cross-check things, and/or try to make sure it makes sense relative to related scientific principles.  And, in this regard, the above article makes total sense.  As a matter of fact, most NHL strength coaches have been incorporating Olympic lifts into their player's routines for quite a few years now.   And, if you just visualize any of those kinds of lifts, you'll realize that they are all about explosive power and speed of execution.
So much has changed in the science of strength training over recent years, with new terminology cropping up all the time.  Truthfully, if you grew-up playing hockey (or any other sport) during the '60s, '70s or '80s, it's best that you forget all you learned back then, and stay tuned here at CoachChic.com.  (Topnotch specialists — like Scott Umberger and Jason Price — and I are sure to keep you abreast of the very latest in scientific developments.  In fact, Scott and I have already done several in depth posts on the subject of "periodization".)
– Dennis Chighisola

Periodization in Hockey Strength Training
Let me begin by once again providing you an oversimplification of this term…
Appreciate that our bodies adapt to training over a span of time.  And, as a body gets used to the training, that training tends to have less and less impact.  In other words, gains stall, or the athlete hits a plateau.  It should make further sense that some staleness (or boredom) can also result from sticking to the same routine for very long (and this goes for any sort of training, not just strength related).
Personally, I'd learned this in my younger years as I engaged in strength training, ultimately reading that the best way to avoid plateaus was to occasionally — or, should I say "periodically" — change my training routine.  Back then, the idea was to rotate exercises that worked similar muscles or muscle groups, thereby forcing the body to continually adapt to new conditions.
I said that was an oversimplification, because modern day periodization has been taken to whole new level.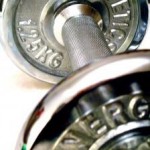 Okay, so what got me going on this topic is the release of a new hockey readiness program being offered by my buddy, Jeremy Weiss.  (Jeremy and I have known each other for a few years now, we come from similar Phys Ed backgrounds, and we've shared a lot of ideas when it comes to hockey training.)
Now, as many of us start to turn our attentions toward off-season training, Jeremy will ultimately offer a special program aimed at helping hockey players work at home without the need for costly ice (and you ought to know how strongly I feel about that).  You don't have to purchase his program, however, to have access to several awesome videos…
The first video has just been released, and it deals with the above noted strength-training concept called periodization.   (As Jeremy describes it, "Periodization is a really effective way to keep consistent strength gains and to avoid plateaus.")
Okay, here goes, on periodization…
Loading...
*
Some time has passed since the above post, and all of the introductory videos have been taken down.  However, I've grabbed them for you, with the ones on cardio training for hockey and  nutrition to follow…
Loading...
Loading...
At this point, Jeremy has a new video posted on his site, this one explaining the off-season training program he's offering.  Actually, I thought it would be extremely expensive but it's not.  So, if you can't get this old coach, Scott Umberger or Jason Price to train you live, Jeremy provides a different option by helping you train at home…
Click here to view more details
*
Please let me know what you think about those free videos, and about the idea of me sharing such within the CoachChic.com website.
As a late note, I apologize for moving this collection of material from the "Free to Non-members" section to only make it available for my members.  However, having just recently added some REALLY high level information (as Part 3), I thought that only fair.  Sorry.
*
As I'm so often saying (or writing), our sport is filled with all sorts of terms that aren't well explained.  Plyometrics is probably one of those terms.  (Actually, I saw samples of this form of exercise in the old Soviet Union long before most coaches in North America knew about it.)
Anyway, while I (and a good friend) will be showing you one great plyometric exercise, this post is really aimed at just explaining the meaning and benefits of this awesome form of training.
– Dennis Chighisola

Hockey and Plyometrics – Part 1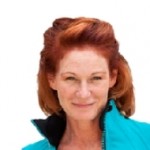 Special thanks to Maryse Senécal
from Myo-precision for her
awesome video and demonstration
of just one form of plyometrics training.
(Please see below for much more
about Maryse and Myo-precision.)
*
To get the ball rolling, I did a quick Google search for the term "plyometrics", and here are two of the best (least confusing) ones I found:
Plyometrics is a type of exercise training designed to produce fast, powerful movements, and improve the functions of the nervous system, generally for the purpose of improving performance in sports. …
en.wikipedia.org/wiki/Plyometrics
Plyometric – refers to those activities that enable a muscle to reach maximal force in the shortest possible of time. A practical definition of plyometric exercise is a quick, powerful movement using a prestretch, or countermovement, that involves the stretch shortening cycle (SSC).
www.gk22.com/resources/glossary.html
Hmmmmm…  Did I say those were the least confusing I could find? 
Okay, I always get a little nervous as I try to explain such things to average moms and dads, hockey coaches and older players, because I know at the same time there might be another Phys Ed type reading this, or even a doctor or two.  So, in advance, I'm going to state that the following is my attempt at explaining plyometrics without too much Latin or anatomy class terminology included.
To make that point a little more, this very old story from my college days…  Ya, I had just finished taking an anatomy quiz and I began joking with my professor, in that, "I'm going to have to forget all this stuff as soon as I get out of here!"  He sorta squinted, not understanding my meaning, so I further explained that part about my working with regular folks, adding that, "I'm not about to snow my customers or try to impress them with all those fancy terms…  My job is to help them."
That said, here's my VERY basic explanation and some ideas when it comes to plyometrics…
Some forms of this exercise are pretty stressful.  And, while I'll provide a few suggestions for parents and coaches of younger players later, I want to begin with the types of plyometrics that are most often used with more mature athletes.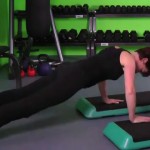 Based on the exercise my good friend Maryse is going to eventually show you, let's consider strengthening the chest muscles in a hockey player (as well as the other muscle groups that work the arms, shoulders and chest).  Actually, a bench press is a great exercise for increasing strength in the chest area, and it's the kind of exercise that can gradually be challenged with more and more resistance (or more weights) as the athlete gains strength.
Machines or free weights (like dumbbells or barbells) are most often used for bench presses, with increased muscle size, strength and stamina usually resulting.  Ya, muscle size, strength and stamina…
Which leads me to the big "but" you're likely expecting.
Well, a bench press might be almost like the way a hockey player uses his or her hands, arms and chest during a game — but, not exactly.  Naw, the most common movement that comes to mind is when two players are about to collide, and one or both have to suddenly push-off against the other.  It's kind of an "explosive" movement, which is one term frequently associated with plyometrics, or (borrowing from both earlier definitions) it's "a quick, powerful movement".  In effect, it's a quicker recruitment of all those muscles we've previously developed in a somewhat slower form of exercise.
All that said, picture a typical bench press movement.  Or, envision a push-up, which is similar to a bench press, just not loaded with extra weights.  Then, take a look at a variation on those exercises as demonstrated by Maryse…
As you should have recognized, the plyo push-up is very similar to a bench press, except that it's necessary for the athlete to recruit muscles faster — into an explosive movement — in order to blast-off into the air.  Yup, much like a hockey player has to do in a game, huh?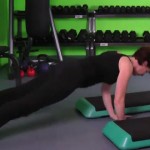 Now, I mentioned earlier that I approach different age groups differently when it comes to plyometrics, and this is so.  And, I believe most medical types would agree with the following…
Plyometrics for Older Players I save the really stressful types of plyos for players in their mid-teens and older.  I'd like to know that their bodies are fairly well developed, and that they've had time to build the muscle mass that plyometrics are meant to call into play.  Twice per week is the most I'll have my older guys do such exercises, although it's believed by some that even once per week might be enough.  (If I'm going to have my players work-out more than once per week, the second session would not include very stressful exercises.)
Plyometrics for Younger Players Although some might frown upon younger kids doing so-called plyometrics, let me remind them that young people have forever skipped and hopped.  And, skipping and hopping ARE milder forms of plyometrics.  So, while I'd never let my younger kids do any of the stressful stuff, I encourage them to skip rope and otherwise bound around in schoolyard games type fashion.  (I don't know if you've ever noticed it or not, but the most athletic youngsters always seem to be awesome at skipping and jumping.)
Okay, I wanted to end this entry with yet another fairly good description of plyos:
Plyometrics are drills or exercises aimed at linking sheer strength and scope of movement to produce an explosive reaction type movement
www.taylorhooton.org/Glossary-of-Terms
So, having set-out in the beginning to roughly explain the meaning and benefits of plyometrics, I'd say that either of those three definitions ought to give my CoachChic.com friends a fairly good understanding.
Finally, I can't thank Maryse Senécal enough for helping us (you and me) with her expertise and that awesome sample video.  Search Maryse's name here on this site to find other great contributions she's made for members.  Then, if you'd like to see a little more of her work, she welcomes you to visit her site: Myo-precision
*
How lucky can a guy be?  I mean, shortly after I published the above article and video, our friend Maryse offered to add a little of what she's discovered when it comes to using plyometrics with different areas of the population.
So, with that, let's turn-over Part 2 to Maryse!
– Dennis Chighisola
PS:  Maryse apologizes often for the fact that French is her native language, and that (at least she thinks) she struggles sometimes with English.  Ha, I should do so well. 
*
Hockey and Plyometrics – Part 2
Dennis, you've done a great job describing plyometric training.  In fact a simpler way of putting it for the layman is just a (jump) move with a specific goal.
The technique is used first and foremost to train in explosive power, which we know athletes use every moment of their game.  Often, it's what can make or break athletic performance.
I'd like to take this opportunity and expand on technique and tactics.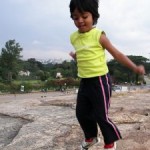 Children are plyo geniuses; they do it every day in play.  If we took a moment and analyzed 5 year olds, we would see that they do this naturally, without thought, without training — just pure abandon of movement in velocity.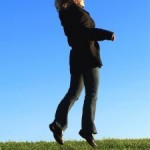 We naturally love these feelings.  When shaping young players, as in children under the age of 12, plyometric training can be fun and easy to do. The tactic we must remember to use in this case is not one of power but of endurance.   For example, I would never use a box jump at that age.  Instead, I use fast foot hops, looking for absorption, accuracy and stability on the landing.  Their joints and surrounding soft tissue are not yet steady enough to withstand high jumps in an endurance environment.  The growth plates in the bones are not yet fused enough to withstand the load long term.
As we see them grow into adolescents, this is when we can start using plyos to teach them to recruit power in their sport.  But again, we have to be careful of injury.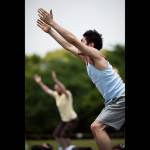 We must now address the issue of strength training.  At that age, strength training can be as easy as using their own body weight if they are not yet ready for true strength training in the weight room.   For example, if I wanted to introduce them to box jumps at that age, I would start by using squats — unweighted, as a stepping stone.  Isometric holds (as in holding that squat position for 30-60 seconds), into 4 squats, into hold again, combining both moves to help build the leg, the hip, the hammies and the glutes.  And yes, it's a burn.
As we progress that load, I would start introducing the box.  Teaching first and foremost the landing skills.  And again, in this environment, I would increase the duration of the jump drill, and I would begin combining squats and jumps in a drill.  Playing is fun, and kids even at adolescent age love to play.
Older adolescents start taking this all more seriously.  This is an important part of athleticism.  My guys train in the gym, they push weights and they feel powerful in that moment — until plyometric drills come into play.  They are often discouraged by the lack of endurance. This is how I explain it to them:
1) to be able to sustain a plyo drill on the leg, we must be able to squat 1.6 times our body weight.
2) to be able to sustain a plyo drill on the upper body as the one that we demoed above, we must be able to press 1.2 times our body weight.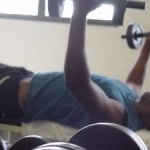 This is not an easy feat!  In order to recruit pure power from the body, strength MUST be developed.  These are my tactics:
Phase 1 – pure moves in strength (the usual stuff we see every day in the gym)
Phase 2 – strength in movement (combination strength moves, i.e. lunge and press)
Phase 3 – intro to plyo drills
Phase 4 – pure moves in strength, immediately followed by a plyo drill (weighted squat for 12 reps right into box jumps for 12 reps)
Phase 5 – increase plyo drill difficulty and duration
Phase 6 – weighted plyo drills
For my athletes, following this system has helped them stay on task as the progression is continuous and fun.   I try to keep things light yet serious, and I try to keep things fresh by introducing new and exciting moves to try.
Muscle memory is at the very foundation of their training, yet it can become tedious and boring.   I try to keep it all fresh by changing up the way in which they do the pure move, I try to put it in different environments in the gym.  And, as for plyo drills, the crazier the better!
Thank you for the opportunity to speak on what I love to do!
Maryse
*
*
Hockey and Plyometrics – Part 3
It just so happened that I was doing a little research today for a new program I'm about to announce (it's my Hockey BootCamp), and I ran across the following video.  In it, one of the US's top authorities on this subject gives a description of plyometrics that might fill-in the gaps for many members.  I hope you also enjoy the history of plyos as provided by Dr. Michael Yessis…
By the way…  Although I wouldn't visit the old Soviet Union until about 20-years after plyometrics were initiated, it would be about another 20-years after I returned home for that term to even be heard by the average coach or athlete.
*
Now, since we have here yet another enthusiastic guest instructor, I don't think Maryse would mind a bit answering your questions, or trying to clarify a sometime confusing subject.  So, why not take advantage of her generosity, and fire a few questions to her via the Comment box?
Ha…  Over my 40-years in our game, I've gotten used to people calling me a little sick.  Or, when they want to put it a little nicer, they dub this old coach "The Nutty Professor". 
If anything, though, I take those as compliments.  Actually, I don't think you'd appreciate either me or CoachChic.com if you didn't know I was frequently thinking outside the proverbial box — for myself, and for you.  In fact, that outside-the-box kind of attitude is one reason this site's content will always be different than any other.

Oh, and there surely IS something odd about my eyesight.  I mean, the weirdest things catch my attention, whether it's browsing on-line or walking through the local Home Depot.  I can even spot an object in a pile of junk and say to myself, "Wow, I could make an awesome ______ out of that!"
Okay, having established that I'm a little "different", and that the oddest things give me ideas for new ways to train (or kill) hockey players, I want you to get a load of my latest off-ice training idea.
– Dennis Chighisola

Land Paddling for Hockey Core Strength?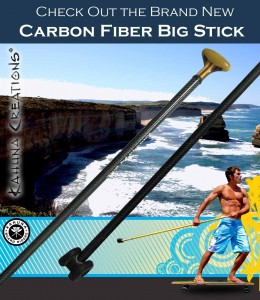 Spending some time on Facebook recently, I caught a smaller version of that picture (to the left) out of the corner of my eye.  Hey, an active guy in pretty good shape will get my attention, especially if he has some sort of different looking training device in his hands!  Hmmmmm…  A "Big Stick"?
Take a look at that thing, and it should be easy enough to figure what's going on.  The guy in the pic is paddling, and it also appears as if he's REALLY taxing his midsection.
I salted that idea away for awhile, thinking it would be easiest to use such a device during the summer months here in New England.  And I also thought that I'd be more apt to use it with older guys — like my high school and college hockey students.
Okay, that ad caught my eye again tonight over on Facebook, so I thought I'd share my thinking on the Big Stick with you.
I figured finding a video showing that device in action might help as a start. If there was a tricky thing to that, it was the fact that most Big Stick videos have evidently been produced for the surfing crowd, and heavily flavored by that sort of music and lingo.)  Interestingly, I noticed that there were a few folks from other, non-surfing or non-skating sports using the Big Stick as a means of cross-training.  Still — and again, pardon the surfing flavor, I think the following will give you a good fairly sense of how this device is used…

Now, right up front, I want you to know that most of the moves depicted in that video aren't included in the ones I've been pondering.  No, the folks featured in that video are obvious surfers, and it seems to me that their primary concern is balancing on their boards, and they're just using their Big Sticks to keep themselves going.  Or, I might suggest that they're working on their surfing techniques while also getting a little torso and upper body work in.
Of course, it's a long time until summer hits around these parts, so I still have plenty of time to think further on this new idea.  However, here are a couple of my immediate impressions:
- I just might use a slightly more stable "board" for my guys to travel upon.  I have 5 or 6 such devices in The MOTION Lab right now — they're square, have four caster-like wheels under the corners, and they're built fairly low to the ground.  And if those don't work, I just might make my own — again, with the aim of having these be a little more stable, and not quite so much like surfing.  (Not that typical surfing movements would be bad for hockey players; it's just that those kinds of movements wouldn't be my main aim in using something like the Big Stick.)
- Ya, "something like the Big Stick"…  In other words, right now I can't see that very long pole being what I'd want to use to cross-train a hockey player.  Nope.  What I'm envisioning right now is making something that's a lot closer to a kayak paddle…

Of course, I'd have to arrive at the proper length to accommodate a player being able to paddle to both sides, I'd have to work on making a decent grip-area in the middle, and I'd also have to construct the ends in a way that would provide grip against a pavement (or whatever) and wear fairly well.
- Then, if I did use the above kayak paddle kind of design, I might have my players occasionally work from a squat (or something fairly close to that).
- Come to think of it, the midsection muscles might be taxed all the more if a player sat or knelt at times.
Can you envision a hockey player working at intervals similar to a typical shift — wrenching away, twisting and turning that midsection, and making those arms and shoulders bulge?  (Come to think of it, a guy's hockey shot should be enhanced from those resisted twisting movements as well!)
Finally, while I know I've joked a little in the early going, I'm pretty serious about you and me looking at all sorts of gear options when we want some new cross-training effects.  And, like the Big Stick, a given device might be close to what we want, but not exactly.  If there's any concern at all (other than safety), it's that we should study the real challenges hockey players face, and then come as close as possible to matching the exercises to those hockey-specific movements.
*
PLEASE be sure to leave a Comment.  I love interacting with you guys (and gals)!
I'm always saying that part of my job is to do the research for CoachChic.com members (and I also like to do it selfishly, for myself —
).
Anyway, I subscribe to a number of strength training magazines and newsletters, just so I can keep-up with the very latest in training methods.
So, along comes my latest ezine featuring an article on "suspension training".  Hmmmmmm…  I kinda knew what the title meant, but I ultimately got into that article, and eventually decided to share the concept with you.
– Dennis Chighisola

Suspension Training for Hockey Players
Basically, suspension training involves hanging an athlete from a harness, this so that a certain body part (or parts) can be truly isolated in a given movement.
Ugh…  I know I'm not going to do this subject justice — in words, so let's take a look at a short video depicting some interesting suspension exercises…
Man, my mind was racing as I watched that.  Why?  It's because I'm trying to figure how I can rig one of those things in The MOTION Lab.  (Oh, boy, are some of my older students going to be in for a treat!)
Appreciate that I have lots of great drills for core muscle training, and I'm pretty resourceful when it comes to isolating different muscles or muscle groups.  However, I like variety in my players' training, for two very important reasons:
1)  as soon as boredom starts trickling in, an exercise loses its effectiveness;
2) any given exercise tends to tax a muscle (or muscle group) in one way, while a slightly similar exercise tends to call more muscles into play, or it tends to tax a muscle in a slightly different way or at a slightly different angle.
I also feel the need to point-out that our game calls for frequently wrestling against resistance — as in tussling with opponents under all sorts of conditions.  So, I like strength building exercises that call for a player to deal with resistance while having to move his or her body through all sorts of (contorted?) positions.

For the above reason (and as show in the adjacent photo), you'll see me constantly adding a stability ball, an under-foot air cushion, a teeter-totter or some other like aid to an exercise.  Ya, we have to help our players learn to deal with wrestling against resistance, because our sport calls for movements far removed from the typical machine-type exercise.
Then, one final note, just in case you're considering getting a devise like the one featured in the above video…  The TRX system is just one of many now out on the market.  So, while my understanding is that it's a really one, I'm also guessing there are others that will meet anyone's needs (and pocketbook).  And, if you should find a device you like, or if you know more about this subject than I, other members and I would surely like to hear from you.
I know I've mentioned (and shown) these two exercises long ago.  However, I wanted to address them in a slightly different context, this time as part of a hockey player's core strength development.
– Dennis Chighisola

Hockey Specific Core Strength
As a preface to the following video, I'd like to explain a little bit about my aims in the two upcoming drills…
First, a player seldom gets the chance to stand prettily to take a shot in a game.  No, more often he or she has to pull the trigger in some sort of off-balance posture or while being mauled by a rival player.  So, any time I can, I take away some sort of advantage as I have my kids practice their shooting.  For example, I might make them shoot while balanced on only one leg, while seated, or while down on one or both knees.
Secondly, I also find that a lot of defensemen send rather weak or slow passes up-ice, especially when they're in an unbalanced position or when they're moving backwards.  (Trying to pass the puck while skating backwards IS rather difficult, or it's rather difficult to get good force behind the puck.)  So, like the example for gaining shooting strength, I have my "D" frequently make hard passes from unusual postures.
Now, before going more into this, I'd like you to see two short video clips…
Loading...
I guess we could call those movements "drills".  Still, I happen to be looking at these as "exercises", not unlike an athlete moving a bar loaded with plates.
I mean, did you hear me prodding my guys to really sling the puck or the tire with as much force as possible?  Just picture either movement, if you will, or how it feels to really fire the puck or the tire.  For, if you do, I think you'll appreciate just how much each action wrenches the player's midsection or core area.
I've had the chance to grow-up through many generations of training approaches, and it's amazing how things have changed over my 50-ish years as both an athlete and a coach.




I'm actually shaking my head at the atmosphere and thinking that dominated my youth — mainly through the 1950′s and 1960′s.  Back then it was believed that work with weights would slow a skilled athlete.  (Ha!)




Even years later — when elite athletes began seriously training for strength during their off-seasons, a prevailing belief was that the weights should be abandoned as athletes played and practiced during their regular seasons.  Ya, that was the case until some studies were done (within the NFL, I believe) that showed most players "de-trained" or lost body strength during their playing seasons.




With that, most pro sports teams (and other elite athletes) have shifted to "maintenance programs", or programs aimed at maintaining strength levels over the course of a long regular season.




Then, I love the point Scott Umberger makes below, in that an in-season program will help an athlete take-off from a much higher level once he or she ends the season and heads into the off-season.  So, have a read, 'cause I have a sense this is going to put you far ahead of what most other amateur hockey players know.




– Dennis Chighisola
In-season Hockey Strength Training
Scott Umberger
Umberger Performance LLC
So you have busted your butt to get into shape for camp. You were "jacked" and strong when the season started and you end the season smooth and all sucked out. Maintaining your strength levels are vital to your post season training as well. If your strength levels are down it will take 4-6 weeks to get ready to train hard. If you are "familiar with the bar" by having trained all season, that time can be cut in half.
Here are my thoughts on keeping your weight up and trying to maintain your strength levels throughout the season:
At minimum you must continue to squat, press (bench, dumbbells, etc), and clean or snatch. I prefer box squatting closer to games (2-3 days before a game) over back squatting, due to the potential soreness from squatting.
Keep reps on the lower end with these lifts. I've slowly dropped the hang clean and squatting reps for my hockey players. We are performing around 5-6 sets for 2-3 reps depending on their game schedules. This will eventually drop to single reps.
If you feel great on an off week you can go over 75-80% of your pre season maxes. Don't go crazy here, you aren't maxing out. I'm simply saying that if you have on off week and you feel great, it's ok to go a little heavier.
Don't start incorporating new exercises that you haven't done in a while and get out of control with them. If you haven't lunged in a while, take it easy on the weight and volume (sets and reps) for the first week. The new movement alone will get you sore and you don't want to be to sore during the season.
Always perform a dynamic warm up before practices and games. These warm ups really help keep the body working like it should. Let's face it, skating isn't a natural movement.
Make sure that you continue to perform assistance or accessory exercises that maintain wrist/grip strength, ankle mobility and strength, hip mobility, and shoulder mobility and stability.
Buy and use a foam roller.
This insert is courtesy of Dennis.  Scott and I knew you might not be all that familiar with the foam roller, so I found a few videos on YouTube that should prove helpful…



Although Scott and I can't necessarily endorse a given foam roller, Scott prefers the shorter one over the longer, because he feels it easily fits into your hockey bag for weekend tournaments, etc.  Anyway, Dennis has done a little of the work for you…  The image on the left (below) is linked to a popular model, while the image on the right takes you to the results I received from a Google search.  (Neither Scott or I have any commercial interest in a certain roller brand, and we even suggest you comparison shop after looking at these)…
Do workouts to recover from long weekends. My guys hate life when they walk into Umberger Performance after playing 4-5 games at a weekend showcase. After a complete dynamic warm up they feel a little better. I'll have them perform a few sets of a barbell complex and they'll feel much better and on the road to recovery. A barbell complex can be many things…. A typical complex can be a dead lift, Romanian dead lift, push ups on the bar, bent over row, push press, and back/front squat. You can also add some Olympic movements if you prefer. Perform all of the movements until you have gone through every exercise. Perform 5-10 reps for 2-5 sets in a workout. They are tough but they won't kill you.
Don't forget to eat the right food at the right time. Post practice and post game meals are very, very important. Shakes are a great and convenient way to maintain vital nutrients and calories during the long hockey season.
I know the season is long and it's very hard to stay on top of the things that I've just outlined. If you can stay disciplined and maintain a training and eating schedule you will finish the season the strongest and healthiest that you have ever been. Remember that players get "paid" for consistency. Point a game is great production in any league. However, it's hard to be consistent if you loose 70% of your strength and 10 pounds over the course of the season.
Good luck and shoot me an email if you have any questions,
Best Regards,
Scott Umberger
Umberger Performance LLC
www.umbergerperformance.com
412-523-0060
*
Be a friend:  EVERY worthwhile Comment really helps us!
One of the things I've promised you, my valued member, is that I'll do all the long, exhausting research, and then pass my findings on to you.
That said, the following excerpt explains a little side project I've been into for about the past 5 or so years.  It's from an article entitled "History of Whole Body Vibration Technology" (from the website History of Whole Body Vibration Technology).  I'd like you to have a read, because it should introduce you to something that I find absolutely fascinating:
"There's nothing new about the benefits of whole body vibration technology; it's been around for over 47 years.  The world first saw its effectiveness when the Russians started winning all the Gold at the Olympic Games in 1960.  Then, they started keeping their cosmonauts in space longer and longer — eventually, over a year longer than we could.   However, the Russians kept the technology of whole body vibration a secret until after the Berlin Wall came down in November 1989.  Therefore, the world didn't learn the secret to the Russian's superiority at the Olympic Games or in outer space for 30 long years.  It was one of Russia's key sports scientists, Dr. Vladimir Nazarov, by experimenting with a vibration system, who began the research of this technology.   Nazarov was an active sportsman, a member of the Soviet gymnastics team and occupied a chair for sports biomechanics at the State College in Minsk.  Finding his experiment a success, he introduced this technology to competitive sports, ballet, and medicine in the former USSR.  The Russian Space Program continues to use the technology — while the cosmonauts are in space — as physical therapy to help the cosmonauts overcome the considerable decrease of bone mass and muscle tone that they risk during extended periods of weightlessness.  After the fall of the Soviet Union, Nazarov's research on whole body vibration made its way to Europe in the early 1990's…"
Now, the following YouTube video starts out a little corny, but the guest really knows his stuff about WBV benefits and methods.  So give him a minute, and the be prepared to have your eyes opened to what Whole Body Vibration technology promises do…
If you're interested, here are the final two videos in that Youtube series…
I actually stumbled across this rather new (to the Western world) strength training approach long ago, from an unrelated Internet search.  And as I soon discovered, all sorts of Whole Body Vibration (WBV) machines are currently available.  Professional models can go for well over $10,000, these made for heavy duty use in busy sport clubs, etc.  I actually managed to eventually find and purchase a smaller, far less expensive type more suited to individual or small group use.
Now, I'm not really here to promote this form of training; again, I find it fascinating, and I love the workouts I get from my machine.  However, there are as many studies out there downplaying the benefits of WBV as there are supporting it (so it's up to you to decide if it's right for you or your player/s).  Also, while I personally think there's a huge difference — in the way exposure can be governed and in the way settings can be controlled, we're all likely aware of the potential for injuries from overexposure to driving heavy equipment or operating some vibrating machines.
So, why have I posted this particular entry — if I'm not really promoting it?  It's because I needed a way to set the groundwork for my own invention.  For, as you'll soon discover, my "WakeBoard" came about because of an interest in Whole Body Vibration technology.
Look for that article and related videos to appear here very shortly.
Okay, "periodization" sure seems like a mouthful.  However, if you can endure a little bit of technical jargon in the following article, our strength training specialist, Scott Umberger, is going to put you far ahead of most people in your hockey circle.  This truly IS awesome stuff.

– Dennis Chighisola
Periodization for Hockey
By Scott Umberger
This might be one of the "heaviest" topics that I could discuss, particularly to the general population versus a group of academics who live and die for the argument of science.  You, I know, want a simple explanation and a simple answer to "Scott, how should I coach or train?"  Keep in mind that the following could entail a 50-100 page college thesis.  But I will attempt to KIS it for you (or keep it simple).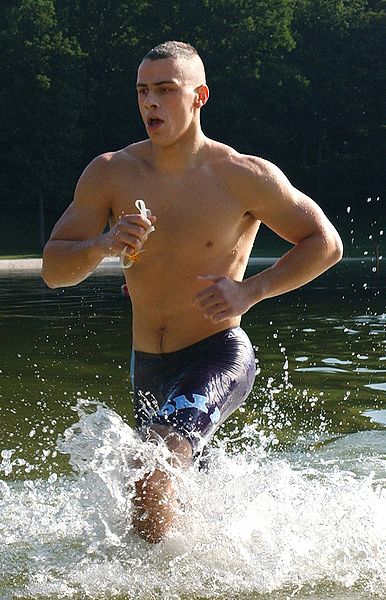 Periodization is the timing of training. This applies to all training, on and off the ice. The big question is how and when to space the work and rest intervals, and how to sequence the drills or exercises to experience optimal results.  That's a lot of stuff.  What should you be doing, how long, and what rest intervals should you be utilizing?
The principles of periodization revolve around the idea of rotating exercises and rest intervals to keep the body adapting or guessing. The controversy falls into what and when. There are many theory's that exist in both the Eastern and Western parts of the world. I will say this, a Russian Hockey Coach once stood up at a Canadian hockey clinic and said something like, "North America, you have more ice and more skaters than we do (in Europe).  However, we consistently produce more highly skilled players than you."  He is exactly right. Russian drills are performed at a much higher pace (more game specific), and the rest intervals are much shorts than we typically employ here. This results in more quality repetitions over the course of a season and a career.
The English version
Here's the deal, guys.  You need to rotate exercises and drills that you use with each athlete. The science that I've laid out above covers that.  Additionally the athletes need a change.  (Who wants to work at a job that does the same thing everyday? Not me. Not your players.)
I suggest that you rotate exact exercises every 4 weeks.  If you want to modify the original exercises, by all means go ahead. Just make sure that there's something different about them. If you are doing stickhandling drills, perhaps make your players close their eyes.  Variety is the spice of life.
The human body is tremendous, and the Russians classified it as an organism.  You need to train that constantly adapting organism by keeping things fresh, both physically and mentally.
The art of periodization is timing the set up so that the training effects/skills build upon one another and peak at competition time.
Tools
I would also like to state that what is done on Monday will not help on Saturday.
This is why I like the exercise bike for in-season work and not for out of season work. The bike does a great job of flushing the legs during the season after a game or practice. It's also a way to "get a sweat in" for a player who is beat up. During the season, the muscles of the "hip flexor" and "groin" need to be rested because of the stresses of skating (literally everyday).
Out of season, the slide board plays a tremendous role in training these muscles under the weight of ones own body. Nothing can replicate the stress of the season, but properly programming a slide board workout can come pretty close. The stress on the hips are also much less than skating on ice or on a treadmill.
These are tools, and they should be used as such.  And, as I've pointed out elsewhere, nothing works all of the time.
Ideas for Developing a Cycle
Things become slowly more complex when conditioning, skills, and strength training are placed into any cycle. There is truly an art in this — in knowing the athlete, the sport coach, and the athlete's ability to recover.  (I sometimes get frustrated seeing less than qualified people trying to pull this off.  And if you find yourself needing help with this, that's one of my specialities.)
Generally, my advice is to pick exercises or drills that would improve the weaknesses of your athletes.  Rotate those over 4 weeks, making sure that your athletes master each exercise or skill.
Some Science for Those Who Care to Know a Little More
Personally, I have begun converting from the Russian Conjugate Sequence System to the Block Training Methodology. This methodology is outlined in structural units:
Block Training Unit
A single training session

Microcycle – several training days. A weekend showcase could last 3-4 days, so the training preparation should be adjusted accordingly.

Mesocycle – several microcycles in the range of 2-4 weeks, typically 3-4, depending on the timing of the yearly cycle (in season vs out of season).

Macrocycle – includes a complete competitive season (pre-season, in-season, and post-season periods). With hockey, it's pretty simple, referring to annual cycles. As a 14 to 15 year old with a goal to play Juniors at 16,17, or 18, these Macrocycle's would be 2,3, and 4 years, respectively.
Types of Mesocycles
Accumulation – the aim is to improve conditioning (General Physical Preparedness- GPP) as well as sport technique. GPP is conditioning in order to be able to train at an adequate level. If one needs to rest 5 minutes in between sets, then they are not in shape and won't reap the benefits of the training session. In regards to hockey skills, you could work on not allowing the puck to settle on your stick before you shoot. You don't master this skill during the season.
Transmutative – the idea is to transform the nonspecific GPP into Sports Specific Preparedness. An example is to polish up the hockey skills that you have been practicing. The conditioning becomes more specific to the position and sport instead GPP which is preparing the athlete to train in general.
Realization – having everything come together. This phase focuses on applying the new skills and preparedness in a competitive environment.
I would love to give specific recommendations here. I simply can't because that kind of advice would have to be specific — for the athlete's age, competitive level (A, AA, AAA, Jr, Major Jr, professional, etc), and his or her training experience.
*
As if Scott hasn't done an awesome job already, I sometimes like to help things stick with some short stories.  So…




Anyone who has ever trained at a sport that involves measurement — like lifting for poundage, jumping for distances or racing for times — has most likely experienced something known as a "plateau".  In other words, after long periods of training, you reached a "sticking point" where it was difficult to add much weight to a lift, add an inch to a jump, or cut even a millisecond off your time.  Back in my youth, a lifter countered each plateau by changing his routine, most often using exercises that worked the same muscles but in slightly different ways.  If you can picture it, the new exercises were refreshing — both physically and mentally, and they usually managed to shock the body (and mind?) past that plateau.  That said, what if instead of waiting for the inevitable sticking point to rear its ugly head, one "periodically" altered his or her training routine ahead of time?  Well, I might be oversimplifying things a bit here, but that's close to what Scott has described here.  (By the way…  All athletes can experience sticking points in their progress; I've just used the above examples because they are easily noticeable or measurable.)





I like to also tell a personal story when it comes to this area, this one on the slightly humorous side.  You see, I hate my wife because she swims like a fish while I can be likened to a dawgoned rock in the water.  So, just envision a comparison here, with my wife needing to swim for a fairly long time in order to break a sweat, while I, on the other hand, would be out of gas in a matter of seconds.  Of course, when it comes to a skating contest, I could probably cruise the rink forever without tiring.  My point:   Once the body becomes fairly familiar with a given movement, that movement isn't as apt to pose a real challenge.  And that's just another reason why constant change is necessary for further growth.





Finally, perhaps a lot like you, I'm dealing mostly with amateur players who have lots of other commitments.  For that reason, it might be difficult for us to install a program as in depth as Scott might do in his gym.  Still, we can rotate things like tools, exercises and drills as Scott suggests.  The main idea is avoid plateaus and to keep the athlete growing.  And, while we might not be able to do everything as Scott and other professional strength coaches do, I believe that applying just some of the principles mentioned above is going to put a CoachChic.com player, parent or coach far ahead of others.

– Dennis Chighisola




You probably have a lot of questions about this topic.  So, let's go back and forth through the Comments area below, huh?

CoachChic.com members may get tired of hearing it, but I'll never tire of saying that I've met some of the world's best and brightest through social media sites.  And I count among that special group my new Twitter friend, Maryse Senecal.




Now, not so surprisingly, most entries in the Strength Training for Hockey Players section have come from those with Physical Education backgrounds.  That should make sense, owing to the special studies required in that discipline.  I take notice, however, when I get to learn from someone with the kind of specialized skills possessed by the likes of Maryse.  So, I hope everyone pays attention here, as she shares with us a different approach to hockey strength training.  (FYI…  If you'll notice in her introduction, Maryse echoes some of the same shortcomings in ice hockey players that Scott Umberger has noticed and previously shared with us.)




Oh, by the way…  Maryse's original title to the following piece was "Training the Athlete".  I just renamed it above for our members' sake, just so you could find it among the many special articles on strength training.

– Dennis Chighisola
Training the Athlete
By Maryse Senecal
myo-precision
I am an orthotherapist by trade. My specialties lay in the study of myology and bio-mechanics. It was only a natural progression to find myself in the personal training world. In that evolution, I was fortunate to do my internship with the Lead Master Trainer in Ottawa. His specialty is his work with pro athletes. He was interested enough in my field of study to give me a voice when planning his athletes' dryland programs.
I suggested that we start their off-season training by first addressing their range of motion. These athletes are strong, no doubt there, but they have often sacrificed flexibility and core strength for pure unilateral strength, disallowing the opportunity to pull from their hip, core and flexibility to maximize their power in their performance.
We began rewriting their programs, breaking their program into 4 phases. As I trained them, I was often used as their demonstrator and then their pacer. All this while I was approaching my 40's! What kept the athletes' focused on me was the fact that I had no problem keeping up with them, rather, they had to keep up with me. What allowed me to do this consistently was the connection between hip/core strength and flexibility.
And so we began…
1 – Phase 1 – week 1 to 3 – Intense Yoga
We found that the guys' range of motion was absolutely shameful! So, yoga for stretch and core stability. Intense, as in everyday. Then, because they are performance and strength driven, we would move the yoga gradually into strong power yoga. We would add weights to their sessions, more often than not in an 'off balance" environment… again, to increase spine and core stability. Note that the boys hated this phase of the training… but they went through it anyway.. in that time, we would work very hard with them in the nutritional environment as well…
2 – Phase 2 – week 4 – 8 – Strength
This phase of the training involves a lot of weight load to increase the strength component of their regimen. Because we believe that training should incorporate a body synergy, core strength and stability was always incorporated with their strength moves. Training to avoid injury. Off balance, or unilateral moves, core strength and stability along with the weight load. I have to admit that the boys were not getting as strong as they would have in a pure strength environment, but for their chosen sport, it really was best. Who cares what you can squat if you can't bring that strength into your sport? The athletes would train in strength on days 1-3-5, supplemented by yoga on days 2-4.
3 – Phase 3 – week 8- 16 – Power
This was by far the best part of the training. Power… strong plyometrics, off balance plyos, quick foot drills, interval cardio training, strong power moves… really the best part of the training. This is where the boys would start seeing the gains made in the slower parts of their workout phases.
4 – Phase 4 – Training Camps
Once the boys started their training camps, we would pull it back. We would incorporate all of the above components in a circuit format where all aspects of their training would come together. We would also pull back the frequency of their session so that they could concentrate on their performance for camp.

The success they experienced in the training camps was extraordinary. While some were getting injured, or over winded.. our athletes were holding their own. Not as strong, true, yet much faster and more endurance. Because the hip was being shaped and strengthened all through their time with us, pathologies like groin pulls were almost non-existent. I say almost because some came in with that problem, and rehab set their workouts back.

Although different sports demand different bio-mechanics, the phases of this training program can and should be adapted to any chosen sport. The key is to keep it interesting with variety and keep it strong by challenging balance and core strength.

*
This note from Dennis Chighisola…




In ending, I'd like to mention a technique I often use as I sort through tons of great research — in that I tend to borrow a little bit from every expert.  Sure, there are some areas of our game where there's seemingly just one right way to do something.  Yet, we all live different lifestyles and have differing free time to devote to training, we all have slightly different body-types and other unique physical traits, as well as very different goals.  And that's where borrowing bits and pieces of what the experts suggest tends to help.




Allow me to add one more thing here, in that the above also explains why I feel compelled to offer so many different training approaches here within the pages of CoachChic.com.  Actually, I think it's the right way to do things, giving you options, I mean.




Finally, I know Maryse would enjoy your feedback and questions, and she invites you to email her.




Be a friend:  EVERY worthwhile Comment helps Coach Chic in the search engines!
You can put my good friend Michael Mahony near the top of the list of those I'm constantly referring to as the best and brightest on Twitter.




For those who don't know, Michael posts frequently in "The Muscle Building Fat Burning Video Blog".  It's an interesting place to visit, in that he's talking to readers (and video viewers) about his personal fitness quest.  (Mike's videos can also be found on YouTube).




Now, when I saw Mike Mahony's latest post — concerning pain, I thought to myself that CoachChic.com members just have to consider this stuff.  So, have a read, and I'll add my own comments a little later.

– Dennis Chighisola
What about pain?
By Michael Mahony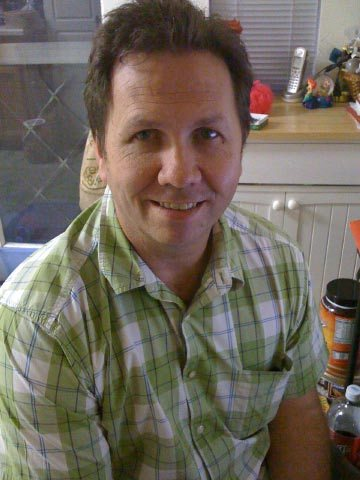 What's on my mind today?
I've been doing some thinking lately and have come up with a few interesting conclusions regarding pain.  I am not talking about the debilitating, unable to walk type of pain.  I am talking about the type of pain you get from an intense workout or how your lungs burn during an extreme cardio workout.

How long?
When you walk barefoot in your house and stub your toe, how long does the pain last?  Generally it passes rather quickly.  You might be left with a bruised toe, but the pain itself subsides as fast as it started.  It is the same way with the pain you get during a lift.  Yes, it hurts to push yourself past the burn, but that pain subsides.  It goes away quickly.

How much?
You obviously need to pay attention to the intensity of the pain you are feeling.  There is the pain of going past the burn during a lift and there is the pain of an injury.  Both are different kinds of pain and they are obvious as to which is which.  Pay attention to pain from an injury because it is an indicator that you need to stop what you are doing.  However, the pain you get while taking a lift to failure is something you want to go beyond.  Push yourself hard and you will see gains.

How often?
Each time you do a lift you are going to feel pain if it is done correctly.  Your job is to push beyond that pain.  Working at this level of intensity is required to get good, consistent gains.  Yes, you are going to be sore after pushing your body this hard, but the results should be worth it to you.  If they are not, maybe this isn't the right thing for you to be doing?

What is failure?
Finally, you are trying to take the set to failure.  What is failure anyway?  I strongly believe the point of failure is completely influenced by your mental attitude.  Yes, the muscle has a point where it will be unable to move the weight another repetition, but is that where you quit every time?  I am suggesting that most of us quit sooner than we should.  We let our brain stop us before our body does.  Do me a favor.  The next time you are in the gym, do not pick a stopping point (ie. 8 repetitions).  Just pick a weight and do the exercise until you can't move the weight any more.  I call this "doing all the repetitions."  That's right, do them all.  Don't stop until you can't move the weight another repetition.  Don't let your brain stop you, let your body stop you.  You will have to be ready to go beyond the pain that you feel, but it will be worth it.  Give me this favor for the entire workout and then let me know what you think.
Mike mentions some VERY interesting things within his piece…




I have a huge sign posted in The MOTION Lab that states, "No pain, no gain!"  You might find it interesting, however, that I whisper to parents that it's only partially so; I mainly put that up for the sake of some teenagers who seem to have a need for such stuff. 




As Michael suggests, there's a good pain and a not-very-good pain, and it's important for athletes (or those responsible for athletes) to recognize the difference.  In fact, if one of my players or students complains that something hurts, I'll usually question him until I get to understand which sort of pain he might be talking about.  Hey, it surely is going to make a difference in how we'll approach the next drill, the next practice or the next game.  And, with a little bit of experience, it might also provide us a pretty good indication about whether the player should seek some medical attention.  (Obviously, it's best to err on the safe side.)




Now, I can't for the life of me exactly remember the quote, but…  In a Jerry Kramer book about Vince Lombardi, the late, great Green Bay Packers coach pushed his players with the belief that, "The lesser conditioned player will always quit first!" (or words to that effect).  My interpretation is that Lombardi was really talking about pain — or, a player's ability to endure it.  Just think about that, if you will:  Two players do battle, and one just finds it easier to quit.  We might also be talking about "mental toughness" here, in that the one able to endure a little (of the right kind of) pain is likely to have more staying power than someone who can't.




Then, I'll bet most non-athletes reading all this have still experienced both the good and the bad kinds of pain.  As this relates to our (adult kinds of) labor, I'm often heard to say how much I hate the tiredness that comes from something like stressful paperwork, while I really enjoy the tiredness derived from a day of toiling in my yard.  (Man, I sleep like a baby after a day of getting the good kind of tired.)  Athletes experience something very much akin to this, even very old athletes like yours truly.  I mean, it's definitely no fun dealing with a real injury, but there's something still kind of nice about that little bit of soreness gained from some hard work.




Finally, thanks, Michael.  And I look forward to following your progress over at "The Muscle Building Fat Burning Video Blog"!

– Dennis Chighisola
I am one lucky guy (and I think you are pretty lucky members), in that great new guest writers just keep coming on board at CoachChic.com!  That's how I feel today, as I get to introduce Jason Price, a Certified Strength & Conditioning Specialist, an Athletic Trainer, a Personal Trainer and a USA Weightlifting Federation Club Coach.  Jason has over 10-years experience working at various levels of Collegiate Sports.  And, as you'll discover over time, Coach Price has a unique insight into Sports Performance with an injury preventative twist.

– Dennis Chighisola

10 Things I Wish I Had Done as a Young Athlete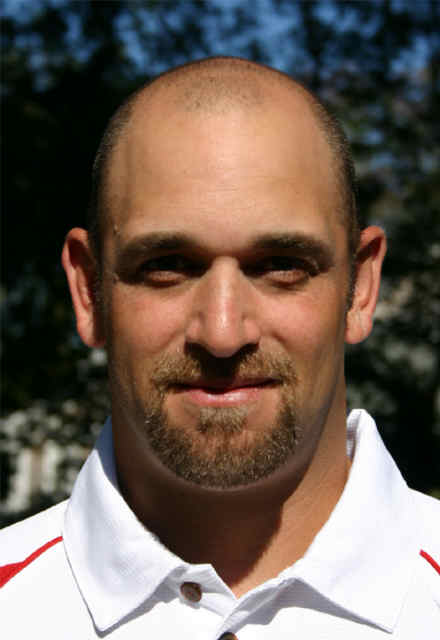 Jason Price – MS, CSCS, ATC, LAT, CPT, USAW Club Coach
jason.price@athletesequation.com
I must admit I borrowed the the following idea from another on-line strength coach (see below), on his 10 things he wished he had done as an athlete.  After I finished reading the article I was so impressed with his insight on his past training I thought I would give it a try.
This is not a list of my regrets as an athlete, but simply items I wish I had done more of, known more about, or listened more to the advice someone had given me when I was younger.
So here it goes:
I wish I had spent more time static stretching. I had poor flexibility as a youth athlete, I had poor flexibility as a High School athlete, and I had poor flexibility as a college athlete. I'd battled injuries that would have been significantly less frequent or prevented all together by having good and functional flexibility. It is only now as an adult athlete and coach that I appreciate static stretching and all of the benefits of maintaining and having good flexibility.

I wish I paid more attention to my diet. In high school I took your typical health class but I never knew until I got to college that I needed to eat different and better as an athlete. It was not uncommon for me to eat some type of fast food prior to a game, or even worse hit up the snack bar during the JV basketball game prior to my game, and eat some Mike and Ike's with a coke. Then I would be left wondering why my energy level crashed in the second half.

I wish I had spent more time performing metabolically correct conditioning for my sport. I was a Basketball player and I would spend a lot of time performing long, slow distance running to prepare for the season. Now I did my fair share of playing basketball, but when I wanted to do a conditioning workout I usually laced up a pair of running shoes and went for a 2-5 mile run. I'd kick myself when I went for these runs, but every start to the hoop season I would be dying during the first two weeks of practice because metabolically I wasn't ready.

I wish I never fell for gimmicks. Yes, I bought strength shoes. In the late 80's and early 90's strength shoes were a staple for basketball players. If you are unfamiliar with strength shoes, they are the shoes with the huge platform on the forefoot promise to help you perform plyometrics. Now if I had saved myself $150 bucks and just did the plyometrics, I probably would have seen the same results if not more. So, the truth about gimmicks is that they are gimmicks and there is no quick and easy way to build strength.

I wish I lifted weights during the season and not just in the summer. I would hit the weights in the summer hard. After my freshman year my father got me a weight set for Christmas and we put it in the basement. There it sat all winter long until spring track ended and I could then hit the weights. All summer long I would get stronger and I would feel great once soccer season would roll around. But, then came mid August and the weights would sit in the basement and collect dust again. I wish I knew to keep my workouts intense and drop the volume, that I could get stronger during the year that way, and consequently maximize my strength.

I wish I didn't buy a body building book to learn how to lift weights for sports performance. The first strength training book I had was a paperback, "The Gold's Gym Strength Training Book". It was filled with loads of good solid advice and exercise routines, if I was training for Mr. Universe, not for high school sports. I needed to get away from the knee extensions and biceps curls and do more squats and over head presses.

If I just could have understood that it was NOT cool to fight through injury. The resulting pain and loss of function is the body's response to injury and not just a hurdle to get over to stay in the game. At the age of 34 I am paying for this mistake, over and over again. Now, I am not saying to quit playing with every little bump and bruise. But, if a medical professional like a doctor, athletic trainer or physical therapist, for example, suggests you should sit out, I would follow that advice. When you are making millions of dollars professionally, then think about playing injured. When you are still developing physically, I'd suggest an athlete sit it out.

I wish I had more access to video. Watching video of your play is one of the best ways to see what mistakes you are making. Today, with affordable digital cameras and other forms of multimedia, it is easy for athletes to perfect technique in all aspects. But, the big mistake is watching video for enjoyment, or not having an idea of what to look for. Going through film of your play or drills should be from a critic's point of view. You should be looking for your mistakes, not looking to see how good you look. You should also watch tape to gain a sense of what breakdowns you are having, and how you might correct them. Critiquing for critiquing sake is no good.

I wish I worked out with heavier weights and did lower rep. For some reason, playing soccer, basketball and track, lifting heavy weight for low rep was frowned upon. I listened to too many people who did not have the background to give advice on the matter and I also paid too much attention to that body building book. To build strength you need to lift heavy, and for fewer reps. Working at 90-95% of your 1 Rep max for sets of 2-3 is a good recipe to get stronger. Performing 3 sets of 10-12 at 60% max effort is a good scheme for a soccer mom.

I wish I paid attention to having FUN. Playing sports and participating in athletics is fun!!! Yes the goal of playing sports is to win and to be successful. But, the overall satisfaction of laying it on the line to achieve victory should be fun. There is no sport that is life or death, and it should not be treated as such. Now, I am not saying that you should not have a bad taste in your mouth after losing.  You should. But, if you know you gave it your all and your all wasn't good enough, it does not mean you shouldn't have enjoyed the effort!
That is my list of things I wish I did differently. So, if you are a current young athlete, please heed some of my advice as it will only help you achieve your goals. If you are a former athlete, I would love to hear some of the things you would have done differently.
PS:  I borrowed this great idea from Jeremy Frish's article found at http://www.strengthcoach.com
Once again Scott is arming you with some great information, this time with exercises that are going to provide you with a strong foundation, as well as help guard you against some injuries.  (If you'll recall from one of my earlier posts, I mentioned how much faster my grandson has felt on the ice this summer, this surely attributed to the strength he's gained by doing a workout very similar to the following one.)




Then, just as this entry was being readied, Scott asked me to remind you about his last post, in that it's important to be well warmed before you start lifting.  In fact, the more attention you pay to those "dynamic" warm-ups, the more you'll tend to gain from the actual lifting exercises.

– Dennis Chighisola
Click on each exercise Photo to see a short video.

Back Squat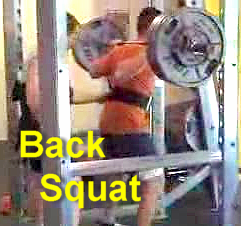 The back squat is much easier to learn than the front squat.  Make sure that your hands are evenly set up on the bar.  When placing the bar on the shoulders you will want to shrug the shoulders back and up to create a "shelf" for the bar to sit on.  If you do not shrug, the bar will sit on your spine which is not good.  The key to the squat is to break the hips first and sit back like sitting back on the toilet.  Make sure that your chest is up with your back arched upwards.  Lastly, maintain a tight grip on the bar.  This will keep your entire upper body tight.   Make sure that your knees do not collapse and that you keep your weight on your heels, not the toes.

Front squat
Although this young hockey player is using kettlebells rather than a loaded bar, the technique is still the same as Scott describes here…
Again, use an even grip.  Keep your elbows up which will keep the bar on your shoulders.  You don't want the bar on your clavicle (bone at the base of your throat).  Like the back squat, the first movement is to sit back.  Make sure that your knees do not collapse and that you keep your weight on your heels, not the toes.

Bench
Scott is using a slightly different (and more difficult) load to his bar, but the technique is just as he describes here…
Make sure that your grip is closer as opposed to wider.  You are not a power lifter.  Make sure that you keep your elbows tight. Bring the bar down to your nipples or lower.  Ladies, the bottom of your sports bra is correct for you.

Hang pull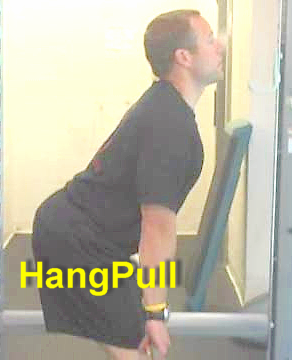 Pick up the weight with a stance that is shoulder width apart.  Bend over while pushing your butt back like for the squat.  Stop right above the knee, pause and then explode the bar vertically keeping it tight to the body.  The key is to keep the bar vertical while not hyper-extending your back (leaning backwards).  I suggest holding off on adding weight to the bar until after you have mastered the movement.

Hang clean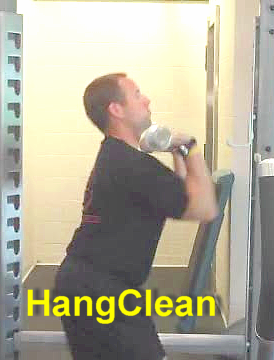 Pick up the weight with a stance that is shoulder width apart.  Bend over while pushing your butt back like in the squat.  Stop right above the knee, pause and explode the bar vertically keeping it tight to the body.  The key is to keep the bar vertical while not hyper-extending your back (leaning backwards).  Some coaches teach their athletes to slide their feet out while sitting down.  Like the previous exercise, I recommend adding weight to this after you have mastered the movement.  When you catch the bar, make sure that your elbows are up like in the front squat so that you catch the bar on your shoulders.  As you catch the bar, bend your legs and sit your butt back to absorb the force of the bar.   The Hang Clean is a hang pull and a front squat.  The only added aspect is catching the bar at the your shoulders.

Deadlift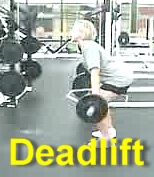 This young lady is performing a variation of the deadlift, but she still serves as a good example of what Scott describes here…
Set up with your feet a little outside of your shoulders, but not much. Grip the bar so that your arms are outside of your legs.  Drop your butt down to the bar keeping your chest up and back arched upwards.    The key to the deadlift is to stand up while keeping your chest up.  Many people straighten their legs when they stand up.  You are supposed to make sure that the movement is one piece, not two.  Drive your heels into the ground as you raise your chest upwards.

Along with his opening suggestions concerning proper warm-ups, Scott also asked me to point-out to you that THIS is the time – at the end of a heavy workout – when "static" stretching should be done.  I'll let the authority go deeper into this at a later date.  However, let me at least point-out that lactic acid (the byproduct of heavy exercise) builds-up during a workout like this, as well as when you practice on-ice or play a game.  And that's a major reason for muscle soreness afterwards.  So, if you want to bounce back quicker than usual (and quicker that other players), gradually "cool-down", and finish by statically stretching all the major muscle groups.  Both will aid in getting the lactic acid moving and on its way out of your body.  (Scott says he uses "stretch bands" at this point in a workout, and others will suggest massaging the muscles.  But, let me leave those kinds of details to Scott.)

– Dennis Chighisola
A number of great videos are included below…
I think it's a good idea for a hockey player to practice his or her shots in a stationary position.  My players do it often, mainly to work on their mechanics.  At the same time, we all know that's not exactly what conditions are like for them during the game action.
No, there's little time to prettily prepare to shoot; actually there's little time to do much of anything except to rip-it when the opportunity arises.
Complicating matters all the more for a wannabe shooter is the fact that he or she seldom gets to pull the trigger in a balanced position.  And, a lot of players even find themselves with a defender or two draped all over them.
So, with those extreme challenges in mind, I've created a number of ways to help my guys be able to fire a hard shot under almost any conditions.  In fact, a number of my more experienced players have scored goals from their knees, from their fannies, or with only their right or left hand gripping the stick.  (My very best long-time players can rip a puck with either hand.)
So, here are some clips of just a few drills I have my guys do in prepping to shoot under any sort of circumstances.  If you can appreciate it, I'm trying to build the players' hand and forearm strength so that they can rocket a shot without having to be anchored or need much leverage…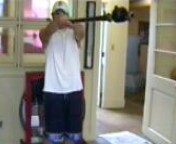 Although my StickWag is guaranteed to put umph into anyone's shot, I more recently came-up with a variation that REALLY burns the forearms and also gets the core muscles.  So, click the following link and take a look at how Up/Down StickWags work.
Long-time members know I like to gain variety in my players' training by borrowing from other sports.  And that was the case with this real hand and forearm burner I'll dub the Baseball Bar Wrestle.  As you'll see in the video, the aim is to tip the heavy bar downward, then resist that downward movement in order to bring the tip back upward.  Again, the idea is to fight — or wrestle — the bar.
Talk about a great idea striking at an odd time…  I was moving some gear in The MOTION Lab a few weeks ago, and I happened to grab a pair of dumbells by their fattest parts.  Just this required more than a little grip strength.  From there I thought, "How about holding the weights in that manner, then wagging them up and down and around, much like we do with the StickWag?"  Ouch!  Take a look at these Dumbell Wags!  (FYI…  After trying it a few times in the manner shown, I now have my players alternate holding their fingers turned upward and downward.)
The last shot strengthening exercise (for now) is sort of a plyometrics one.  Shown below is a photo of a Team NEHI player heaving a tire as far as he can.  In order to get some distance, a player will usually draw it far back first, then come around quickly to really fling it.  And you can imagine the effort that's required of the core muscles, and those involved in initiating a strong wrist shot.  By the way, the Tire Throw would also benefits baseball hitters and throwers, as well as those in other hitting and throwing sports.  (As much as any other exercise shown in these pages, all safety precautions must be taken.)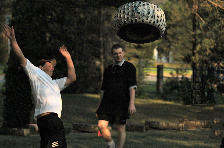 Would you believe…  Right as I was publishing this page, an unbelievable idea came to me for making #2 (the Baseball Bar Wrestle) even more challenging, and a lot more appropriate to what the drill is meant to do.  So, look forward to me making that new piece of gear, taking a few video clips, and showing it to you soon!
"Pain is temporary. It may last a minute, or an hour, or a day, or a year, but eventually it will subside and something else will take its place.  If I quit, however, it lasts forever."

– Lance Armstrong

The Importance of a Good Warm-up
By Scott Umberger
I recently read an interview with strength coach and power lifter Jeremy Frey.  Jeremy is a ridiculously strong man.  In a meet he has lifted the following: 1003-lb squat, a 771-lb bench, and a 804-lb deadlift with a 2579-lb total, which is second best in the world within the 242-lb class.
Jeremy stated that he has not experienced any serious injuries in his career.  That is unheard of in the power lifting world.  Let's face it, if you lift heavy weights enough you will get injured over the course of 5 to 10 year career.
Jeremy strongly believes that his health is due to the fact that he properly warms up before every workout.
Other power lifters and gym goers warm up with 135-lbs for a set of 10, and then jump right into a workout.  And I personally hate spending time with mundane functional movement and corrective exercises.  They are mind numbing.  They are necessary, though.
One key to a proper warm up to work on your shortcomings as an athlete.  (No one is completely perfect.  Trust me, I haven't found "perfect" in any of the thousands of athletes that I've worked with.)  The idea is to work towards fixing existing issues one day at a time.
I believe that Jeremy, being a very good collegiate strength and conditioning coach, understands the importance of increasing ones core temperature before touching a weight.   YOU NEED TO BE SWEATING BEFORE TOUCHING A PUCK, not to mention properly working on the mobility of your hips and shoulders.  After your body is warmed-up, then you should perform some of Coach Chic's puckhandling drills to warm your hands up as well as spark your central nervous system (CNS).
Let's face it, skating isn't a natural motion.  It's extremely hard on your hips.  If you're a North American, you might have been brought-up to think that you need to skate everyday in the off season.  Think about it, though:  You spend 8 to 9 months during the season skating nearly everyday.  So, when do you give your body a chance to rest?   My recommendation:  Get off the ice and become a better athlete — like the Euro's do! (Most kids can't afford summer ice in Russia.  Yet, look at the kind of hockey players they turn-out!)
How about an athlete who never warms-up properly?  Or, what if you are an athlete who lacks flexibility and mobility, and  then does nothing to fix it?  I will guarantee you that if you play long enough, you will get injured to some degree.  Some injuries you can't control.  However, many basic injuries (hips/shoulders/glutes/hamstrings) can be prevented by always pre-warming your body through a proper dynamic routine prior to playing and prior to practicing.
A good warm-up should last at least 15 to 20 minutes.  So, throw the IPod on, do your body a favor, and take care of it.  ALL of my high end hockey players have been taking care of their bodies and going through a scripted dynamic warm-up.  Now, I'm teaching the young ones to do it too.
Dennis Chighisola here, and I'm wondering if members noticed anything seemingly unusual about Scott's description of a warm-up routine.  I mean, he described all exercises that involved movement, or as he labeled it, a "dynamic" routine.




Sample Static Stretch

*

Nowhere in there did he suggest doing the "static" stretches we so often see local kids doing — like holding a set position for a time, then trying to stretch the affected muscle group.  The reason? It's because Scott knows what most top trainers know today.




Now, I often brag a bit in these pages, mainly because I feel all of the writers at CoachChic.com are trying to arm you with the very latest in scientific information.  And, nothing can put you further ahead of others than what you'll find on this page.




In trying to explain this in non-scientific terms, let me say that physiologists now believe that those generally prescribed static stretches are not helpful to athletes in explosive or speed-oriented sports.  (And yes, that means hockey players.)  In fact, they believe static stretching prior to practicing or playing can actually prevent a body from reacting quickly.




What they advise instead — as Scott has, is for the explosive sport athlete to perform a series of exercises that are similar to those he or she will ultimately have to do in their practice or game.  Of course — and as Scott also suggests, those exercises should be gradually increased in intensity, the purpose being to S-L-O-W-L-Y bring the athlete's body from a resting state to one that's ready to go all-out.
By Scott Umbergerger
"The #1 rule in investing is don't lose money.  Rule #2, refer back to rule #1."

*

– Warren Buffet – Owner of Berkshire Hathaway, probably the greatest investor of our time

*
In my first post I talked about several areas of athletic ability.  If you missed it, here's a quick recap, plus a little more…
Strength is #1.
To get stronger, do the exercises listed below.  These alone will start you on your way to being faster and becoming a better athlete.
What is strong?  Reasonably strong is being able to do 50+ good push ups, 20+ pull ups, and

parallel

squats at twice your body weight.  Then, once you are reasonably strong, you can progress into plyometrics and explosive movements.
Learn to decelerate and accelerate first.  And to achieve this, learn how to land when jumping.  That's a place to start.  Understand, if you can't slow down correctly, you can't accelerate.
Here's the thing about strength:  You have to earn it.  Much like creating wealth (see the quote), you have to pay your dues over time and allow it to grow.  It isn't rocket science; it really isn't.  Strength isn't rocket science either.  Both strength gains and wealth building just take a certain amount of discipline to achieve what you want in the end.
Strength is obtained over the course of years, not days.  Nor can you take weeks off from training and expect to make consistent gains.
Your off-season is a time to get stronger and to fix any issues (or injuries) you may have experienced during the past season.  And don't forget:  Since skating isn't a natural motion, there's a chance it (or some other hockey specific motion) has caused some imbalances in your body.
Strength is to be maintained throughout the regular season.  (Sure, the off-season is a time for devoting even more attention to strength training.  But you don't want to lose those spring and summer gains once the regular season gets underway.)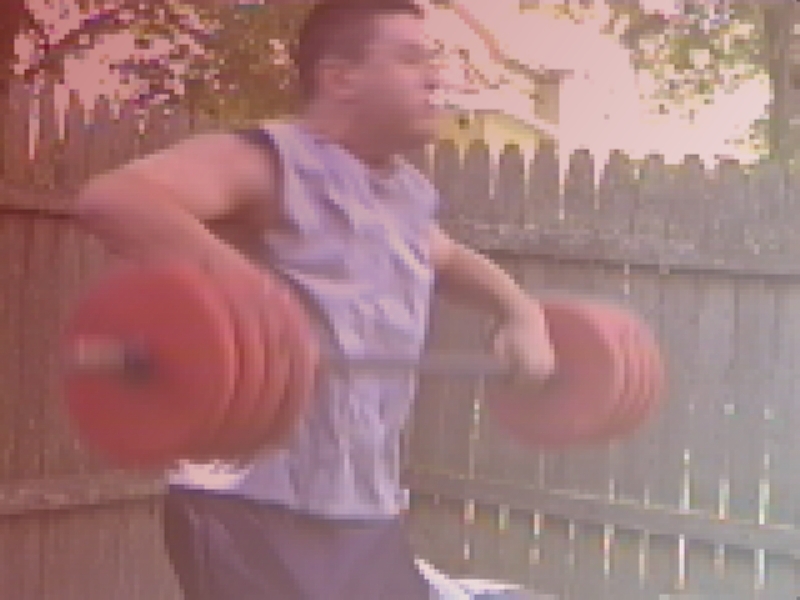 So where does this leave you?  Weak?  HA!  Let's hope not.
My point in all of this is that strength is something that you have to commit too.  It has to be part of your game.  You work on hockey skills and you train your body.  Oh, it's not all hockey, and it's not all lifting, running or skating.  There has to be a balance in all this, just as there needs to be balance in your life.
In the next post I'll discuss specifics in what needs to been done in the gym.  But you must understand that it will involve a commitment on your part.
Then, as important as all your skill, strength and conditioning work is, let me also stress the need to eat correctly.  I'm not talking perfect here, but you should pay attention to this important area, and perhaps aim to do better than what you are doing right now.  Nearly every athlete I talk to thinks he or she eats perfectly. So let me end this discussion with a few more tips:
Watch your calorie intake, making adjustments according to whether you might be a little over- or under-weight.  Reaching your desired weight is really as simple as that, in that taking in more calories than you burn will have you gaining weight; burning-off more than you take in will have you losing weight.
I might recommend getting 1 to 1.25 grams of protein per pound of body weight.
Be careful about wasting your money on some hot product that promises a shortcut to strength or weight gains.  And appreciate that supplements won't help calorie/nutrient deficient athletes.  All any athlete needs is a quality multi-vitamin and fish oils.
See you shortly with more specific ideas…
Michael Mahony once again contributes some great insight, this time for goalers!

– Dennis Chighisola
Strength Training and Your Player
By Michael Mahony
I have been extremely active in bodybuilding and strength training for several years now. At the same time, my son has been climbing the ladder to higher and higher competition as an ice hockey goaltender.
His job on the ice is extremely demanding, both physically and mentally. So last season we asked his goalie coach what would make him an even better goaltender.  The answer wasn't what we expected.  "He needs to get a little bit older," the coach said.
I was not really content with the answer, so I delved deeper with the coach. I was finally able to get him to explain that for most kids, speed and quickness is an issue, but it resolves itself as they hit puberty and gain in strength. Gaining strength — that sounded right up my alley.
I sat my boy down and discussed his goals with him. Upon hearing everything he had to say, I asked him how he intended to get there. He commented that he'd like to join me in the gym. I was excited because a) I love lifting weights, and the thought of sharing that with my oldest son was amazing; and b) he was telling me that he wanted to get better on the ice, and was willing to work hard to do so.
The following morning we headed to the gym together (at 4am!).
I started him out on a basic strength training program popularized by Mark Rippetoe. I had my son doing squats, bench presses and overhead presses one day (workout A), and squats, bent over rows, and deadlifts on another day (workout B). We would work out three days a week, alternating every other day between workout A and workout B.
My son's capacity for how much he could lift on these exercises progressed quickly. It wasn't long before that 135 lb. boy was deadlifting 150 lbs with relative ease. However, his success was not only in the gym.
On the ice he became much stronger. The leg strength he developed from squats was translating into faster and stronger butterfly slides. He could push himself from one post to another in far less time while down on the ice. His focus increased tremendously (this being an offshoot of his having to focus intensely while training with weights). He became more disciplined at practice, learning that what you do in practice translates into game situations. And his stamina increased because the pain of pushing harder didn't bother him any longer.
Weight training really transformed my son as an athlete. And, summarizing the benefits he received:
Greater strength
More focus
Increased discipline
Increased pain threshold
So, if your child wants to improve at hockey (or any other sport), get him or her into the gym. The lessons learned there will translate into the sport they play. And they will become much better athletes as a result.
I found this little exchange interesting, and I hope you do too…
The other day my grandson, Anthony Chic, reported for his first off-season training session in The MOTION Lab.  Mind you, he'd already been lifting through the past season up at college, he'd increased the workload after his season ended, and he's already been hard at work at the local gym upon returning home.
Loading...
So, the interesting part… Having gotten some ice-time in a pretty decent senior league game last night, Anthony happened to comment to me, "Gee, I can't believe how much more powerful I felt last night!"
As we talked further, he explained how each skating thrust seemed to carry him so much farther.  Yes, that would be the result of some of the leg work he's been doing.  But it would also reflect some of the upper body strength he's gained.  I mean, skating is a total body movement (as is running), so an increase in arm and shoulder strength is going to make each pump — synced with each leg thrust — carry him all the farther.
As in running, two factors come into play when one attempts to speed ahead…  Part of an athlete's forward progress is the result of his or her stride rate (how quickly he or she can step), and the other has to do with stride length (or how far each stride carries the athlete).  Putting the two together — stride rate and stride length — you arrive at the runner's or skater's forward speed.
You might find it interesting that a lot of folks believe that stride rate is mostly governed by genetics.  Of course, this is at least partially so.  However, there are others — yours truly included — who believe the stride rate can be increased through special types of training (over-speed work, agility ladder workouts, sprint training among them).
Then — as with Anthony's discovery, you should now realize that a skater's stride length can be increased — through strength gains, and through improved mechanics.
PS:  Next time my young buddy is up in the Lab, I'll shoot some video and show you what one young college player is doing for off-season off-ice work.
Previously I posted something that was almost in the form of an open question (Strength Training for Young Hockey Players? ).  Really, I was kind of wondering out loud if young players would benefit from doing some strength training basics.  Well, along comes an article in my local newspaper (The Enterprise – Brockton, MA), this by regular "Keeping Fit" columnist, Wayne Westcott. Westcott does, in fact, answer my question, and he even offers advice I think worthy for very young athletes through at least intermediates.

So, the following is a combination of Westcott's comments, as well as what I know from my own experiences and schooling.

– Dennis Chighisola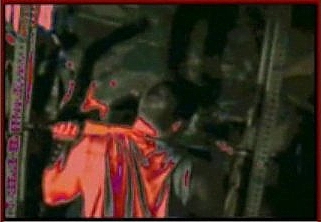 Not Too Young To Workout (the title of Westcott's column)
For sure, today's youngsters face a challenge unlike those growing-up in earlier generations.  Let's face it, current day kids are tempted to plunk themselves in front of TVs and computer monitors for hours upon hours.  (Not that there aren't some great benefits to playing some PC-based games.  But, that's a story for another time.)  Westcott even points to a sizeable rise in obesity over the past 20-years, this most certainly attributed to our increasingly more sedentary lifestyles.  If there's something else that's a little scary, it's the fact that failure to develop one's strength in the earliest years is sure to affect him or her in later life.
I might note that Westcott was mainly talking about the general population in his column.  So let me just add my thinking, in that young athletes are likely to be far ahead of non-athletes.  In the case of ice hockey players, they tend to start very early, and the majority of them are pretty active throughout the year (either continuing to skate or train during their off-seasons, or by participating in another sport or two).
Then, this comment by Westcotts:  "Although there has been a longstanding myth that strength training can harm children's musculoskeletal system and hinder bone development, the truth is exactly the opposite.  Progressive resistance exercise enhances a child's musculoskeletal system and facilitates bone development."
Now, a good starting place for any hockey player is in the ability to deal with his or her own body weight.  Actually, no special equipment is needed to perform the likes of push-ups, sit-ups, dips and pull-ups.
If I had to offer my 2-cents worth in reference to those exercises, it would be to suggest that perfect form is far more important than the number of repetitions.  In other words, I'd rather see a youngster execute one perfect push-up rather than a batch of those snakey-kinda things that do little towards his or her strength gains.  And the same would go for every other exercise I can think of.  Master one perfect movement — with total body control, and then slowly build to 2-reps, 3-reps, 4 and so forth.  Again, strength gain and body control should be the main aim.  (Using this approach, my junior high school and high school players usually move from zero to 40 push-ups and sit-up in about a month.)
Westcott does offer some help for those who have real difficulty in handling their own body weight.  For example, a hefty youngster might struggle with having to move his or her heavy upper body through a perfect push-up motion.  So, Westcott suggests that a machine can be used for this purpose.  In other words, a very light weight could be used in the beginning, with resistance very gradually increased as the youngster gains strength.
Advice for Beginner to Intermediate Strength Training
Most strength coaches — and especially those working with athletes — very frequently opt for so-called "free weights" over machines.  Free weights (dumbbells, barbells and the likes) force a lifter to somewhat wrestle with that weight through a movement, and this tends to come close to the way an athlete has to deal with resistance in his or her sport.  Machines, on the other hand, can only travel through a specific movement path.
If there's a plus for machines, it's that they tend to be safer than free weights.  So, to remove some of the dangers in using free weights, most serious lifters use a safety rack.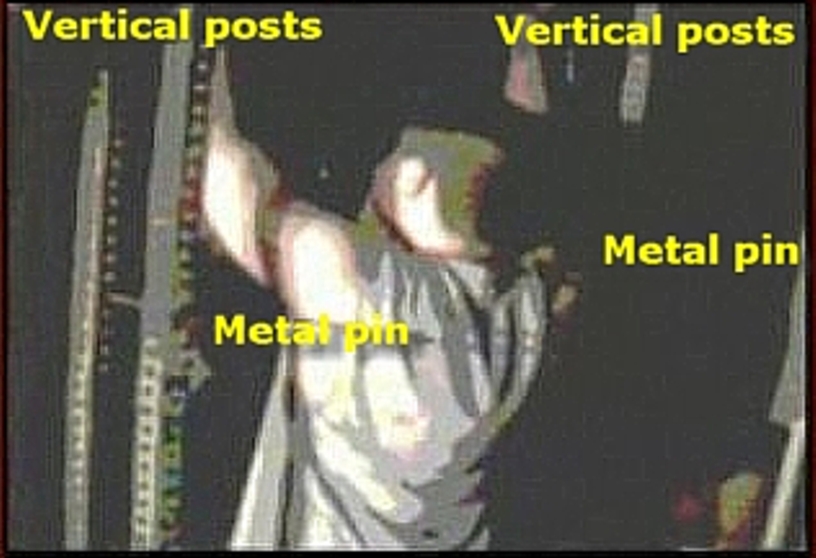 Professional safety racks can be costly.  So, my dad made one for me when I was a teen, and I've done the same for my son and then my grandson.  Our earliest homemade racks were built from sturdy lumber, while the later design was put together for me by a local welder.  No matter the materials used, what I hope you'll be able to see here (as my grandson lifts) is a bar that is free to slide up and down between 4-vertical posts that are affixed to our basement's floor and ceiling; and the posts have holes spaced every few inches so that 2 strong metal pins can be inserted at the lowest point of any given movement.  The general idea:  those upright posts keep the bar trapped within a slot that is still relatively wide enough to allow the lifter to wrestle with the weight; and the metal pins are there to support the bar — prior to and after a movement, or at any time the lifter might lose control of the bar.
As an aside here…  One reason I, my son and then my grandson began lifting at home primarily had to do with convenience.  I mean, I learned in the beginning that long trips to a gym (and other slight hassles associated with working out elsewhere) too often provided great excuses for not working out at all.  However, I also discovered that once one of us got pretty serious about our lifting, those outside trips and other gym benefits made a lot more sense.
Next, and in conjunction with what the real expert, Scott Umberger, mentioned previously (Introduction to Off-season Strength Training for Hockey) basic movements are the way to go for off-season strength training.  With new lifters, I usually suggest working the major muscle groups.  And, while we can expect Scott to provide far more details in this area, I'm basically pointing towards squats, shoulder presses, bench presses, curls and calf raises, mixed with the aforementioned dips and pull-ups.
Through the years, I've heard a number of recommendations when it comes to determining the repetitions and sets that should be done in a given movement.  Still, most of them are fairly similar…  Usually the first step is to test oneself for a single maximum lift in a given exercise.  Once arrived at, the lifter should be able to perform in the neighborhood of 4-repetitions at about 80% of that maximum weight.  Most lifters perform 3-sets of each exercise.  With each session, the lifter should attempt to increase the number of reps until he or she reaches 10.  Once that's accomplished, the process starts all over again — beginning with new testing, working with 80% of the new max, and then working towards moving that new weight for 3-sets of 10-reps.
By the way…  I've pretty much just defined a phrase you're likely to hear often in strength training circles — "progressive strength training", I mean.  In effect, it suggests that one will only get so strong by working against a set amount of resistance; on the other hand, real strength gains come with each gradual increase in resistance.  (Now, armed with that knowledge, I hope you better understand the limitations in working with some popular hockey-specific training aids — like weighted pucks and those gimmicky skate-weights.)
Then, here's something I think many players (and their parents) fail to consider, in that strength gains are really dependant upon three factors:  work, proper nutrition and rest.  In other words, the muscles have to first be taxed such that the athlete's body recognizes the need to build bigger and more efficient muscle cells.  Next, the affected area needs a reasonable amount of time-off — and the right nutrients — in order to build those new and improved cells.  Here again, there might be varying opinions concerning the right amount of rest required between workouts (these ranging between 48- and 72-hours).  Anyway, in practice, a certain muscle group might be worked on a Monday, with the next session planned for either Wednesday or Thursday.  Oh, in the event you hear about athletes spending 5 or 6 times per week in the gym, it's because their routines are rather long and probably pretty draining.  So, they split their otherwise long workouts, perhaps really challenging their lower bodies on certain days, and then taxing their upper bodies on other days.  Returning to my original statement, though, I want to emphasize the fact that work — or breaking down the muscle cells — is only one part of gaining strength and size.  For, total growth is not going to take place unless the other two conditions are also met — as in the lifter eating and drinking properly between sessions, and as in he or she providing the body a substantial amount of rest time.  (If you get the sense that I've seen this one overlooked by many, I surely have.)
Considerations for Advance Strength Training
If you've explored anything in the way of advanced strength training for hockey players, you've likely come across the mention of plyometrics and the Olympic lifts.  As I'm sure Scott Umberger and most other knowledgeable strength coaches would warn you, it's important to have a strong based before going into these more advanced areas.  (Frankly, serious injuries are possible unless the athlete does have that strong base.)
That said, both plyometrics and O-lifts are used to help an athlete transfer his or her basic strengths into sport-specific explosiveness.  (More about these two advanced level exercise programs in future posts.)
In Conclusion
Now, while it's great to have the very best gear, waiting for fancy equipment and ideal conditions can put you far behind those who just plain get to work.  Let's face it:  exercise makes you better, fancy gear doesn't.  Yes, you want safe equipment, and relatively comfortable working conditions.  At the same time, some miraculous results have been gained from heaving containers filled with sand or concrete.  Again, it's the doing that really makes you strong!
When I was a kid my dad turned me on to the old strength guru, Charles Atlas.  And, as I recall, Atlas' routines mostly used body-weight exercises or ones performed with commonly available items.  So, when I was trying to think of a way to REALLY develop great hand and forearm strength in my hockey players, I recalled something I'd seen Atlas do.
Picture this, if you will…  The famous strongman grasped a kitchen-type chair by one leg (and far down on the leg), and he proceeded to lift the chair off the floor and then wiggle it a bit.  Now, any of us can easily lift such a chair; the weight isn't all that much.  However, with most of the chair's weight cantilevered out away from Atlas' hand, this method of lifting poses quite a challenge.  In other words, the further away the weight is from the hand, the heavier it feels.
Anyway, I thought for awhile about combining Atlas' idea with a hockey player's specific needs for strength in the hands and forearms, and I soon arrived at something I dubbed the StickWag.
So, take a look at my grandson performing a few "wags", and I'll return below the video to provide a few ideas on making and using your own StickWag device…
Loading...
If you can picture that cantilever concept — whereby the weight is a greater and greater challenge the farther it is from the hands, you should then be able to appreciate how the 10-ish pounds of weight represents quite a chore for Anthony Chic to wiggle around.  In fact, what I'll ask my Lab students to do is to try to isolate their forearm muscles and really make them pop and burn.
Notice also that the movements he is making — wiggling and wagging that weight — are a lot like the forceful movements he has to make in his sweep, backhand and snap shots.
Better yet, while standing still and practicing shooting might be okay for technique work, a real goal-scorer is able to pull the trigger in all sorts of unbalanced positions, or even with a defender draped all over him or her.  Come to think of it, Anthony has scored numerous goals while needing to shoot with only one hand (either the left or the right), and I attribute most of those to his work with the StickWag and another device I'll show you at a later date.
Now, the gadgets I ultimately made for The MOTION Lab are adjustable, so that a weight can be moved either closer in (for ease of lifting) or further away (for a real challenge).  But my initial models were simpler, and easy enough for you to make and use at home.
- For the earliest StickWags, I took a stick-shaft, put nails through the end of it, and then I sunk that end — with the nails — into a large juice can filled with concrete.  Of course, you might want to adjust the weight (or size of the can) according to the intended user's strength.  And the user could move his or her hands up and down the shaft to make the wagging exercises easier or harder (but always aiming to move the weight further and further away).
- I later made another — adjustable — model.  For this one, I again used an old stick, and I drilled holes along the shaft to accommodate pegs.  I next found a barbell weight with a hole large enough so that it could fit on and slide up and down the shaft. With that, I could set the weight at a certain distance, and then hold it in place with a peg inserted just above and just below.
When doing explosive type movements, it's a good idea to work at maximum intensity for only a brief time (maybe 10- to 12-seconds of wagging).  Hockey players might rest twice as long (maybe 30-seconds) before performing another set.
Oh, and one final point — and something you should ultimately come to appreciate about me…  I happen to believe that a kzillion dollar device doesn't make a player better; what does make him or her better is the use of whatever means are available.  So, whether wiggling and wagging a chair or an old shaft and juice can, it's the doing that's going to put REAL muscle into a hockey player's shot!
"Far better it is to dare mighty things, to win glorious triumphs, even though checkered by failure, than to take rank with those poor spirits who neither enjoy much nor suffer much, because they live in the gray twilight that knows neither victory nor defeat."

– Theodore Roosevelt
Introduction to Off-season Strength Training for Hockey
by Scott Umberger
The articles that I write will follow a progression similar to the program planning that a hockey
player should undergo in preparation for the upcoming hockey season (yes, I just said next season
while some of you may still be in the playoffs).
So the season has ended after playing for the past 7+ months, and if you made it through without
an injury — congratulations! Now that the season is over your body needs to return to center due
to the unnatural motion of skating and the sheer volume of stress that you have placed your body
under with games, practice, and training. Skating through the length of your season causes the
quadriceps to become more dominant over the hamstring. This needs correcting. Here's one that
will blow your mind: Almost all of my hockey guys have one leg that is large than the other, and at
times 2.5 inches larger! (FYI, that leg is typically the back leg on your shot.)
The following topics will be covered over the coming months in regards to the training that you should be doing. I'm going to be up front with my methodology right now. I am strong. My methodology is derived from the Russian/Easter Bloc training principles that have consistently produced the most highly skilled players in the world.
I'm not a skill guy. Though I do work with mental preparation and mental imagery, I'm not the
expert there either. If I make an athlete stronger and more balanced they will be better suited to
perform and express the sport specific skill taught by the sport specific coach. So in regards to
sport specificity, that doesn't exist in 95% of the athletes in this country in regards to weight
training. Why? Because you aren't strong enough, chief! What is strong you ask? Can you perform
a legit thighs parallel back squat with 2 to 2.5 times your body weight? Can you perform 20+
pull/chin ups? Meatheads, how about benching 1.5x your body weight? If your vertical isn't over
30+ inches why are you spending 80% of your training jumping? Explosiveness is built from a
strength base.
As much as I am one to separate the aspects of training, I have them in the playing of all of my
athletes. Skill is #1 and always will be. That is a key element to my training. My guys work on
hockey skills 2-3 times a week. But we do it right. On another note, I do believe in sport specific
training in regards to energy system training (cardio). That is without a doubt the most specific
and most important aspect of specificity.
Your need to get back into shape and fix imbalances right after the season. It makes no sense to
train hard without establishing the proper levels of General Physical Preparedness (GPP). The
following article (click on the link) was written by Bryan Mann and goes into great depth on what
GPP is and how to lay the proper base in order to prepare for real work.
http://www.sportsperformancecoach.com/GPP.pdf
I can't stress enough how import this stage of training is, for ALL athletes. Get balanced out, get
in shape, and get the injuries fixed. I can't go into great detail on injuries because I would be
here for literally 5 years explaining how to fix each one that you could encounter.
Create the proper base at a young age to maximize athletic development and the young athlete
will be rewarded in the years to come. In addition GPP exercises are much more interesting for a
younger athlete which is very important. Heavy squats for a 10-12 year old are fun because they
don't really care. In addition, I am concerned with spine compression with young athletes. (By the
way, the whole growth plate thing is a huge fallacy created by a weak uneducated doctor. A
legitimate study supporting the "growth plate" theory does not exist.)
What to expect in the coming months:
GPP (Today's article)
Flexibility and mobility. Flexibility is touching your toes and mobility is your individual joint ability to move in the right of motion that they should. Read: Shoulders, hips, and ankles to name a few. You need both or you are holding back your own athletic ability and increasing your risk for injury.
Types of strength: relative, absolute, and dynamic
Proper nutrition and supplements for results
The development of a young athlete
Strongman training for real "functional strength"
Strength is #1. Get stronger… Do the exercises listed below and you will be faster and a better athlete. Once you are reasonably strong you can progress into plyometrics and explosive movements. In the meantime learn to decelerate and accelerate first. Learn how to land whenjumping. That's a place to start. If you can't slow down correctly then you can't accelerate. The body position is very similar on skates.
Plyometrics: Stay away from plyo's until you are strong and can land properly.
Learn proper running technique. Much of this is related to strength, but there is still is a huge gap in proper technique and looking like an 80 year old woman. Proper arm pump is huge. If you drop your 40 time, you are a faster skater. The upper body and lower must work like a Lamborghini not a clunker! Same goes with skating and the principles transfer back and forth.
Conditioning: sprints and the slide board are key. Save the distance running for distance runners. Your game is about beating the opponent to the puck or a spot. That's explosiveness and quickness. Distance running promotes the development of slow twitch muscle fibers. Yes, slow is bad. Look at a marathoner, do they look explosive or strong? HELL no! Don't freak out on me here, there's nothing wrong with taking a weekly 15-20 min jog, but 80-90% of hockey is sprinting. You should train like you play spending 80% of your conditioning on varying short sprints from 5 to 40 yards and the rest on the slide board and ice.
If you have any ideas on articles in regards to performance shoot me an email at scottumberger@gmail.com.
As a PS:  Members ought to know that Scott's last email to me ended with this: "Thanks for the opportunity to reach out and help the hockey world!"  Aaaaah, if that doesn't sound like a guy who really cares about your success.  I think we're all going to enjoy his future entries — and learn a ton!

– Dennis Chighisola
It gives me great pleasure to introduce yet another new feature to CoachChic.com, as well as another great contributing writer.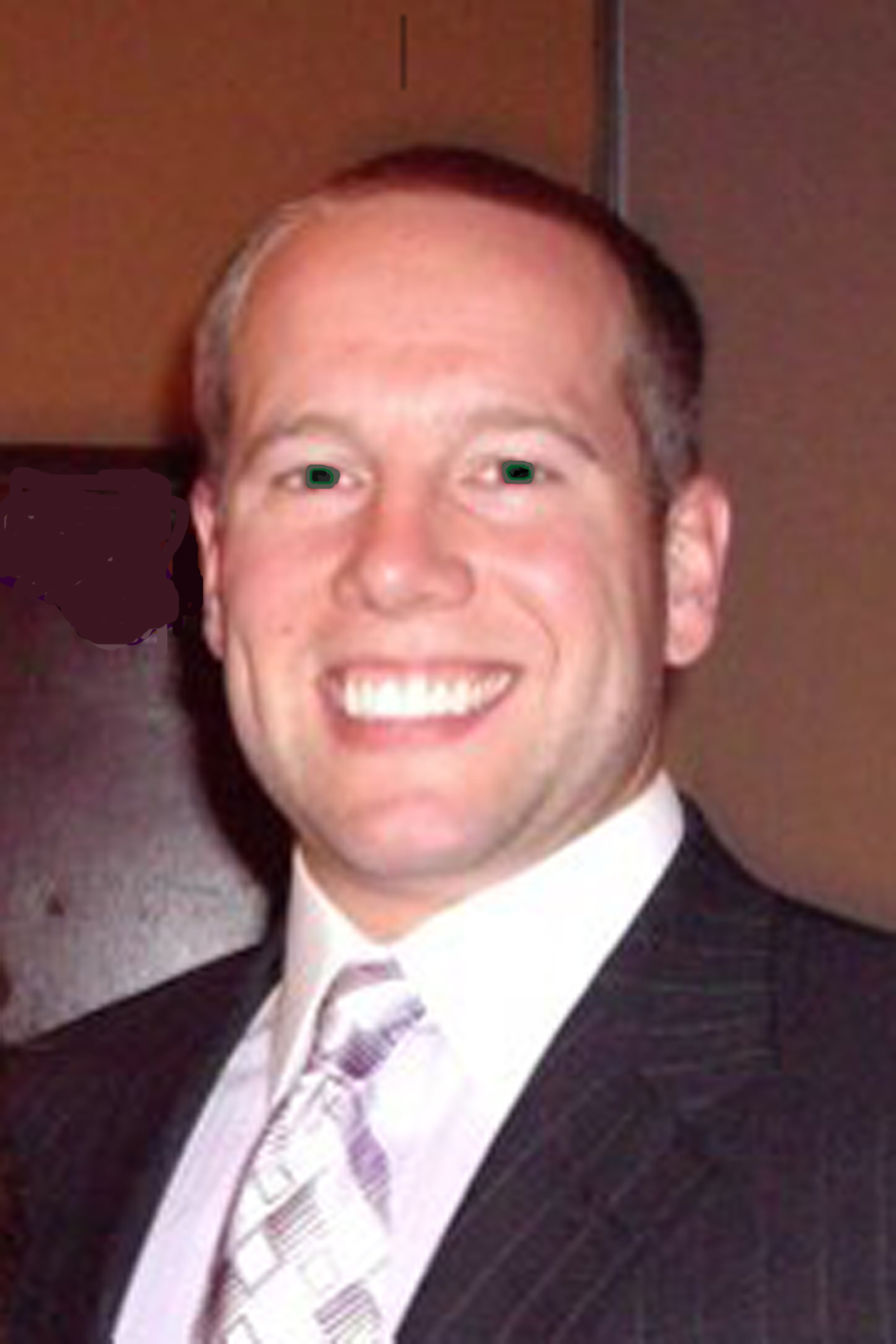 Scott Umberger is the Assistant Strength and Conditioning Coach at Robert Morris University. He is also the owner of Umberger Performance which specializes in training hockey players.
Scott has worked with high school, college (athletes from 20 different NCAA schools), and professional athletes (from the NHL, ECL, MLL, MLB, MLB, NFL and NBA), 2 Hobey Baker Trophy Finalists (top 3 and top 10), a top 10 NCAA scorer in Men's Hockey, a member of the USA U-22 Woman's Team, 3 All-Americans (track, swimming, hockey), a Biletnikoff Trophy Winner (top DI Football Receiver), FINA Master World Championship Qualifying Swimmer, ECAC/IC4A qualifying track hurdler.
He has recently ventured into power lifting, having dead lifted 625 and bench pressed 420 in his second power lifting meet at a drug free bodyweight of 198.
Scott can be reached through his website at www.scottumberger.com, email at scottumebrger@gmail.com, Facebook, Twitter, or Myspace.
Look for Strength Training for Ice Hockey Players to appear regularly in its own area under Highlight Reel Skills.
I hope everyone is as psyched as I am to welcome Scott Umberger aboard!
– Dennis Chighisola