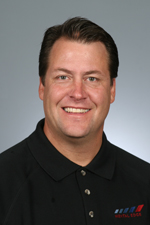 Shaun Goodsell, MA
Founder and CEO of Mental Edge
It is probably safe to say that every person has something they want that they do not currently have. For some it boils down to more success. Still others want less stress and heartache. So the question is, what is the critical factor that leads to accomplishment?
The most popular ideas include setting goals, hard work and having confidence in yourself. Although these are important, accomplishment requires that you are ACCOUNTABLE. In other words, you have a commitment to someone else to follow through on your word. Research shows that when you make a statement to someone else and are asked to "ACCOUNT" for what you have done or are doing to move towards that goal an element of "pressure" is present that is crucial for those that are serious about accomplishing their goals. In business it is often stated that what is expected gets inspected. In our day and age we have moved so far from this. Most people have stopped dreaming, and even more problematic, wouldn't consider sharing their hopes and dreams with a person that would hold them to what they have said. Actually, in some circles if a person would provide accountability they would be chastised and told to mind their own business. The fact is that there is no accomplishment without discipline and follow through on necessary elements of success. The law of cause and effect dictates that effect is the by-product of cause. The concept of cause is what we do and effect is what we get. Mustering up the capacity to DO the things necessary is enhanced in a culture of accountability and a kind of "Peer Pressure" is formed. When this plays out in the right manner success is elevated at high rates.
If you are one that has a goal you want to accomplish here are three simple, but vital, tips in being able to realize your potential and accomplish your goal. First, write your goal down with clarity. Most important here is that you have to be able to measure it. Second, establish the actions and commitment required to accomplish your goal. Third, become part of a group of people that will "inspect" your daily actions to determine whether or not you deserve to accomplish your goal.
The Mental Edge has a new service launching in February to provide you with your own private web page that includes a place to record your goals, track your actions and have a Mental Edge coach overseeing your daily record of your actions and providing immediate feedback. All this can be done on your smart phone or home computer by registering for our Mental Edge Goal Achievement Program.
The Mental Edge is committed to training kids through these types of experiences. For more information and to begin your life training process give us a call today 763-439-5246.
Shaun
Let me begin this entry with the suggestion that I was less than the ideal 20-something hockey parent.  Frankly, I think I was a bit too much — over the top even, and I probably should have taken "the pill" I sometimes recommend to current day parents.
That said, I've coached the game now for 40+ years, and I've seen lots and lots over several generations.  In other words, I've lived, I've learned, and I've accumulated plenty to share with those who are willing to at least consider what I'm about to say.
– Dennis Chighisola

Hockey Parent:Coach Relationships
Okay, so a fresh season got underway a few months back, with a whole bunch of players reporting to their new teams and their new coaches.
Personally, I like to see each of my new players — or my new team — as a blank canvas on which to paint a new masterpiece (okay, so I think I'm a pretty dawgoned good teacher/coach).  In the case of older players, their canvases may already be painted upon, but I can at least hope that I might touch-up things where needed.
Hockey parents, on the other hand, are all new to me, whether they've been around the game for years or not.  Going into the season they're all great people, as far as I'm concerned (while a few of them are at least innocent until proven guilty —
).
Joking aside, I have to state right now that players and parents are a package deal — at least at the youth hockey levels.  In other words, if a kid is a pain but the parents are nice, the coach is still going to have headaches.  And, of course, turning that around isn't going to change the aggravation factor any — as in the kid being great but the parent/s driving the coach crazy.
I hope that makes sense to you, 'cause it's a fact, like it or not.  Each hockey family IS a package deal.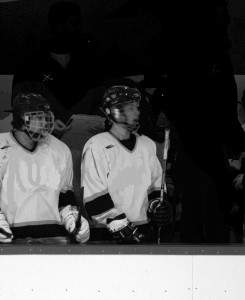 Man, do I have a story for you…  I'm aware of an awful relationship that existed between a long ago high school coach and a hockey family.  Actually, the story was famous around these parts.  The coach was a legend.  Evidently the player was also really, really good, and this was on one of the better teams in Massachusetts.  The sad part is that the boy's dad was an alcoholic, and he could get pretty loud and terribly abusive around the arenas.  So, as I understand it, the deal the coach had with the dad was that, anytime he knew the guy was in the rink, his boy sat.  Was it unfair to the kid?  Ya, I'd have to say so.  But, who caused the problem in the first place?  Frankly, I'd have a hard time hurting a kid just because his or her parent was a jerk.  Still, I've never quite been in that old coach's shoes.  (Ugh…)
So again, let me establish that it's hard to separate parents and their kids when a coach has a team load of players and grown-ups to deal with.
The above story is of course a drastic example of what I'm getting at.  That story in mind, though, I have to suggest that there's a far subtler danger hockey parents must consider for the sake of their kids.
And, on my way to explaining that, let me repeat:
that most kids and parents kick-off their new season with something like a clean slate (I'm presuming that every single kid wants to learn, and that every parent is there to support their young player towards that end).  Ya, I'm assuming…
Okay, so what happens to make it all go wrong?
Well, I'm going to share something with hockey parents (and other coaches) that should ultimately make sense.  Furthermore, I'm going to suggest that it's purely human nature that makes the following possible, actually inevitable…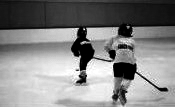 First, picture that a parent (or two or three) appears to not follow the coach's lead.  In one instance, maybe a parent outwardly rebels against the coach's handling of his or her youngster.  In yet another case, appreciate that a coach can sometimes just sense that a parent isn't supportive or on the same page.  In either type scenario, the coach will likely get the feeling that there's going to be a problem down the road, at least with certain players or parents.
Why so — or why is the coach likely to keep that relationship in mind?
Is it not human nature for most of us to be wary of negative situations?  And, once he or she is burned, is it possible that leaves at least a slight scar?  You can almost bet on that; it's only human nature.
Secondly — and here's the most dangerous part of all this…  Although it may or may not be intentional, a coach just might start treating certain kids differently.
Ya, and it's that last one I'm here to warn all youth hockey parents about.  For, you see, no human being is into pain — including your youngster's ice hockey coach, either consciously or subconsciously.  The way this might manifest itself is that the coach might do some extras for most players, while there is the distinct possibility he or she is going to avoid extra interactions with the perceived "trouble family".
Now, you might at first think a coach is being mean if the latter occurs.  But, I don't think it's always done intentionally,  No, again, I have to suggest that it's often subconscious.

Think about your own circumstances — whether at work, within your neighborhood, or among family or friends…  I'm sure you can immediately identify a handful of folks you'd go out of your way to help.  At the same time, there's probably that one person in each circumstance who always seems to bring-on problems, and you probably quite often do your best to avoid him or her.  Hey, you may have already been burned once — or you've seen them burn someone else, so why go out of your way to get torched again?
And that's why I'm saying this parent:coach relationship thing is really a matter of human nature, and I'll also suggest that it should make all the sense in the world to any rational adult.  Moreover, the way I've explained it, I hope hockey parents will also see how this same thing can occur away from the rinks — at school, and in a whole bunch of other group settings.
In closing, I'm not saying that parents and coaches shouldn't communicate.  They absolutely should.  The frequency of those communications might be considered, however — as in How much extra attention do you (or your youngster) really need?  And, by all means, the tone of those communications ought to be seriously pondered.  Like it a not, a hockey coach is human, and he or she is going to ultimately steer clear of problems (as are future coaches when tryouts come around).
*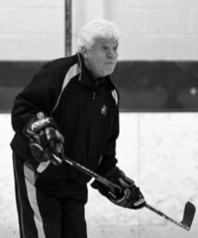 PS:  None of the above absolves a lousy hockey coach.  I deal with that subject, as you've probably discovered, in numerous other entries within this site.  That out of the way, the above is the best advice an old and experienced hockey coach can offer parents, whether their youngster's coach is good, bad or ugly.
*
I welcome youth hockey administrators, coaches, parents, and even older players to distribute the link to this page to others who might benefit from my advice.  And, of course, you can express your opinions in the Comments box below.
Well, I suppose I should ask you to watch the following video before I really get into what I feel compelled to say.  Sooooo, please do…

– Dennis Chighisola
Hockey Fights!
Ouch!  Ouch!  And ouch!
Okay, so trust me:  that I can appreciate how countless 20-something fans can really get into hockey fights like the one you've just watched.  Frankly, so did I when I was much younger.  In fact, I can totally understand how hockey fans love to see a lot of rough and tumble things as they watch a game and cheer for their favorite team — including the big, bone-crushing body-checks, especially when these come at the expense of a not-so-well-liked foe.  Ya, I can appreciate all of that.
Oh, I'm not about to tell you that I've grown-up, and that's the reason I'm not so enthralled anymore with the likes of fighting or even those big hits.  Naw, it has nothing to do with me turning 30, 40, 50 or the 105-years old am right now. 
No, what happened to me is that I got deeper and deeper into coaching as I got older, and I especially got more into helping players at the developmental levels of our game.
This aside, however…  A lot of years ago I had three minor pro coaching interviews.  And, let me tell you, I'd have turned a pro team loose back then, IF it meant changing a game's momentum or exciting our hometown fans.  (Make no mistake about it:  the pro game — especially in some smaller minor league markets — is all about putting fannies in the seats and bringing the fans to their feet on a regular basis. And I could have gone along with that way back when, as much as I go for the more stylish flow of an international game nowadays.)
But, as I said moments ago, I'm not coaching the pros.  Instead, my job is to guide young players towards their maximum potential.  And, that means I have to help them be successful through a number of levels before they have the chance to even think about the pros.
I mean, young players have to move through all the youth hockey levels, they have to play high school and/or juniors, and many of them will have to show their stuff at the collegiate level before they get a pro sniff.  And, a player is NOT going to ever get that sniff — frankly, he's never going to get ice-time at any of the lower levels — if he plays for himself, if he plays without discipline, and if he kills his team with needless penalties.  (Actually, the penalties are so severe at the lower levels that an undisciplined player is going to be suspended or booted from his league in pretty short order.)
Again, this is NOT me being a bleeding heart or anything.  I've already stated that I'd have gone for the rough stuff if I was coaching elsewhere.  But, since I coach where I coach, the best thing I can do is to conscientiously guide the guys in my charge, and help them make their ways up the hockey ladder without incident.
I mentioned earlier about the big, sensational body-checks…  Not that I'm against these.  However, as one pro player famous for such told me once, "You can't run around looking to make the big hit, or you'll look foolish.  Instead you just take them when they come."  In further talking on the subject, he mentioned that, "The highlight videos you see weren't taken from one game."
Personally, I think that some supposedly big hits can be risky.  In other words, they can be too much of a gamble, whereby a player might win big by completing the check, but he might also lose big-time if he misses.
Oh, and another thing…  I hope players (and parents) appreciate that coaches — at all levels — want control.  Ya, sure, I personally might have an ego that requires my players to toe the mark.  More importantly, however, I and every other amateur coach on the planet has his neck in a noose — as in having to answer to program heads, athletic directors and league authorities.  And, make no mistake about it — and like it or not, every player on a team is representing his coach, his mates, his league and the sport.  Said yet another way:  I (and my program) ain't going to look idiotic because of a single, loose cannon player.  Ya, if it's him or me, you can just guess who is going down the river first.
All that said, let me put the amateur level of our game in a slightly different perspective…  You see, I usually look for a "teaching moment" whereby some player (and hopefully one that isn't mine) does something to disgrace himself.  (It happens often enough.)  With that, I'll talk to my kids about their love of the game — or, more specifically, their respect for the game they supposedly love.  It'll be a "shooting the bull" kind of talk, within which I try to draw from them a true feeling for their game, and a sense of how they almost always show their respect — or disrespect — anytime they're at a rink.
Finally, I'm sure that not everyone will go along with me on the above.  However, it all is stuff I really felt needed saying.
*
Do you have similar or different feelings?  I'd truly like to hear them.  And, don't be shy if you don't agree.  I'd really like to know the other side of this issue.
Justin Johnson, Performance Coach
The Mental Edge
Parents, Listen Up!
This past year I've had the great opportunity to meet with nearly 300 young people across the state to discuss with them their most difficult moments in life. Almost every kid responded with insightful, emotional and vulnerable stories that left their coaches and me beside ourselves.
These meetings have given me tremendous insight into the lives of kids ranging from 11-year-old girls to 24-year-old men. The experience has shown me the perspective young people have about hard times and how they manage them.
This past week, while sitting in one of these meetings, a thought struck me, "Somehow parents should know what impacts their kids."
Now, I'm not pretending that this article is some revelation into the minds of young people, but rather a reminder of how fragile and vulnerable the minds of our children truly are. And in spite of their repeated attempts to grow up quickly, they need your guidance and support more than ever.
Below is a list of the most common themes that have surfaced from those conversations; some you may already know, some may surprise you.
- They hear the conversations you try to hide from them
- They are truly scared and confused at your decision to smoke or chew tobacco
- Bullying is more prevalent then you may think, and it generates overwhelming stress.
- Keeping them in the dark about family illnesses or deaths makes it hard for them to deal with it and/or move on
- For parents who travel or live apart, they miss you — make time for them
- When struggling with schoolwork or specific skills like reading, they feel so much shame, they need your encouragement
- Many young girls are victims to verbal attacks and social banishment, so always ask who their friends are at school and how their relationships are going
- The loss of a pet is often their first experience with death, so you might use such experiences to teach them how to mourn
- The pressure to use illegal substances is just as real and prevalent as the commercials warn you about
- Many kids are confused about what a healthy friendship looks like, so they need you to guide them
- Depression in the family is common, and should be addressed by and with everyone's support
- They are incredibly resilient
If you are interested in learning more about your child or how you can help him or her through any of these moments, please check out our 90-day Parent challenge by clicking here or email us today.
Justin
Let's just call this a gift – from the Mental Edge and CoachChic.com – to YOU.  Good luck, seniors (and this might also be some awesome food for thought to those who will be seniors in the not-too-distant future).

– Dennis Chighisola
Shaun Goodsell, MA – President and CEO of Mental Edge
Championship Time for Seniors
Playoffs for the winter sports season are either happening as I write or about to happen. Teams all begin the playoff run with hopeful expectations, and optimism about their chances for a title. The reality is that more will watch as observers while a few compete for the chance at a title. This article is going to focus on those seniors that will have their seasons, and for some, their careers come to an end. This is always a splash of cold water directly in the face that nobody can really prepare for. For that reason I want to give those that experience this some tips as you grieve the loss of the experience of participating in a sport that you have invested countless hours and sacrificed beyond belief for.
First, take some time and go over your career. Highlight quality moments for yourself. See if you can come up with a couple of your favorite times and carry those with you. In our society we do not take enough time to reflect on periods of time in our lives that provide us stepping-stones for transition and change. I am quite sure that during reflection you will realize that competing has left a mark on you with life lessons and values that will help you create success the rest of your life.
Second, create your sports résumé. If someone were to ask you what your accomplishments were as an athlete be prepared to turn your sports experience into working capital in life. For example, what kind of commitment and work ethic did you bring to your sport? What did you learn about yourself as a leader? How did you respond to adversity and what have you taken away about the value of intentional and focused practice? These are all skills and values that not only translate to success in your sport but in other interests as well.
Third, think about what the next activity or interest you are going to invest in. I believe that investing our time, talent, and passion is important as we dedicate ourselves to learn about ourselves and look to master skills, work cooperatively with others, and set goals for ourselves that challenge us. There is much to be said about reinvesting ourselves.
In life it is important to transition from one thing to another without regret or resentment. Celebrate your successes and use them as springboards to your next stage of life. For all the seniors that have had seasons and possibly careers end this year, thank you for your commitment. I have watched and been inspired by many of you. I wish you well as you move to your next stage of life.
If we can help you take your sports experience and turn it into success in life let us know, 763-439-5246. It is true that success leaves a trail.
Shaun
*
Please DO add your Comment below (I honestly think this article warrants it).
Starting the School Year Strong
By Kat Hasenauer
Ideally, hockey teams want to come out strong at the start of a game's first period. The better you come out from the locker room, the better chance you have given yourself to win the game.

The exact same thing can be said for the start of the academic year. Heading into the first weeks of school prepared and with the right mindset will give a young student athlete the best chance at success in a new school year.

As we begin a new school year, how can a young hockey player or his or her parents get into that positive academic mindset? Even if you have already had your first day of school, the following tips can be tried at any point during the school year — especially when you need a refocus.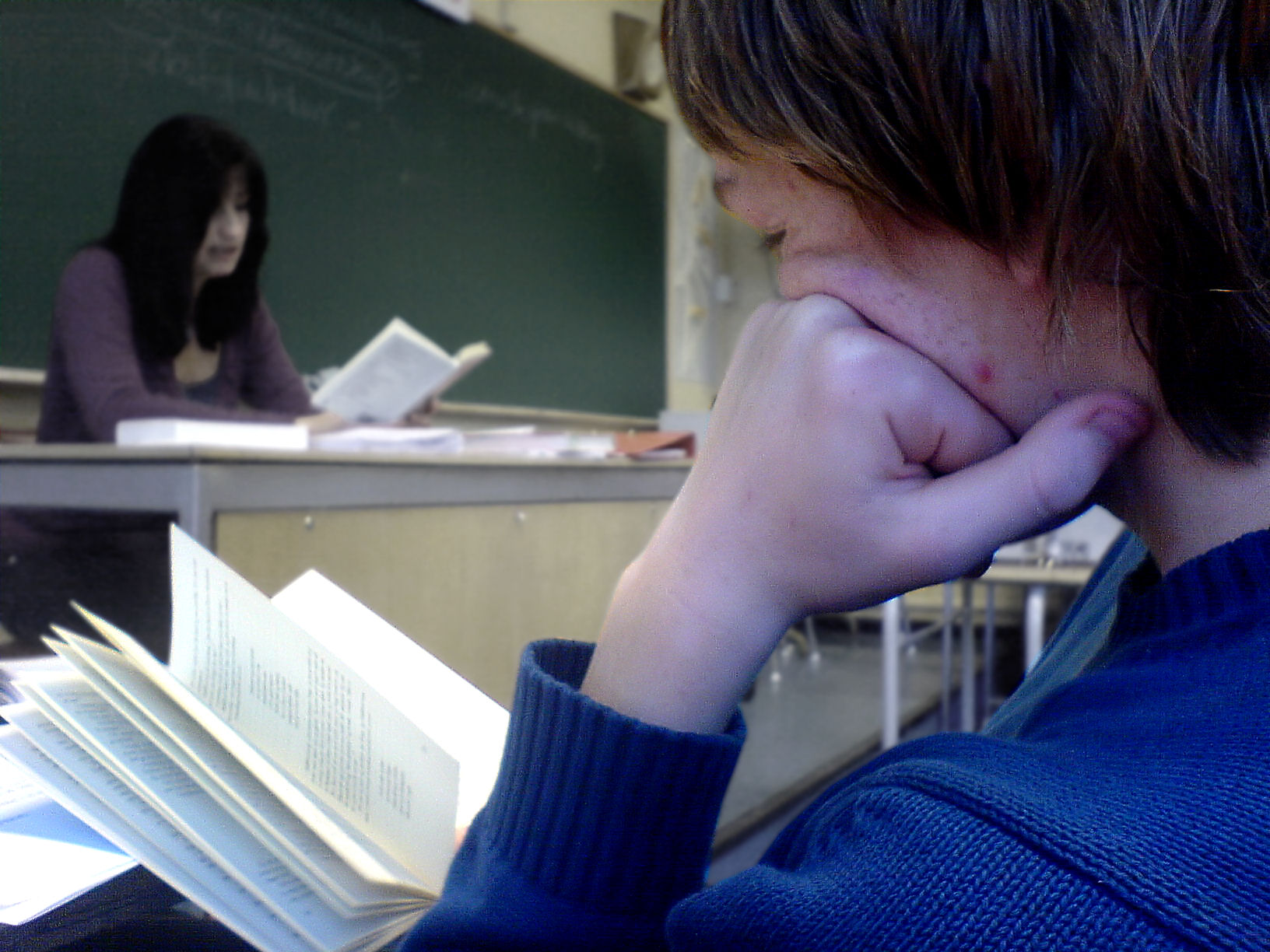 Visualize the first day of school/first day of the week – Much like coaches use visualization techniques, asking their players to picture making a dynamic play or hitting a skill, visualization can be used to focus on school as a positive experience. If you are approaching the first day of school, take a few minutes to envision walking into your classroom for the first time, meeting your teacher for the first time, seeing your school friends again.
If school has already started, take a few minutes during the weekend to picture walking into school on Monday and having a positive experience with your teacher, acing a quiz, successful answering a question, eating lunch with friends. Framing the school experience as a positive one can go miles towards helping a student face daily challenges that could snowball into longer lasting problems.
Set achievable goals for the school year - Through elementary school, I struggled with spelling tests (which was a serious problem for a young writer in the non-computer age of the early- to mid-1980s). In fourth grade, I set a goal that I would not fail a spelling test all year. I definitely came close at times, but ended up not failing a spelling test all year. Just having stated that as a goal pushed ten year old me to devote more studying towards the subject, and affected my attitude heading into each quiz.
A goal doesn't have to be massive. Set goals that you think you can actually attain, but that you will still have to expend effort at. It also should be one that will better your academic behavior for years to come. A goal should not be, "I will get an A+ on every single exam this year," but more like, "I will study more in advance of every test this year," or "I will write out my test schedule on a monthly calendar in my room, and I will pay attention to it every day to be more mindful of what is upcoming."
Take advantage of time out of season - Some hockey leagues won't practice or play for the first week or two of the school year, if not longer. Other hockey teams won't begin until October or November. Relish that time to devote singularly to academics.
For older students, this will be a good time to attempt to read ahead for English and social studies classes. This is also a good time to fit in any school community service requirements or mandatory extracurricular attendance (for example, if your teacher says you must attend a play at some point during the school year and write a report on it, get it done now).
For younger students, take advantage of the extra time with educational games added onto homework time. Flash cards, family wide trivia games (I have always found the Brain Quest trivia cards, with decks suitable for several grade levels, a fun and convenient tool), reading for enjoyment, are all ways to supplement time without serious hockey practices.
If the season has already started, or if you never have time off from practices, take time on a weekend early on in the school year to make academic enrichment a priority.
*
Parents, I know this might sound daunting, and maybe you'll have to put off a household task or two to do so, but the above will be helpful to your young hockey player in the long run.
Taking the opportunity to start the school year right will help a student get out ahead and keep him or her better on pace with their classmates when in the thick of a hockey season. Creating balance in school and hockey lives doesn't always mean that an exact balance exists everyday — devoting more time now to academics will help in those times when the balance is heavier in the hockey direction.
Smiling at the awesome advice Kat just provided us, I thought I'd mention that my grandfatherly advice to Anthony Chic — as he headed-off to college this weekend — was pretty close to what's noted above.  Truth be known, I was a poor student in my earliest years, but a huge turn-around came when I started doing some of the things Kat suggests here.  Yes, a little prior prep goes a long, long ways to making us feel good about any new challenge.

– Dennis Chighisola
Be a friend:  Your worthwhile Comment helps Coach Chic in the search engines!
By Kat Hasenauer
For young athletes, the summer months are filled with camps, clinics and summer league play. It is tempting to fill the months away from the classroom with opportunities to enrich you or your athlete's play, but it is important not to do so at the expense of fortifying the academic successes of the last school year.
How can you make time during your busy summer schedule to work on academics? Here are some painless tips:
Put away the video games and DVDs on the drive to camp or vacation. Take advantage of the hours spent in the car between camps or tournaments. Instead of playing a portable video game or watching a DVD, read a book. If you are like me and can't read comfortably in a car, audio books will come in handy. Audio books abound on iTunes and can be uploaded onto an MP3 player like any song. Or, if you want the whole car to listen in, get it on CD or hook up your MP3 player to the car radio.
A quick tip to those who are reading: Don't read only from the reading list. The first book you read this summer should not be from your teacher's reading list. Read a book for fun, and then dive into any assigned reading. Consider it your book vacation. For those who are reluctant readers, reading for fun first will ease them into the required reading they will need to do, and will reinforce that reading is a life-long practice that can isn't always "work."
Do life puzzles and make the connection. Packing for hockey or lacrosse camp? See that pile of sticks and skate bags that somehow need to make their way into the car trunk? Work on making all of that fit. Parents, you may initially be reluctant to let your young athlete take on this task, but it is a great chance to practice spatial recognition and the mindset needed for geometry.
Continue to find "life puzzles" throughout the summer. Add up the prices of groceries while grocery shopping. Better yet, parents – give your young athlete a budget for grocery shopping and let them try to meet it. (Meet them before the check out, so that you can evaluate their performance and make any suggestions…you might need more than Gatorade in that cart.) By finding "life puzzles" – everyday situations that reinforce math, science, social studies and English lessons – and trying to solve them, you will reinforce your school-year learning in interesting and useful ways.
Pick a college or university to research during the summer. For those in fifth grade to ninth grade, pick one college or university – for any reason, in any state or country – to do some light research on during the summer. The Internet makes this amazingly easy! You may be a few years out from going to college, but exploring college life can be a motivator for some to refocus on academics. For example, a young hockey player might want to learn more about Boston University, since they won the NCAA Division I Championship this past April. Visit their admissions and athletics homepages, look at the different majors they offer, and look at the residence halls online. Seeing what doing well in school now could eventually lead to is a great motivator leading into a new school year.
Prep for the next school year like prepping for next season. A month or so out from the beginning of the school year, sit down and make some goals for the next school year. No matter the grade, goal-setting is crucial. It could range to a second-grader aiming to perfect cursive writing to a tenth grader aiming to get a particular grade on a PSAT or SAT. I'll cover goal setting in future articles, but just like you might set a goal to make a travel team one year or improve a certain part of your game, you need to set achievable, long-term goals academically as well. By setting these in mid-summer, you can use any extra time you have getting a head start towards that goal. The new school year is your launch to achieving and surpassing those goals.
Parents and players, if you have any other ideas on how to not forget about academics during the fun summer months, feel free to share! If there are any topics you would like me to cover in future articles, let me know!
I've said it often enough, that I've met some of the best and brightest in my Twitter travels.  And as members will soon discover, the young lady you're going to get to know here fits that description to a tee.




Not mentioned in Kat Hasenauer's bio (below) is that she works in Student Life at Boston University, helping guide all students through their 4-years at that outstanding institution.  My guess is that she gets to "see it all" in that capacity, and that she'll be sharing some priceless advice for players and parents who look forward to a rewarding college experience.




Also, Kat is sincere in asking for your input and questions.  So, take her up on that, either emailing her directly, or by using our Ask the Coach form (I always relay those questions to the appropriate experts).




With that, it gives me great pleasure to welcome Kat Hasenauer aboard!

– Dennis Chighisola

Kat Hasenauer is a part-time writer who works full-time in higher education administration in Boston, Massachusetts.
The least athletically talented in a family of gymnasts, curlers, soccer, football, lacrosse and hockey players, she decided as a pre-teen that writing about sports might be wiser than trying to keep up with her siblings and cousins.
She has earned a B.A. in History and a Ed.M in Policy, Planning and Administration with a concentration in Higher Education Administration.
In addition to contributing to CoachChic.com, she maintains her own site — On Being a Sports Girl (www.sportsgirlkat.com), covering pro and college hockey, Olympic sports, football and baseball.
You can email her at sportsgirlkat@gmail.com (and we encourage you to do so).
Older players, parents and coaches are going to love this new area. Please look for the first entry late on July 13, 2009. It'll be awesome!