There'll Be Hockey Changes — But Not Many
A lot of members have written to ask if there will be changes to CoachChic.com, now that I'm moving from my past duties to those involved in my role as the General Manager and Head Coach of the St Cloud Thunder Junior "A" team.
– Dennis Chighisola
There'll Be Hockey Changes — But Not Many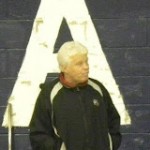 I've written often here, that I might be more fortunate than any other hockey coach in the world.  You see, for close to 40-years, I've been able to go back and forth between all the various levels of hockey, and this is an experience even the most noted coaches in our game have never had.
What I'm getting at is that, even the Scotty Bowmans and Jack Parkers haven't had the need to troubleshoot problems experienced by beginner skaters, Pee Wees, Bantams, and so forth.  No, they basically get the cream of the crop, and then work their magic from there.
Nor have guys of that ilk had the chance to note the good, the bad and the ugly of their players, and then go back to influence the development of younger kids.
So again, I've had what I consider to be a luxury…  Probably 20 or so of my former students went on to play in the NHL, with hundreds of others reaching the higher levels of college or minor pro hockey.  So have I been asked to help many high level players fix small problems in their game.  And, with all that, I'm one of the few who gets to turn around and work with younger kids (or their parents and coaches) based on what I've seen in those older guys.
Okay, so here I am moving on to work with a squad of pretty high level young guys from about ages 15 to 20…
Having already begun evaluating players and offering certain ones contracts, I've come to realize that many of the kids I'll have are only a year or so away from being drafted or being offered a slot in a quality college program.
Despite my respect for their current abilities, however, I'm going to try to look at each for both their strengths and their weaknesses.  As I've also written often within these pages, I want to help them build upon — or magnify — their unique strengths, while I'll also try to help them overcome any of their shortcomings.
And it's that latter point that should help CoachChic.com members immensely.  In other words, parents or coaches of beginners through Midgets ought to benefit from the way I'll deal with each, and outline my ideas within these pages.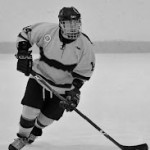 Oh, and by the way…  Without stepping on any of the toes of those who currently work so hard within the Kissimmee-St Cloud area, I've already offered to help the local youth organization in any way I can.  Ya, you know me…  I love working with younger kids of all ages, I love advising their parents as best I can, and I also just might look for a way to help the local coaches, too.
Anyway, perhaps you can see how things might not change a whole lot here at CoachChic.com.  On the other hand, I have a new crop of fairly elite level players to evaluate and help, and I suspect members will benefit plenty as they follow me doing just that.